Pedal to Produce offers three destinations, all with rich, distinct offerings spanning across wine, preserves, honey and mead, restaurants, organic meats, gin and much more. To get the most out of your journey, be sure to spend some time immersing yourself in the tangible history of the towns, hear the makers' stories and plan your day with plenty of time to spare.
See below to choose the perfect destination for you!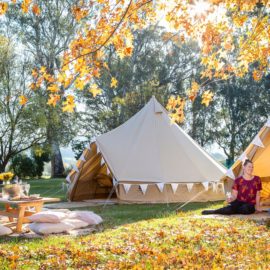 From Prosecco matching classes to e-bike adventures and luxurious glamping, seven new Prosecco Road experiences await you this Spring. Make a long weekend of the Melbourne Cup holiday this year and spend it in the beautiful King Valley.