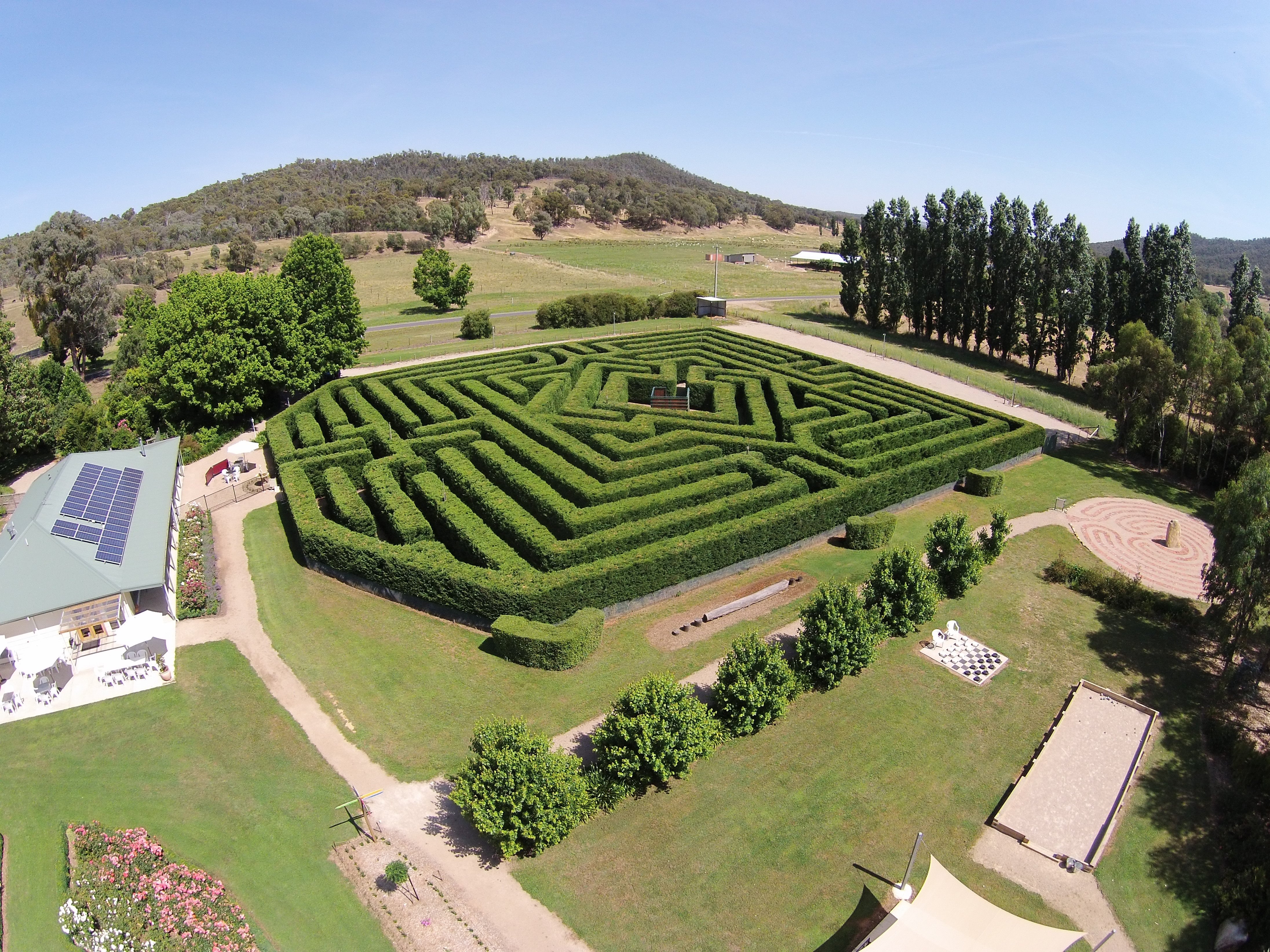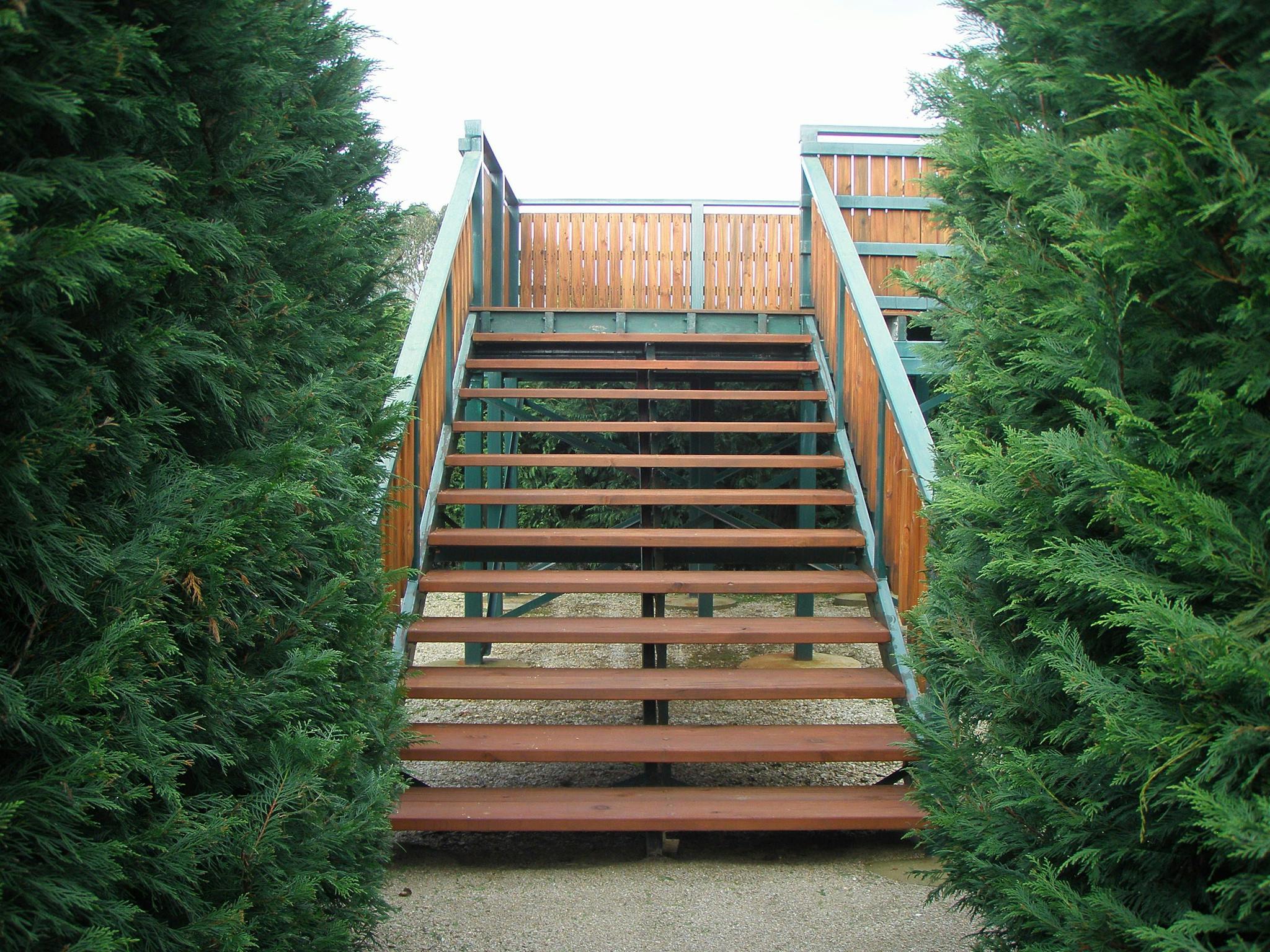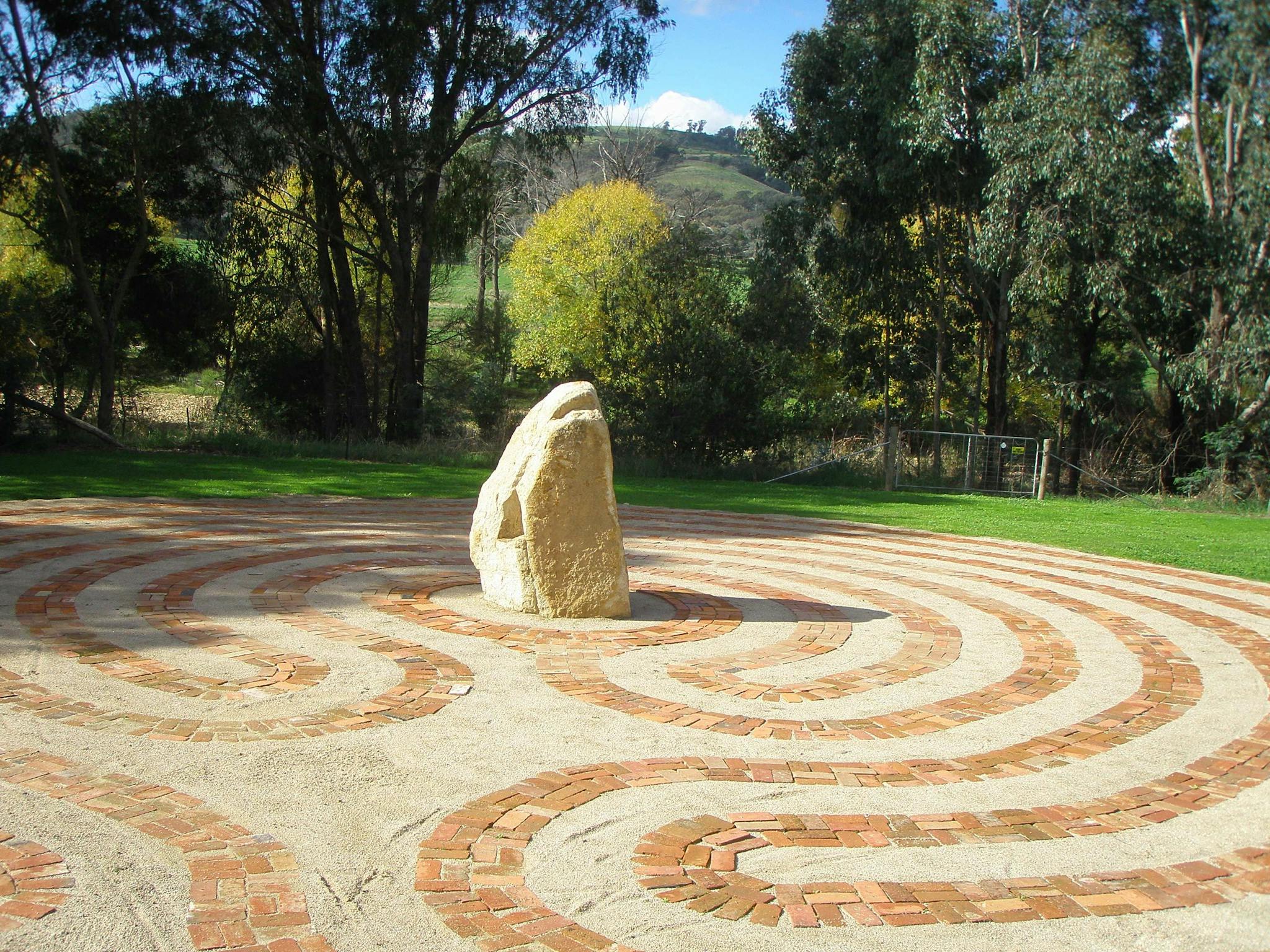 Brookfield Maze, licensed Cafe and Garden is located at Myrrhee, North East Victoria, nestled in the foothills of the King Valley gourmet food and wine region, uniquely situated alongside the picturesque Fifteen Mile creek.
A traditional hedge maze with extensive tranquil gardens, Brookfield Maze offers fun for whole family. Solve the puzzle of the maze to find the viewing platform in the centre. Hunt for hidden koalas and add up the number clues.
Play Bocce, giant chess and checkers in the garden, follow the brick labyrinth path to the rock centre or simply stroll around the garden, enjoying each season.
Choose from the delicious lunch menu in the air-conditioned licensed Cafe. Lunches are prepared with seasonal local produce, with scrumptious house made cakes and desserts. Brookfield's own barista will make you perfect espresso coffee while you relax and enjoy the garden views.
Brookfield Maze offers a unique setting for weddings and functions. Stay longer at Brookfield Maze in the Maze Guest House, boutique style self-catering accommodation.
ID: 56b2572c3ed14ca745332892