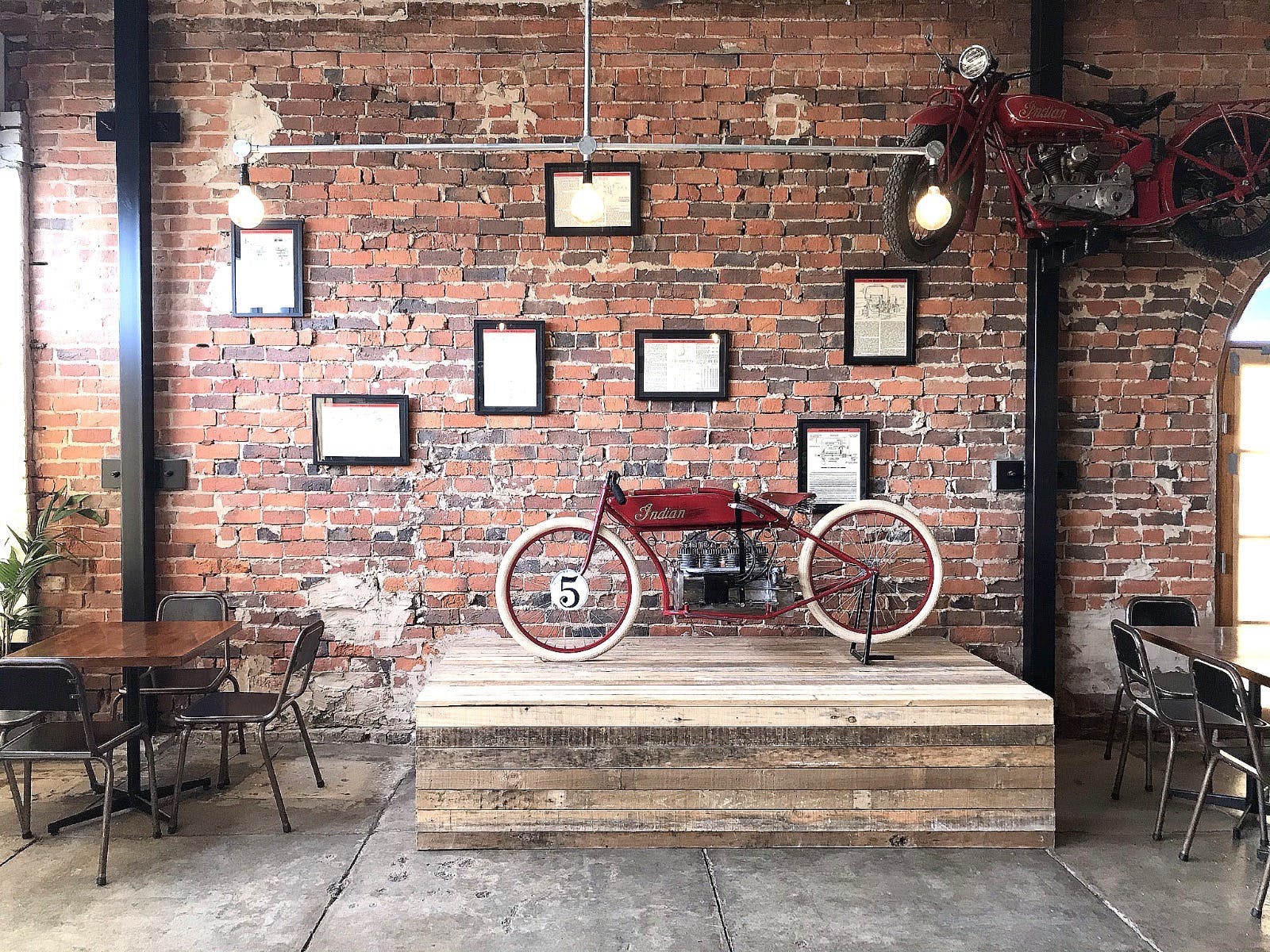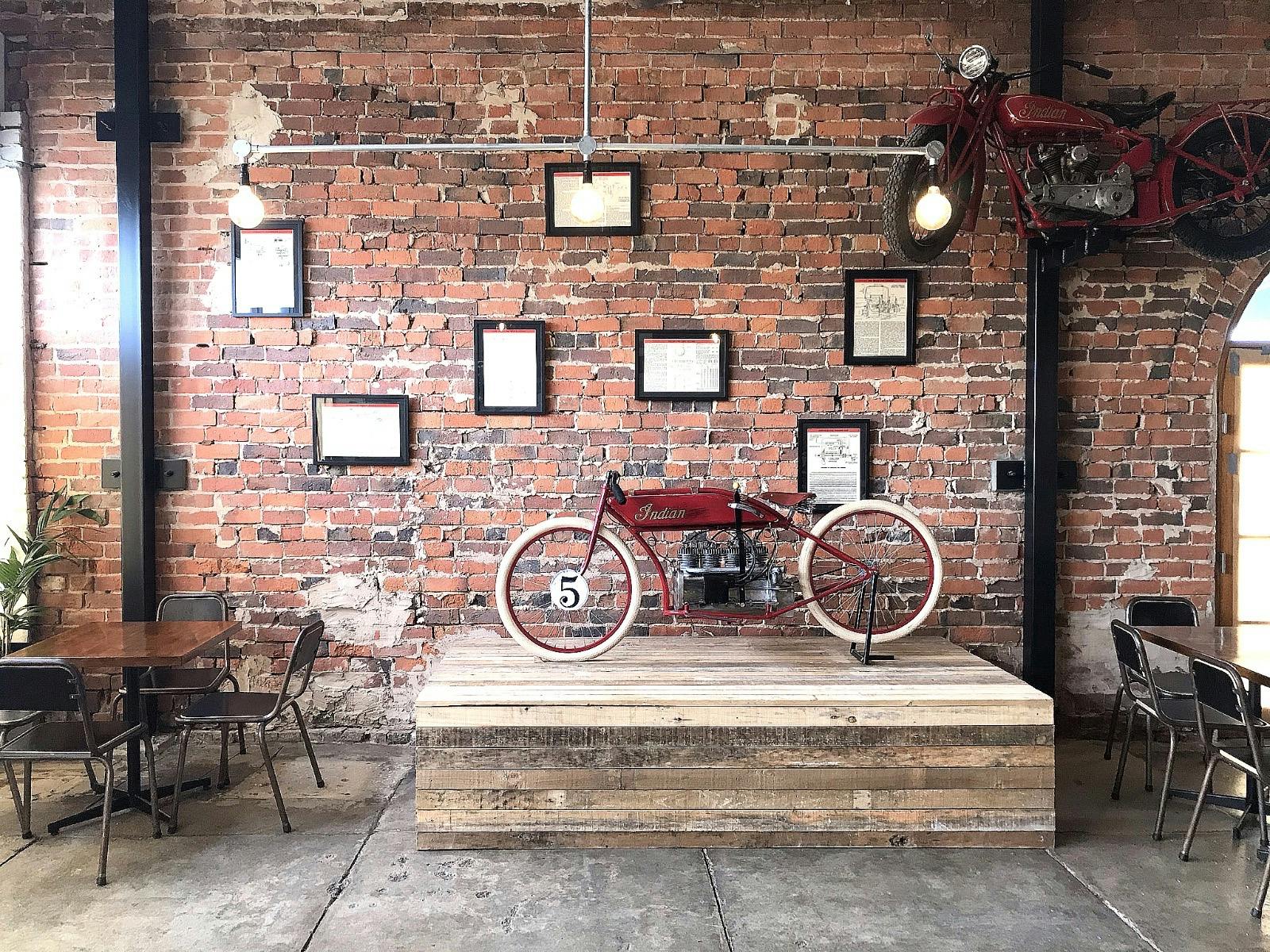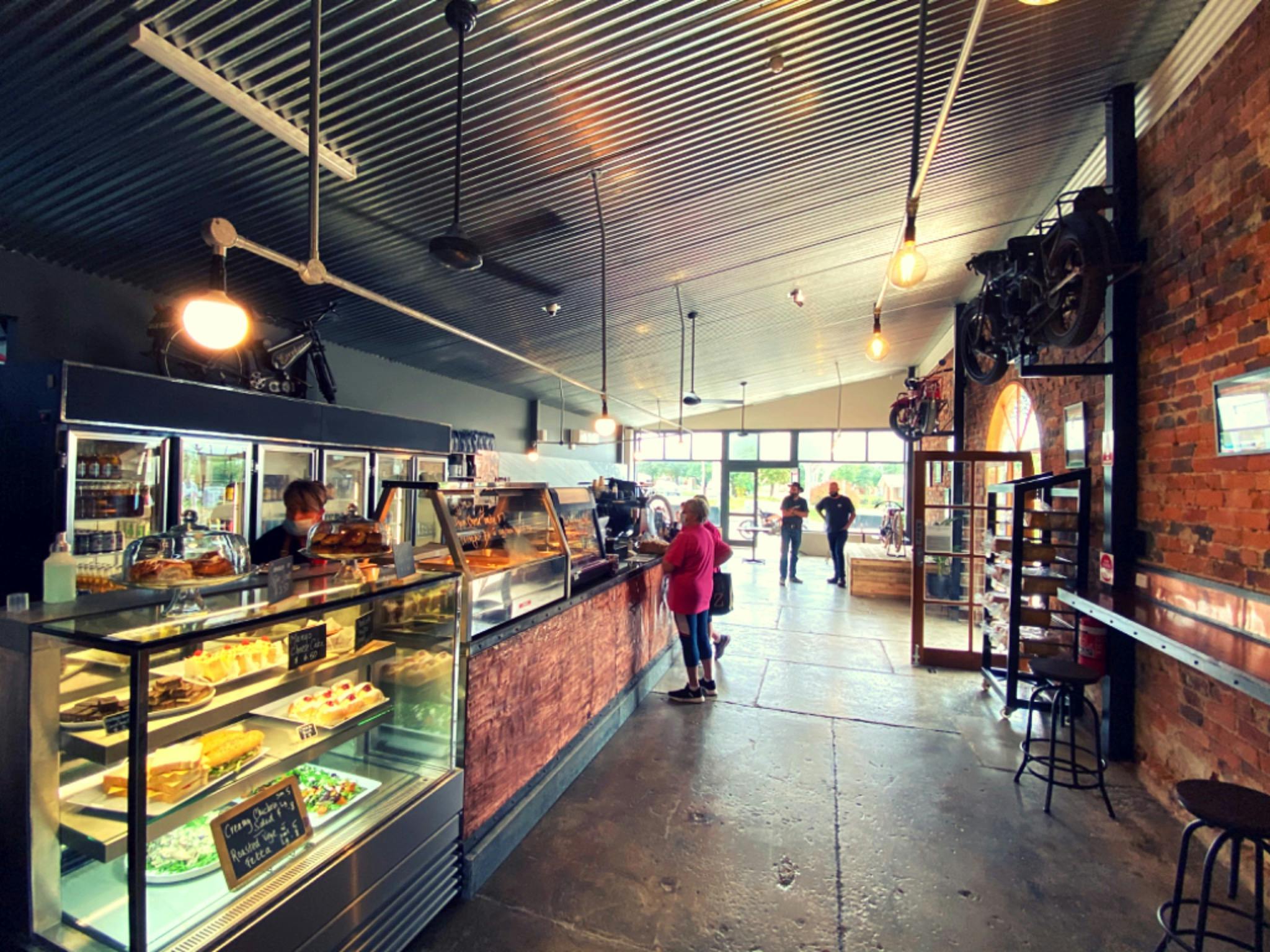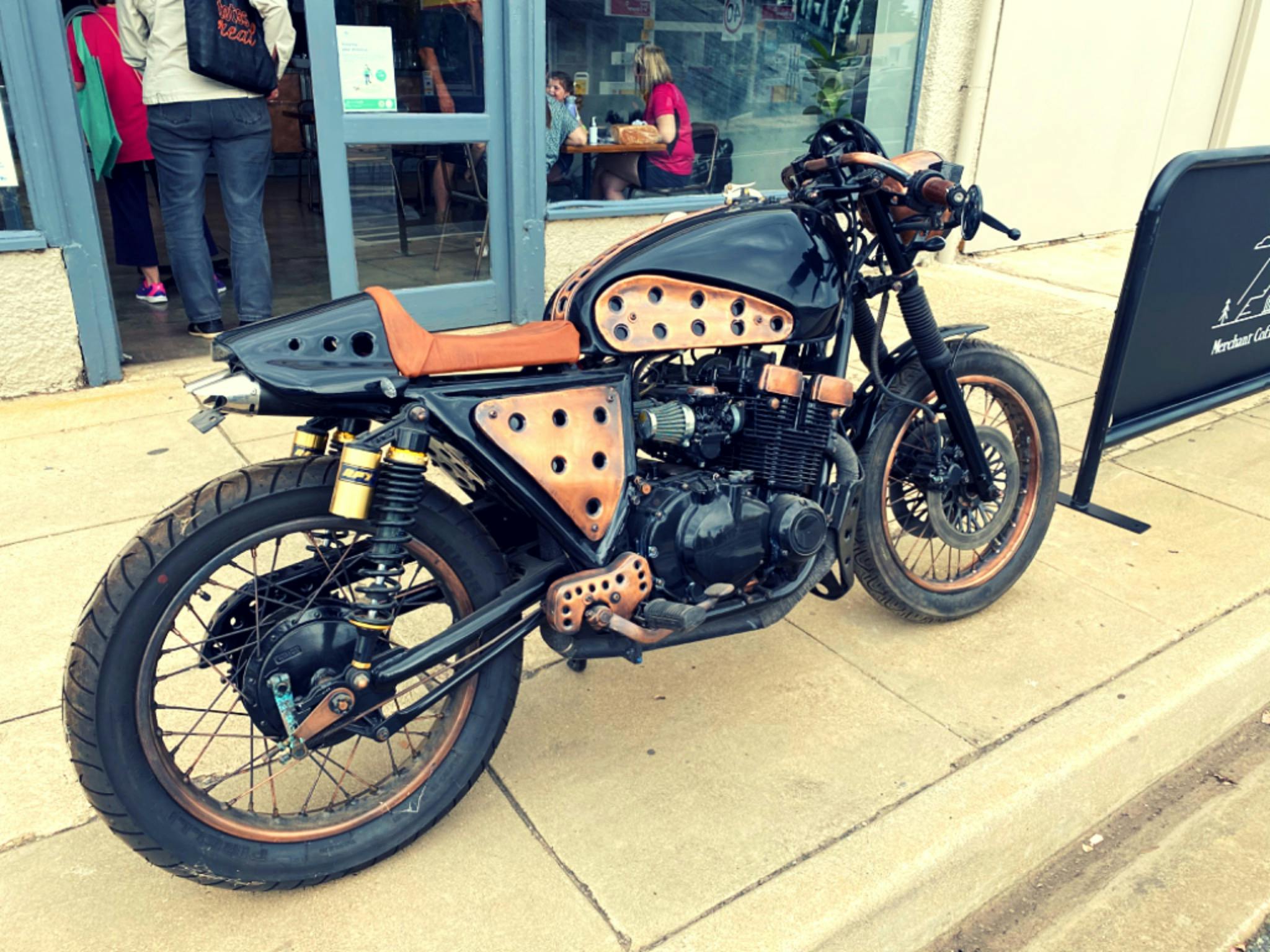 A community-focused Bakery Café. Enjoy great coffee, freshly baked breads and pastries- and of course you can settle in for breakfast, brunch or lunch. Fully licensed with a strong focus on craft beer to compliment your dining experience.
Centrally located in the Main Street of Rutherglen and home to a vintage car and motorcycle display. Two wall-mounted vintage motorbikes demand your attention upon entry to the light-filled, modern industrial Café space -which has been thoughtfully renovated to keep the original aesthetics and character of the building.
Paying homage to the GM (General Motors) Holden Dealership that once called this place home, back in 1929.
A great space for your next upcoming function. Caffeine N Machine- Setting the pace in more ways than one.
ID: 5f9a39670f10f40b025c47aa