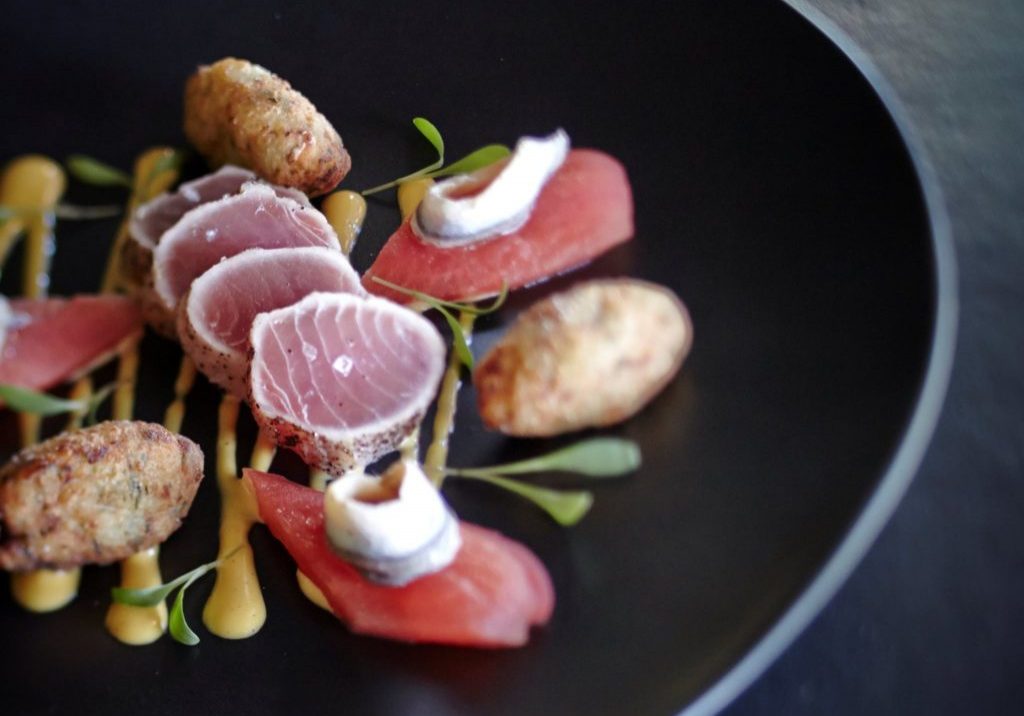 High Country Hatted Restaurants
Regional, seasonal cooking and eating is a way of life in the North East - and no more so than in our top dining venues.
Featuring Japanese-influenced, regional cuisine at Beechworth's two-hat restaurant Provenance, Victoira's High Country offers sophisticated, contemporary cuisine hand-in-hand with warm hospitality.
Enjoy a grand arrival along the elm-lined driveway at All Saints Estate to Terrace Restaurant (one hat), Rutherglen's first hatted venue and dine overlooking the vineyard.
Presenting The Age Good Food Guide 2019 hatted restaurants of the High Country: