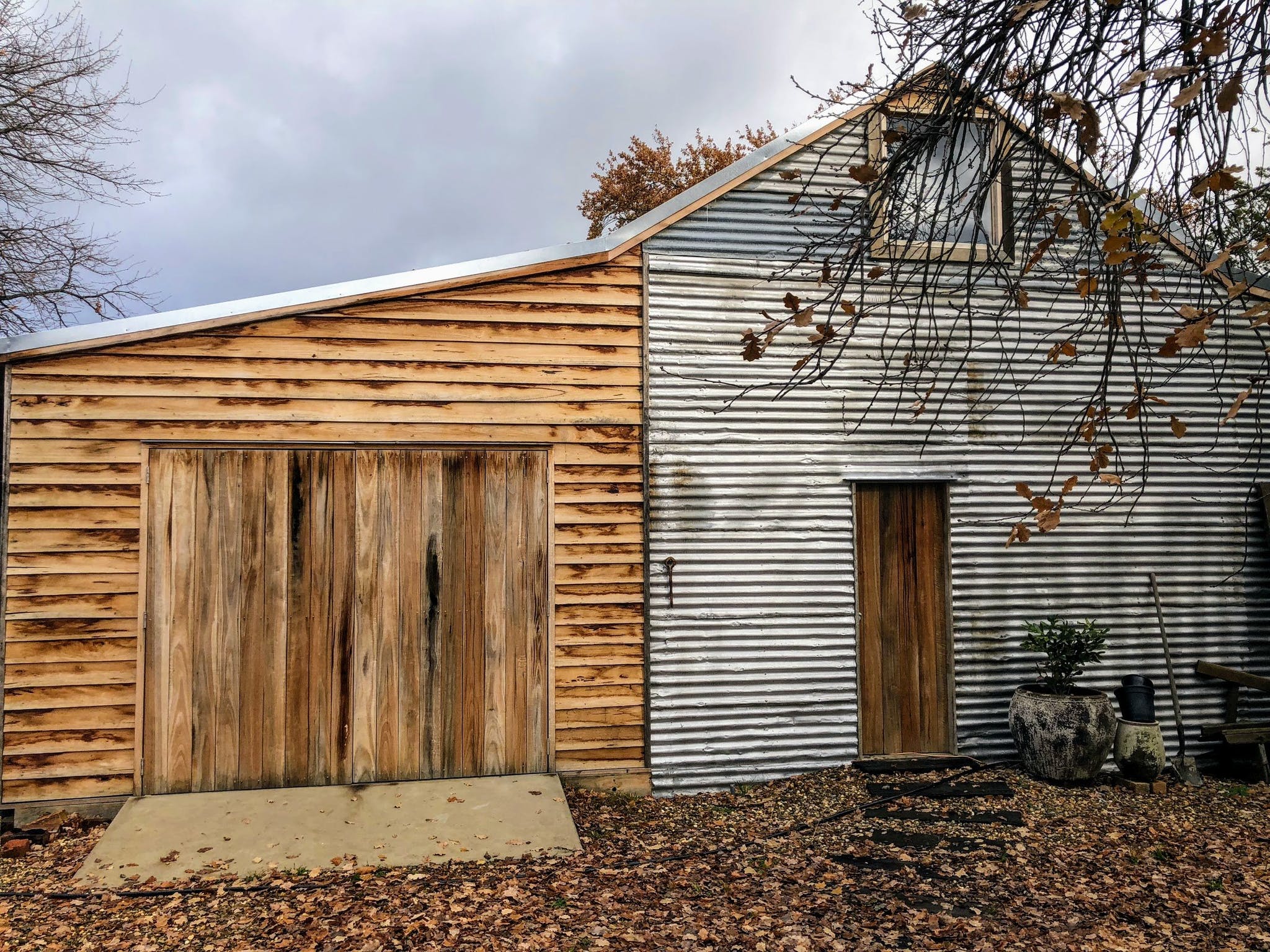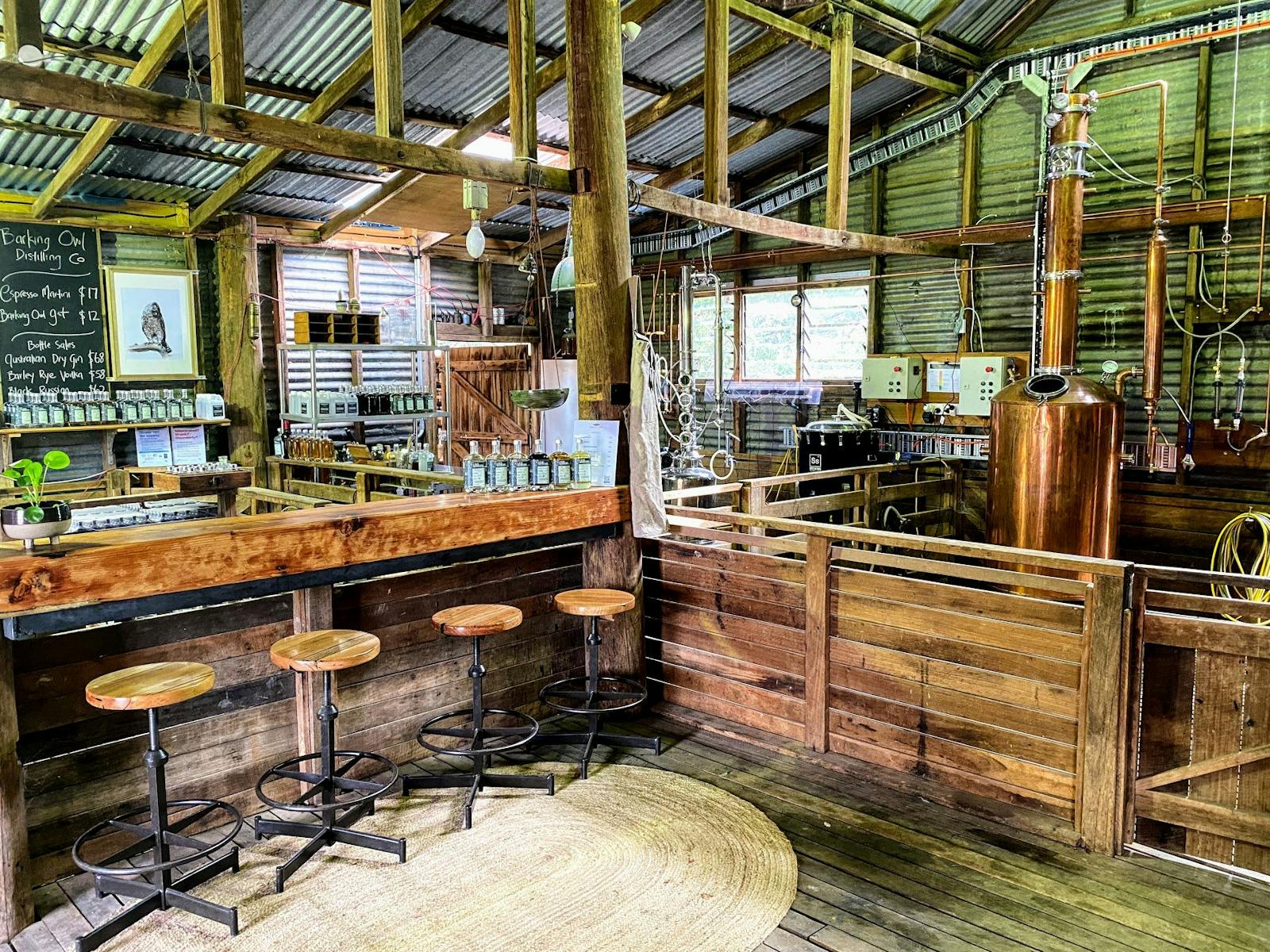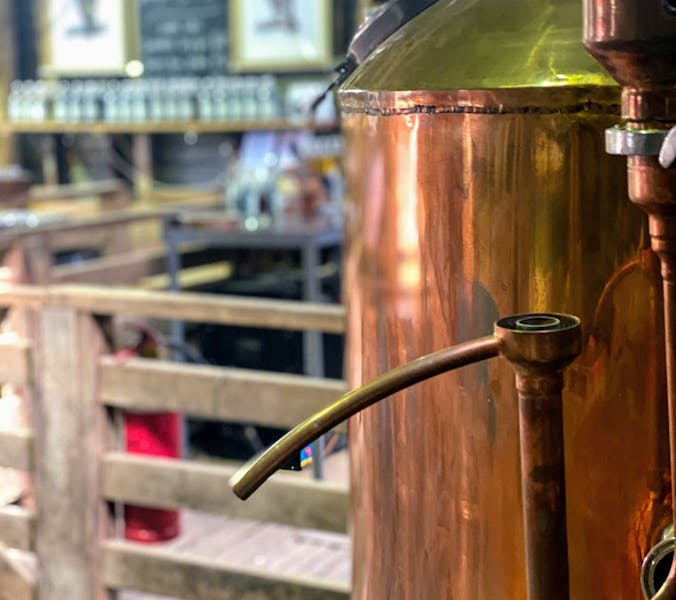 Barking Owl Distilling Co is a craft distillery located in a 1950s shearing shed in beautiful Wooragee, between Beechworth and Yackandandah.
Established in 2018 the distillery produces a range of small-batch gin, vodka, liqueurs and bitters with a distinctly local bent. The spirits are a true example of a grain to glass business with products being created from local raw grains and most often, locally sourced botanicals.
The Barking Owl still house is a unique destination giving visitors an authentic small distillery experience with tastings, tours, bottle sales and bar service. Spend some time enjoying the original shearing shed environment with a cocktail or drink, chat with Dave and Jen and learn about experimenting, botanicals, distilling and the joys of the North East region.
While you're there check out the beautiful ceramics made by Jen from Woolshed Ceramics who is the true creative engine of the Barking Owl operation.
Core Barking Owl products include Whole Grain Vodkas, Australian Dry Gin, Bathtub Gin, Tuscan Gin and the crowd-pleasing Black Russian Coffee Liqueur. The ever-changing experimental LAB products, produced as one-off batches infused with ingredients from Beechworth and surrounding, farms and properties and include Amber Orange Liqueur, Lakehouse Limoncello and Beechworth Bitter Red aperitif.
Bookings recommended for groups of over eight people through the Facebook page.
ID: 6057cd17b875898c274a62ad