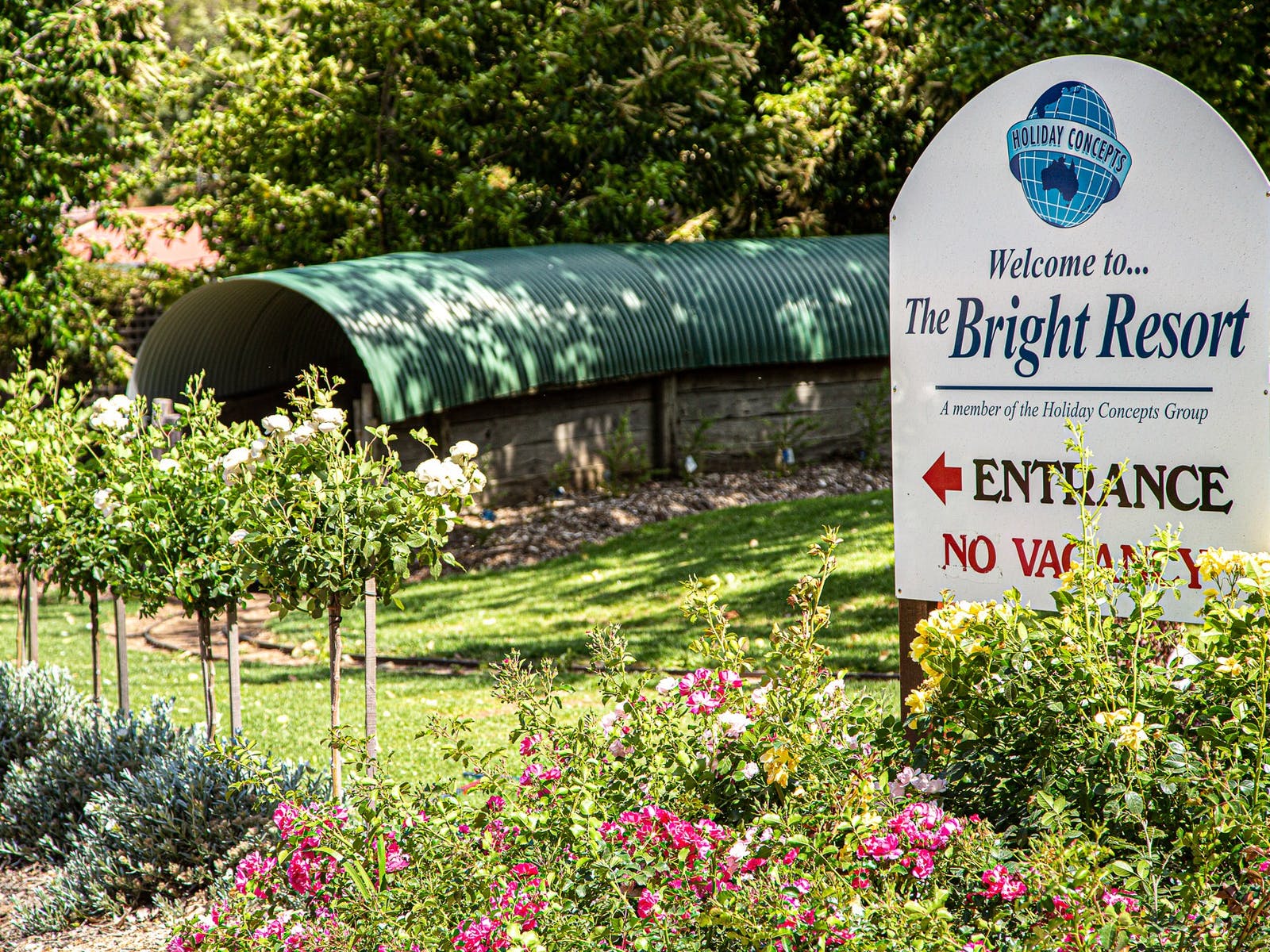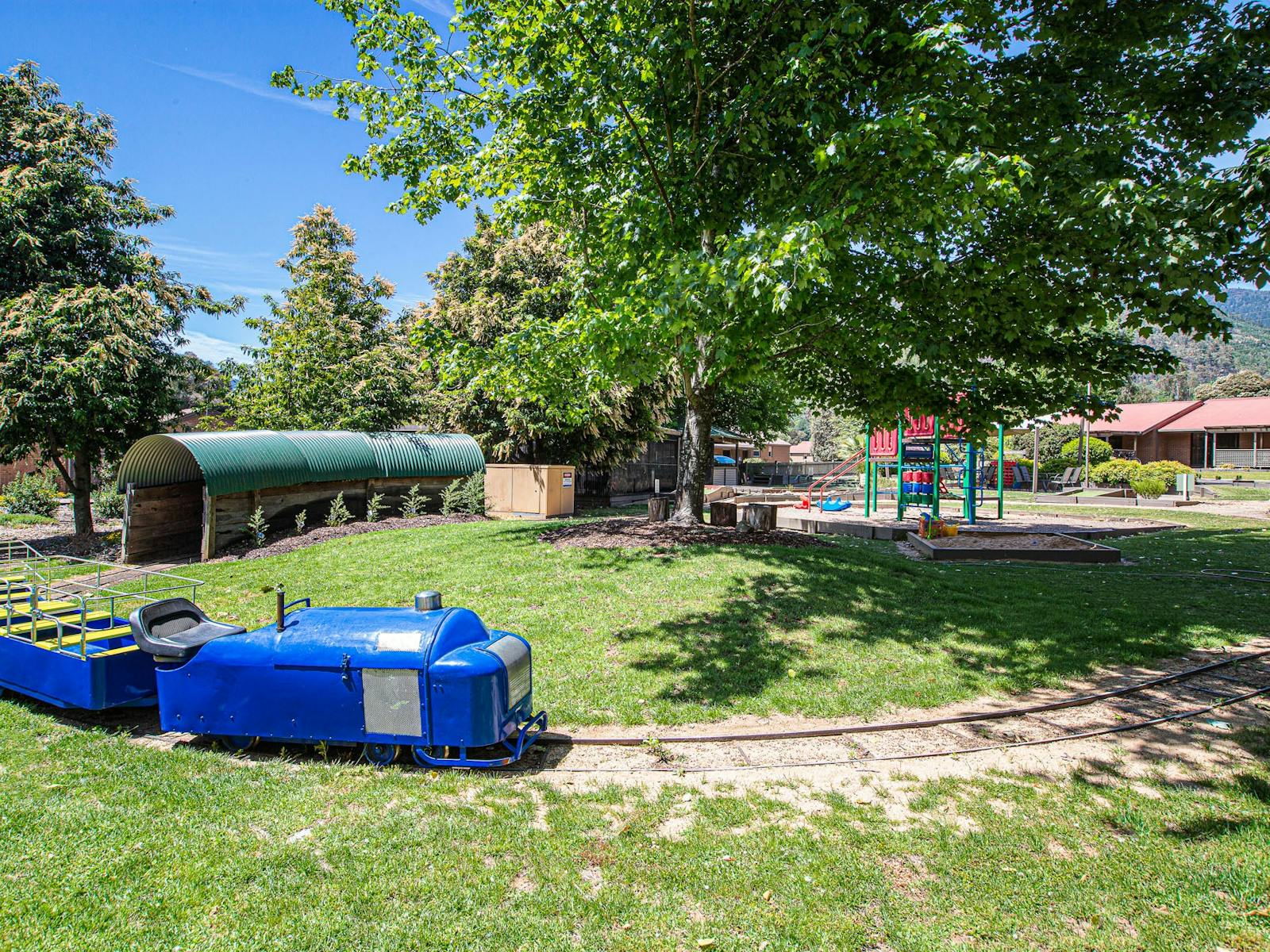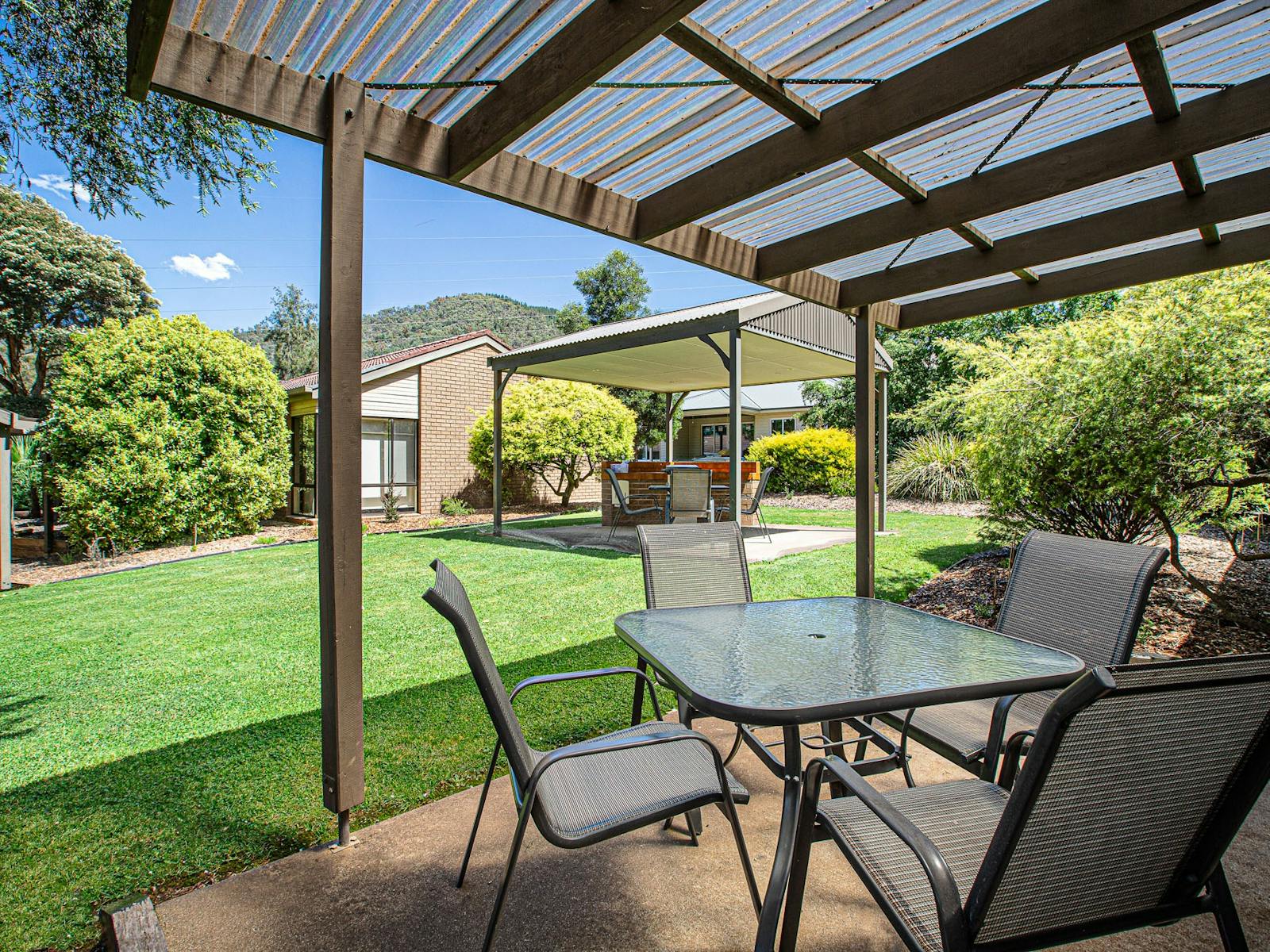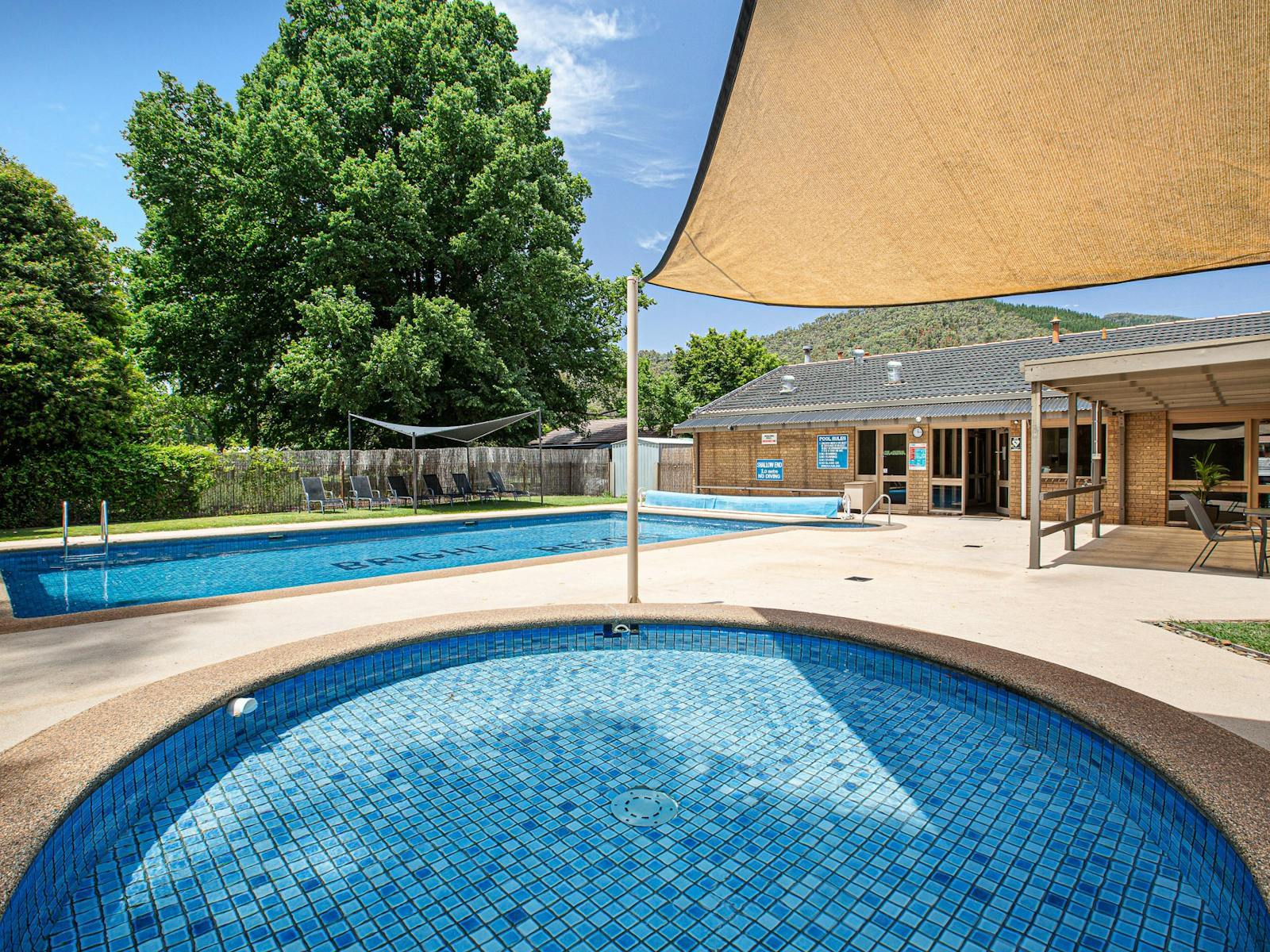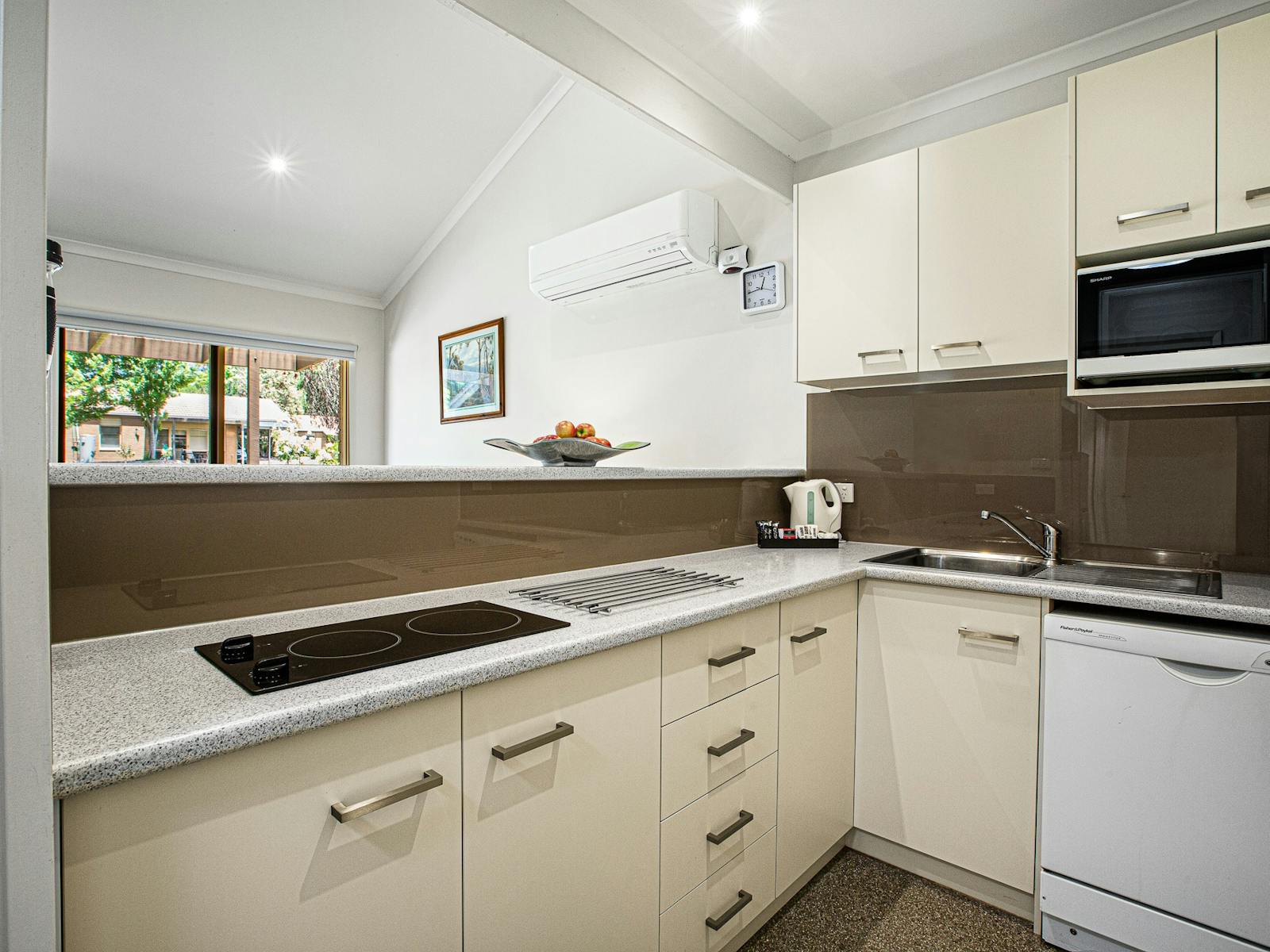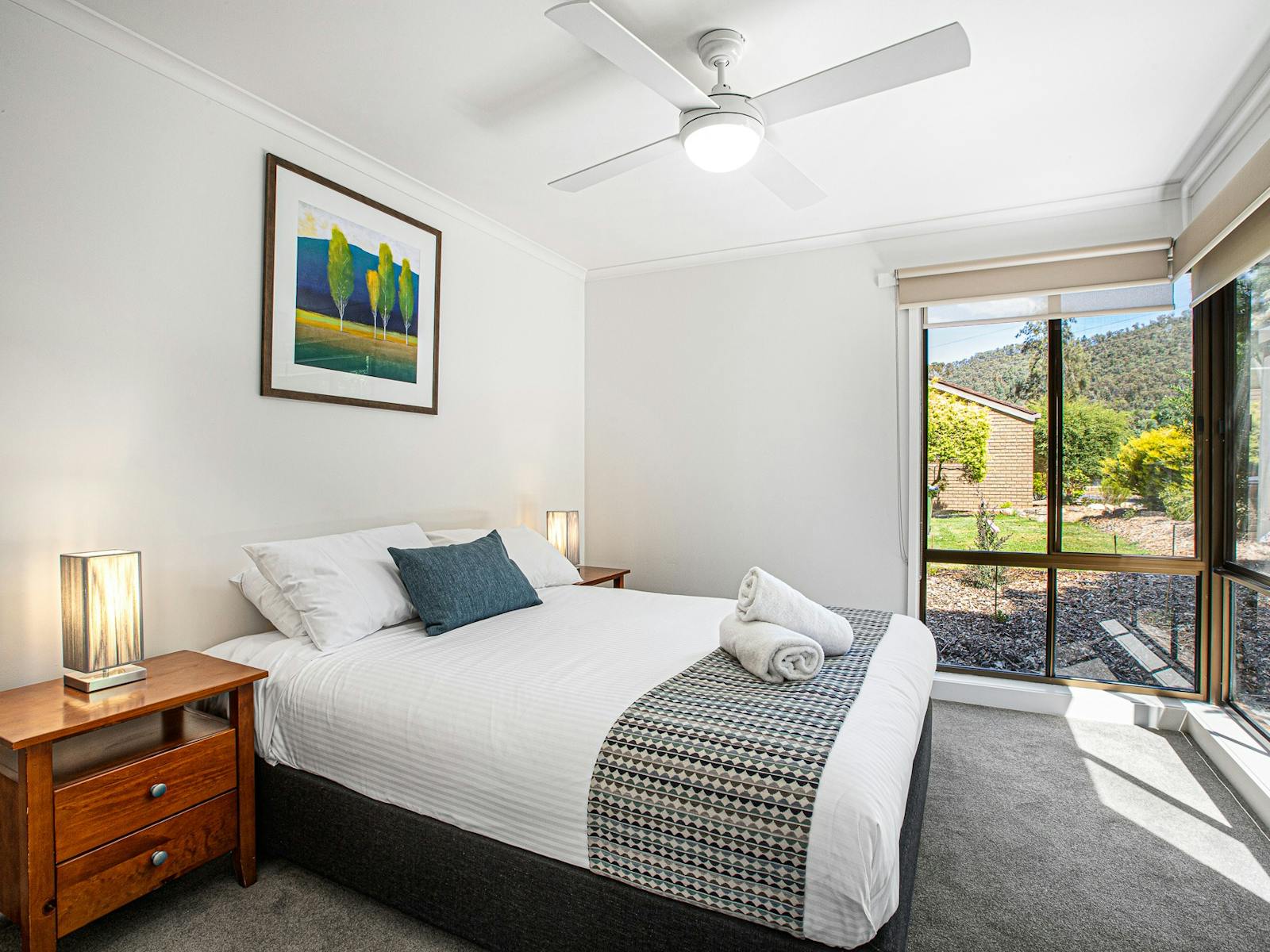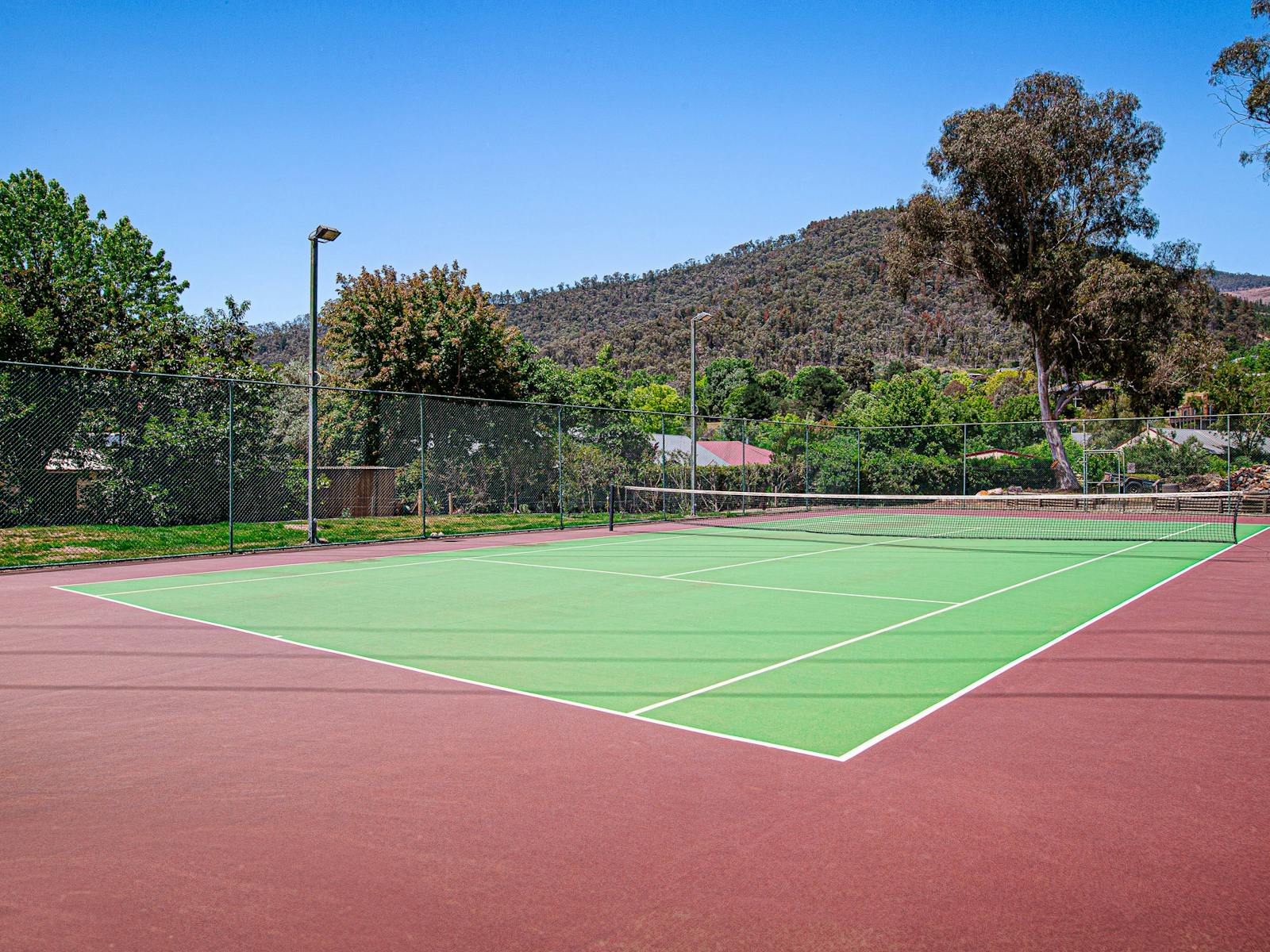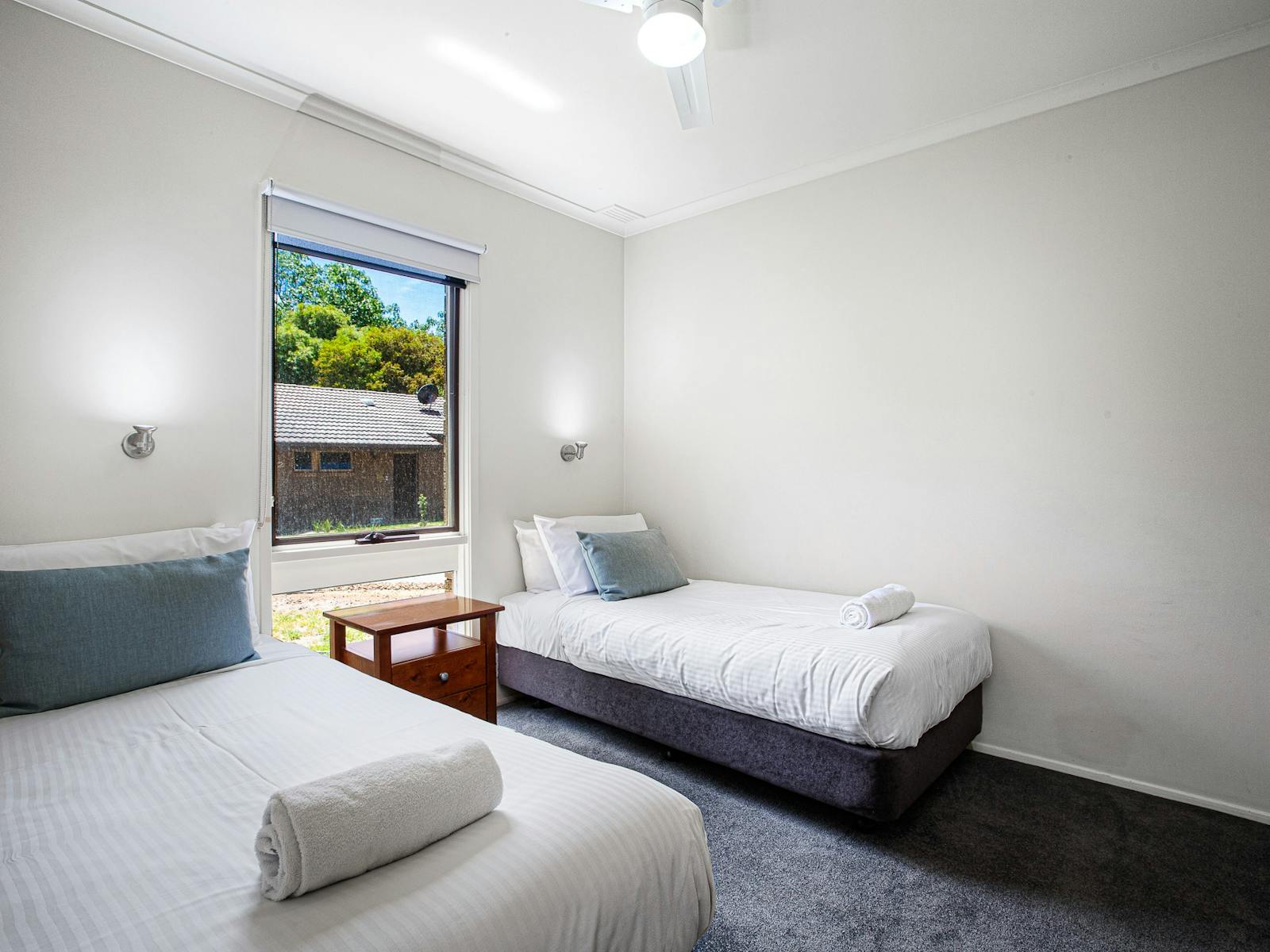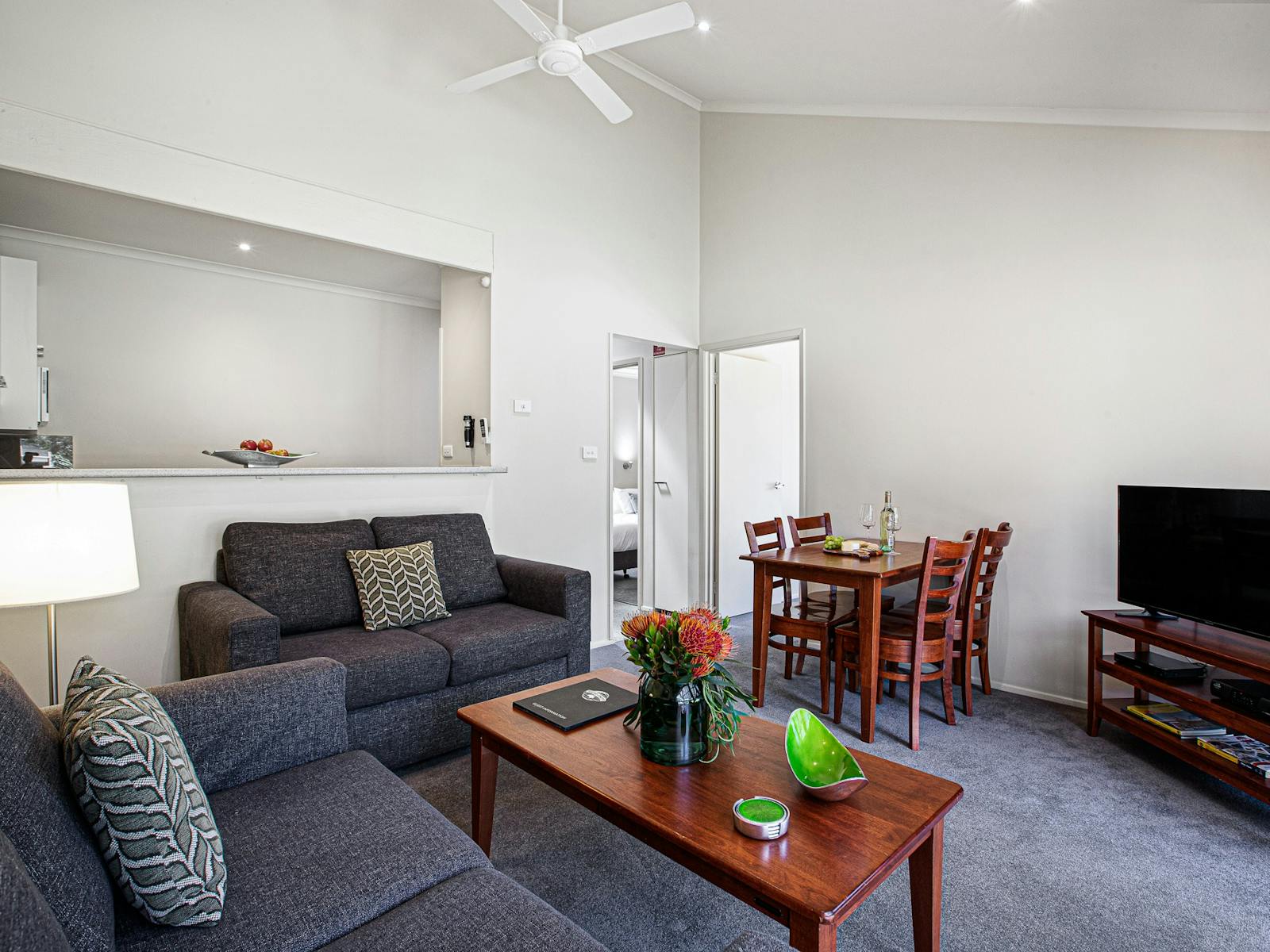 34 two bedroom units with full kitchen and bathroom facilities make The Bright Resort the perfect place to have a family reunion, catch up with friends or just relax as a couple and breathe in the soothing, country air.
Have a barbeque on site, test your nerve on the mini-golf course or hit your backhand down the line on the tennis court. Head to the Bright Brewery, Dr Maeve's or Reed & Co Distillery for a drink, Tomahawks or Sole e Luna for dinner and your day is sorted. Bright is cycling utopia with Wandiligong, Harrietville, Myrtleford and even Wangaratta awaiting on the Rail Trail. Pedal to the Wandi Pub, stop in at Nightingale Apples and keep ticking the legs over to the 'punkah and have a look at Ringer Reef.
Your hosts Walshy and Kate don't just give you the keys. Along with their friendly team, they'll cook you breakfast, bring the pizza man for dinner, put the conductor's hat on and drive your kids on the train. They make sure your holiday is one to never forget. Join Kate on the Canyon Walk and the Deer & Emu Farm tour or join Walshy by the BBQ for a snag or by the fire for a drink and smores. These guys are your tour guides.
.00 - 300.00
Indicative Prices
100.00 - 300.00
ID: 5fe4097af04f001a18d1474e