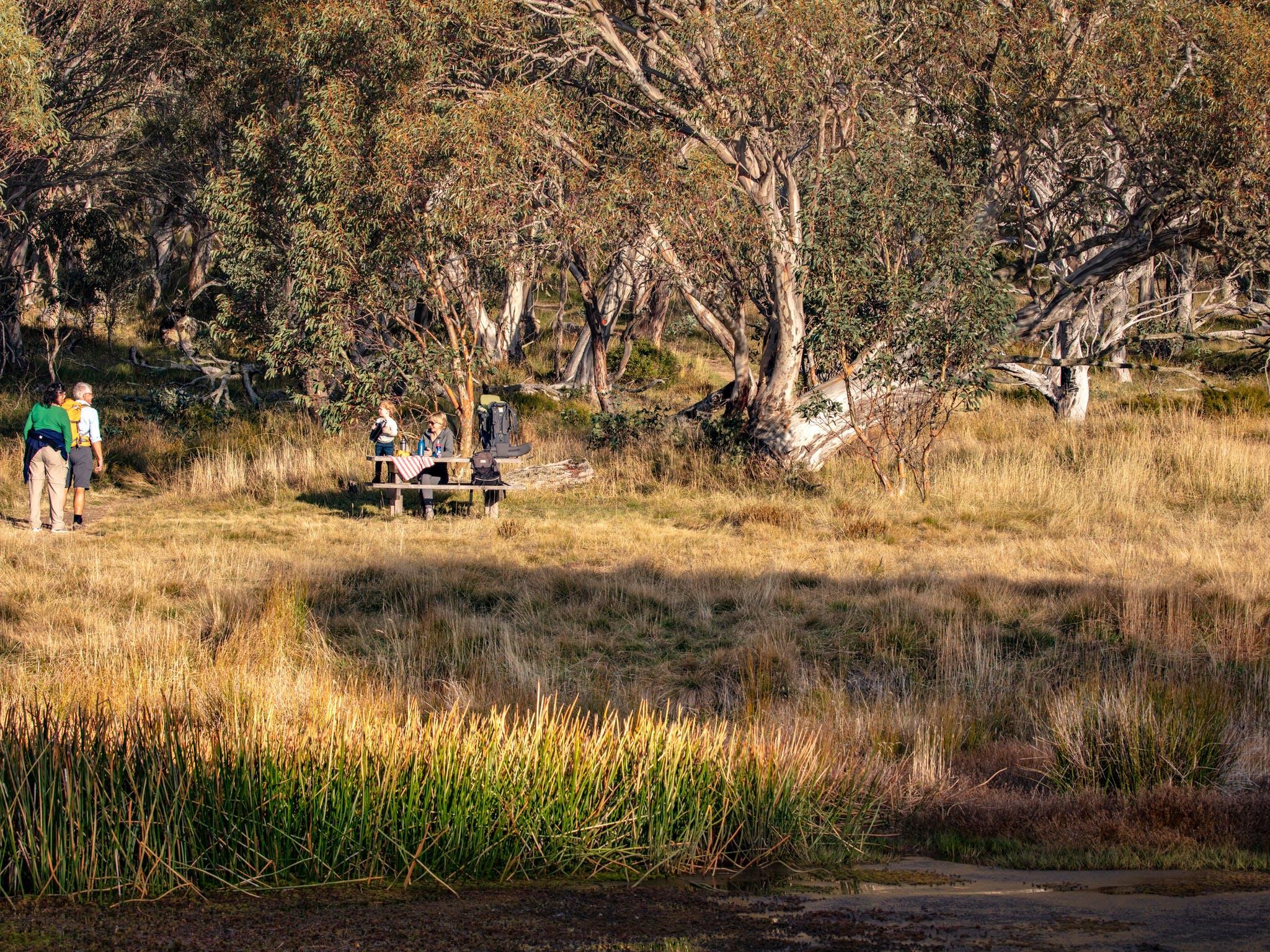 A short and easy 3km walk from Dinner Plain out through snow gum forest to an open plain with spectacular views of Mount Hotham, Mount Feathertop, Bogong High Plains and the Cobungra River.
Starting from Dinner Plain Hut, follow the track to the sign marking the crossing point to the northern side of the Great Alpine Road and the track leading to the Forest Walks trailhead. The Room with a View walk initially follows a slightly undulating trail then flattens out.
The track heads north along the eastern flanks of Dead Timber Hill. After 0.5 km it drops gently down to a grassy plain and veers west to a marker that designates the track loop. Most walkers prefer to keep to the left route as it descends through snow grass and drops through the snow gums to a small clearing – the 'room with a view'.
The track loop continues north back up to the marker on the open plain from where it returns to the Forests Walks trailhead.
ID: 616e3e84ff46b03435d2b10d