Grade 1:
No bushwalking experience required. Flat even surface with no steps or steep sections. Suitable for wheelchair users who have someone to assist them. Walks no greater than 5km.
Grade 2:
No bushwalking experience required. The track is hardened or compacted surface and may have a gentle hill section or sections and occasional steps. Walks no greater than 10km.
Grade 3:
Suitable for most ages and fitness levels. Some bushwalking experience recommended. Tracks may have short steep hill sections a rough surface and many steps. Walks up to 20km.
Grade 4:
Bushwalking experience recommended. Tracks may be long, rough and very steep. Directional signage may be limited.
Grade 5:
Very experienced bushwalkers with specialised skills, including navigation and emergency first aid. Tracks are likely to be very rough, very steep and unmarked. Walks may be more than 20km.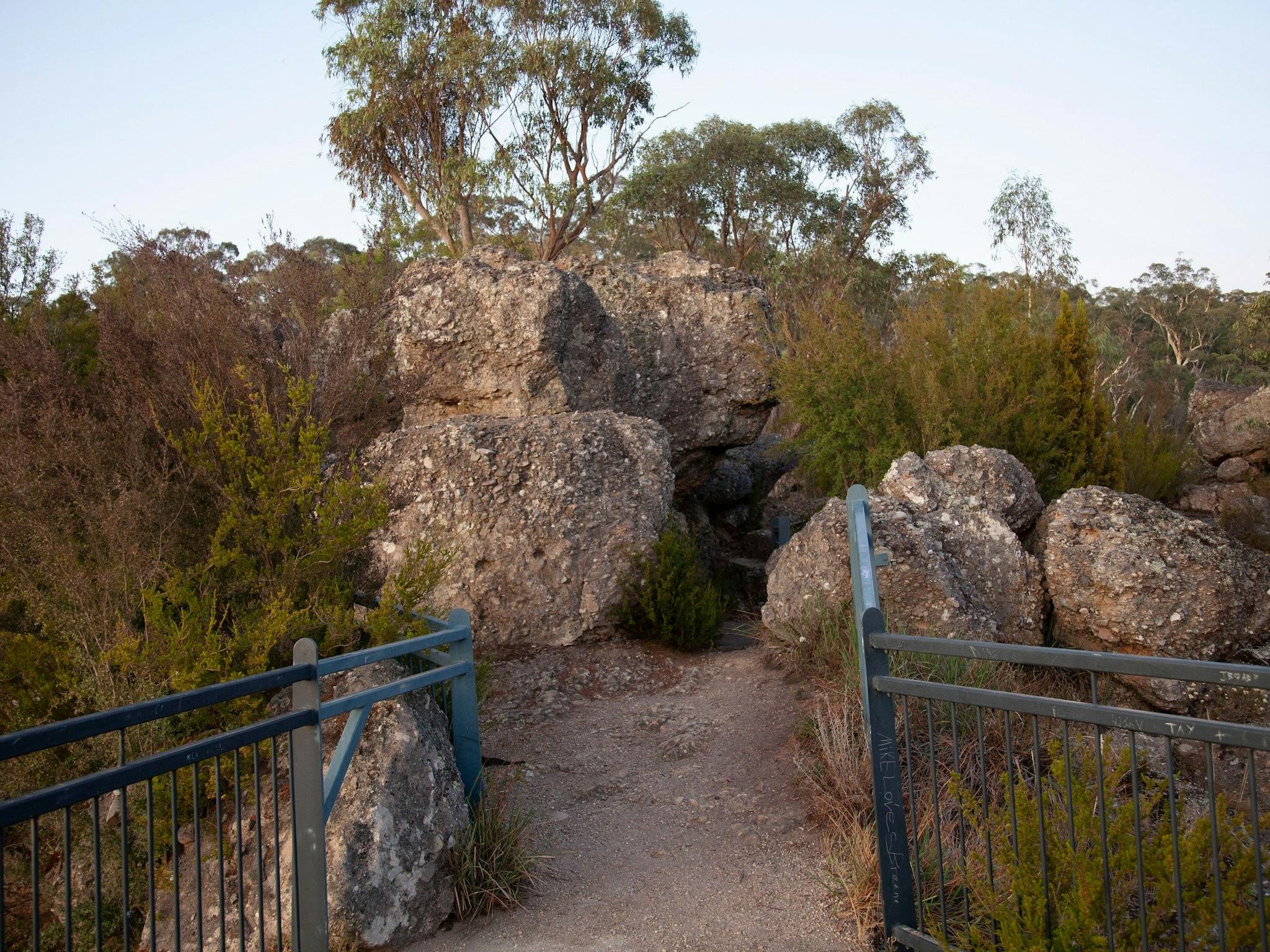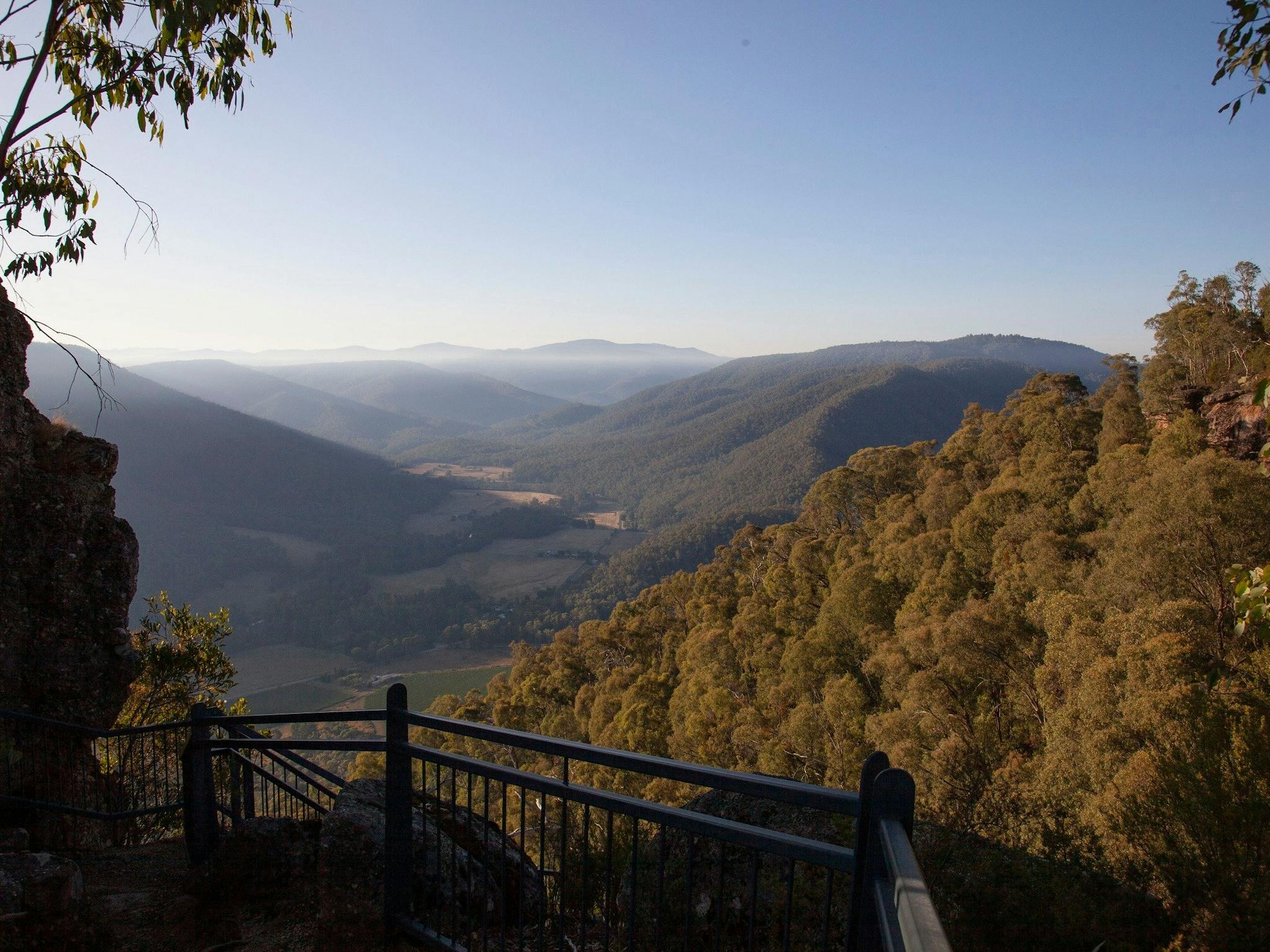 ---
The rocky escarpment high above the King Valley was the hideout of Harry Power, a notorious but 'gentlemanly' bushranger in the 1860s.
From the Mansfield-Whitfield Road, a three-kilometre trip along a gravel road brings you to a parking area with picnic tables and toilets.
Discover two lookout points providing sweeping views of the surrounding mountain and valley landscape.
The first lookout has wheelchair access.
For the second lookout, a short walk (0.4 kilometres) with a series of ladders takes you to a viewing platform at the northernmost point of the rocky outcrop.
It is easy to imagine why Power chose this site for a hideout.
There is also a 20-minute return walk through the bush to a waterhole amongst beautiful rocky ledges. Follow the path near the toilets in a westerly direction.
...
- Click items below to explore similar things in the High County Explorer
---