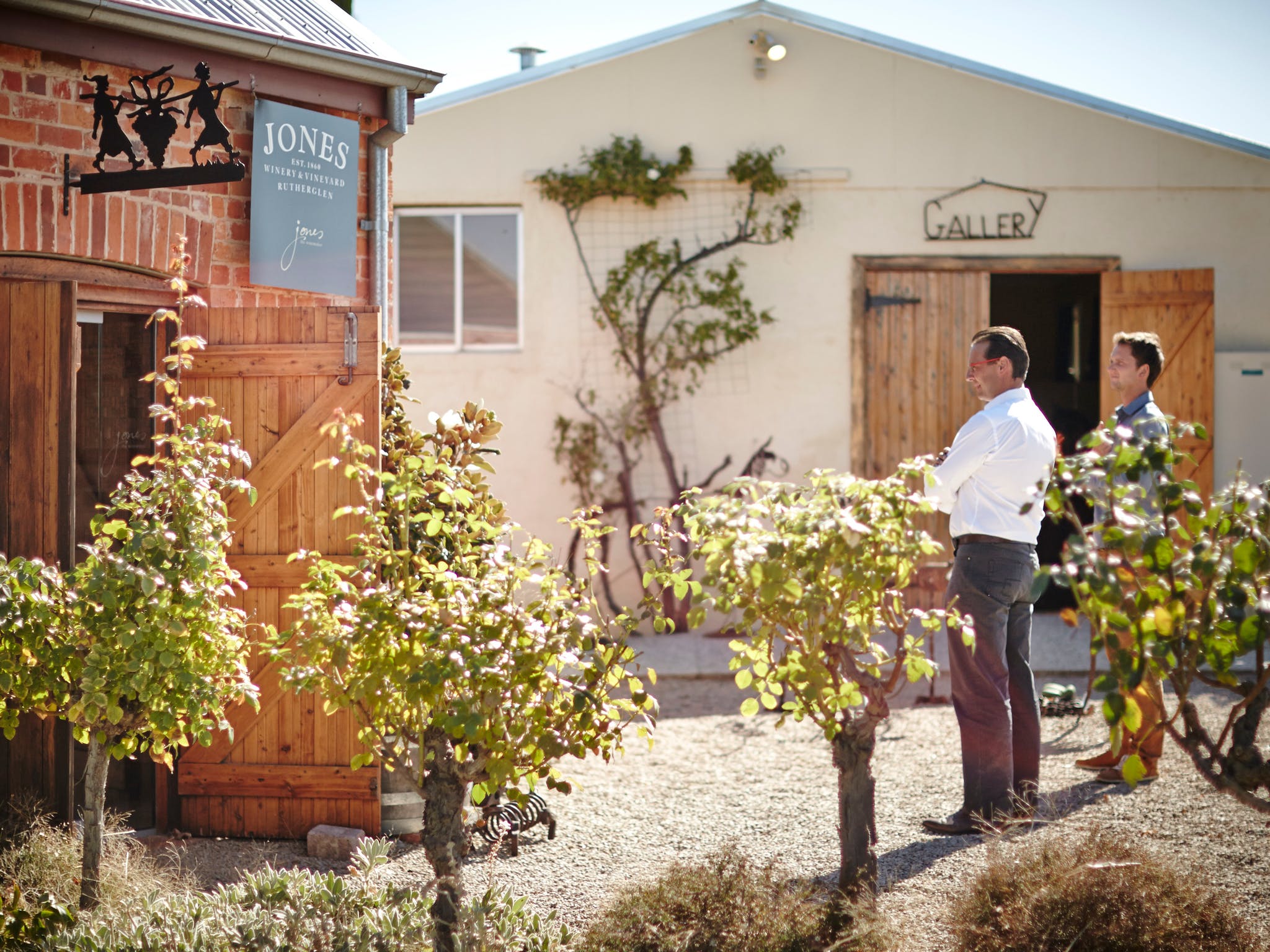 On Jones Road, Rutherglen, the Jones family traditions of grape growing, winemaking and cooking have been kept alive for six generations.
Today, Arthur and Mandy Jones cultivate Rutherglen's specialties of Durif, Shiraz and Muscat, as well as inspired plantings of Fiano and Marsanne, among others. Vines have been nurtured here since 1860. The property is also home to Murray Grey cattle, bred for the table.
Mandy's winemaking expertise is informed by 14 years' experience in the Cotes de Bordeaux region at Chateau Carsin and a student at Le Cordon Bleu, in addition to oenology and applied science studies at Charles Sturt University.
The winery restaurant is headed by young chef Briony Bradford, whose passion for classic French technique has been influenced by mentors Ross Lusted, Paul Cooper and Brent Savage. In Rutherglen, Briony and her team have access to a wealth of local ingredients, and collaborative relationships with the farmers who produce them.
Arthur Jones tends the estate's grapes and cattle, whilst Mandy Jones crafts wine with a taste of terroir. Chef Briony Bradford brings expert technique to the restaurant's French country style.
Visitors are invited to taste at the heritage cellar door, dine, take a pique-nique in the grounds or browse the garden sculpture gallery. For a longer foray into Rutherglen's food and wine culture, stay in the Jones Tiny House, overlooking the vineyard.
ID: 56b24de9d5f1565045d93321