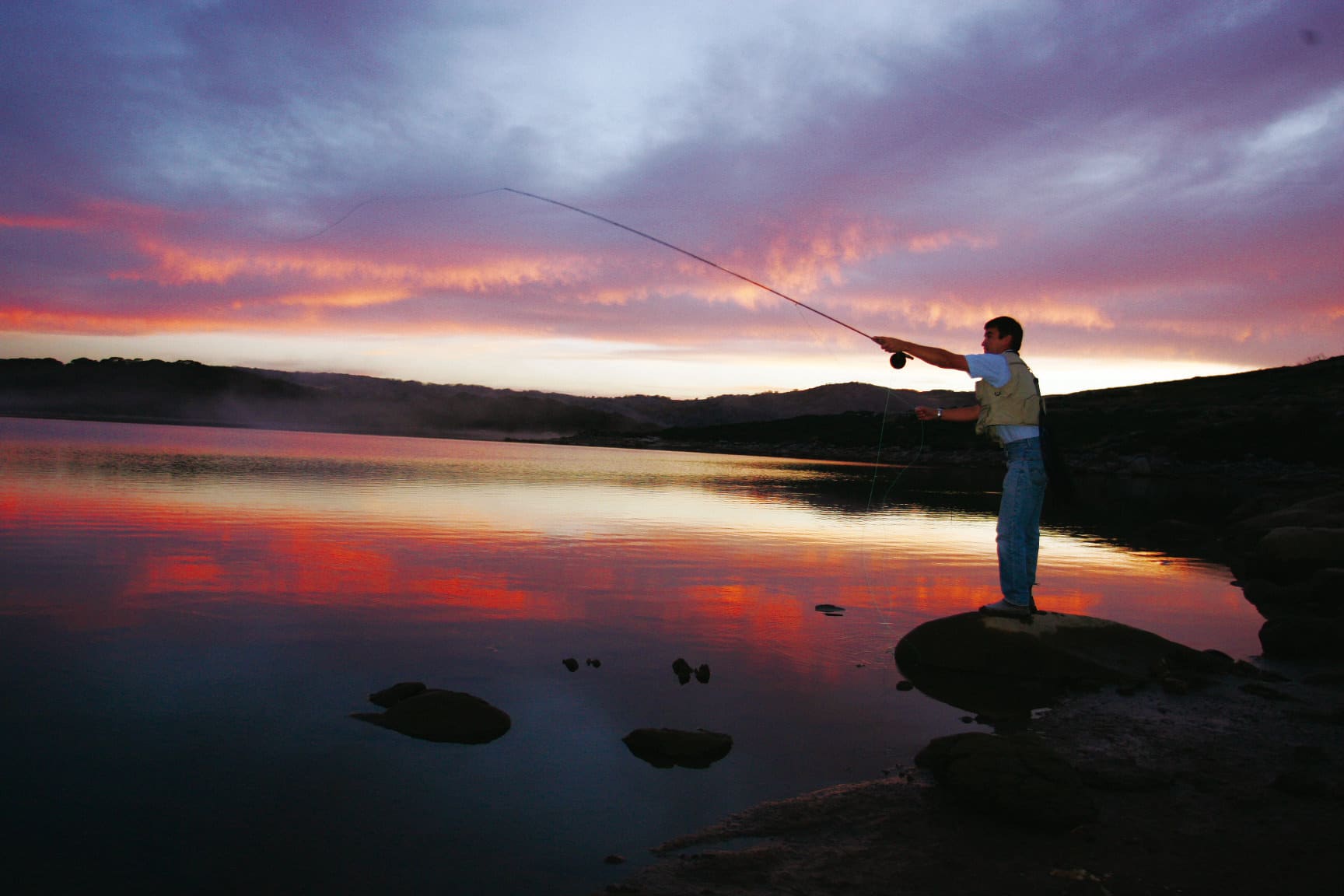 Falls Creek boasts some of the best alpine fishing in the country.
Rocky Valley and Pretty Valley Lakes are renowned for their brown and rainbow trout. Each of these provides excellent fishing in summer for shore-based anglers.
At Rocky Valley lake, Most evenings in summer you will find Falls Creek locals relaxing in their tinnies with a line cast. The clear, deep waters are ideal for this type of fishing, plus there are excellent places for fly-fishing along the shore and aqueducts.
Both lakes hold trout that grow in excess of four kilograms. This reputation alone has seen Rocky Valley Lake be used as a venue for the National Fly-Fishing Championships many times.
Many of the trout that are taken during the day are around the one-kilogram in weight mark, although larger trout begin feeding after 6.00pm, as the sun is sinking and the day becomes cooler.
Rods and Tackle:
Rod and Tackle hire available from the Visitor Information Centre.
Fishing licences required to fish in Victoria
Licenses purchased from Falls Creek Visitor Information Centre
Bait available at Mt Beauty