Kinglake Whisky is made with the distillery door open.
Nature influences every stage of the process, from the unfiltered mountain spring water to the local pollen and yeast used.
The result is a whiskey that could only be made in Kinglake.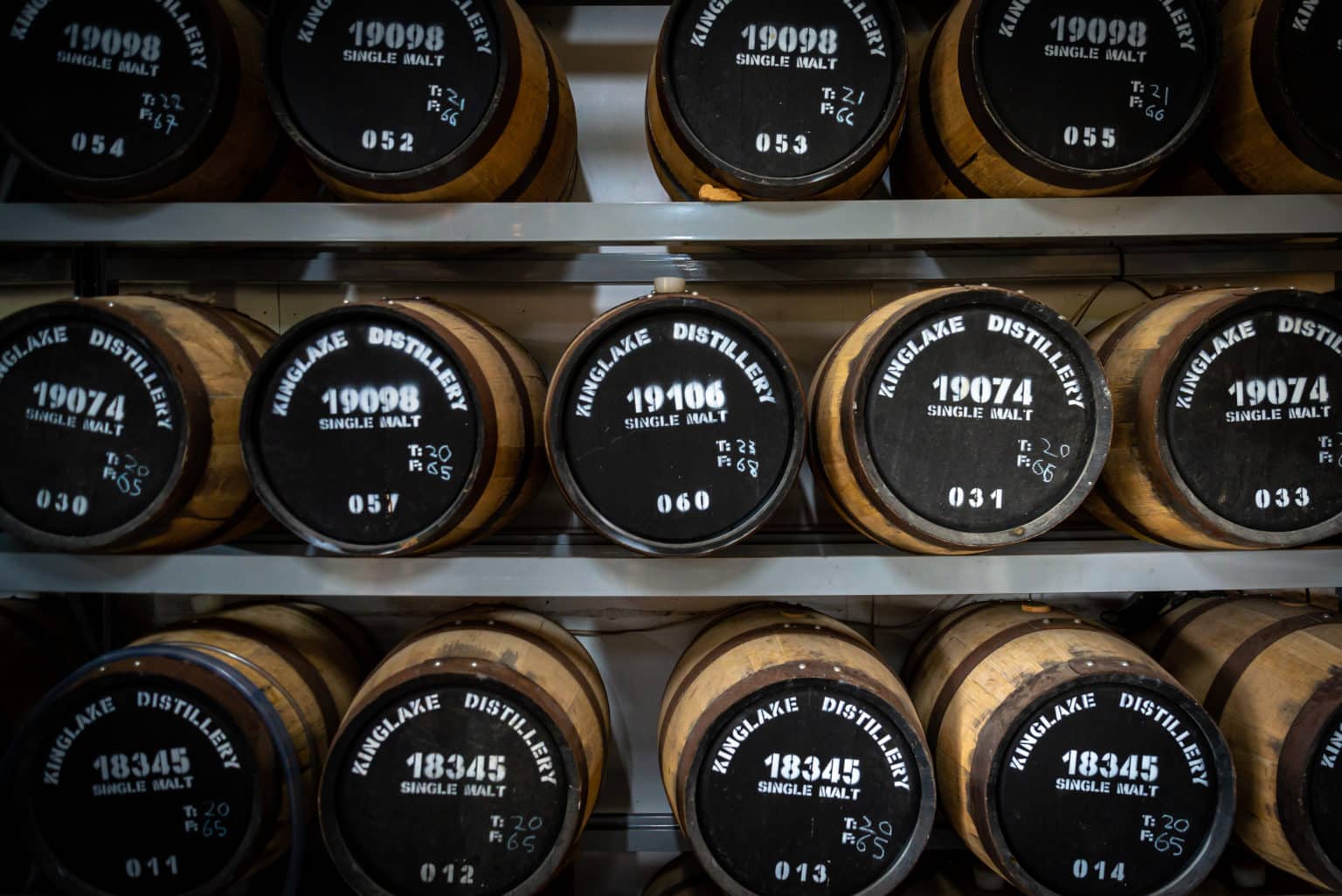 Hurdle Creek Still are a little unusual in the gin world in that they make their own base spirit, whereas most distilleries buy it in.
The stillhouse is clad in reclaimed from the old Tawonga South General Store and shaded by a red gum from which the eucalyptus is used as an aromatic in gin making.
They use as many local ingredients as possible, including juniper, pink peppercorns, cinnamon, lemon and aniseed myrtles.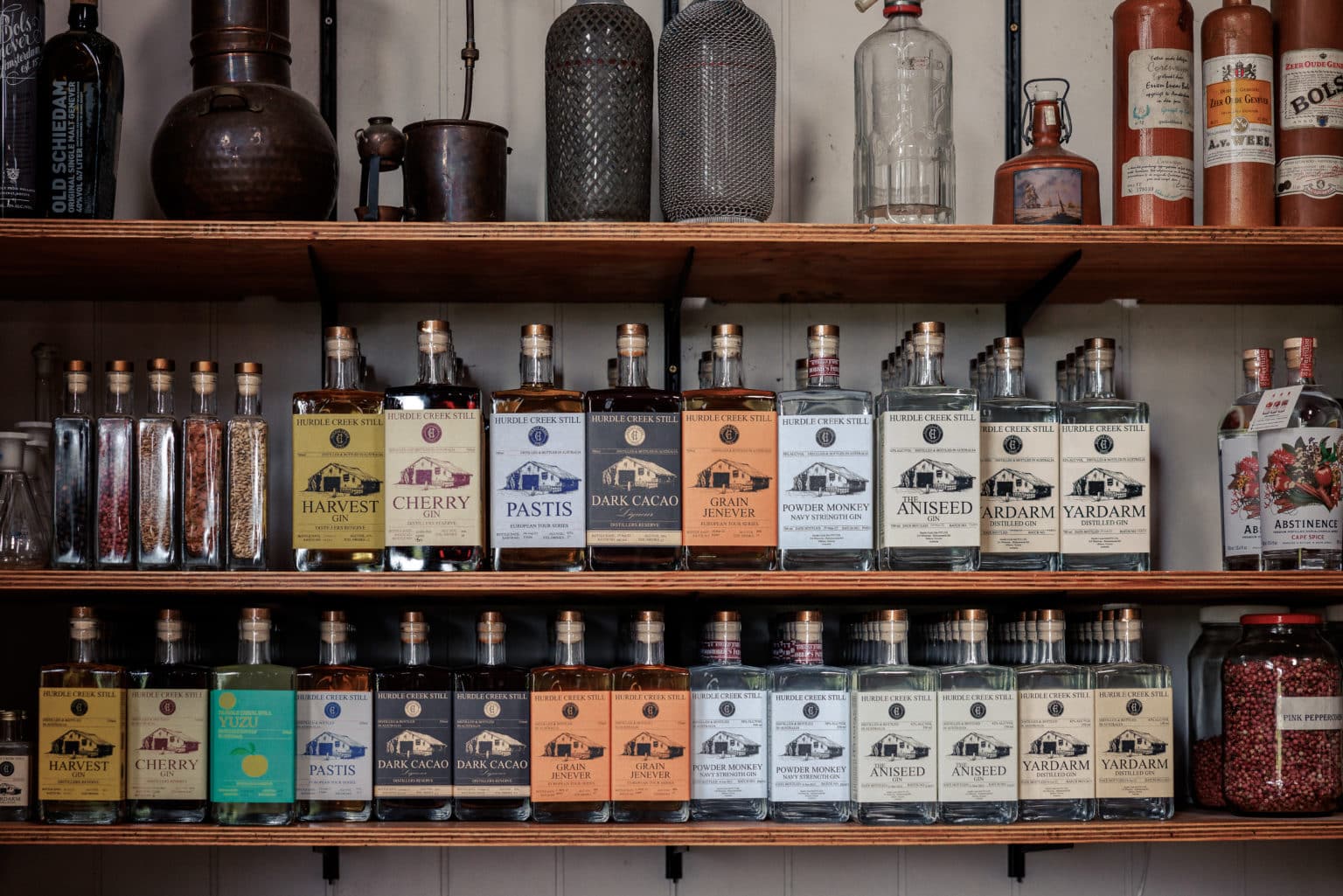 With an ethos of using 100% Australian grains, sourced from the Riverina, local casks and native botanicals, Backwoods Distilling Co. produces an award winning range of whiskies and gins.
Their whiskies aim to transport you to the forests of Yackandandah, while the gin invites you to take a walk in Victoria's High Country.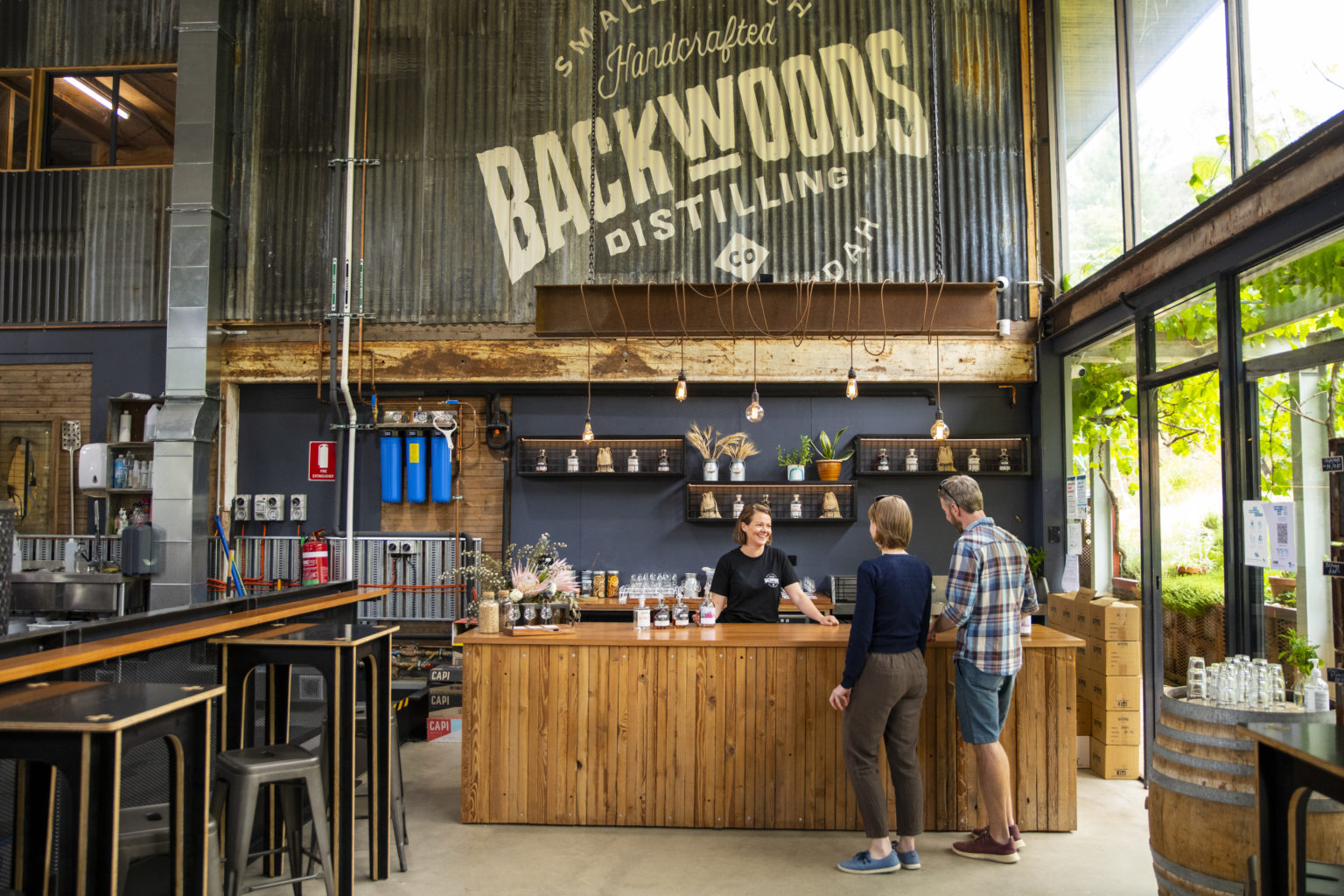 As reputable ex-chefs, Hamish and Rachel put the quality of flavour and technique at the core of their product, and are inspired by the valleys, mountains, rivers, pine forest and bushland surrounding their beautiful hometown of Bright.
They create from nature, both wild and nurtured, to produce flavours that are proudly North East.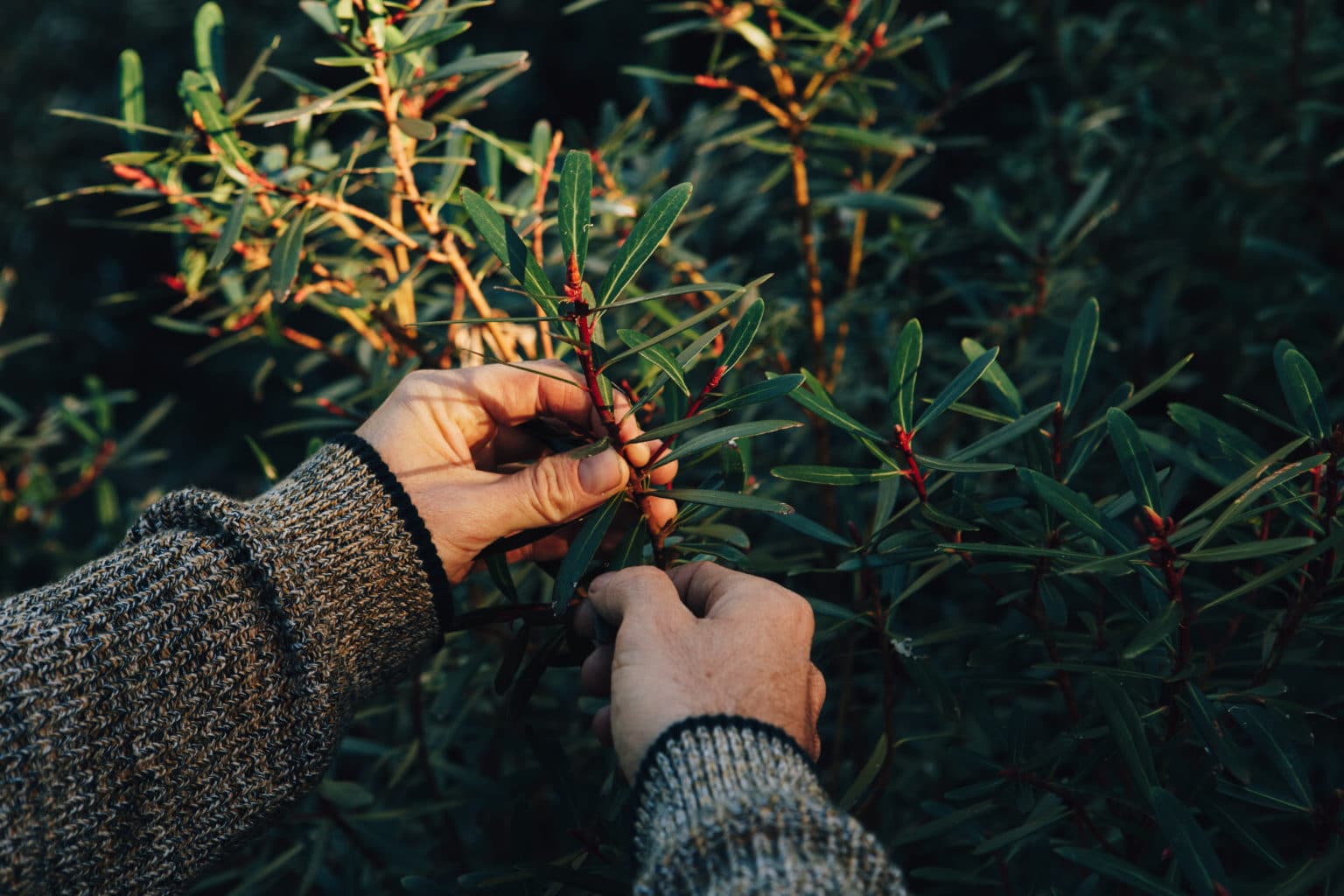 Barking Owl Distilling Co is a true grain to glass experience.
Nestled down the hill from Beechworth, the distillery is set up on a working property in a 1950's traditional Australian shearing shed.
They have a strong environmental focus and use local, often grown onsite, botanicals, including wattle seed, white kunzea, elderflower, bush thyme and chives.