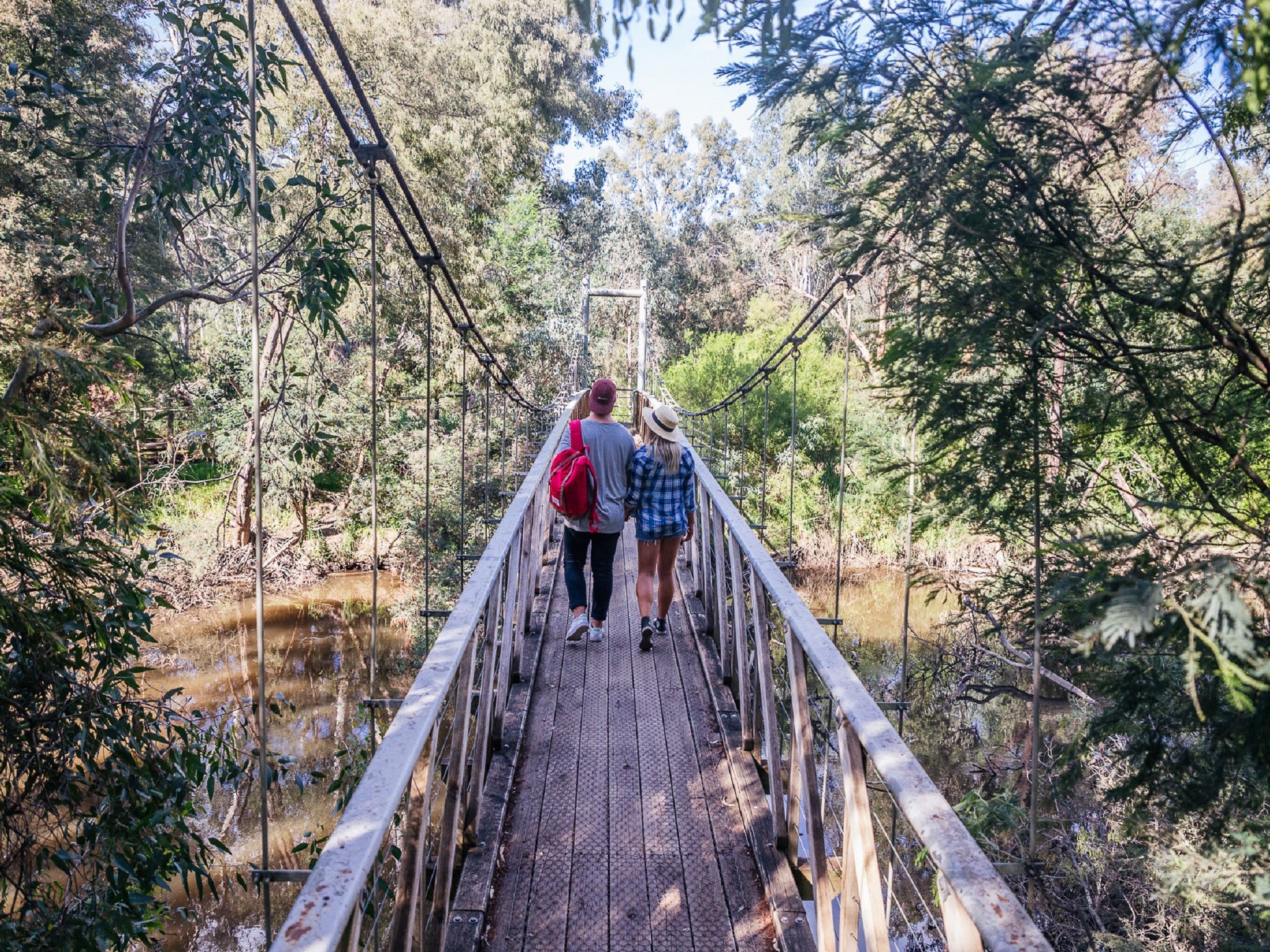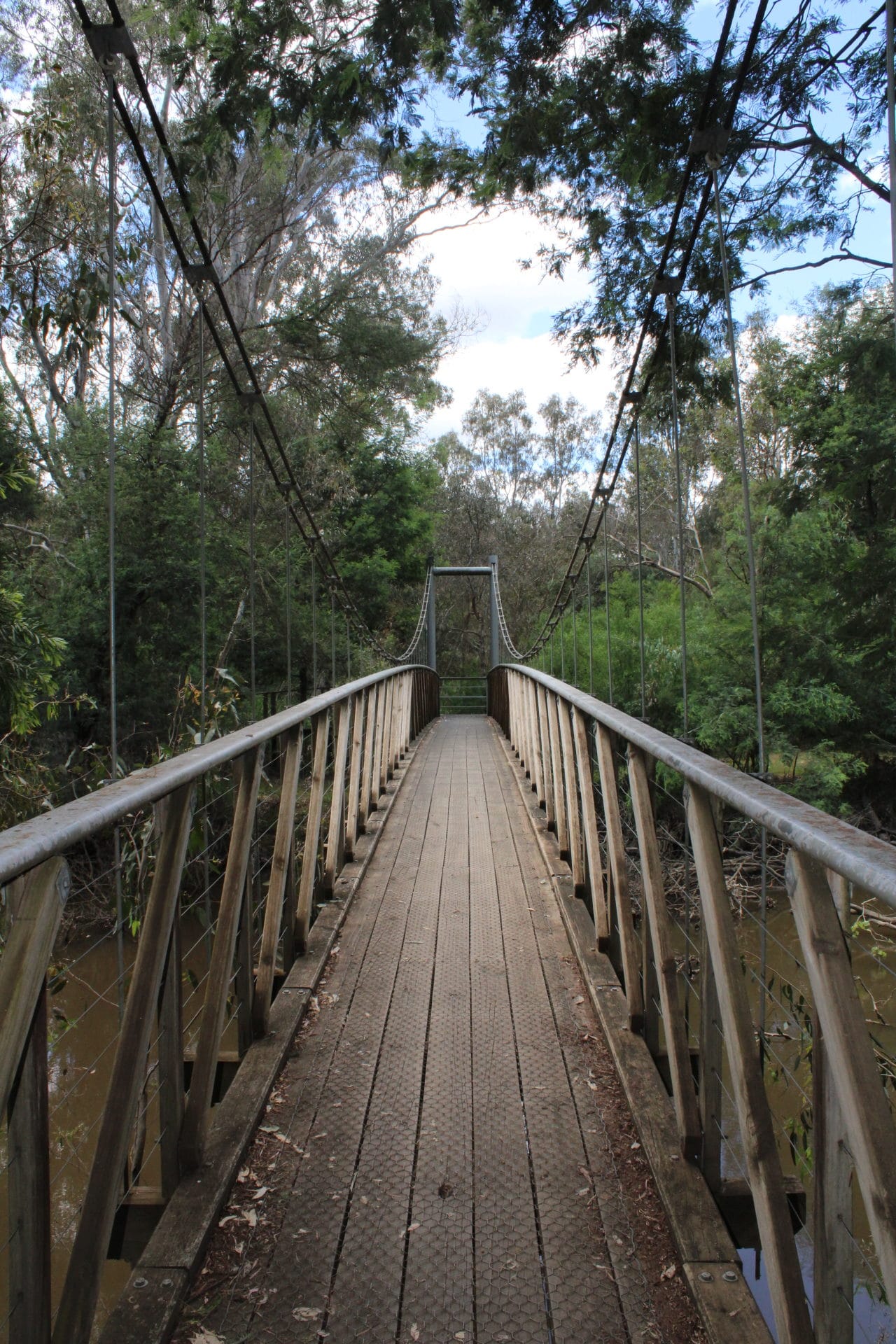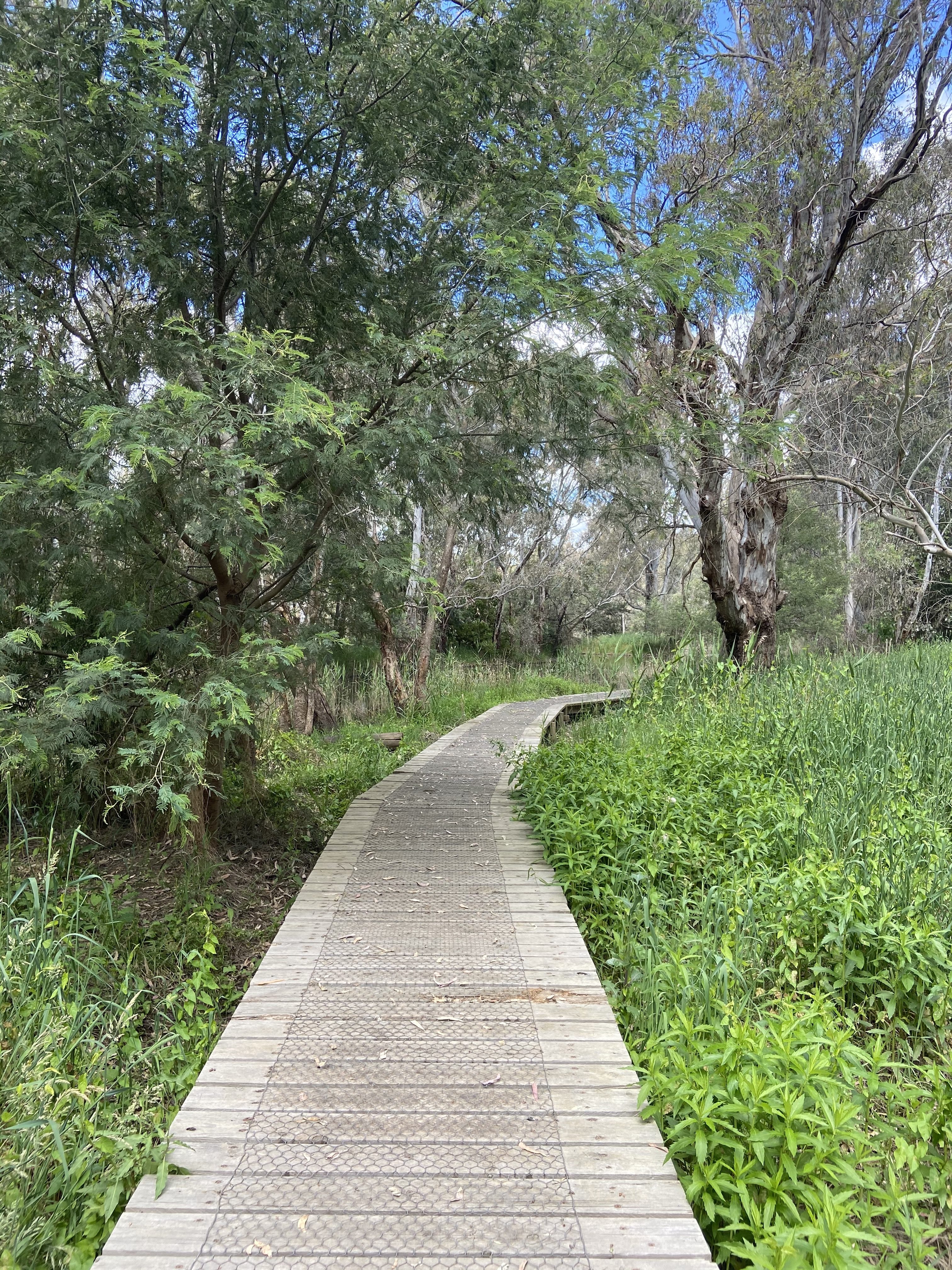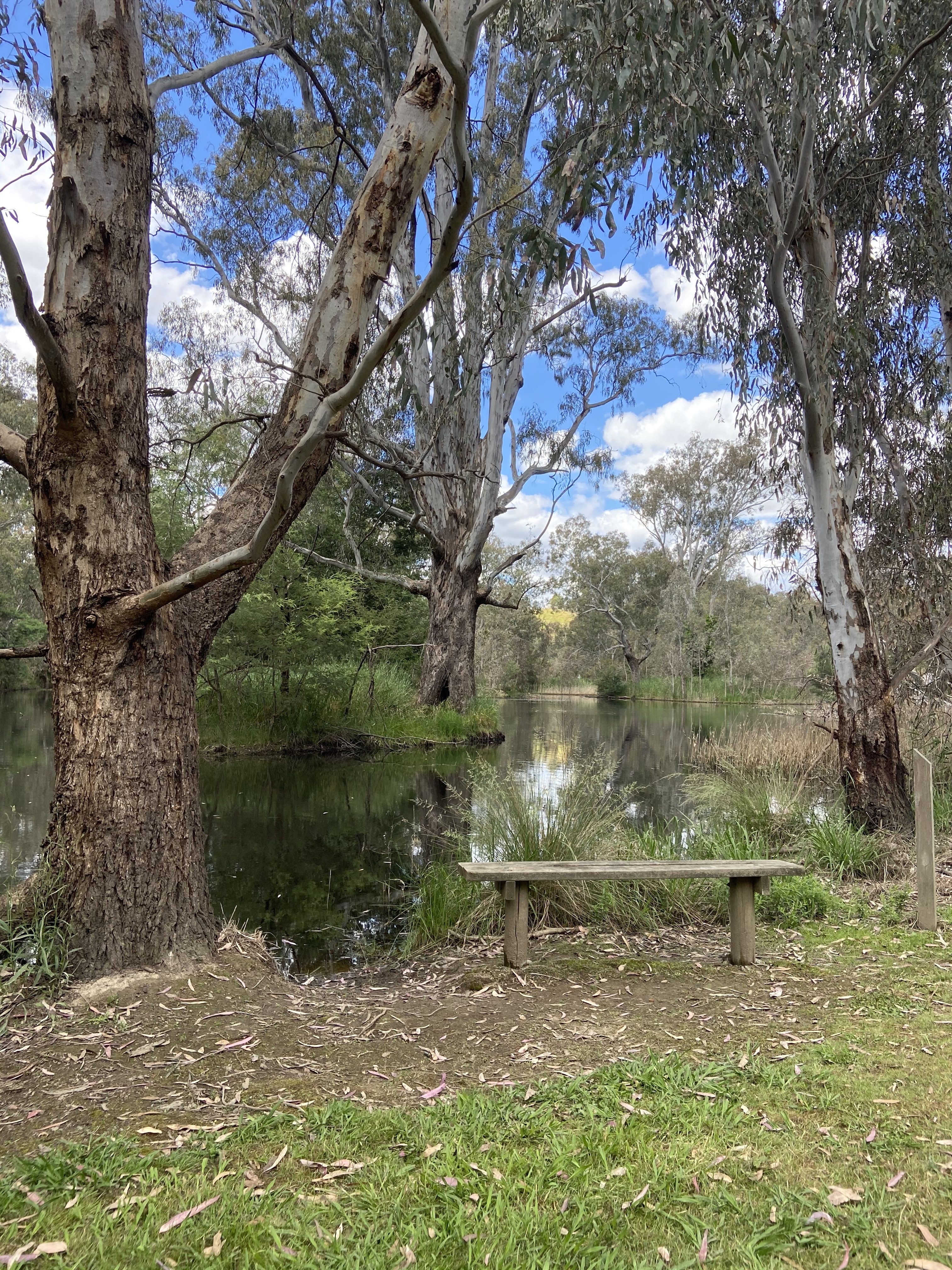 Just a short walk from High Street you can lose yourself in the peace and tranquillity of the natural bush and riverine floodplain wetlands.
Walk down the Franklin Track across the cable suspension bridge, being sure to watch for platypus or native water rats foraging for food along the river bed, and you begin to understand the treasure that Yea truly has.
Be sure to look up in the trees occasionally for koalas and take the ramp to the bridge where you will enter a cleared area popular for picnics, functions or just relaxing, that's one of the secrets - stop, look and listen. You'll be surprised at the native birds, plants and animals that you will discover.
Read the interpretive signs and unravel more secrets about the uniquely Australian aquatic mammals. Take care also to read the information about how the traditional owners of the land used and cared for the wetlands.
An evening walk, with the aid of a powerful torch, is an experience to be enjoyed by all. Bats, possums, sugar gliders can be observed if you walk quietly and carefully.