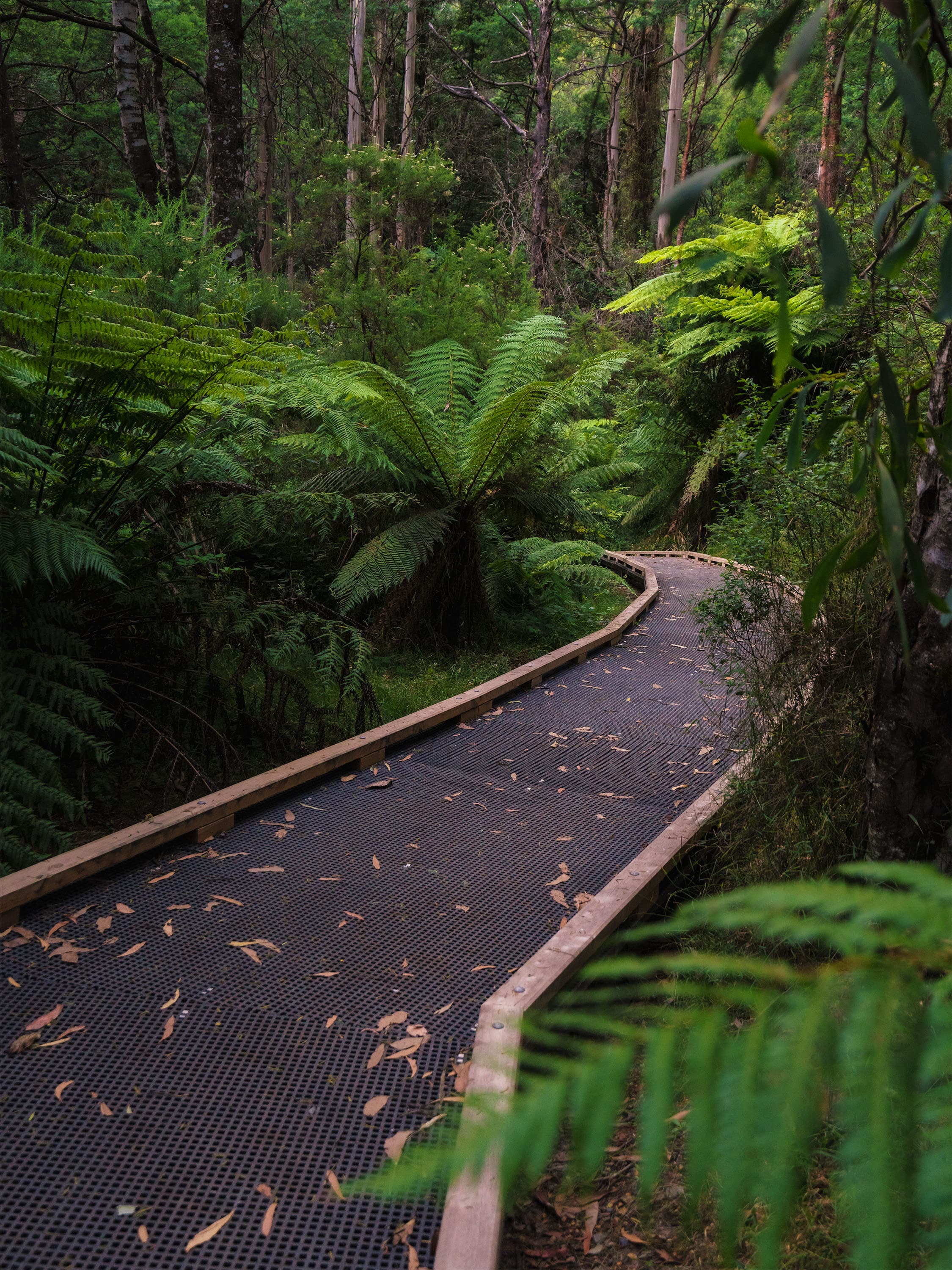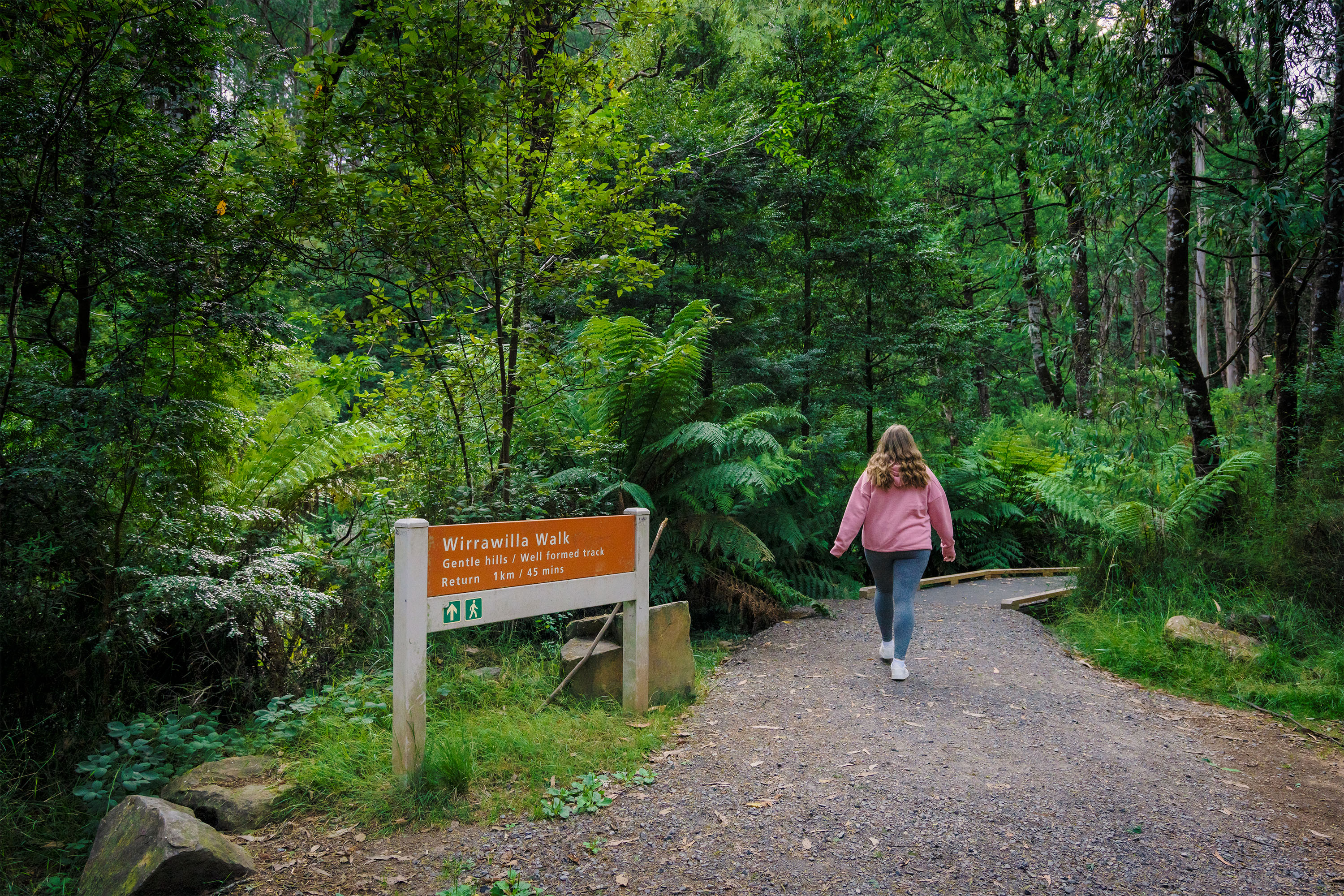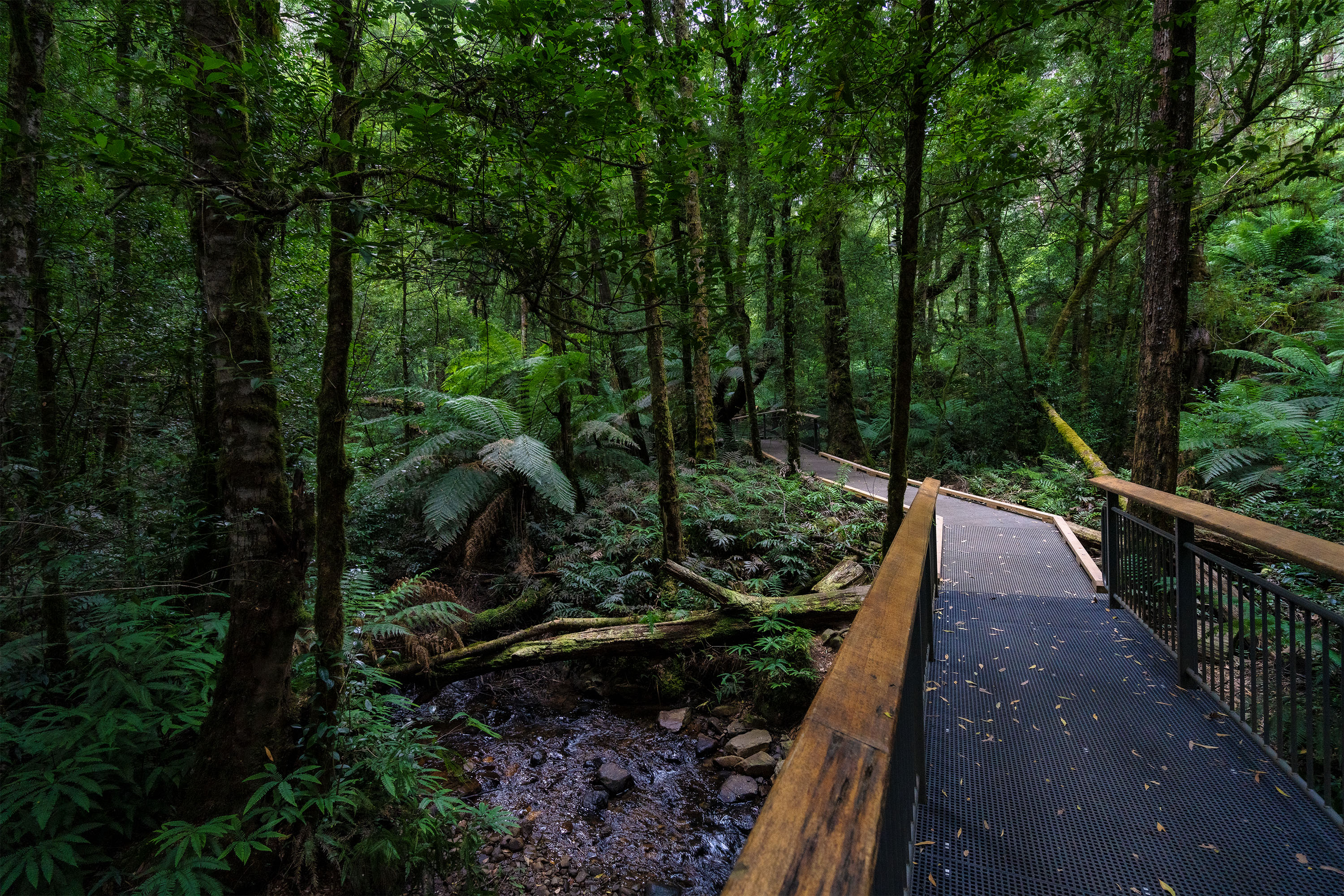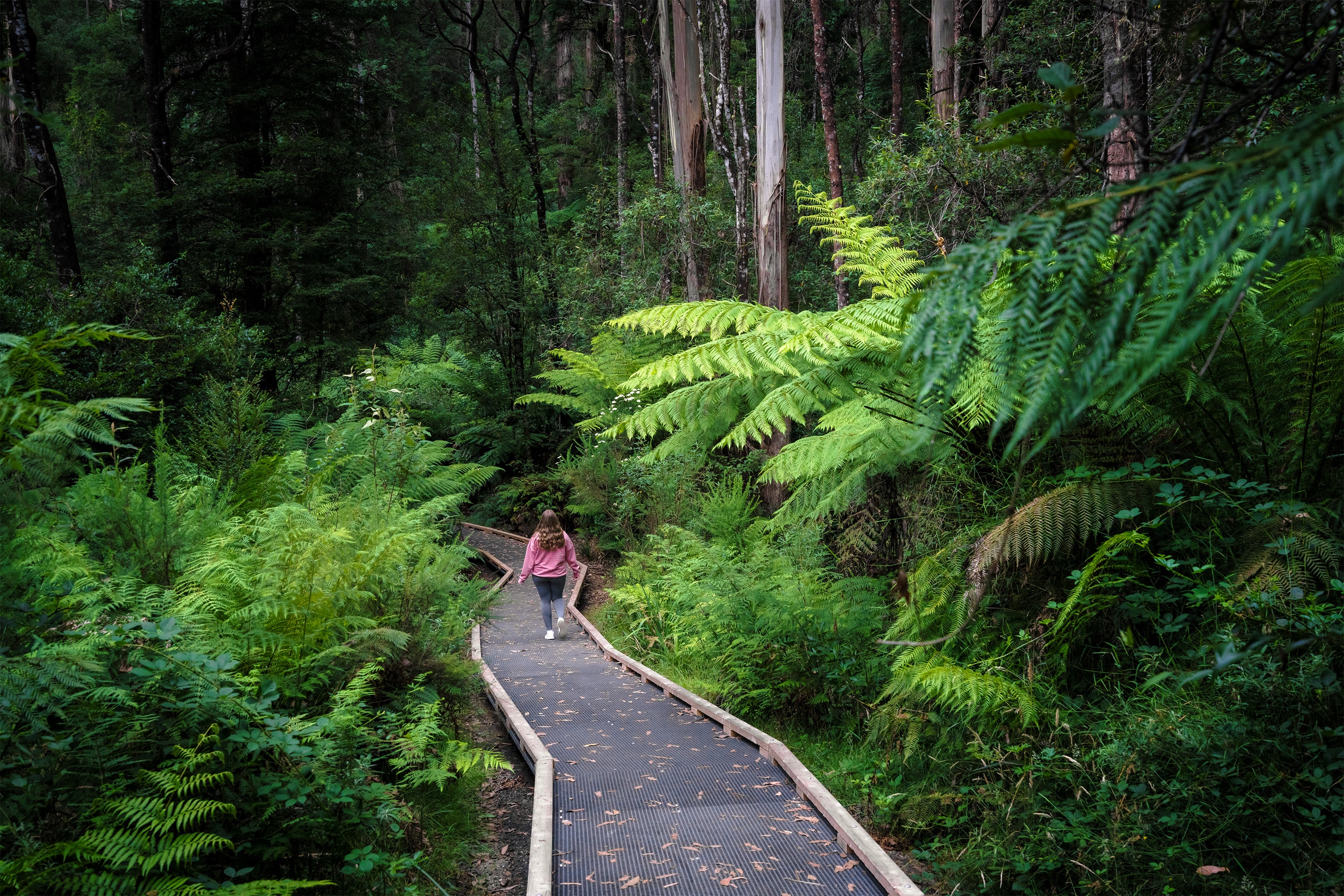 Rated number one by TripAdvisor, the Wirrawilla Rainforest Walk should definitely be on your bucket list. The boardwalk circuit takes in the sounds and scents of the rainforest. The environment is cool, damp and characterised by Myrtle Beech and Sassafras trees.
The walk is approximately 1 kilometre in length, so a great one for families with little ones in tow. It is a grade two walk suitable for prams, most ages and fitness levels and you can even bring along your dog - make sure to keep Rover on a leash though.
Trail starts from the Wirrawilla Carpark off Sylvia Creek Road in Toolangi.