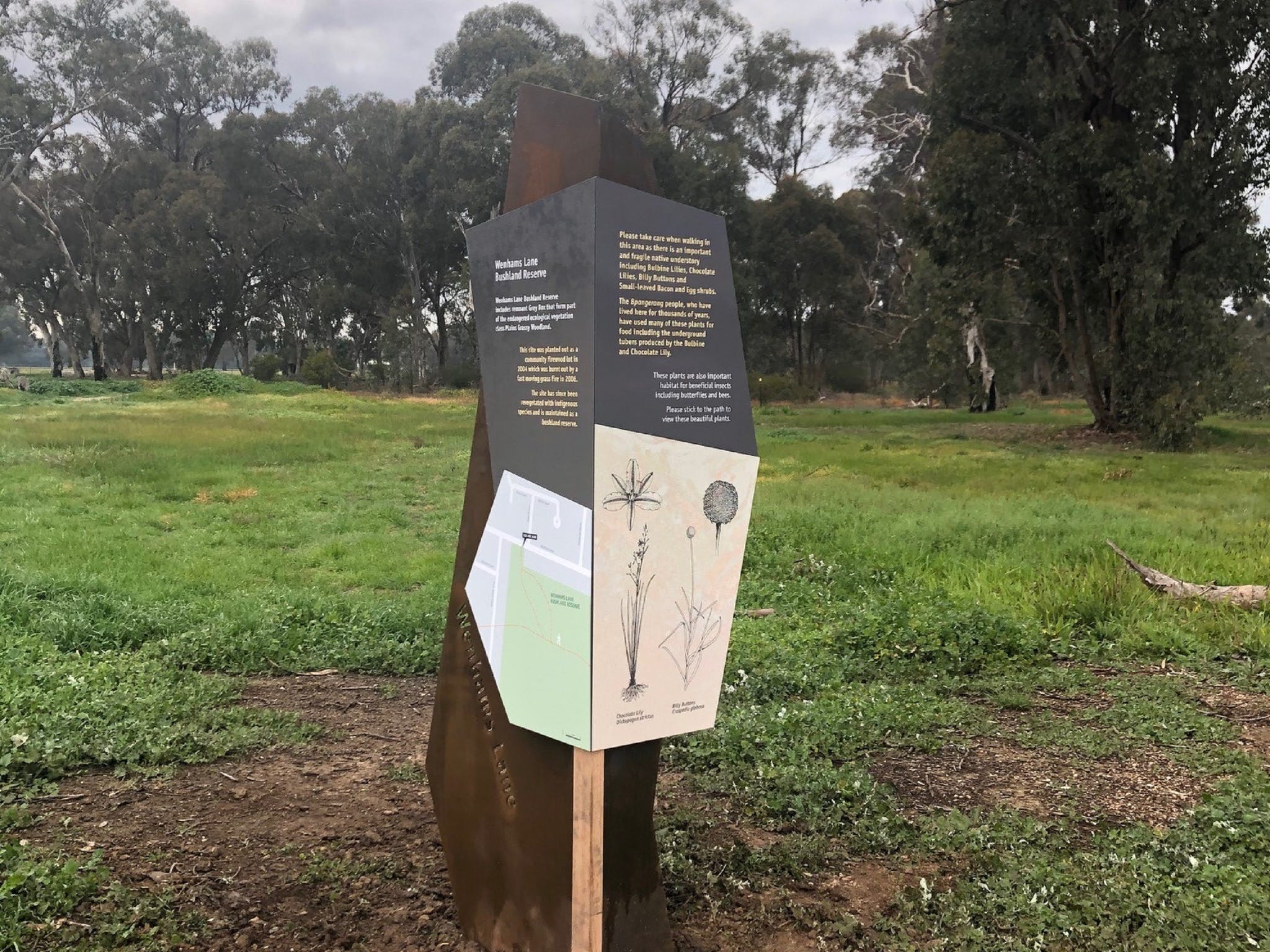 Wenhams Lane Bushland Reserve includes remnant Grey Box that form part of the endangered ecological vegetation class Plains Grassy Woodland.
Enter the reserve from Wenhams Lane near the playground.
This site was planted out as a community firewood lot in 2004 which was burnt out by a fast moving grass fire in 2006.
The site has since been revegetated with indigenous species and is maintained as a bushland reserve.
Please take care when walking in this area as there is an important and fragile native understory including Bulbine Lilies, Chocolate Lilies, Billy Buttons and Small-leaved Bacon and Egg shrubs.
The Bpangerang people used many of these plants for food including the underground tubers produced by the Bulbine and Chocolate Lily. These plants are also important habitat for beneficial insects including butterflies and bees.
Please stick to the path to view these beautiful plants. Head west on Wenhams Lane to link up with the One Mile Creek path.