Grade 1:
No bushwalking experience required. Flat even surface with no steps or steep sections. Suitable for wheelchair users who have someone to assist them. Walks no greater than 5km.
Grade 2:
No bushwalking experience required. The track is hardened or compacted surface and may have a gentle hill section or sections and occasional steps. Walks no greater than 10km.
Grade 3:
Suitable for most ages and fitness levels. Some bushwalking experience recommended. Tracks may have short steep hill sections a rough surface and many steps. Walks up to 20km.
Grade 4:
Bushwalking experience recommended. Tracks may be long, rough and very steep. Directional signage may be limited.
Grade 5:
Very experienced bushwalkers with specialised skills, including navigation and emergency first aid. Tracks are likely to be very rough, very steep and unmarked. Walks may be more than 20km.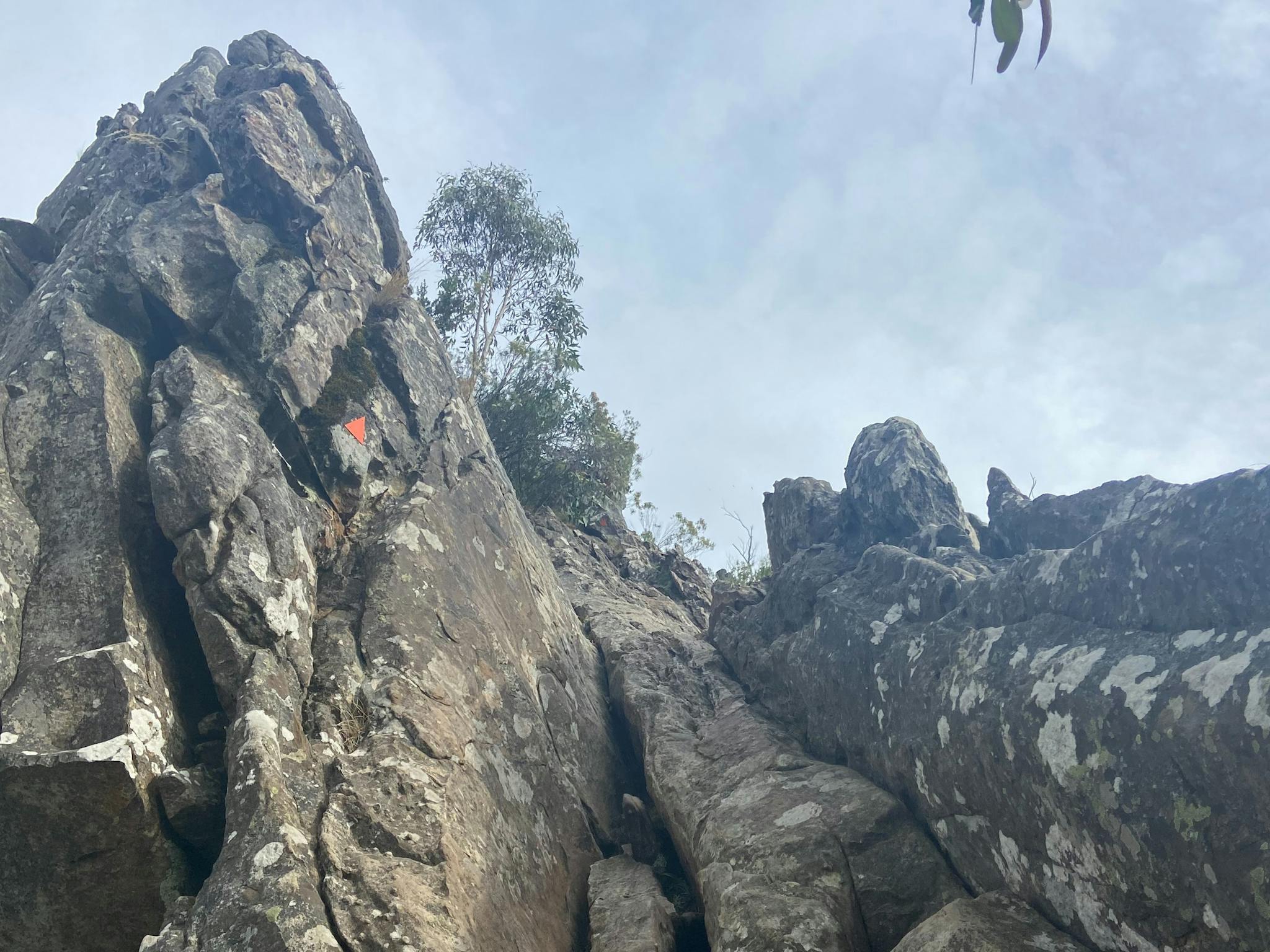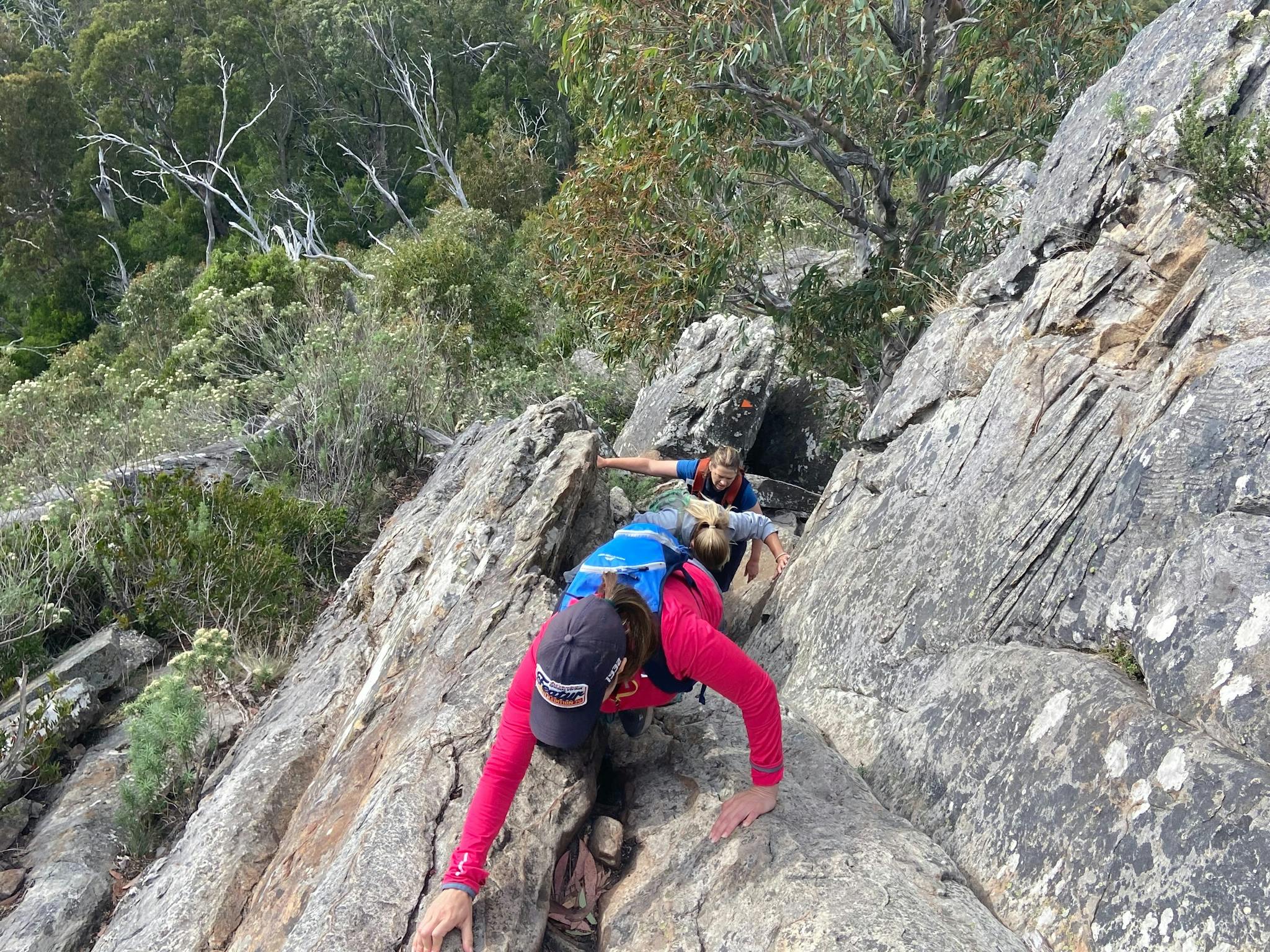 ---
This grade 5 hike is extremely difficult and is suitable for very experienced bushwalkers only.
It climbs 550m north from Sugarloaf Saddle Day Visitor Area to Sugarloaf Peak, the highest point on the range and is a challenging approach. The route involves short sections of free climbing, up near-vertical rock faces, which is not recommended for small children.
Avoid this track if you are uncomfortable in high open and exposed places and do not attempt in wet or windy conditions. Carrying backpacks is not recommended, as the track involves squeezing through the very narrow passage of Wells Cave and is recommended as an ascent route only. Descend via the steep rock face of the 650m Canyon Track.
...
- Click items below to explore similar things in the High County Explorer
---