Grade 1:
No bushwalking experience required. Flat even surface with no steps or steep sections. Suitable for wheelchair users who have someone to assist them. Walks no greater than 5km.
Grade 2:
No bushwalking experience required. The track is hardened or compacted surface and may have a gentle hill section or sections and occasional steps. Walks no greater than 10km.
Grade 3:
Suitable for most ages and fitness levels. Some bushwalking experience recommended. Tracks may have short steep hill sections a rough surface and many steps. Walks up to 20km.
Grade 4:
Bushwalking experience recommended. Tracks may be long, rough and very steep. Directional signage may be limited.
Grade 5:
Very experienced bushwalkers with specialised skills, including navigation and emergency first aid. Tracks are likely to be very rough, very steep and unmarked. Walks may be more than 20km.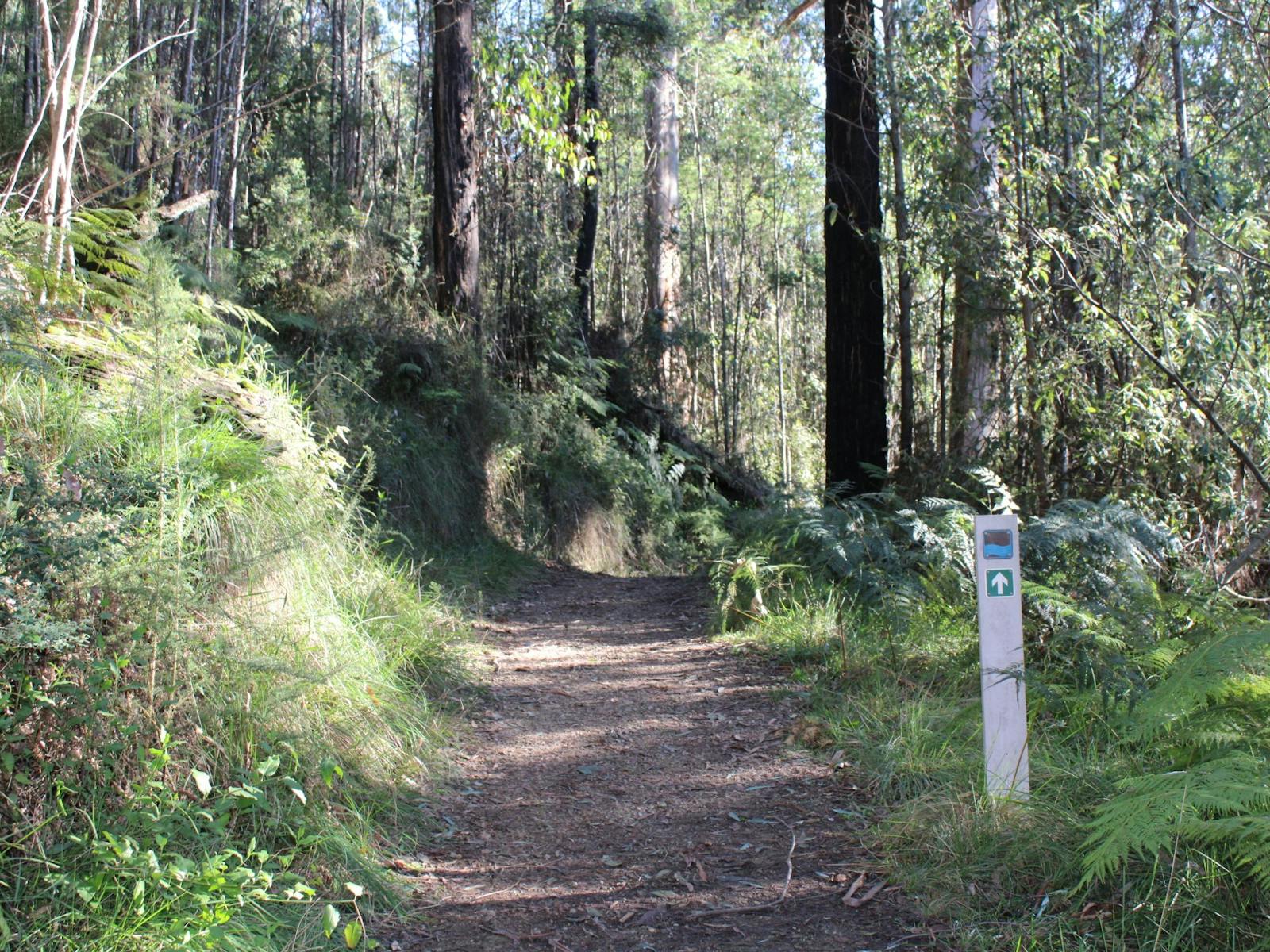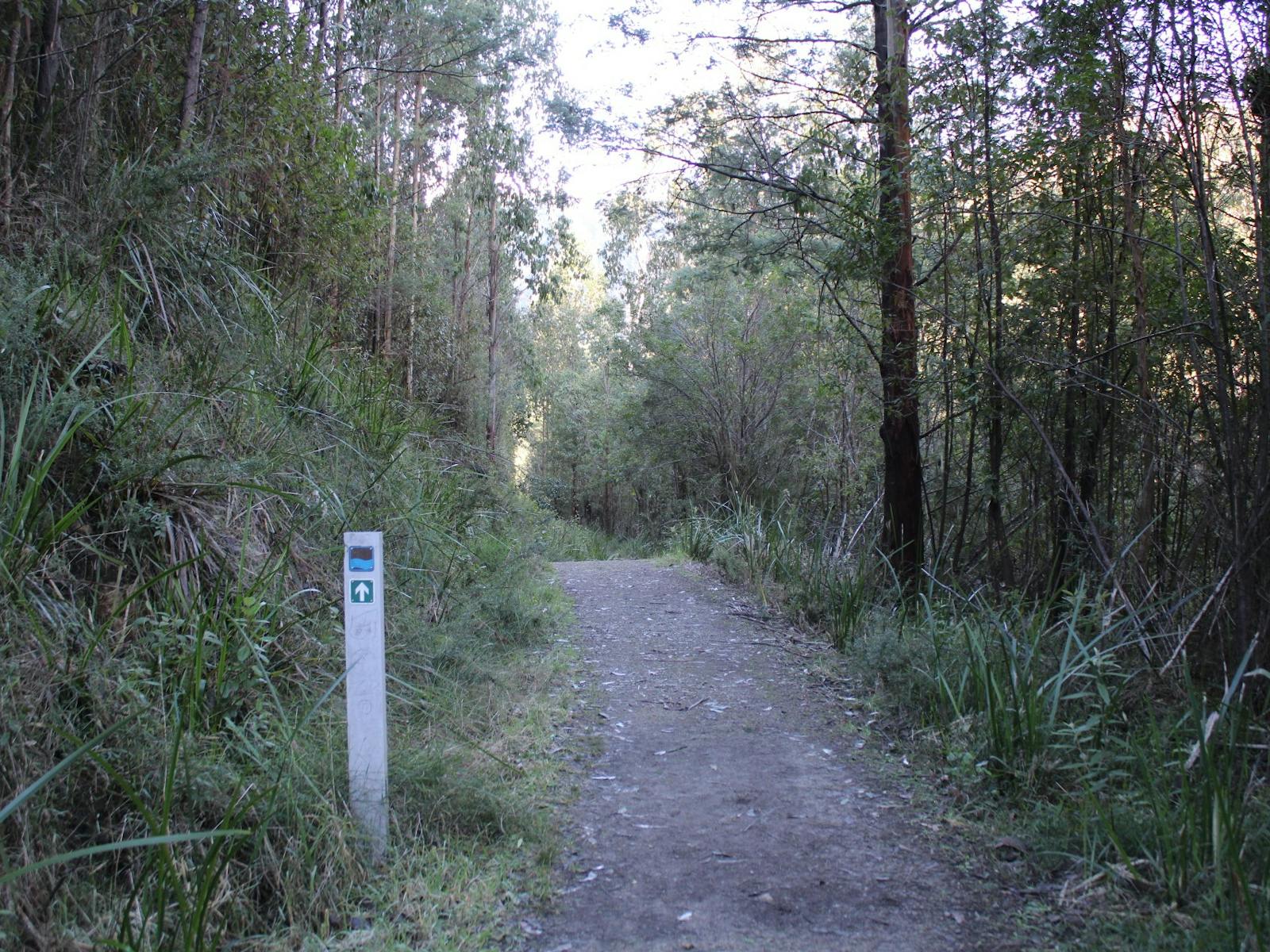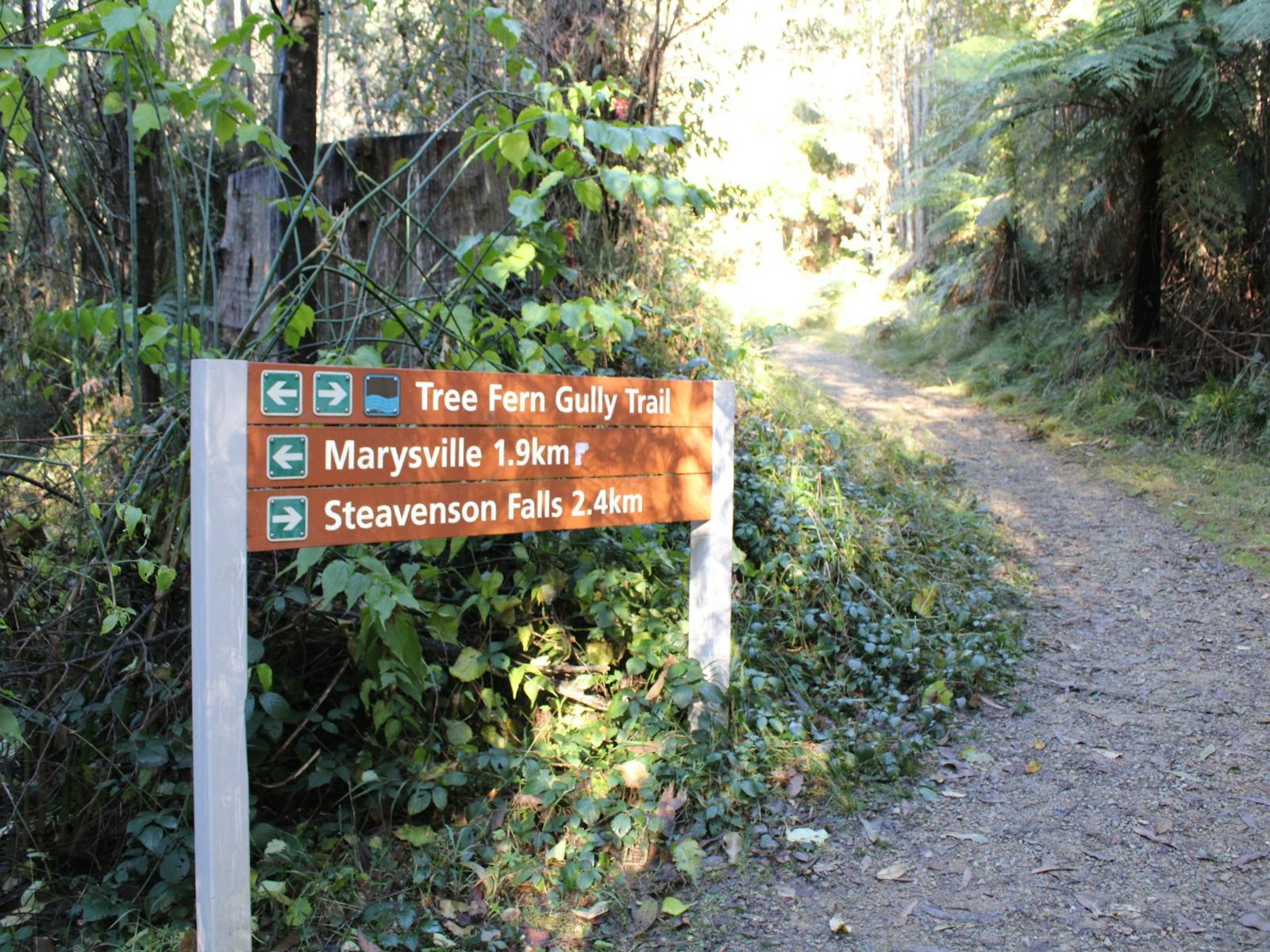 ---
Follow the Tree Fern Gully Trail from the town of Marysville to reach one of Victoria's tallest waterfalls, Steavenson Falls, and to enjoy a close-up view of forest regeneration.
The gravel formed track is 3.4 kilometres (1-1.5 hours) each way from Marysville to Steavenson Falls with gentle hills, crossing over Yellow Dog Road and following alongside the Steavenson River.
You can take your dog anywhere along the walk except the last section to the falls . If you don't want to go all the way up because you are walking the dog, turn right at Yellow Dog Road, and then follow the track across from Falls Rd which will take you back to town.
...
- Click items below to explore similar things in the High County Explorer
---