Grade 1:
No bushwalking experience required. Flat even surface with no steps or steep sections. Suitable for wheelchair users who have someone to assist them. Walks no greater than 5km.
Grade 2:
No bushwalking experience required. The track is hardened or compacted surface and may have a gentle hill section or sections and occasional steps. Walks no greater than 10km.
Grade 3:
Suitable for most ages and fitness levels. Some bushwalking experience recommended. Tracks may have short steep hill sections a rough surface and many steps. Walks up to 20km.
Grade 4:
Bushwalking experience recommended. Tracks may be long, rough and very steep. Directional signage may be limited.
Grade 5:
Very experienced bushwalkers with specialised skills, including navigation and emergency first aid. Tracks are likely to be very rough, very steep and unmarked. Walks may be more than 20km.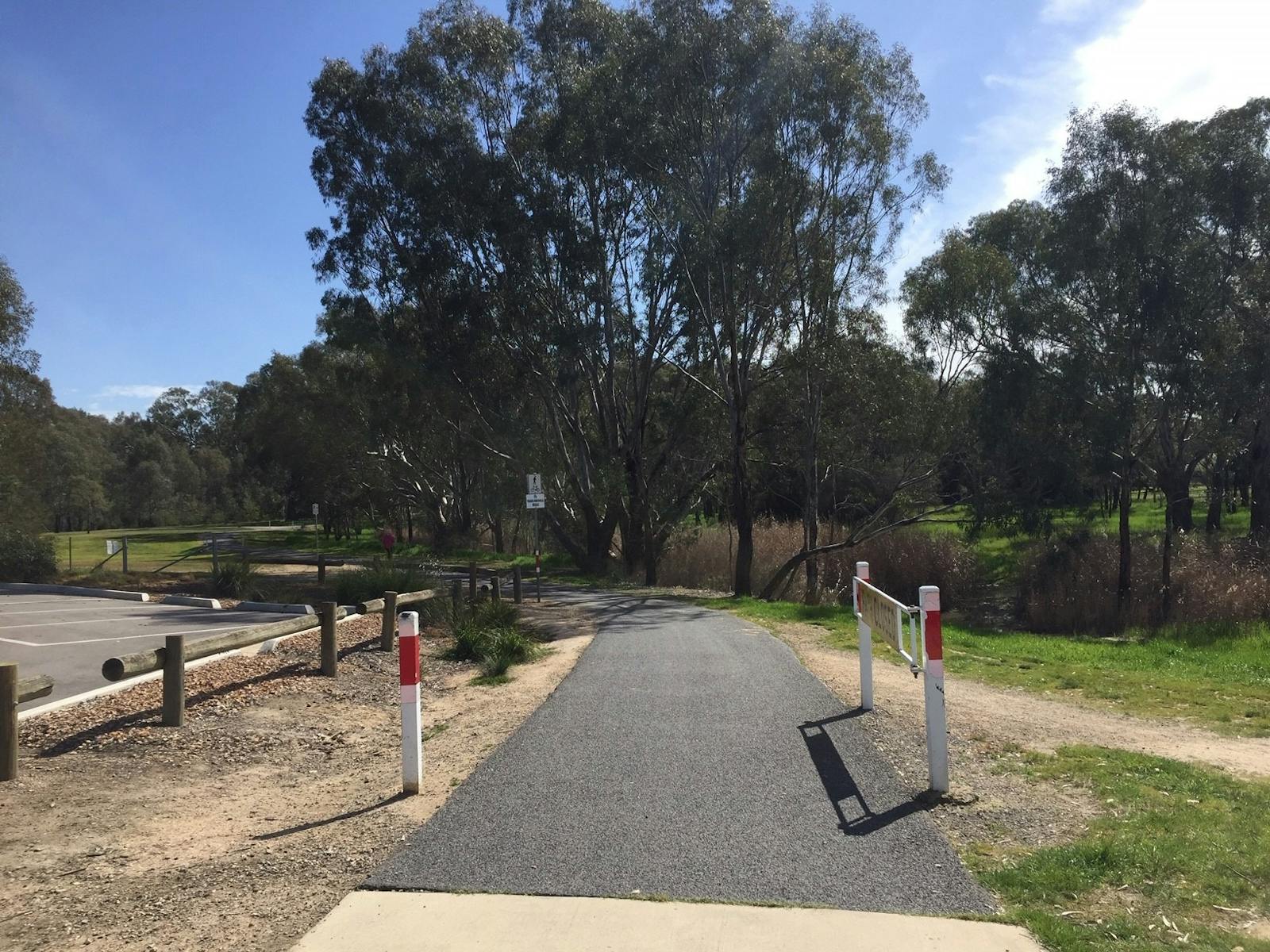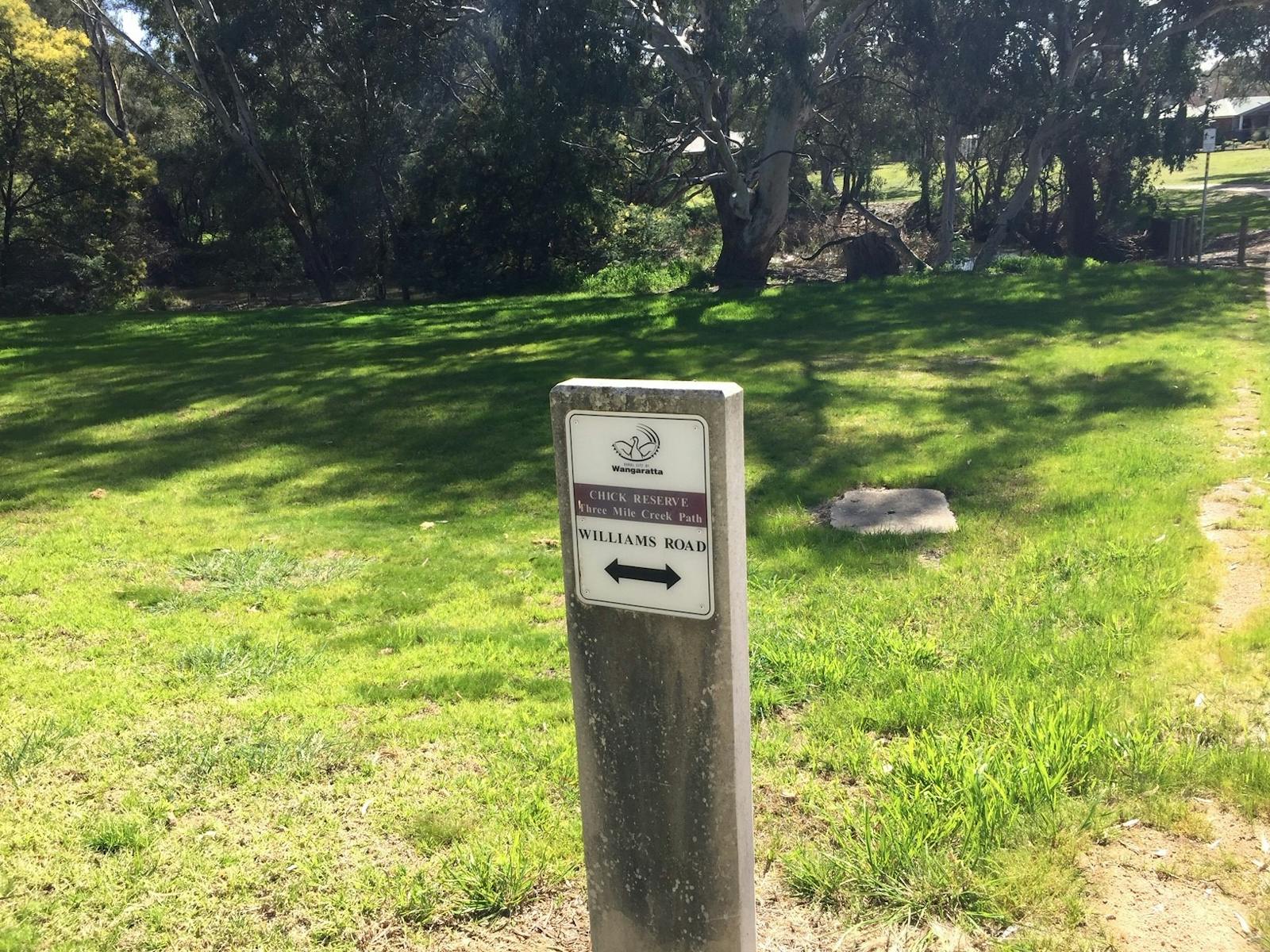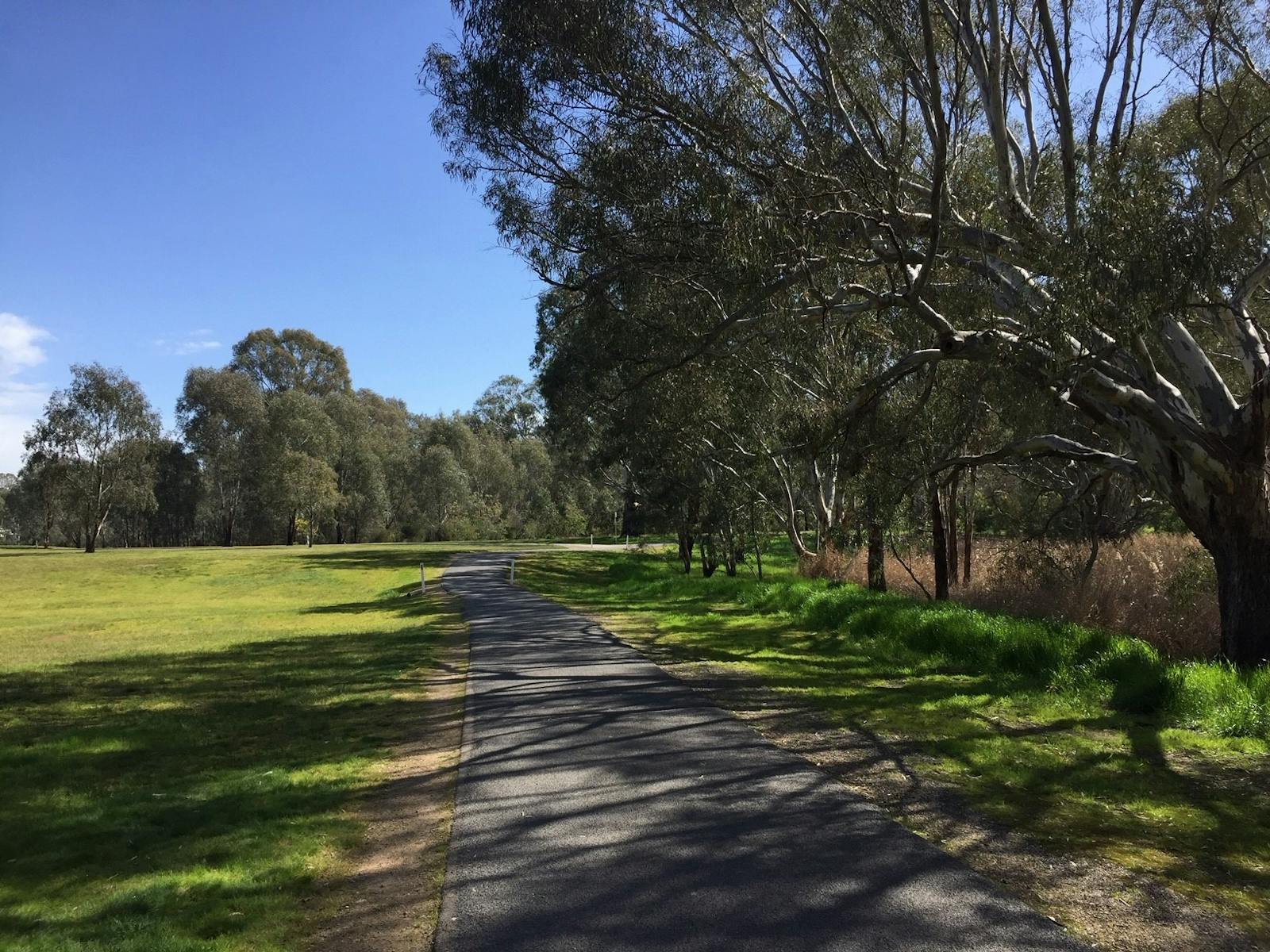 ---
The Rural City of Wangaratta has a network of shared walking and cycling paths throughout the city.
Three Mile Creek flows through the western part of Wangaratta.
The path is 1.7 kilometres long and links to schools, child and aged care, golf courses and the Waldara area.
Access the Three Mile Creek path via the One Mile Creek shared path or from the north end of Appin Street where the One Mile and Three Mile Creek tracks join.
Either head over the bridge to the western bank at Edwards Street (which links via College Street to North Beaches) where you can head further afield to discover the Warby Ovens National Park or follow the track to Williams Road.
The creek waters usually flow except in very dry summers. Nature reserves and revegetation work along the creek support many water and tree dwelling birds. Look out for frogs and reptiles and you may be lucky enough to spot a platypus.
...
- Click items below to explore similar things in the High County Explorer
---