Grade 1:
No bushwalking experience required. Flat even surface with no steps or steep sections. Suitable for wheelchair users who have someone to assist them. Walks no greater than 5km.
Grade 2:
No bushwalking experience required. The track is hardened or compacted surface and may have a gentle hill section or sections and occasional steps. Walks no greater than 10km.
Grade 3:
Suitable for most ages and fitness levels. Some bushwalking experience recommended. Tracks may have short steep hill sections a rough surface and many steps. Walks up to 20km.
Grade 4:
Bushwalking experience recommended. Tracks may be long, rough and very steep. Directional signage may be limited.
Grade 5:
Very experienced bushwalkers with specialised skills, including navigation and emergency first aid. Tracks are likely to be very rough, very steep and unmarked. Walks may be more than 20km.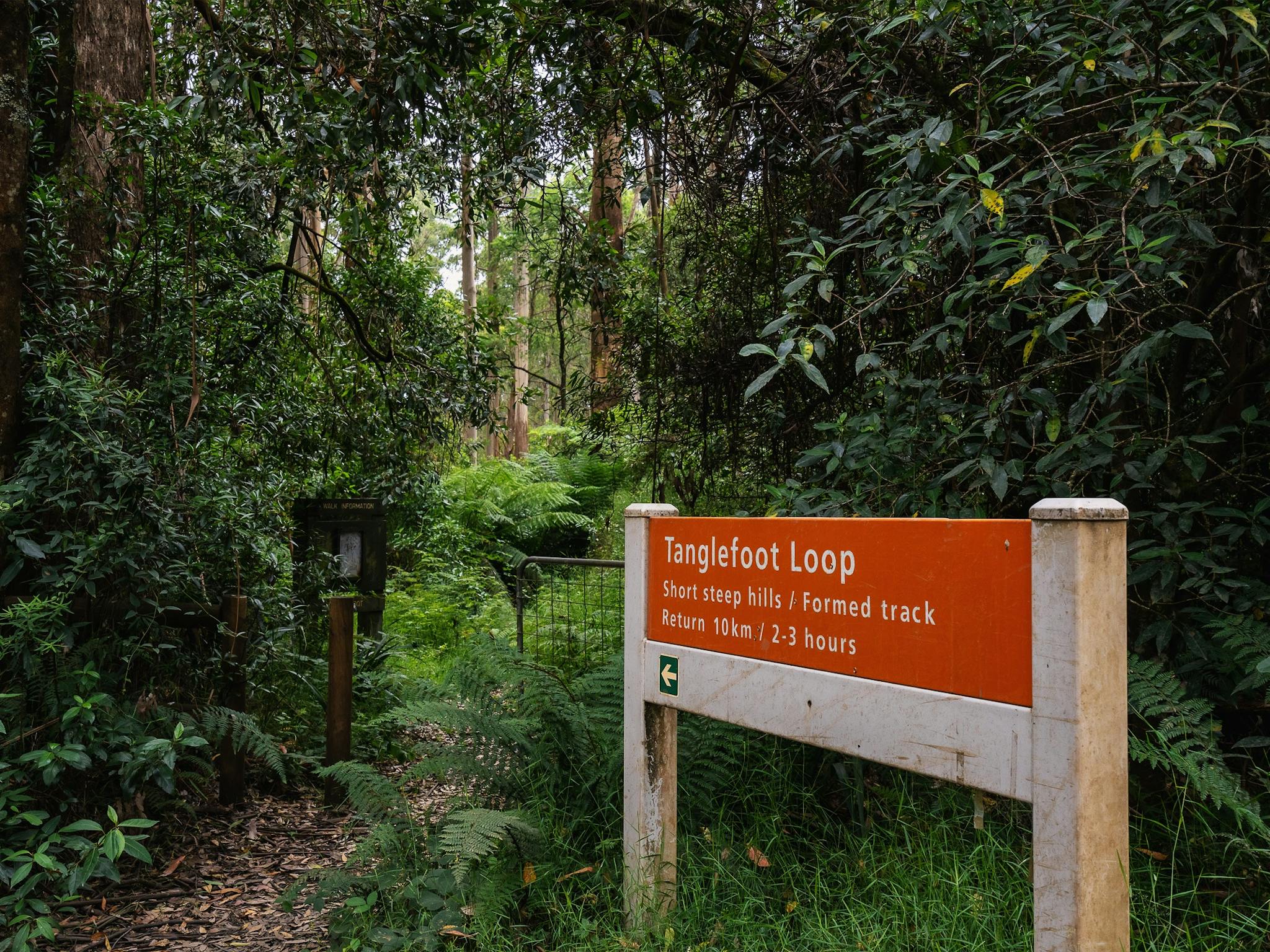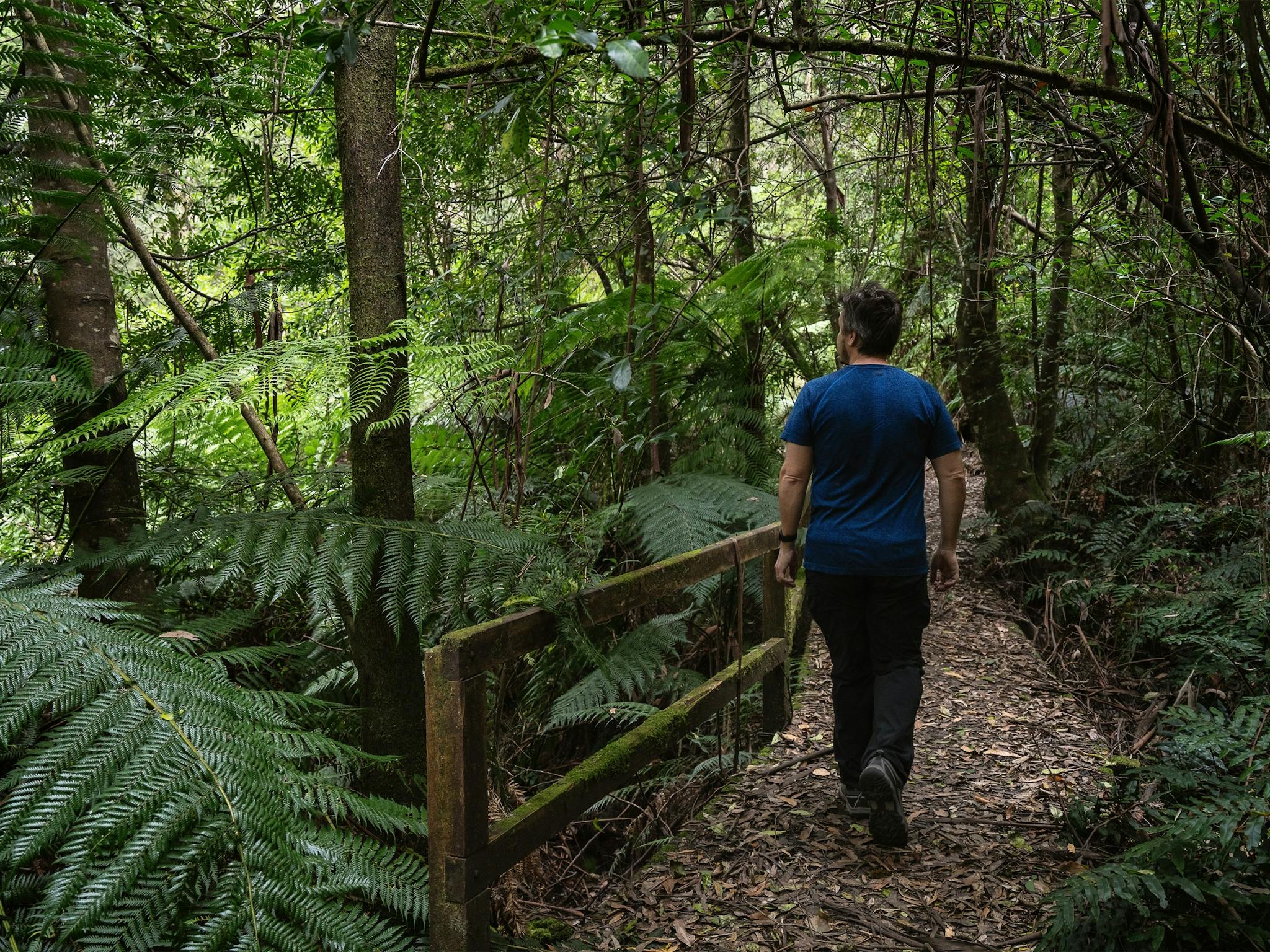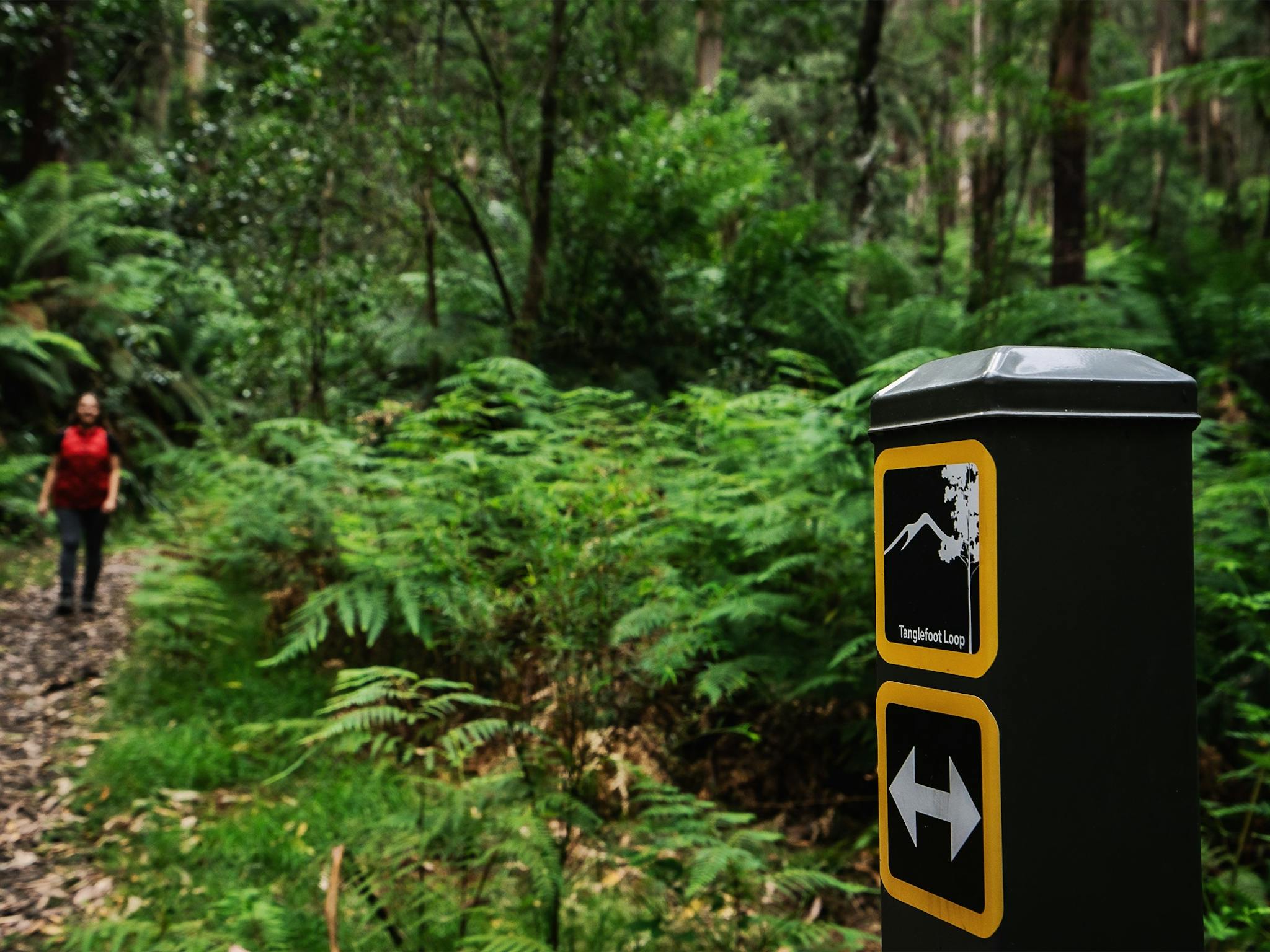 ---
The Tanglefoot Loop is one of a few walking trails located in the Toolangi State Forest that cater to various skill and fitness levels.
These include Tanglefoot Loop, Myrtle Gully Circuit, Wirrawilla Walk and Kalatha Giant Tree Walk.
The Tanglefoot Loop is an approximately 10 kilometres loop hike which will take about two to three hours to complete. The hiking trail is lush with ferns, tall eucalypts and other greenery and has some short steep hills and obstacles over the path. Keep in mind some areas of the ground will be muddy with some streams flowing down the trails in wetter months so good hiking shoes is recommended for this one.
The trail starts from the Wirrawilla Rainforest Carpark, although it can be accessed from the Monda Carpark off Monda Road as well.
...
- Click items below to explore similar things in the High County Explorer
---