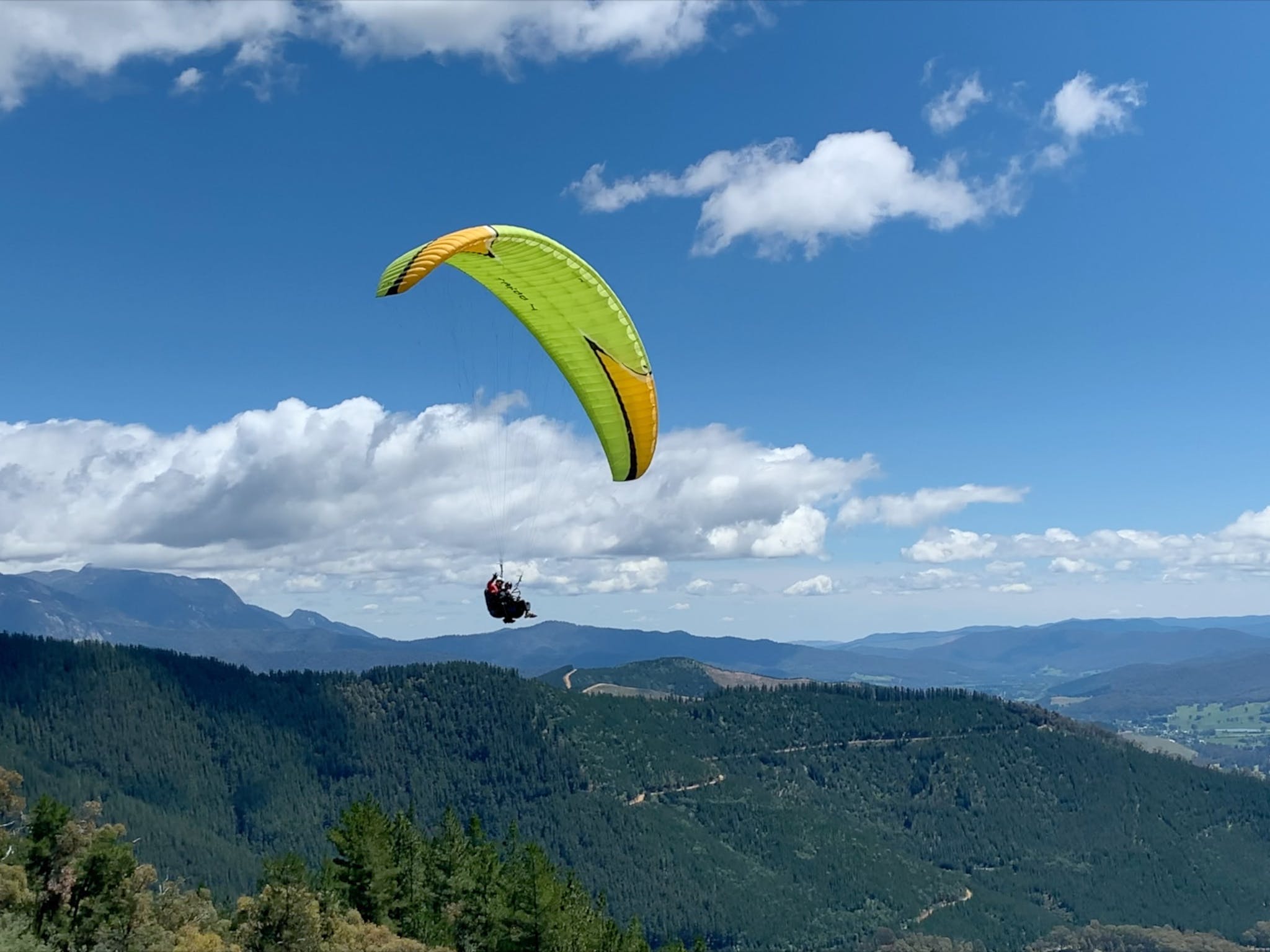 Enjoy the thrill of Tandem Paragliding amongst the breathtaking scenery of the Alpine High Country. Flights are conducted from a Mountain, not the small hills used by the tandem operators near Melbourne.
Tandem Paraglide with Active Flights professional SAFA qualified tandem pilots, they will be waiting for you, just a short five minute drive from the centre of Bright.
Your adventure starts with a scenic drive to the top of Mystic Mountain, 500 metres above the spectators waiting in the landing area. Once at the top you will be briefed by your pilot and ready to fly.
Enjoy the views while your pilot sets up the paraglider and straps you in for the most breathtaking experience you will ever encounter.
A gentle gust up the face of the hill, a few steps forward and suddenly you are soaring like an eagle.
Feel secure. Fly with the best.
ID: 5e3b8eaa492236905ebf2dcd-5e3bc36b018484bc5e11ffcd