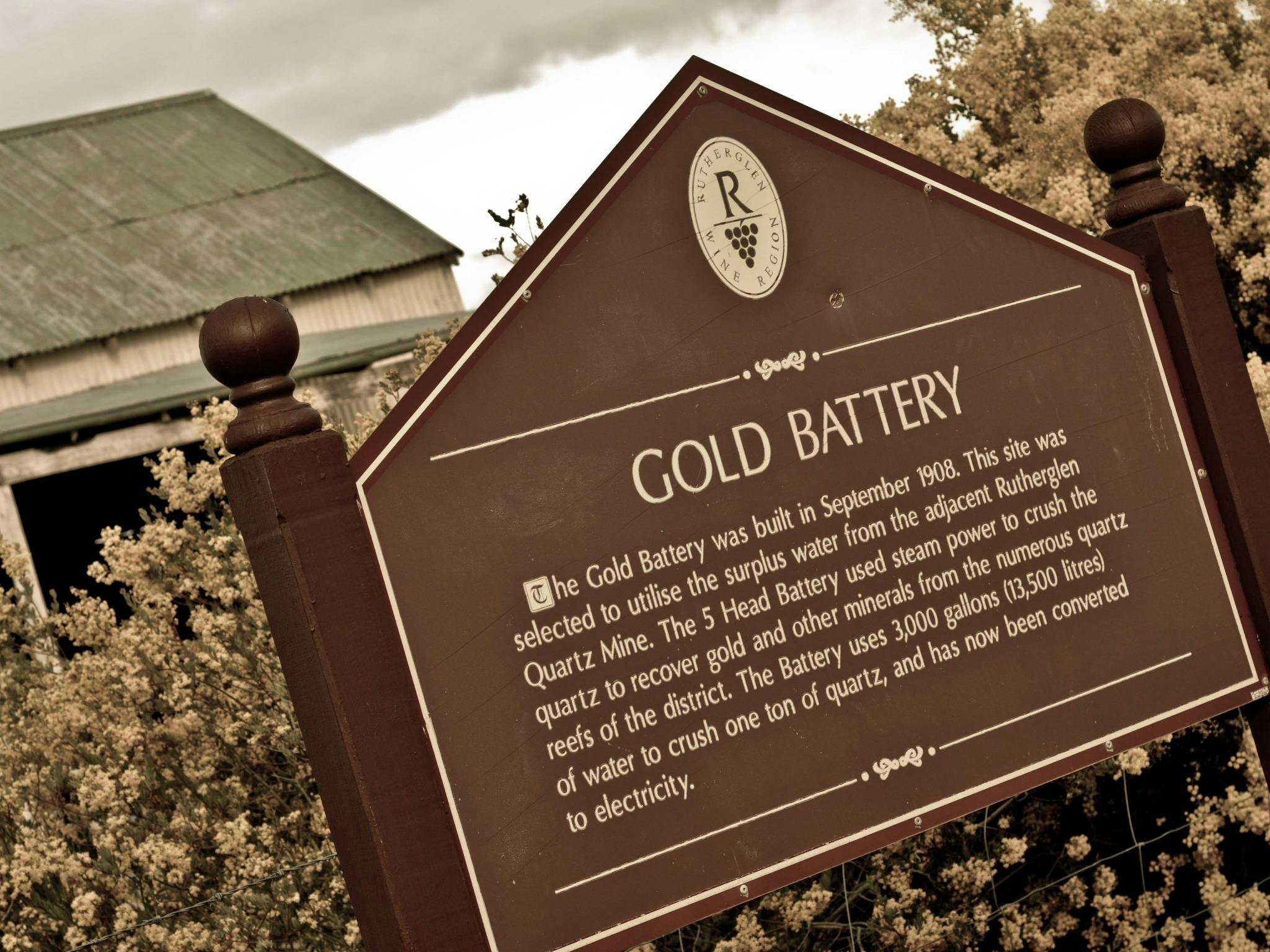 Thursday:
09:00 - 17:00
Friday:
09:00 - 17:00
Saturday:
09:00 - 17:00
Sunday:
09:00 - 17:00
Monday:
09:00 - 17:00
Tuesday:
09:00 - 17:00
---
---
The Rutherglen Gold Battery is located on the northern fringe of the township, an easy walk from the centre of town.
Its purpose was to crush quartz from nearby quartz reefs and extract gold from within.
The first Government Battery erected for this purpose was in 1899 and was located on the Gooramadda Road. lt was a three head battery which was started on the 28th September, 1899. lt was later increased to a six-head battery in 1905. During a five-year period it crushed 110 tons of quartz and produced 628 ounces of gold.
This site was close to the Rutherglen quartz mine and surplus water from the mine was used by the battery. The Battery requires 3,000 gallons of water to crush 10 tons of quartz.
The battery was erected in 1908 and consists of a five-head battery, Wilfrey table, Bergin pan, portable steam engine and shed. Total weight 27 tons.
The battery underwent restoration works in 2011/12. Collect an access code from the Rutherglen Wine Experience and Visitor Information Centre to enter the battery and view informative storyboards and video demonstrations.
...