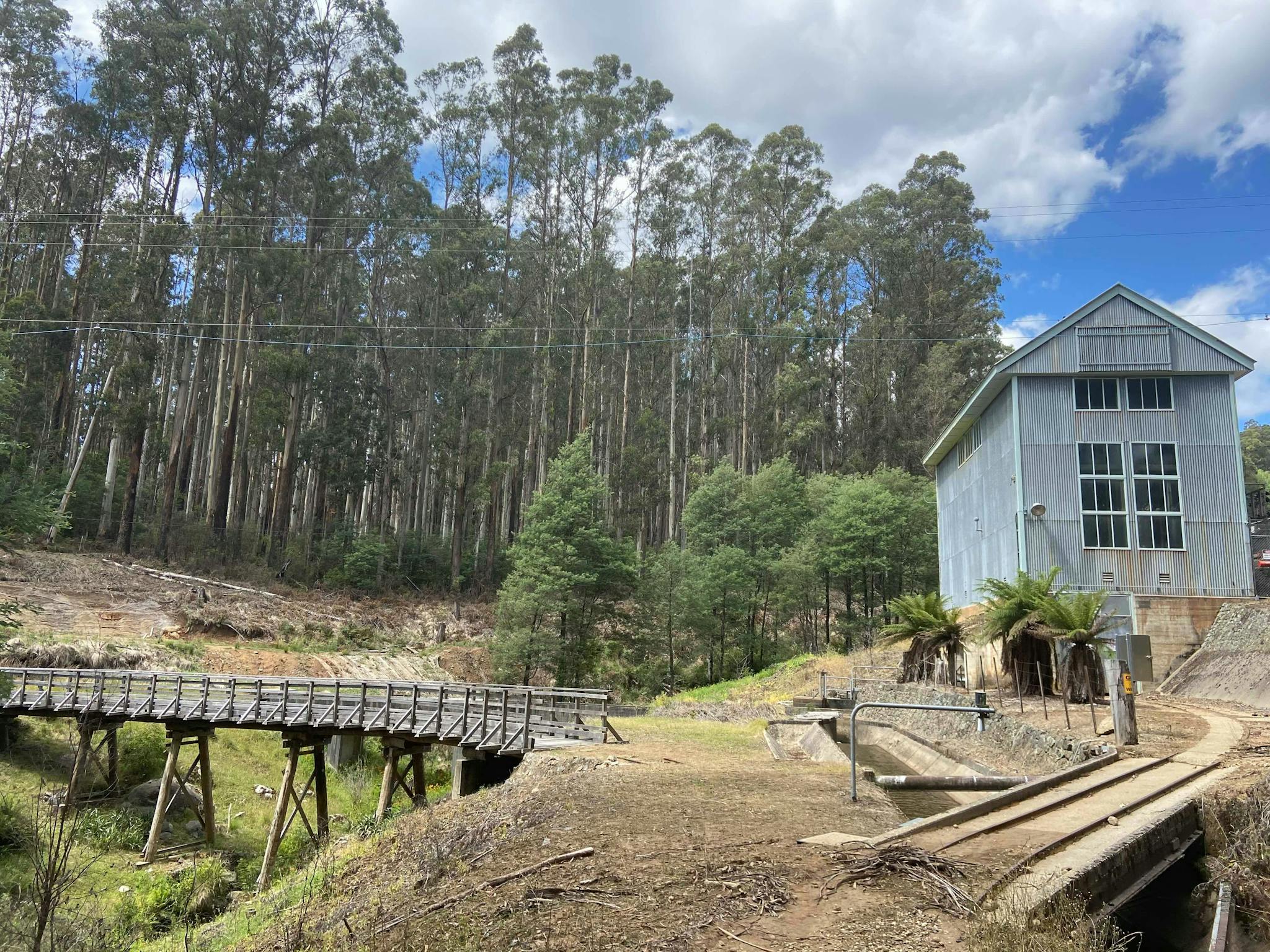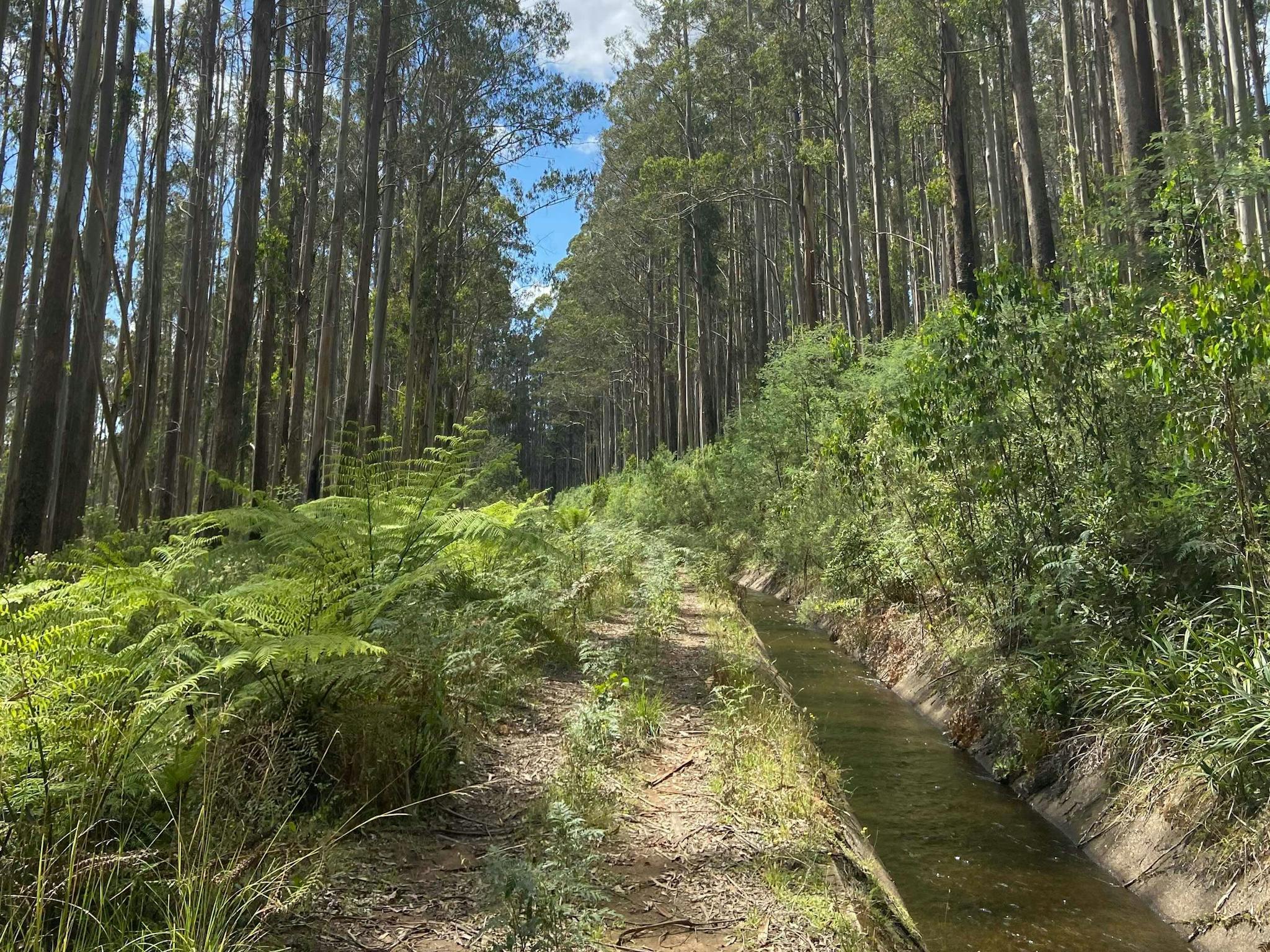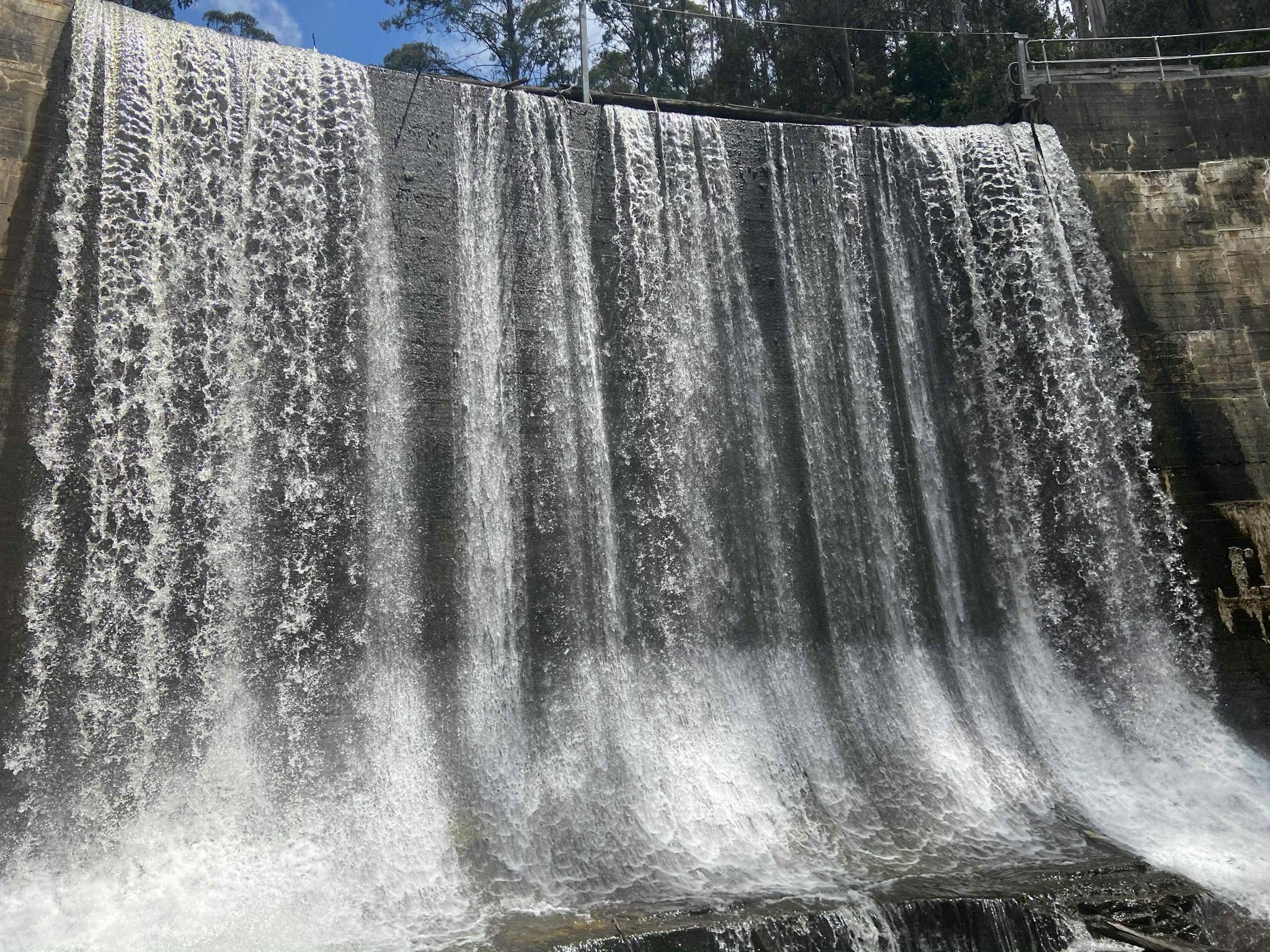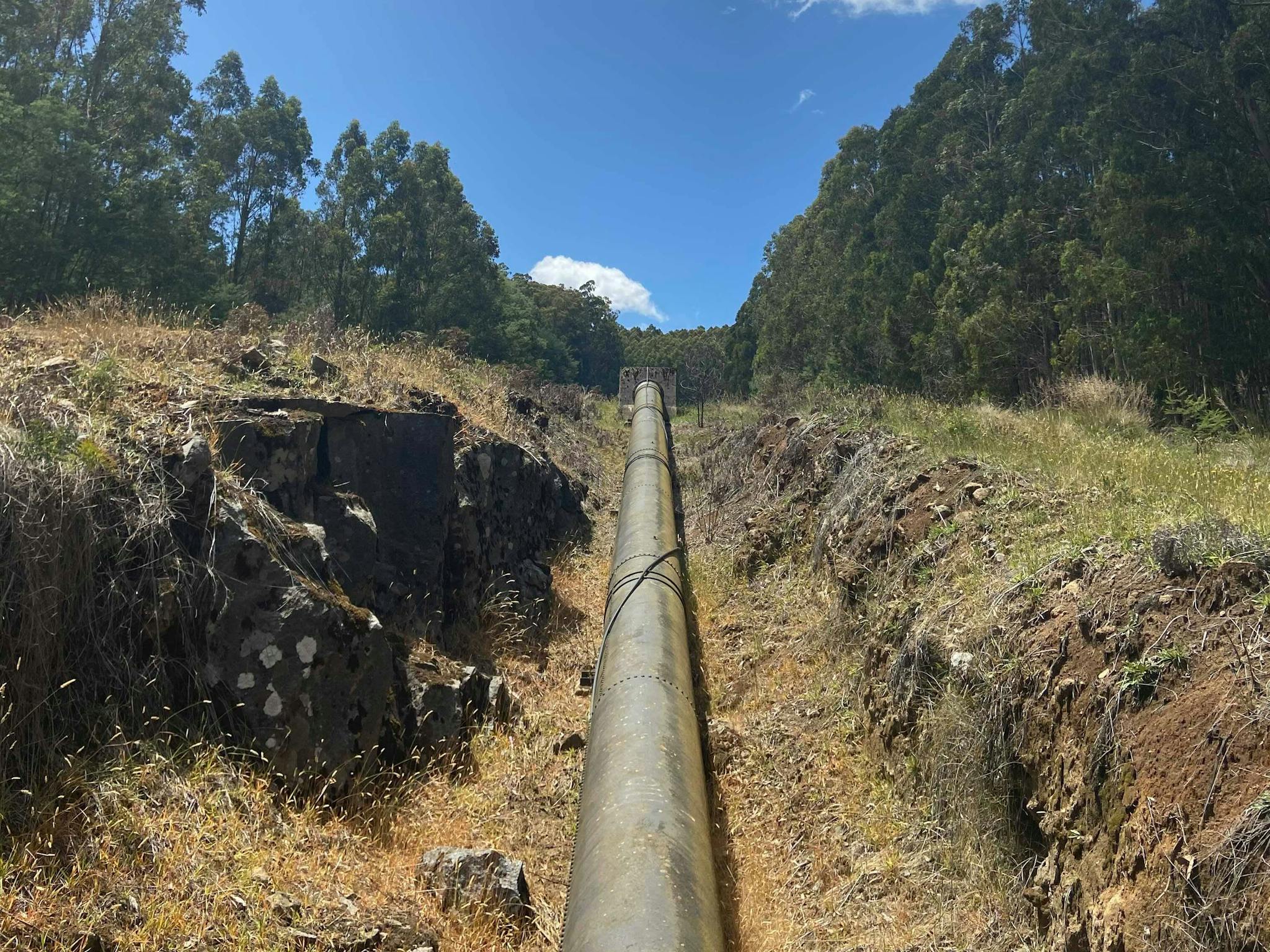 ---
The Rubicon Aqueducts hike is a pretty seven kilometre return walk to the Rubicon Dam from the Royston Power Station, that winds it's way through attractive tall forest on a flat route, passing a couple of charming bridges.
Beech Creek trestle bridge was damaged in the 2009 fire and has since been rebuilt. The Lubra Creek Trestle has a rotten deck with gaps of a couple of metres that are undecked, so descend a side track to the creek to get across the valley. At the end of the tramline take in the character of the damp gorge and it's small dam.
The steep stairway to the top of the dam wall has a locked gate that has been installed by AGL Energy for safety reasons. If you walk back a hundred metres or so from the dam wall you should be able to locate a rough trail that leads to the lake for views near the dam wall. Take a break here and then return back down to the Royston Power station.
Park your car at the Trailhead at the junction of Rubicon River Road and Royston Road for access to this beautiful area.
...
- Click items below to explore similar things in the High County Explorer
---