Grade 1:
No bushwalking experience required. Flat even surface with no steps or steep sections. Suitable for wheelchair users who have someone to assist them. Walks no greater than 5km.
Grade 2:
No bushwalking experience required. The track is hardened or compacted surface and may have a gentle hill section or sections and occasional steps. Walks no greater than 10km.
Grade 3:
Suitable for most ages and fitness levels. Some bushwalking experience recommended. Tracks may have short steep hill sections a rough surface and many steps. Walks up to 20km.
Grade 4:
Bushwalking experience recommended. Tracks may be long, rough and very steep. Directional signage may be limited.
Grade 5:
Very experienced bushwalkers with specialised skills, including navigation and emergency first aid. Tracks are likely to be very rough, very steep and unmarked. Walks may be more than 20km.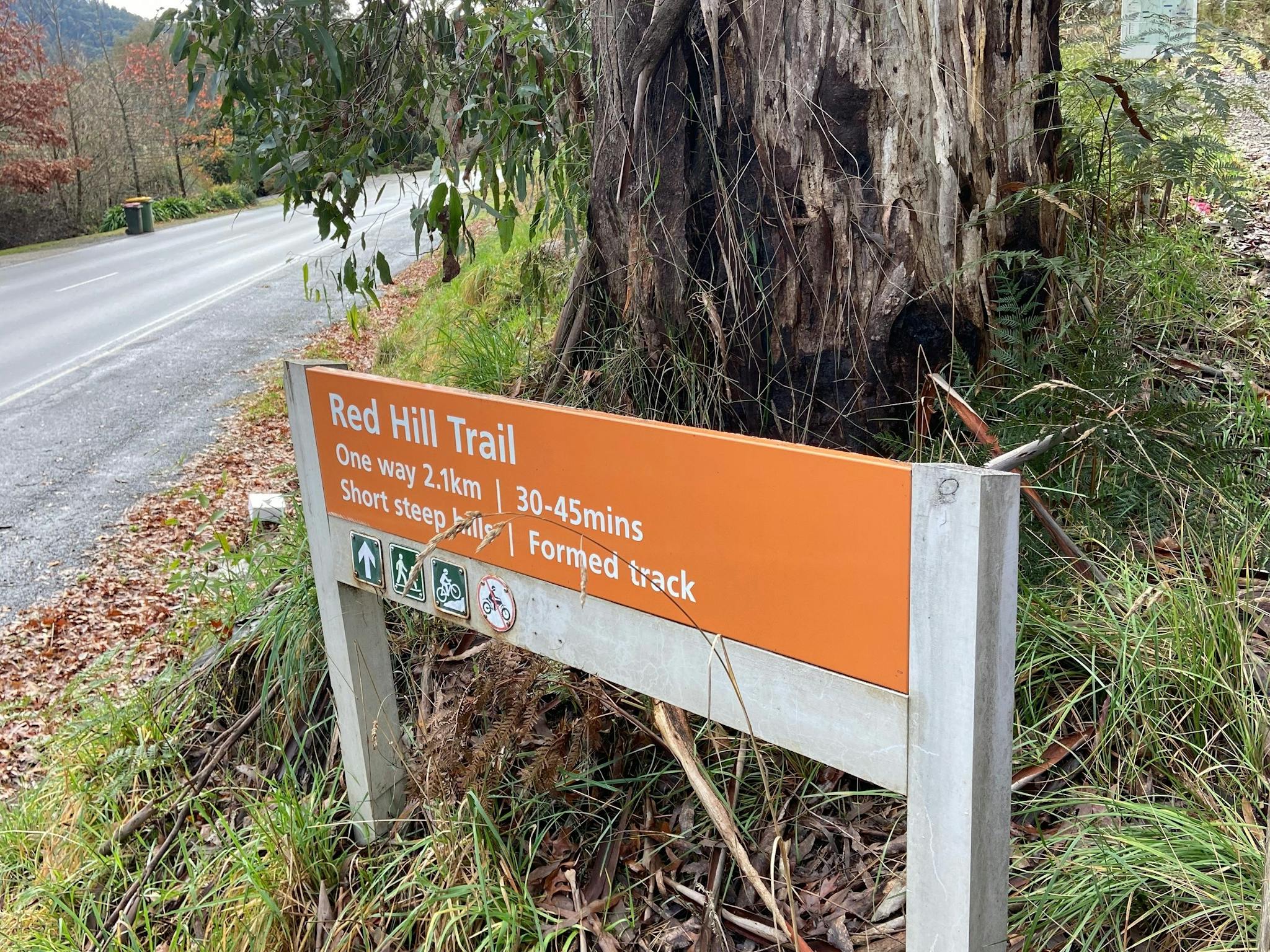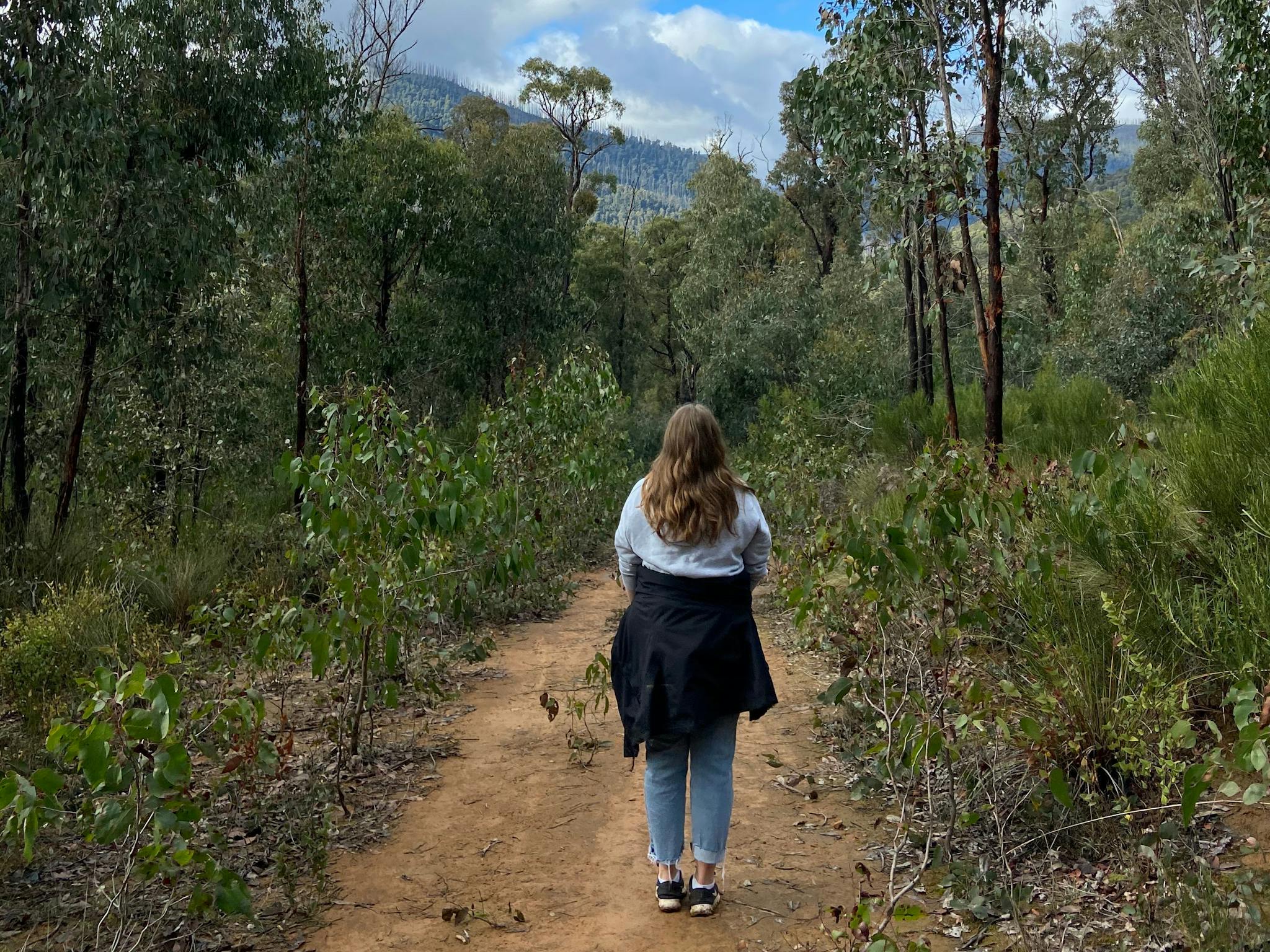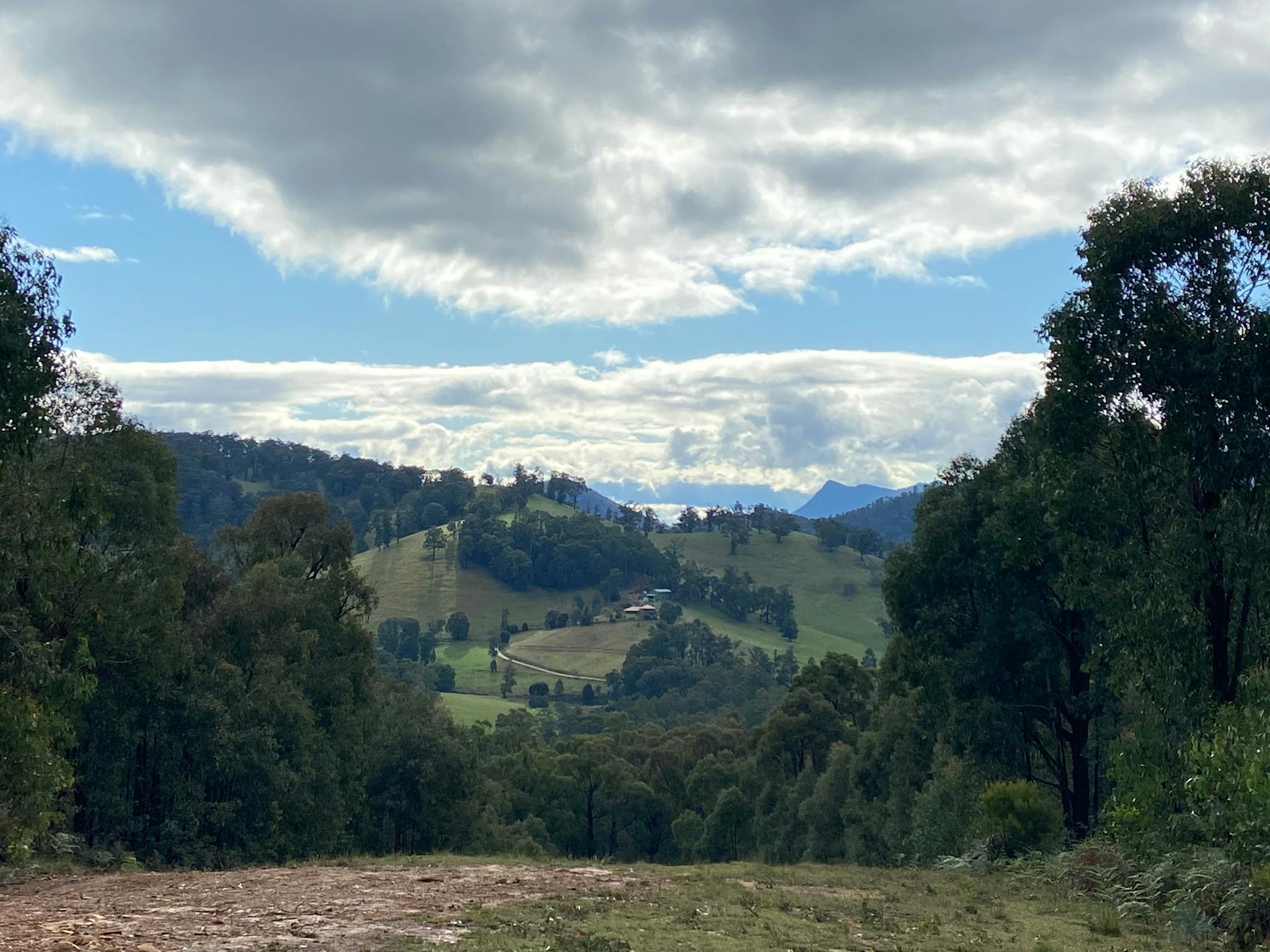 ---
The Red Hill Trail is located within the foothills of the Marysville State Forest.
Its name is what it suggests, consisting of a gradual incline on a red clay path. The path from Buxton-Marysville Road is a one-way 2.1-kilometre walk taking approximately 30-40 minutes until you meet its intersection with the Michaeldene Trail.
Jump onto the Michaeldene Trail and follow it past the trestle bridge to the Taggerty River Lookout and then follow the circuit to the trestle bridge again and back the way you came. For a longer walk, you can follow the Michaeldene trail back to the car park at Lady Talbot Drive and then follow Kerami Crescent to return to Marysville Caravan Park.
...
- Click items below to explore similar things in the High County Explorer
---