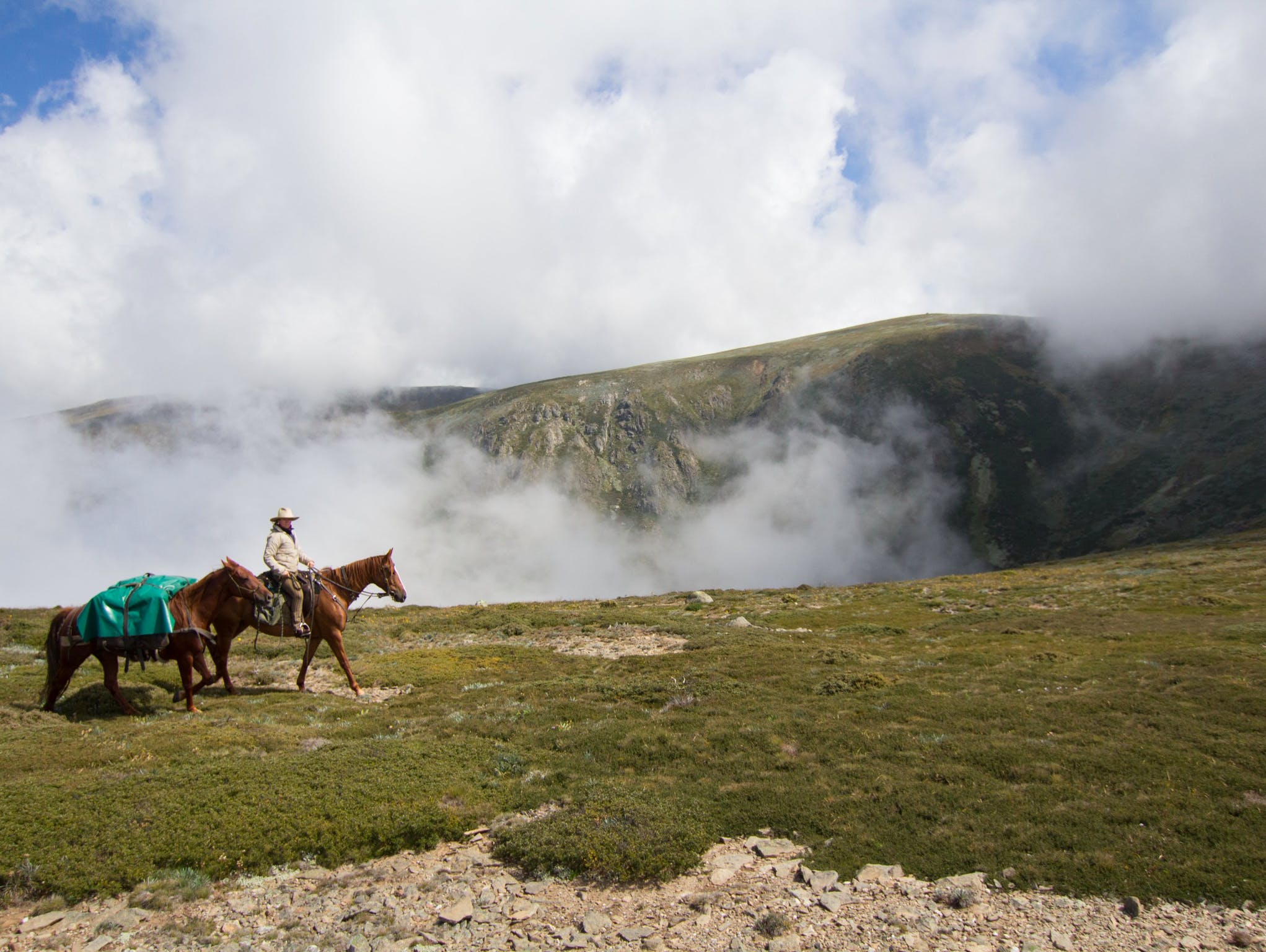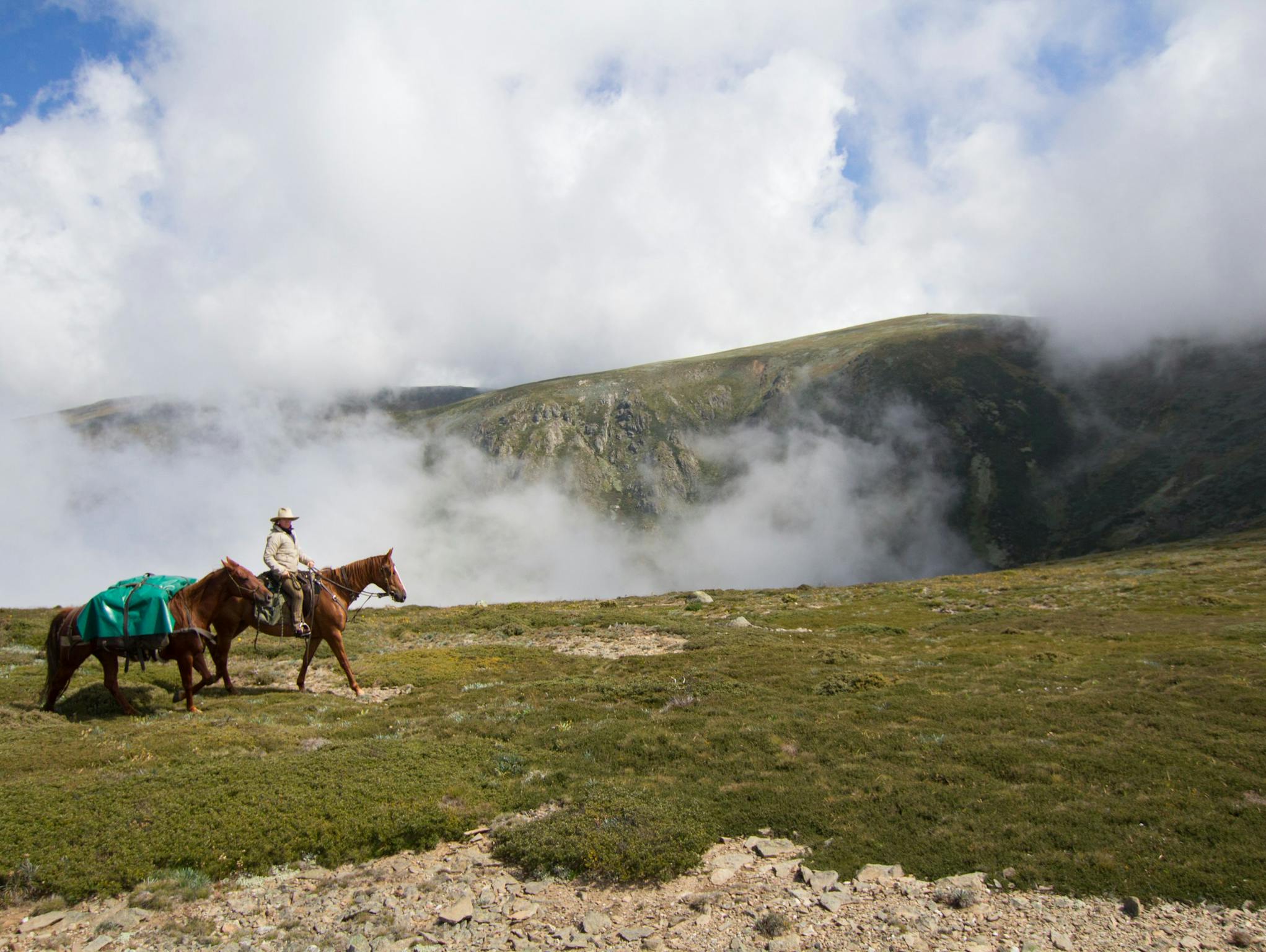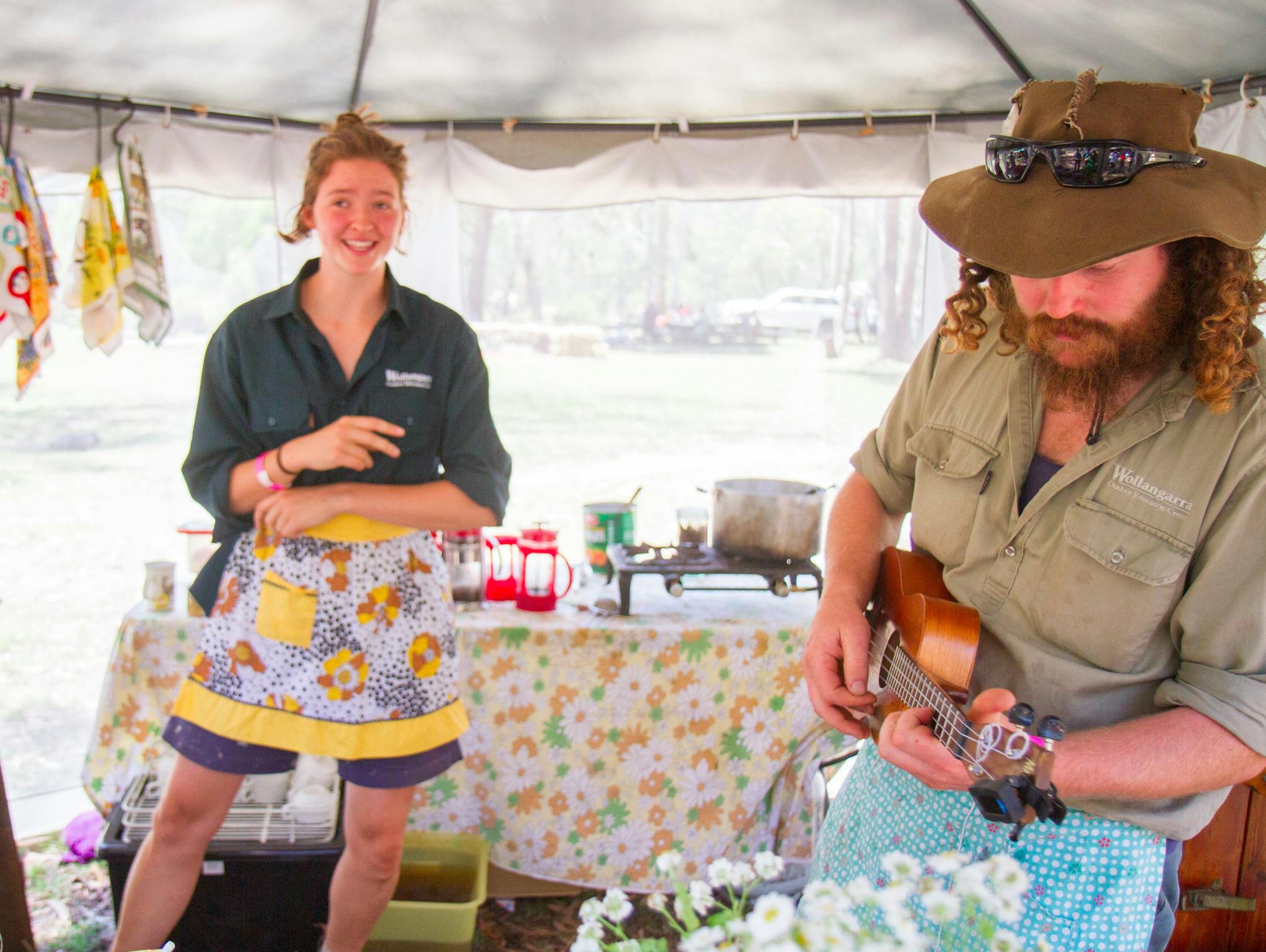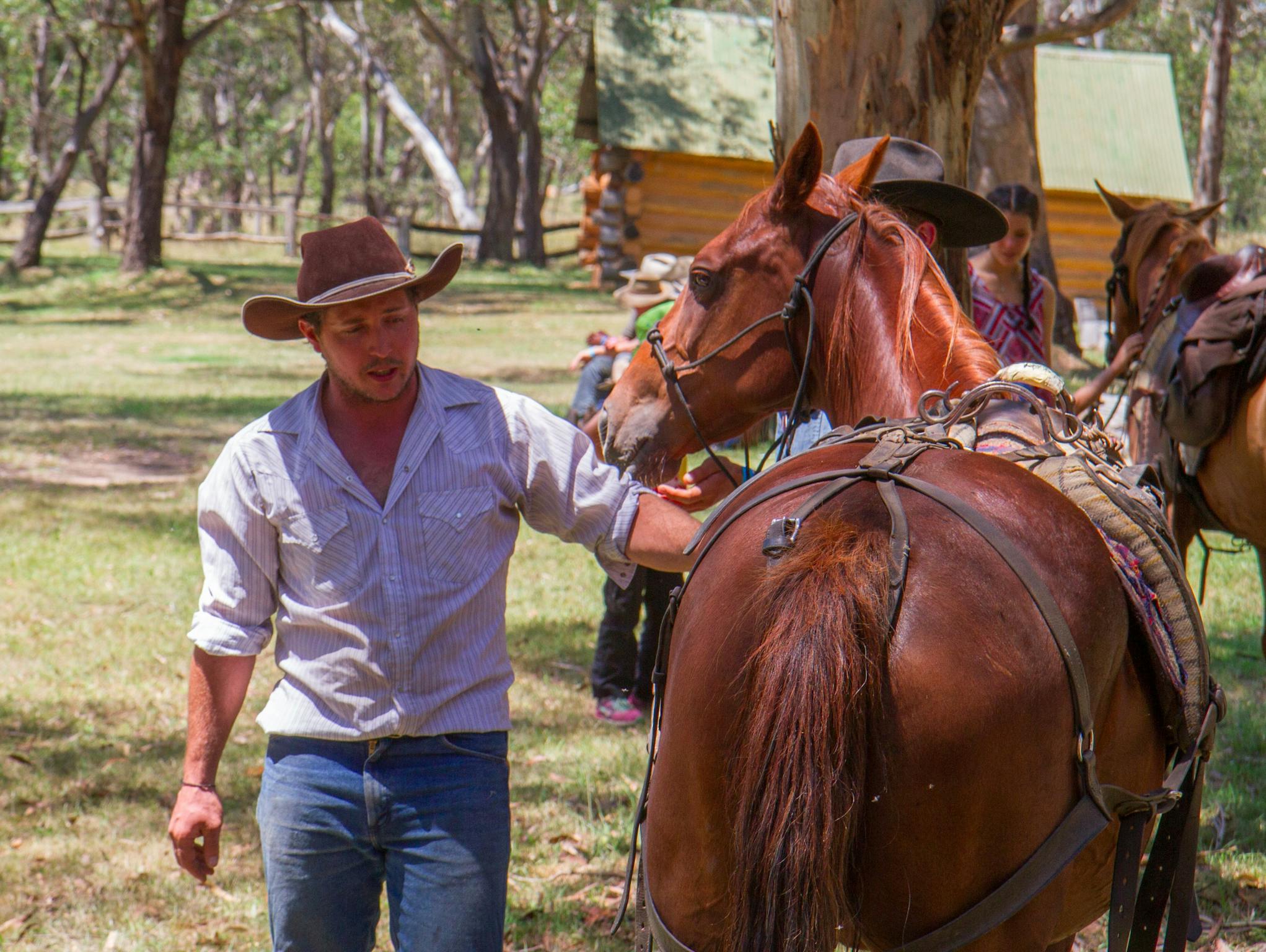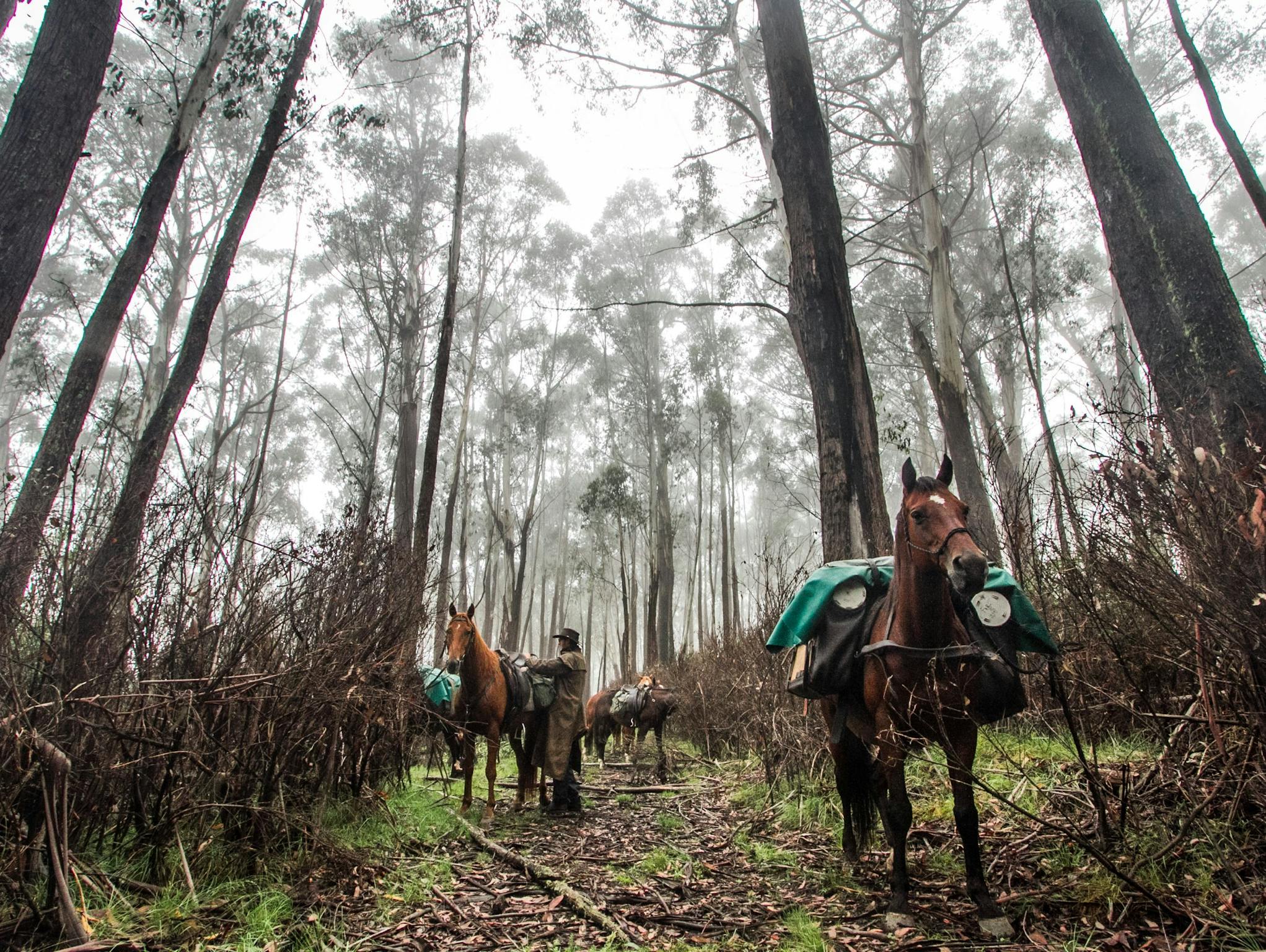 Step back into another time with a celebration of Australian heritage. Ride the High Plains on a journey to the Mittagundi Bush Dance and Pioneer Festival before climbing onto Mount Bogong, Victoria's highest mountain.
Pioneering the High Plains expedition takes you on a journey, through diverse landscapes, along a route that highlights the vertical scale, and the rich cultural heritage of the Victorian High Country.
Mid tour you will follow the spectacular Track 107 down to Mittagundi, a not for profit outdoor education centre where they host the annual Mittagundi Bush Dance and Pioneer Skills fundraising weekend. Bogong Horseback adventures invites guests to get involved in a traditional bush festivities weekend and pick up some long lost bush skills along the way.
For the final few days the tour will head up The Long Spur to the final camp on Mount Bogong, Victoria's highest mountain. On your last day you climb to the highest place you can take a horse in Australia, and nestled in the valley far below is Spring Spur, your destination at day's end.
This is the Mittagundi 40th Anniversary Bush Festival.
ID: 56b24d3dd5f1565045d925a1-56b24d3dd5f1565045d925a6