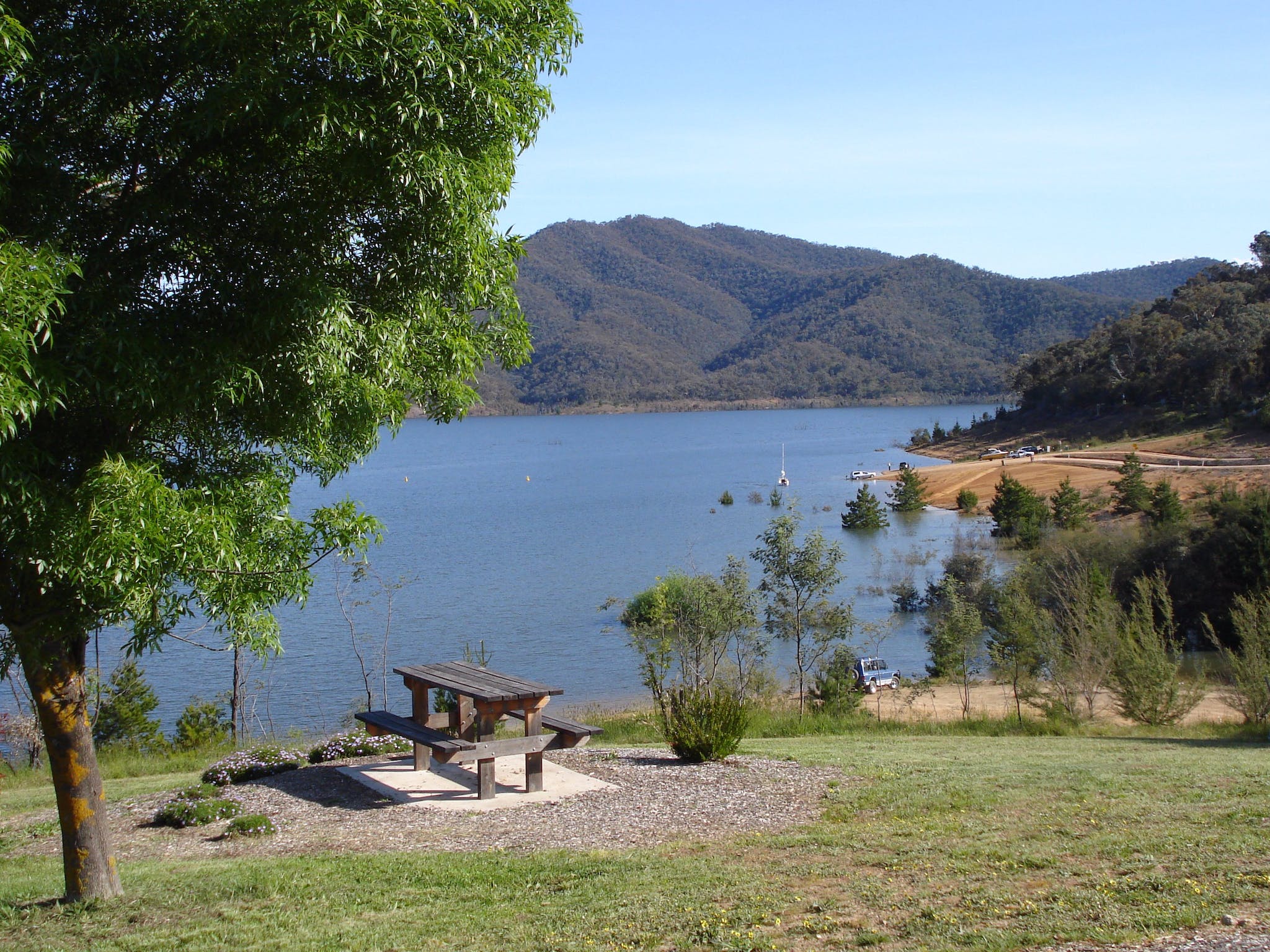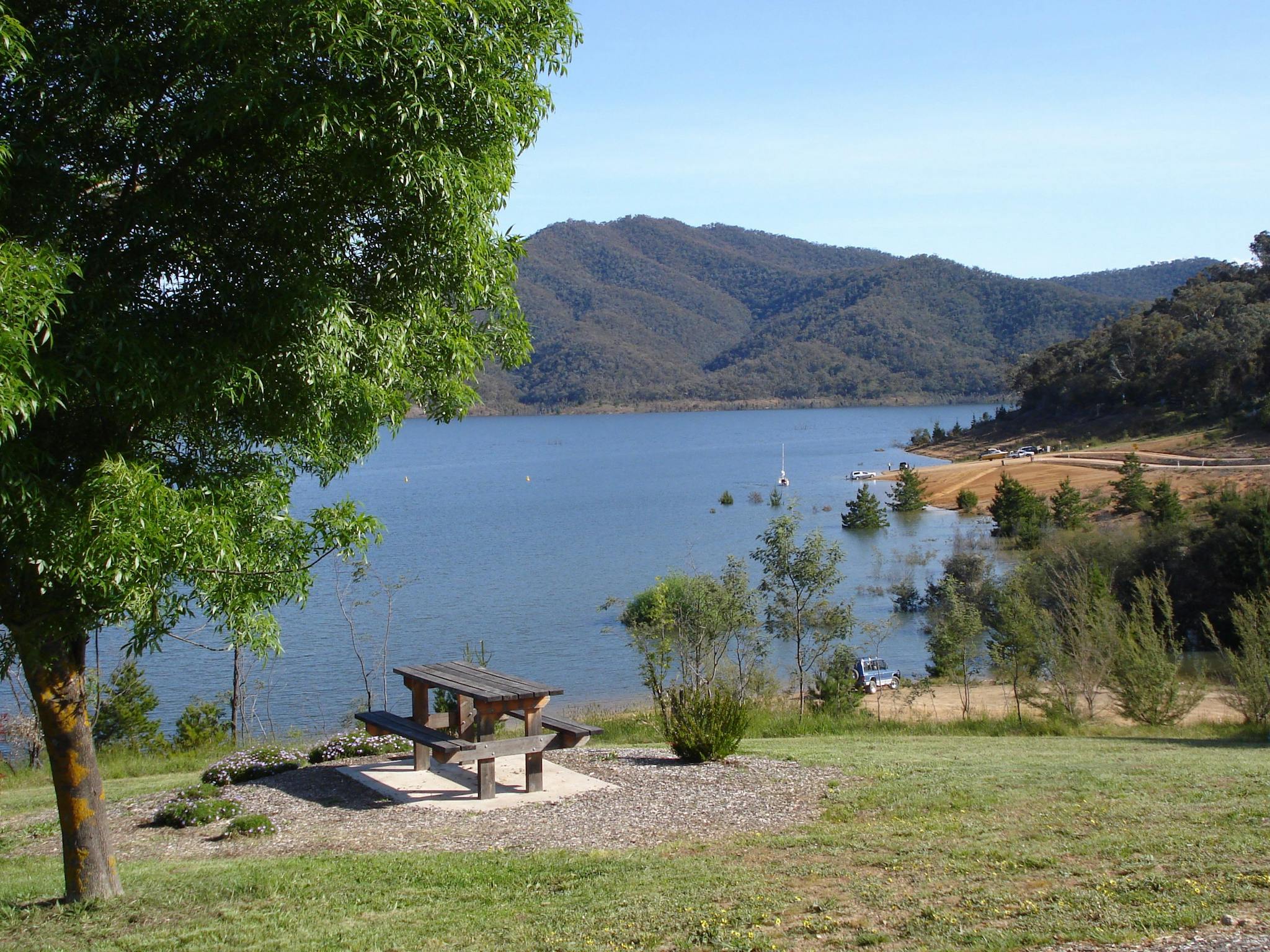 A canvas of blue skies, rolling hills and blue water greet the eye at Picnic Point.
A perfect spot to while away the afternoon on the shores of picturesque Lake Eildon. The site has everything you need for a relaxing picnic – shelter, barbecue, toilets and playground. And of course the water is right at your feet so why not jump in for a swim in Eildon's cool waters?
Picnic Point is an easy 20 minute drive from Mansfield.
ID: 598e5e3cfd0b7c5c5a89929d