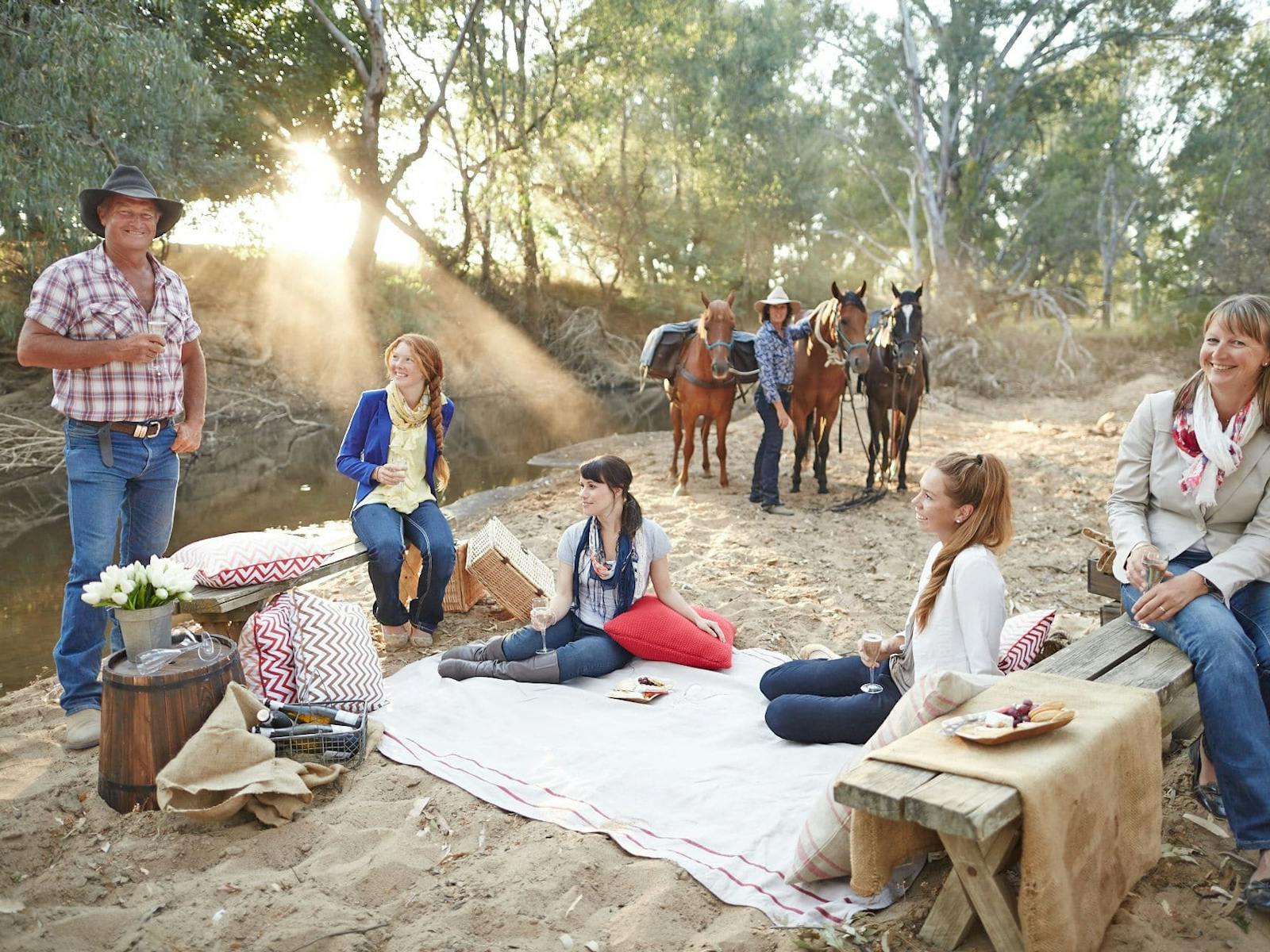 ---
Oxley is part of the famous Milawa Gourmet Region, a short cycle or drive from nearby Wangaratta and Milawa.
In Oxley, you'll find Blue Ox Blueberries (fresh berries in season and jams all year round), the renowned King River Café, and wineries such as Ciavarella, Sam Miranda and John Gehrig Wines.
Australia's most famous rail trail, the Murray to Mountains Rail Trail, runs beside the Snow Road across the flats from Milawa to Oxley. Along the way, you will see the Oxley Flour Mill, and iconic red-brick building built in the 1880s (a favourite with photographers), and in season, a field of yellow flowers as you pass the crop of Milawa Mustards. There's also Walkabout Apiaries, with a range of single flower honeys and mead. From Oxley, you can cycle on dedicated cycle paths to Wangaratta via the Wangaratta-Whitfield Road or join up with the local rail-trail at Everton to explore the wider area via the routes to Beechworth or Bright.
If horseriding is more your style or you seek an authentic farm experience, a visit to meet Graham Forge and his family is in order. At Forge's farm, they offer on-farm, authentic experiences from cattle work, horseriding to feeding baby lambs. Daughter, Tup, is almost a budding photographer and makes picture frames from recycled pallets – be sure to check out her works or pick up a little present to take home.
...