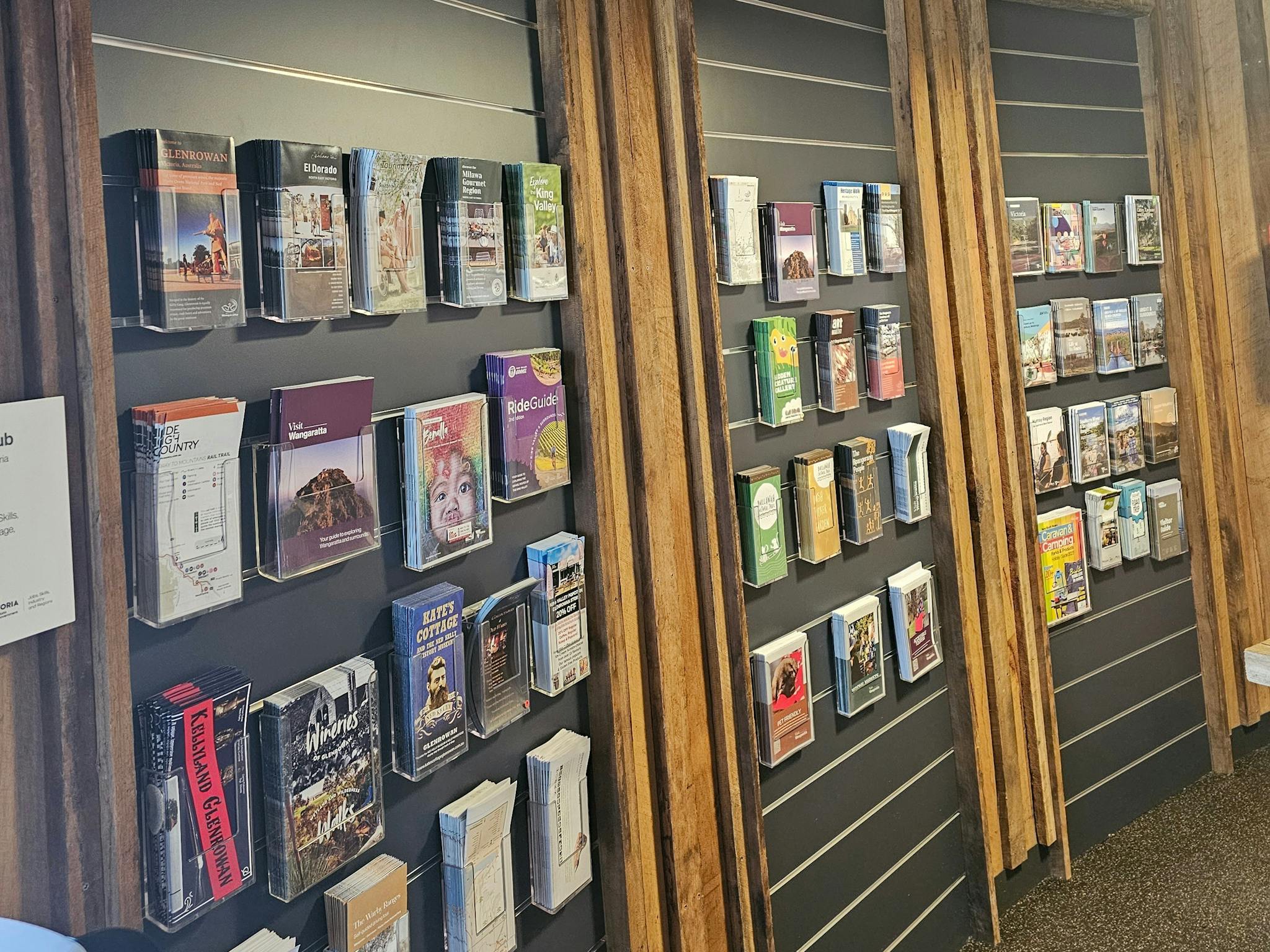 Tuesday:
10:00 - 16:00
Wednesday:
10:00 - 16:00
Thursday:
10:00 - 16:00
Friday:
10:00 - 16:00
Saturday:
10:00 - 16:00
Sunday:
10:00 - 16:00
---
---
Discover the heart of Ned Kelly Country at the Visit Wangaratta Visitor Information Centre, your gateway to an unforgettable adventure.
Located in Glenrowan within the Rural City of Wangaratta, this vibrant hub serves as your starting point for exploring charming townships like Oxley, Milawa, and Glenrowan.
Just a two-and-a-half-hour drive from Melbourne along the Hume Freeway, the Wangaratta area offers a variety of accommodations, from cozy bed and breakfasts to rural cottages. Satisfy your taste buds with the diverse culinary scene, featuring restaurants, cafes, and bakeries offering exquisite cuisine and superb local wines.
The centre, situated at the Ned Kelly Discovery Hub, welcomes you seven days a week. Their knowledgeable staff is ready to assist with your travel plans and inquiries, ensuring you make the most of your Wangaratta experience.
Embark on an extraordinary journey and immerse yourself in the legend of Ned Kelly at the Ned Kelly Discovery Hub in Glenrowan. Explore history at the architecturally designed rotunda and viewing platform, providing a unique perspective on Ned Kelly's Last Stand. Inside, dive into this iconic tale through interactive exhibits, cutting-edge technology, and personal accounts. Rediscover the legend of Ned Kelly like never before at the Ned Kelly Discovery Hub.
...
- Click items below to explore similar things in the High County Explorer
---