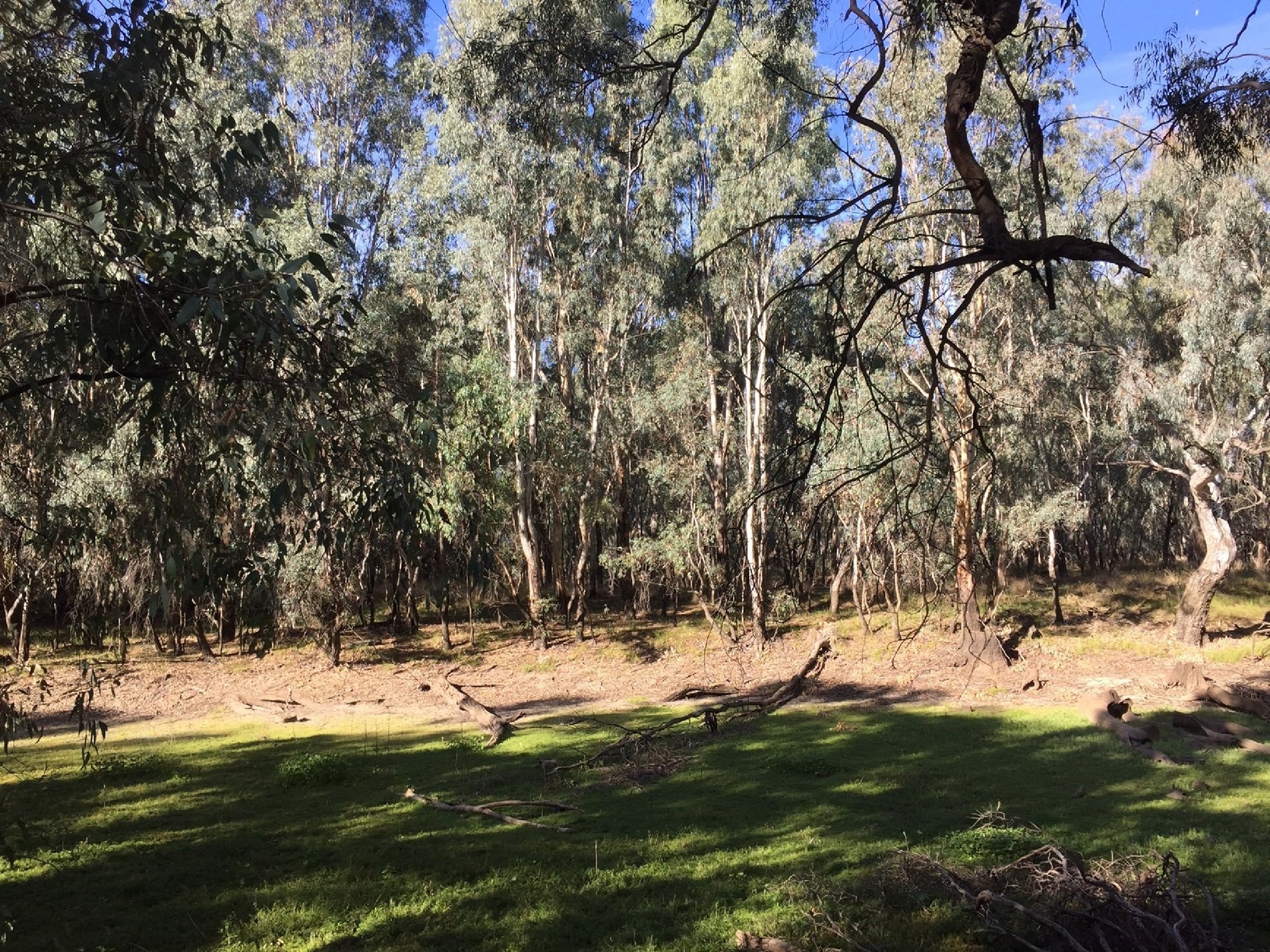 Mullinmur Billabong comprises approximately 20 hectares of floodplain riparian woodland on the Ovens River and is located 2.5 kilometres north of the Wangaratta City Centre.
There are three walking tracks with picnic seating along the way.
Access to the area is via the corner of Phillipson Street and Cambridge Drive.
The health of the area has been improved through active weed management, revegetation, removal of European carp and the re-introduction of freshwater native fish. The wetland vegetation of Mullinmur Billabong is dominated by River Red Gums, Silver Wattle, Black Wattle, Sedges, Knotweed and herbs including Joyweed, Sneezeweed, and Carpetweed. Look out for a range of wetland and woodland birds and during the evening you may catch a glimpse of Barking Owls, Sugar Gliders and Possums emerging from the large old trees that provide hollows and food for many species.