Grade 1:
No bushwalking experience required. Flat even surface with no steps or steep sections. Suitable for wheelchair users who have someone to assist them. Walks no greater than 5km.
Grade 2:
No bushwalking experience required. The track is hardened or compacted surface and may have a gentle hill section or sections and occasional steps. Walks no greater than 10km.
Grade 3:
Suitable for most ages and fitness levels. Some bushwalking experience recommended. Tracks may have short steep hill sections a rough surface and many steps. Walks up to 20km.
Grade 4:
Bushwalking experience recommended. Tracks may be long, rough and very steep. Directional signage may be limited.
Grade 5:
Very experienced bushwalkers with specialised skills, including navigation and emergency first aid. Tracks are likely to be very rough, very steep and unmarked. Walks may be more than 20km.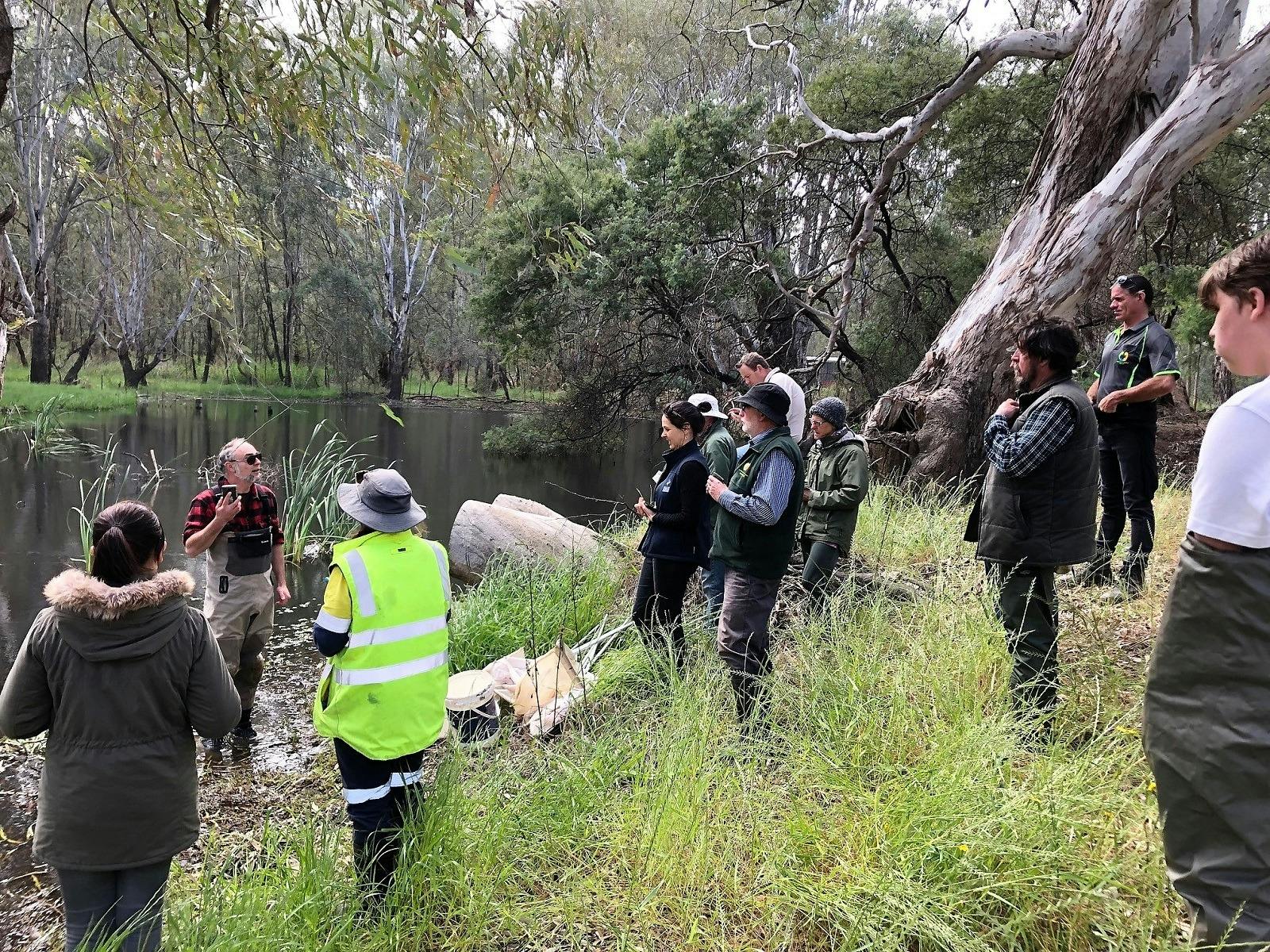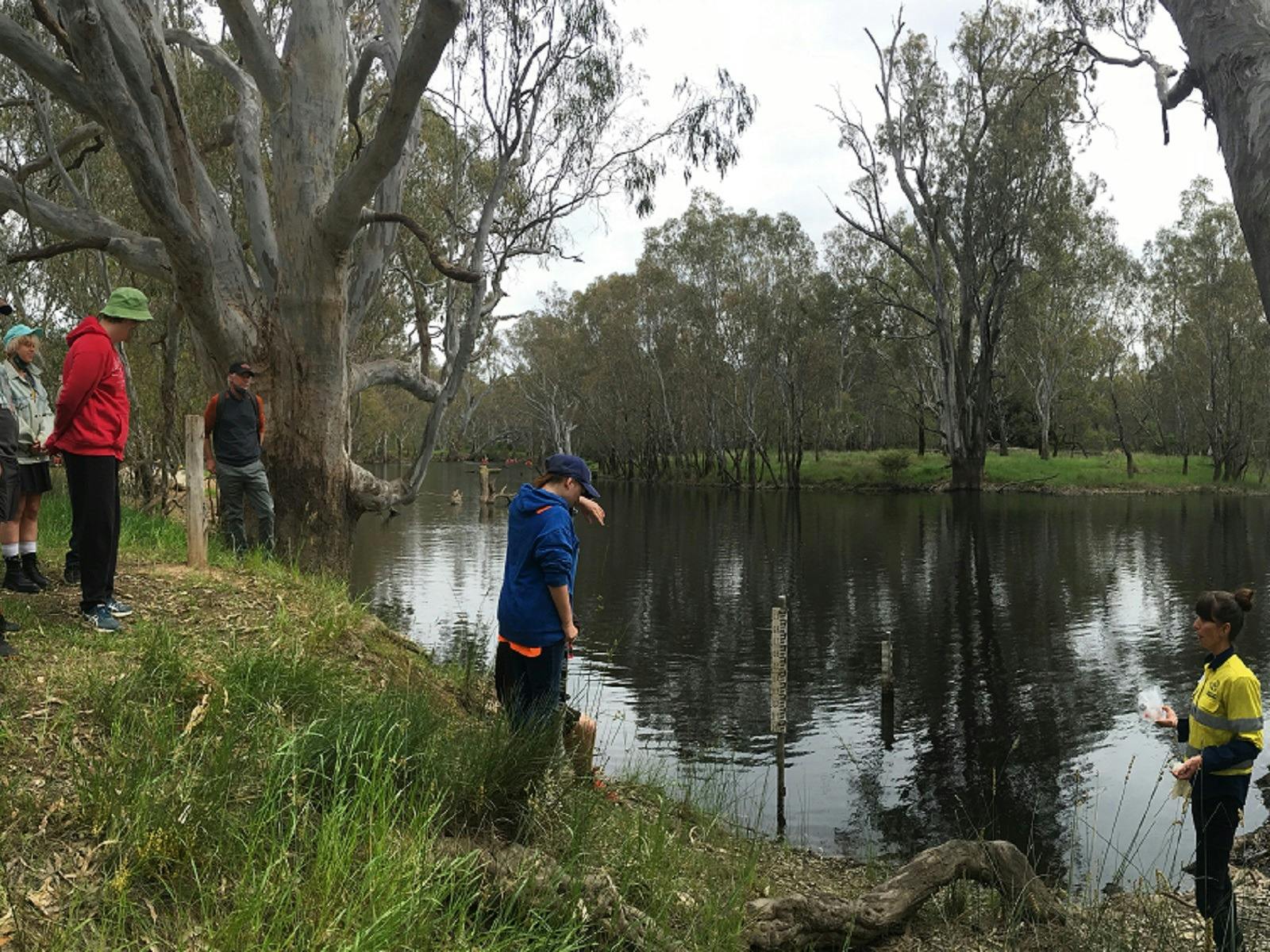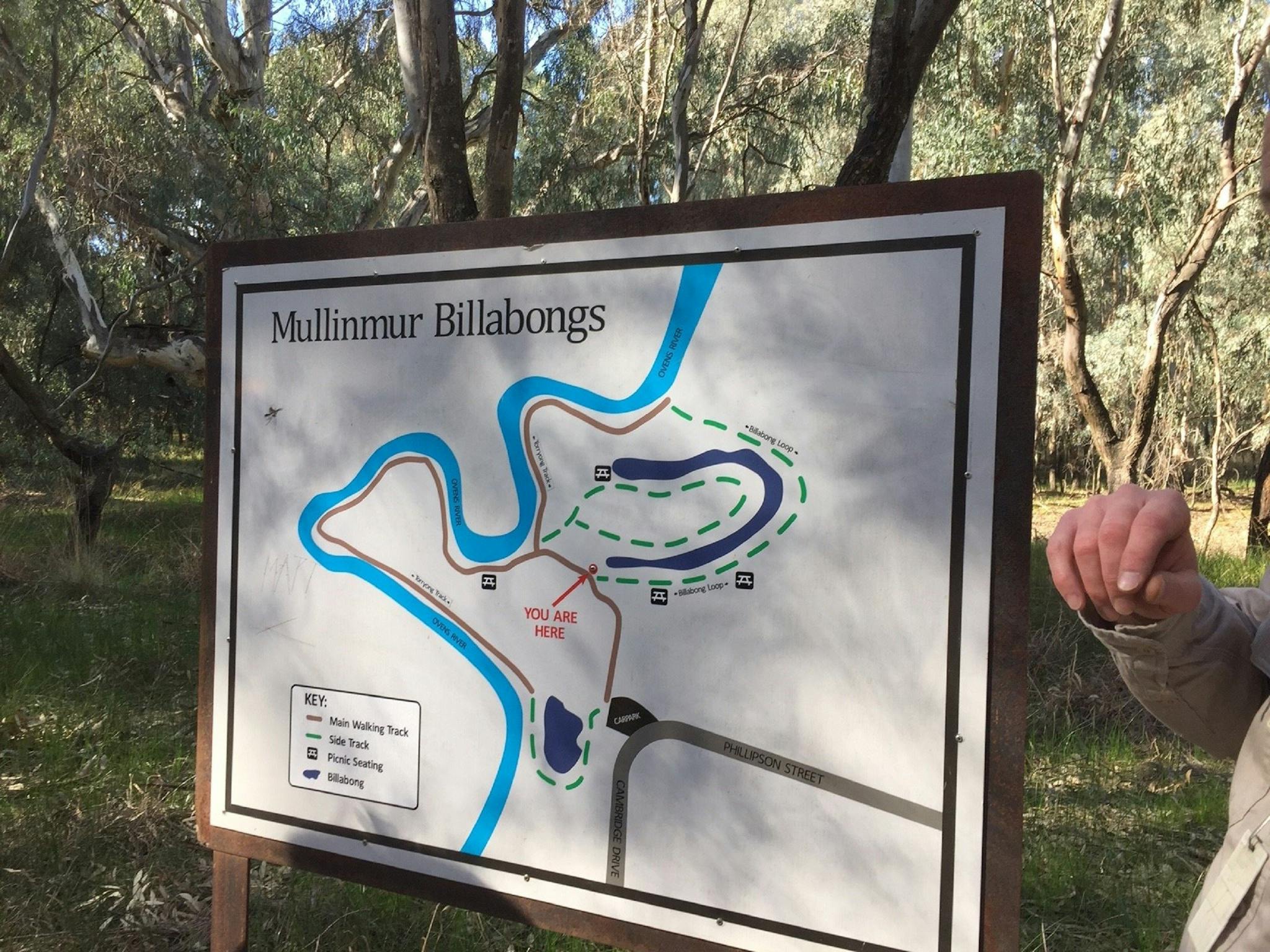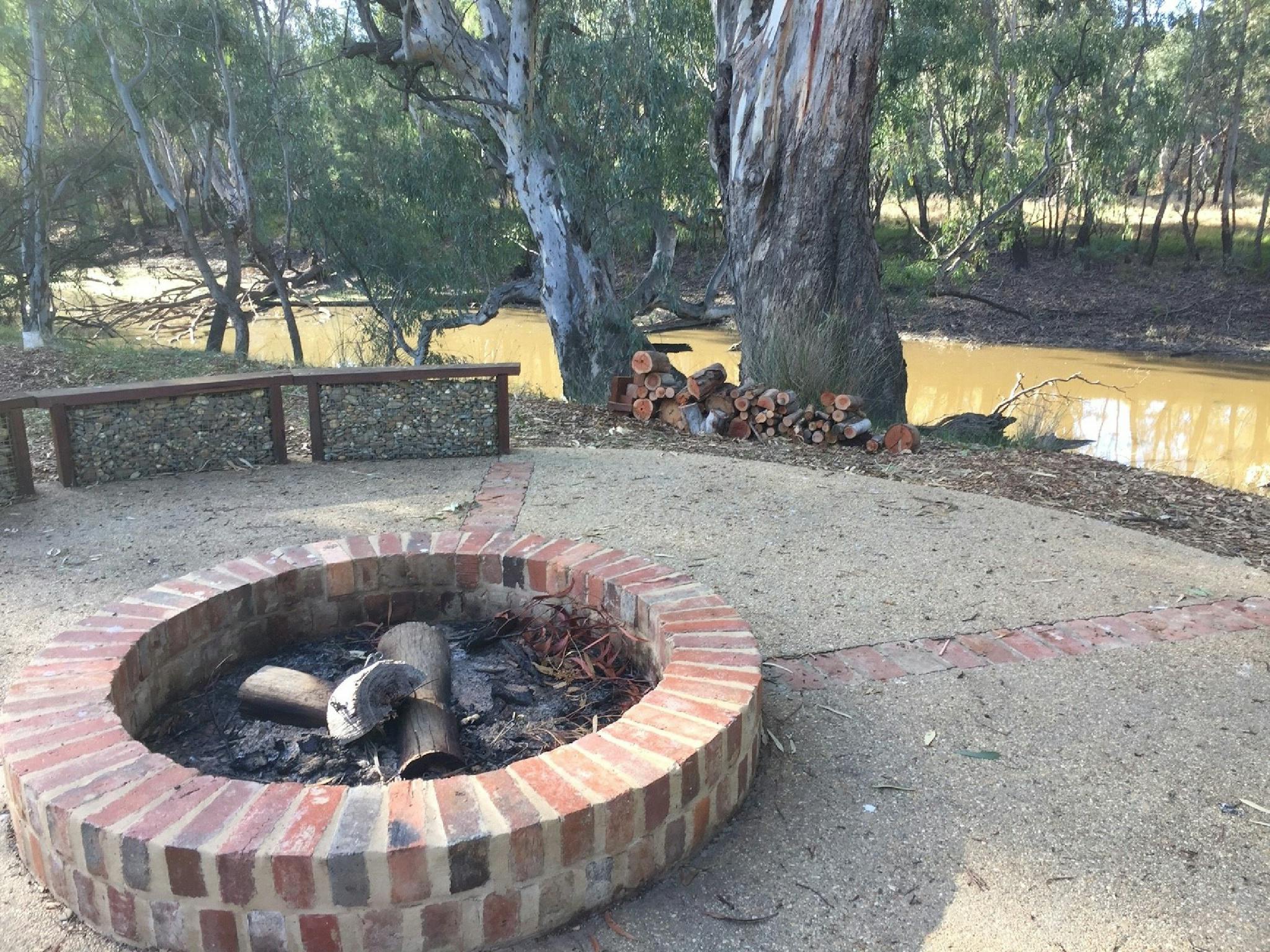 ---
Mullinmur Billabong is a 20-hectare floodplain riparian woodland situated on the Ovens River, just 2.5 kilometers north of Wangaratta City Centre.
The area boasts of three scenic walking tracks, complete with picnic seating for visitors to enjoy. It also offers citizen science activities that cater to nature enthusiasts all year round. These activities include water quality testing through Waterwatch, monitoring of nest boxes, conducting fish surveys, and participating in the Great Australian Platypus Search through Environmental DNA surveys.
Catholic Education manages the area with help from Wangaratta Landcare and Sustainability Inc and other partners. The focus is on conservation and education, with schools and groups participating in environmental activities.
The overall well-being of the area has been enhanced through proactive weed management, reforestation efforts, elimination of European carp, and the reintroduction of freshwater indigenous fish. The Mullinmur Billabong wetland is filled with various species of flora such as River Red Gums, Silver Wattle, Black Wattle, Sedges, Knotweed, and herbs such as Joyweed, Sneezeweed, and Carpetweed. Be on the lookout for an array of wetland and woodland avian species, and as night falls, you may even catch a glimpse of Barking Owls, Sugar Gliders, and Possums that emerge from the large, old trees that provide shelter and sustenance to many different creatures.
Access to the area is via the corner of Phillipson Street and Cambridge Drive.
...