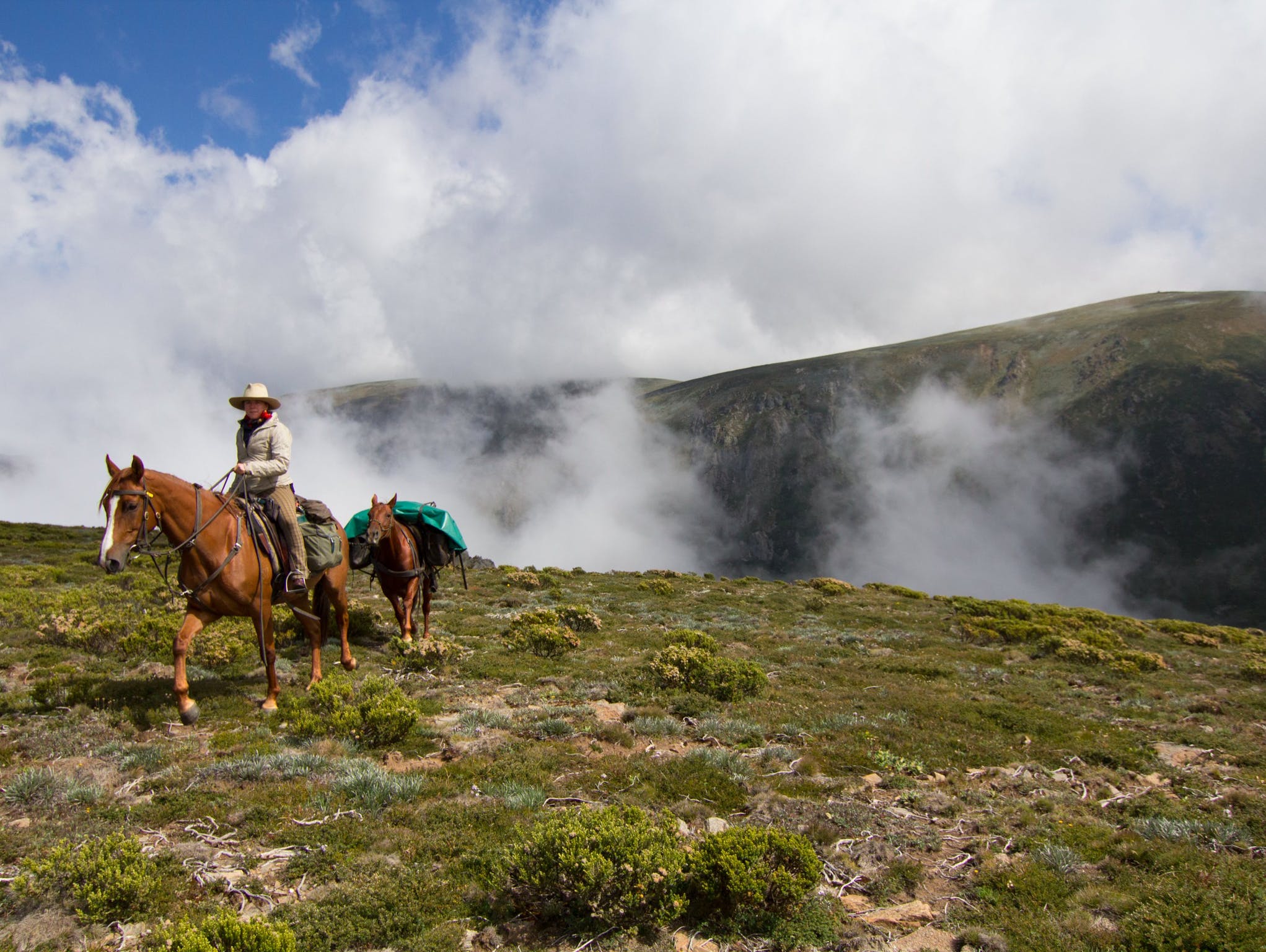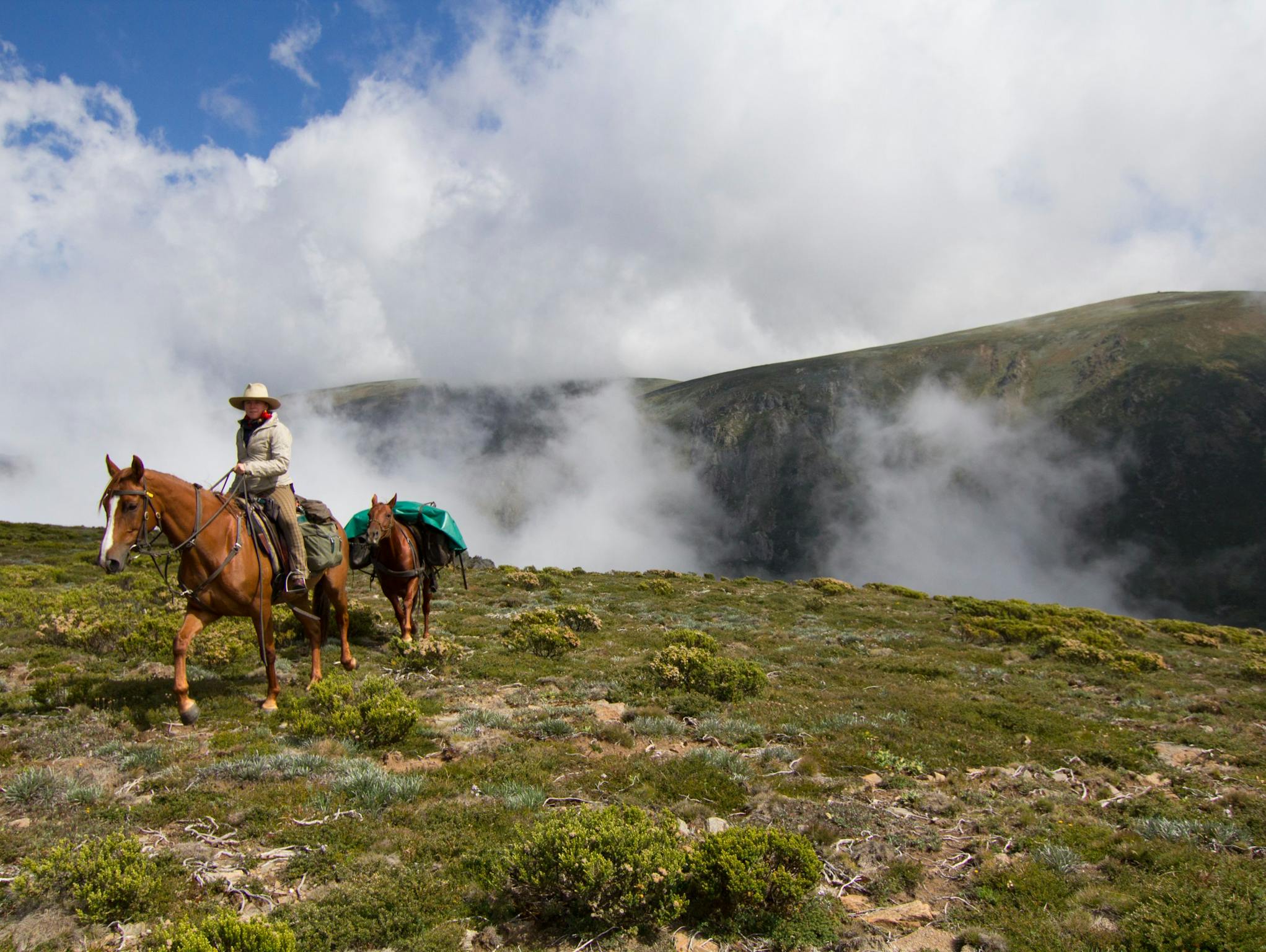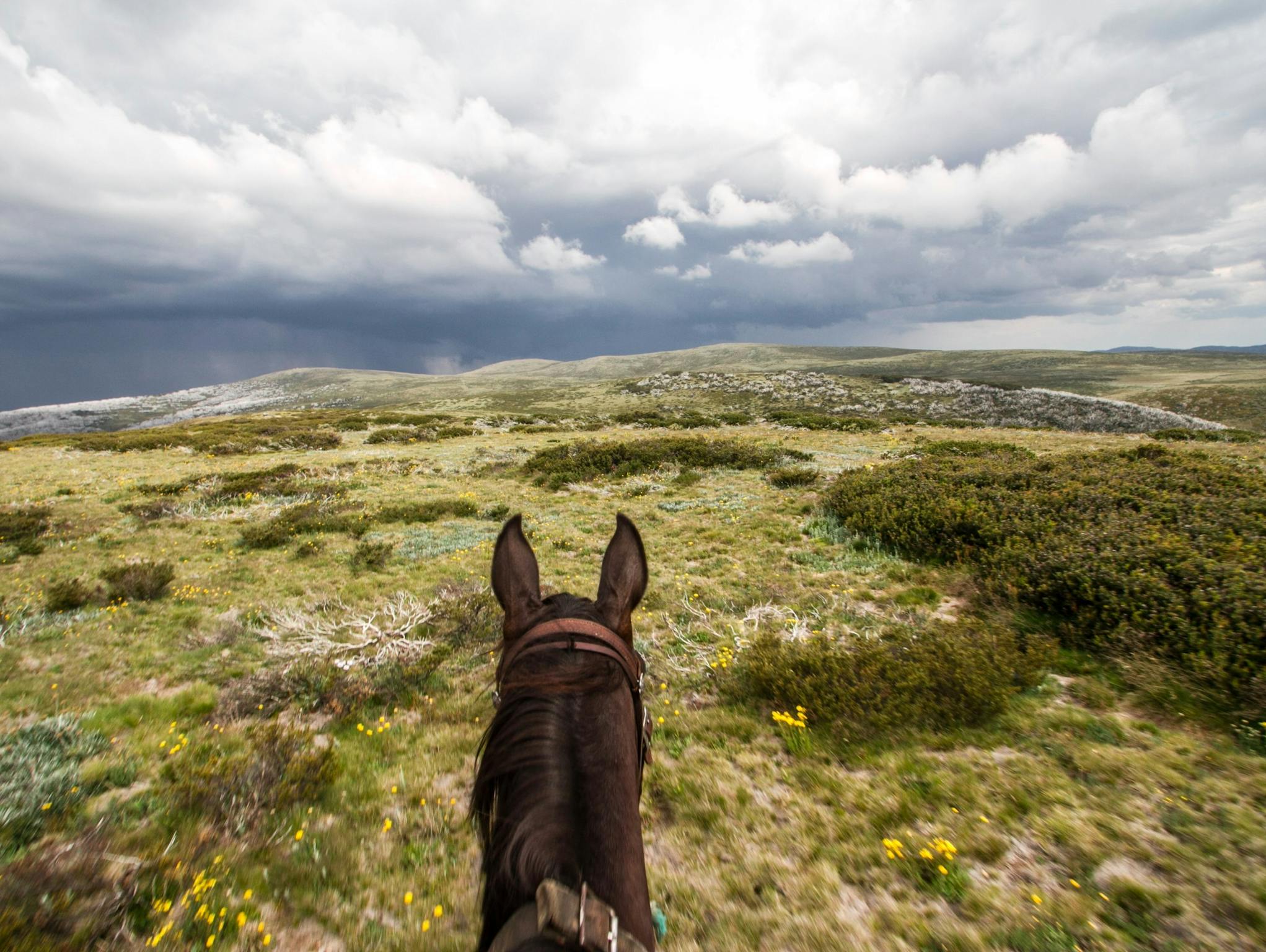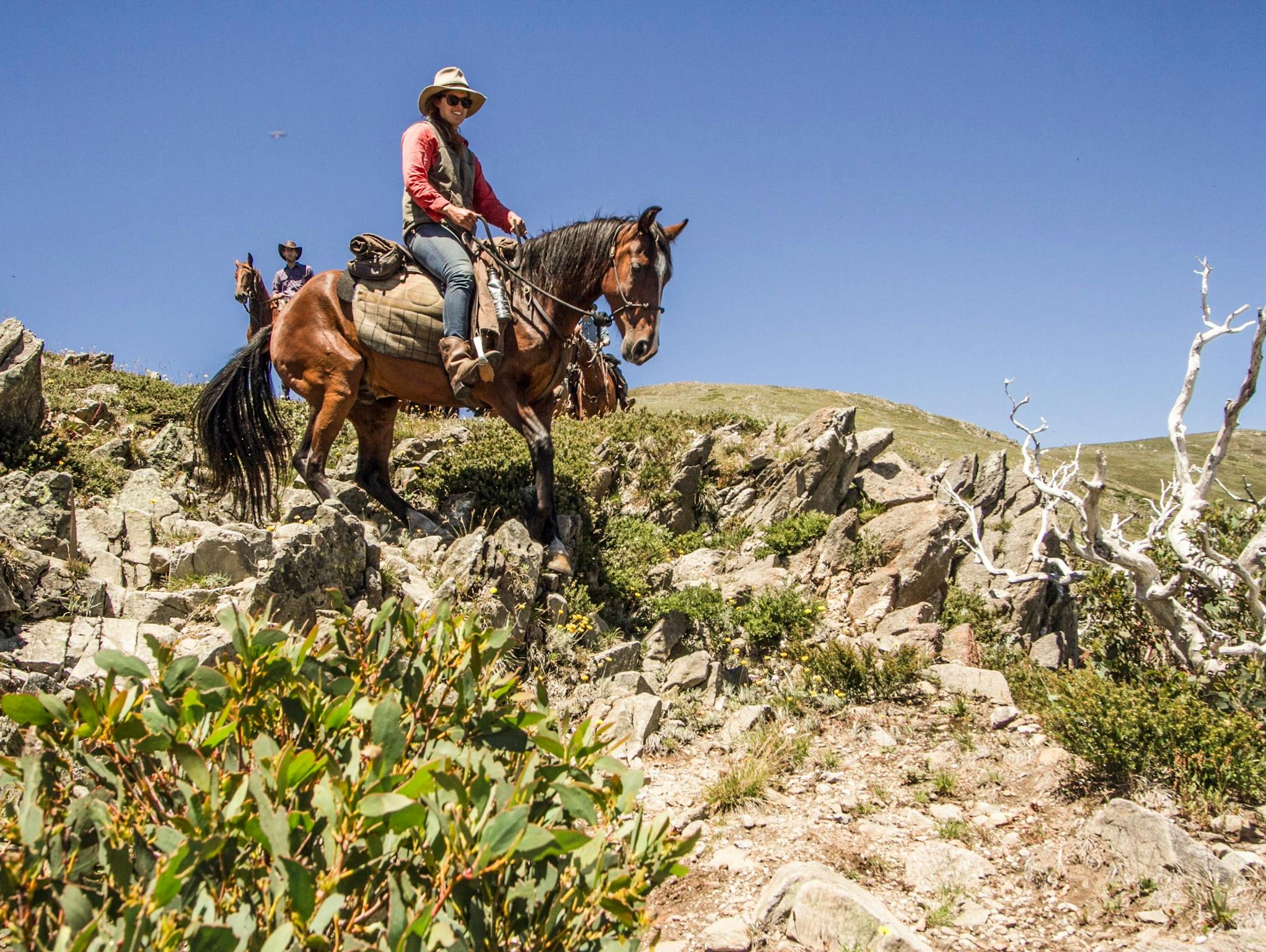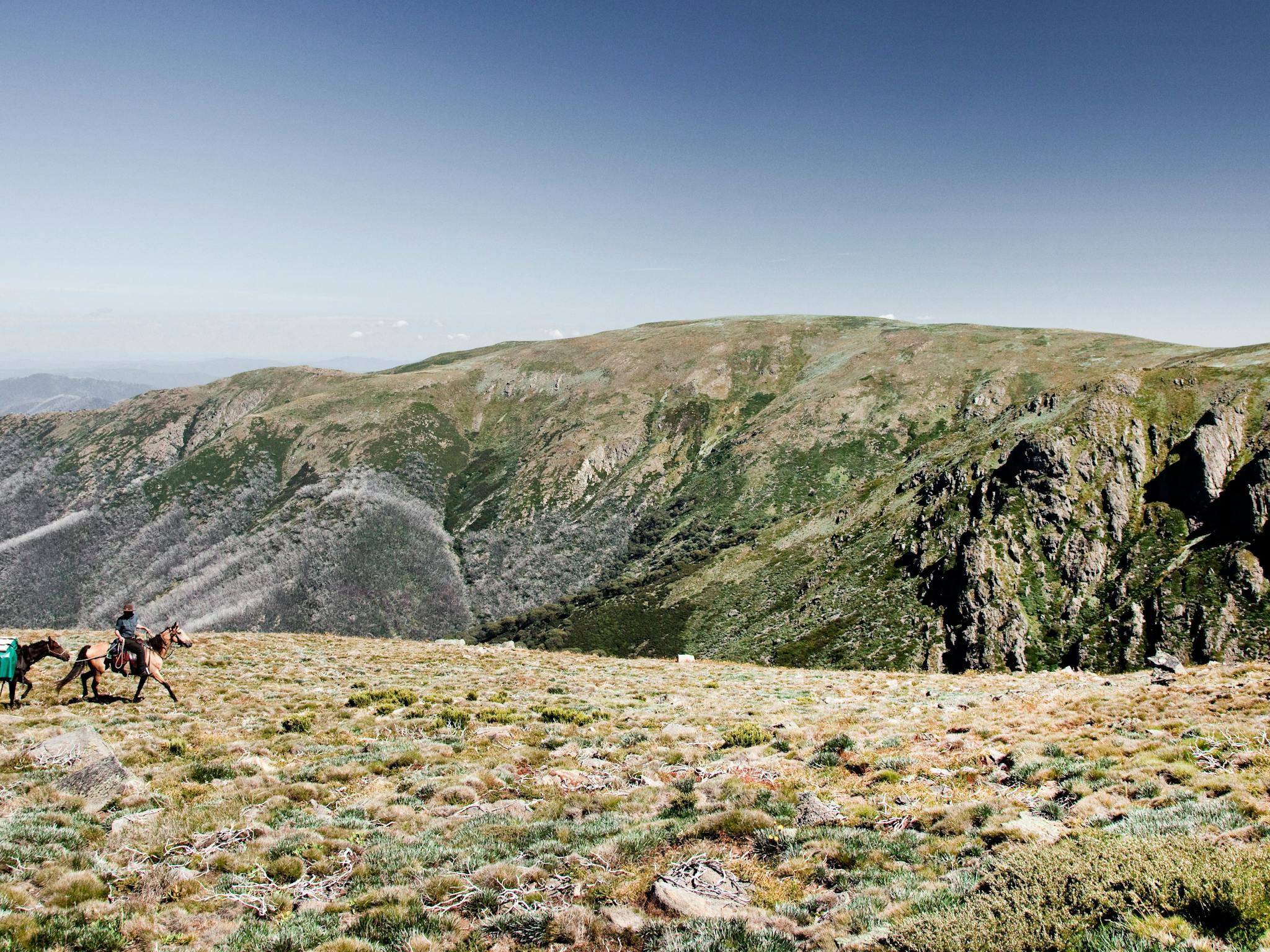 Highest of High Country, featuring spectacular climbs and descents across the top of Victoria. Wild rivers, stunning views, secluded camps and diverse landscapes.
The horses are a feature of this expedition, each of them our own bred and trained mountain horse, expertly matched to the rider. Each day the camp is packed up, loaded onto the packhorses and the journey continues. Riding is between 15 to 25 kilometres per day with opportunities for loping canters across open plains.
Camps are selected for their beautiful settings, some in traditional stock camps featuring huts, but often secluded bush camps maintained by BHA. With swags rolled out dinner is prepared and enjoyed around a warming fire, with a cold beer, a local wine and a meal prepared from local fresh produce on the coals.
All expeditions include a night before and a night after at Spring Spur, where you can join the family for a meal and enjoy your comfortable en-suite room.
ID: 56b24d3dd5f1565045d925a1-56b24d3dd5f1565045d925ac