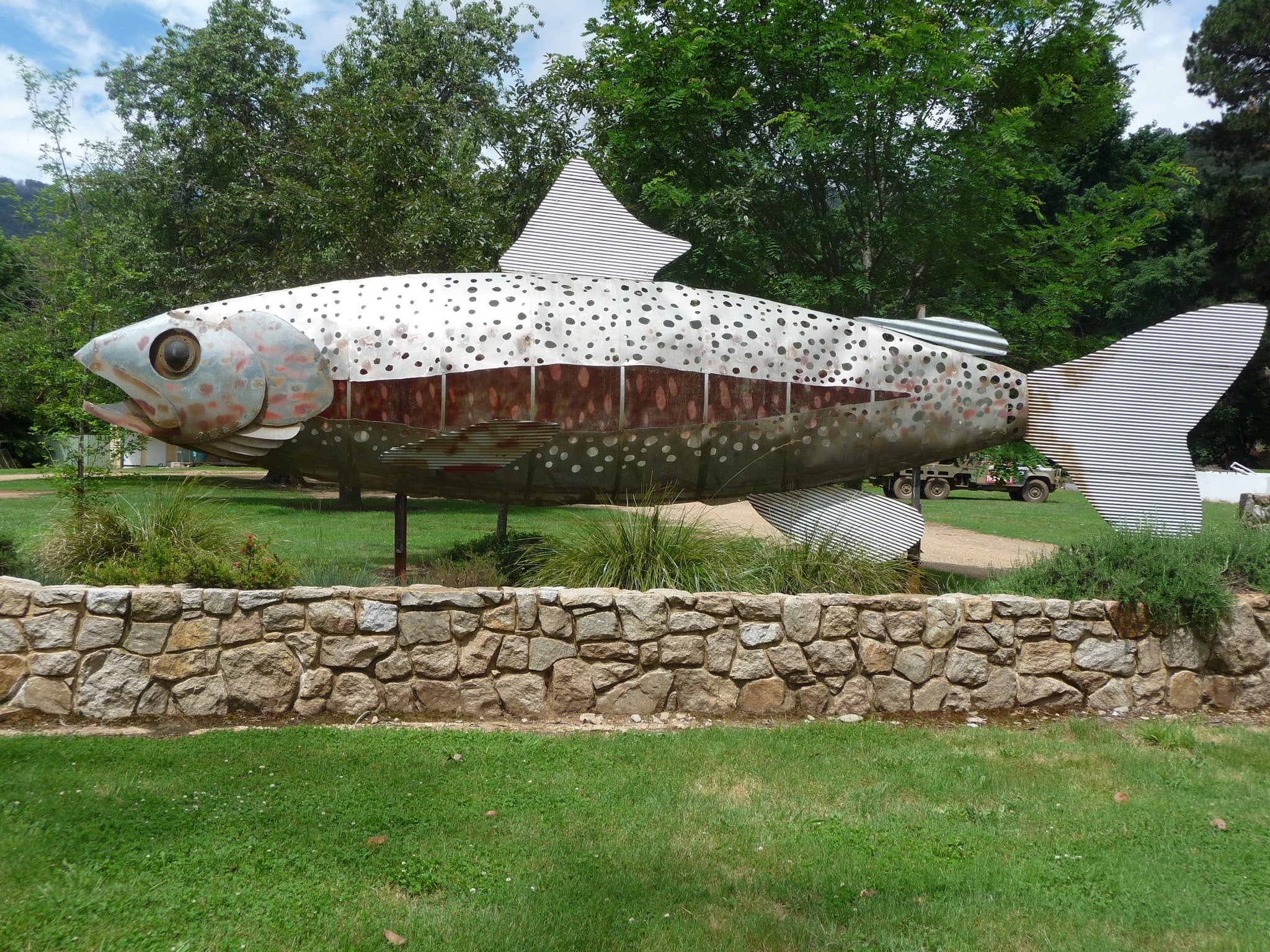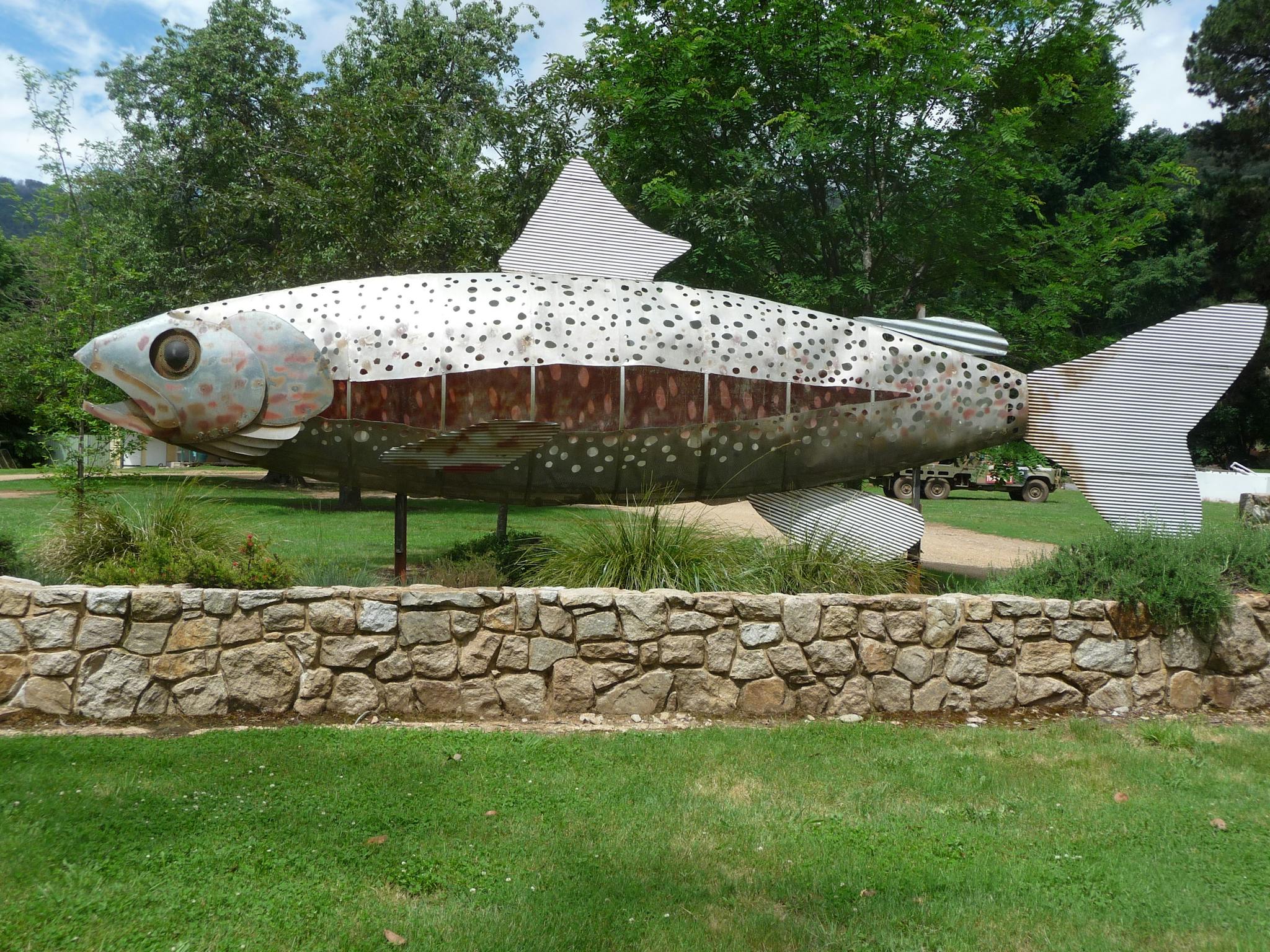 Mountain Fresh Trout and Salmon Farm is centrally located to Bright, Mt Beauty, Myrtleford, Beechworth and Harrietville. The farm was opened in 1971 and is known as a local and state favourite.
Melted snow flowing from Mount Hotham and Mount Feathertop to the rocky banks of Stony Creek lead to the Trout Farm. The area is surrounded by creeks and valleys and deciduous trees, it is an awe-inspiring place to visit. The farm is set on 20 acres of beautiful garden.
This small business is known for producing the finest tasting trout and salmon in the region, coming in as an overall finalist in the 2012 'ABC Delicious Produce Awards', with the fresh trout.
Open to the public for fishing, or to simply enjoy a walk around the farm feeding and viewing the fish. Entry, fishing and all equipment is free. You will only be charged when you walk out the door by the weight of your day's bounty. The farm's shop stocks a healthy range of fresh fish, as well as smoked trout, salmon, pate and caviar.
Open Thursday to Monday throughout the year. Open seven days a week during school holidays and public holidays.
ID: 56b251a3d270154b45552a33