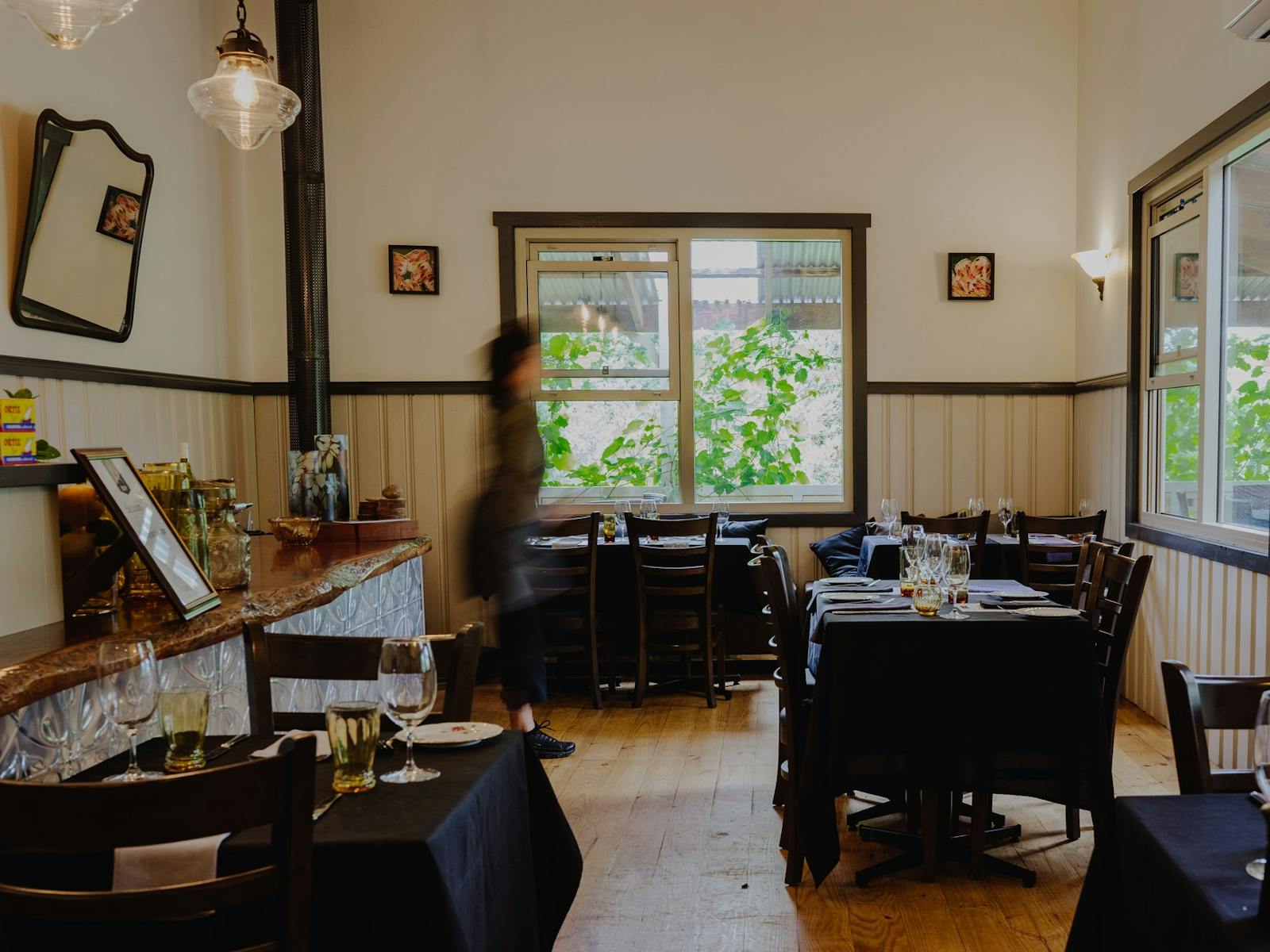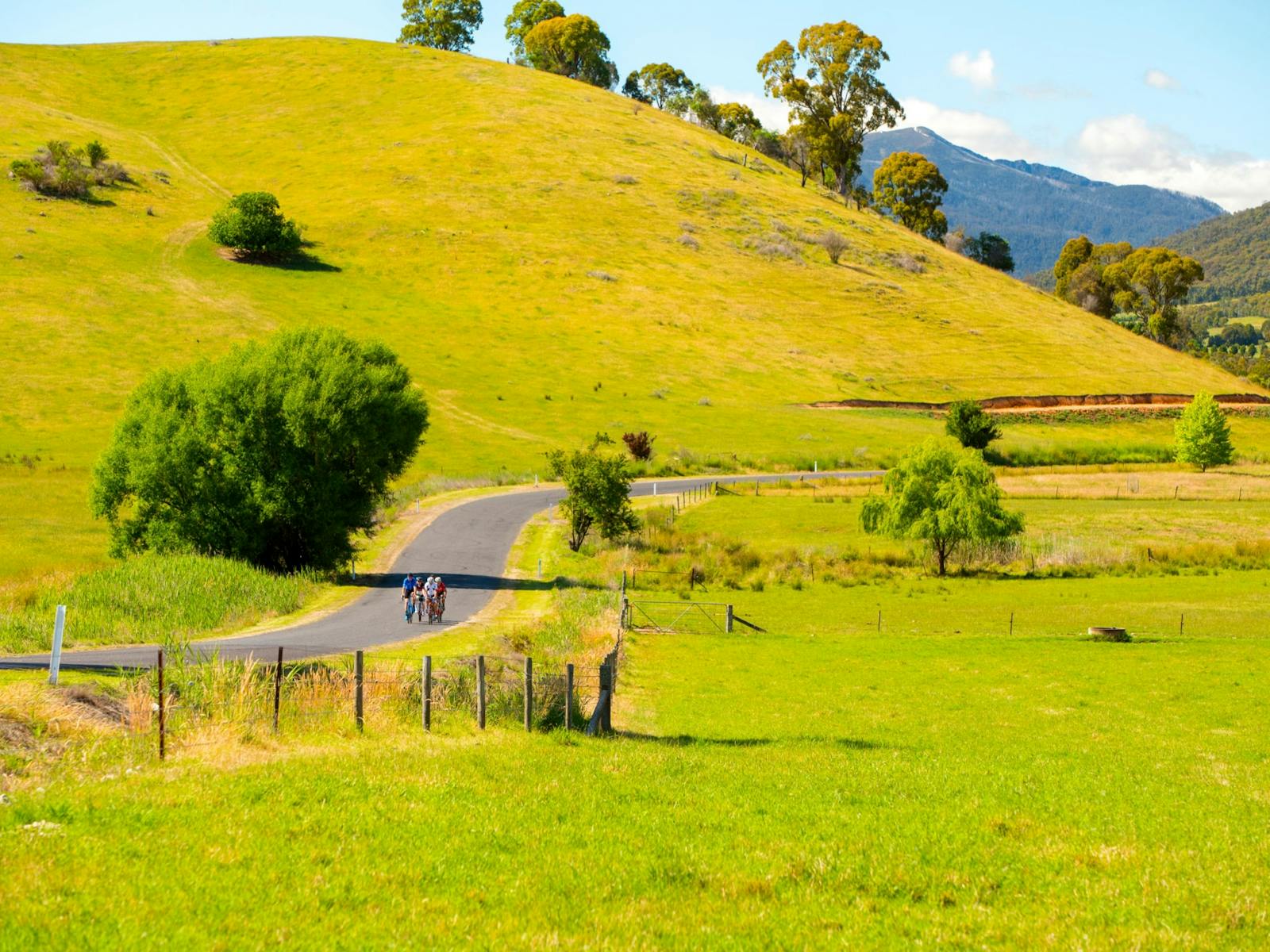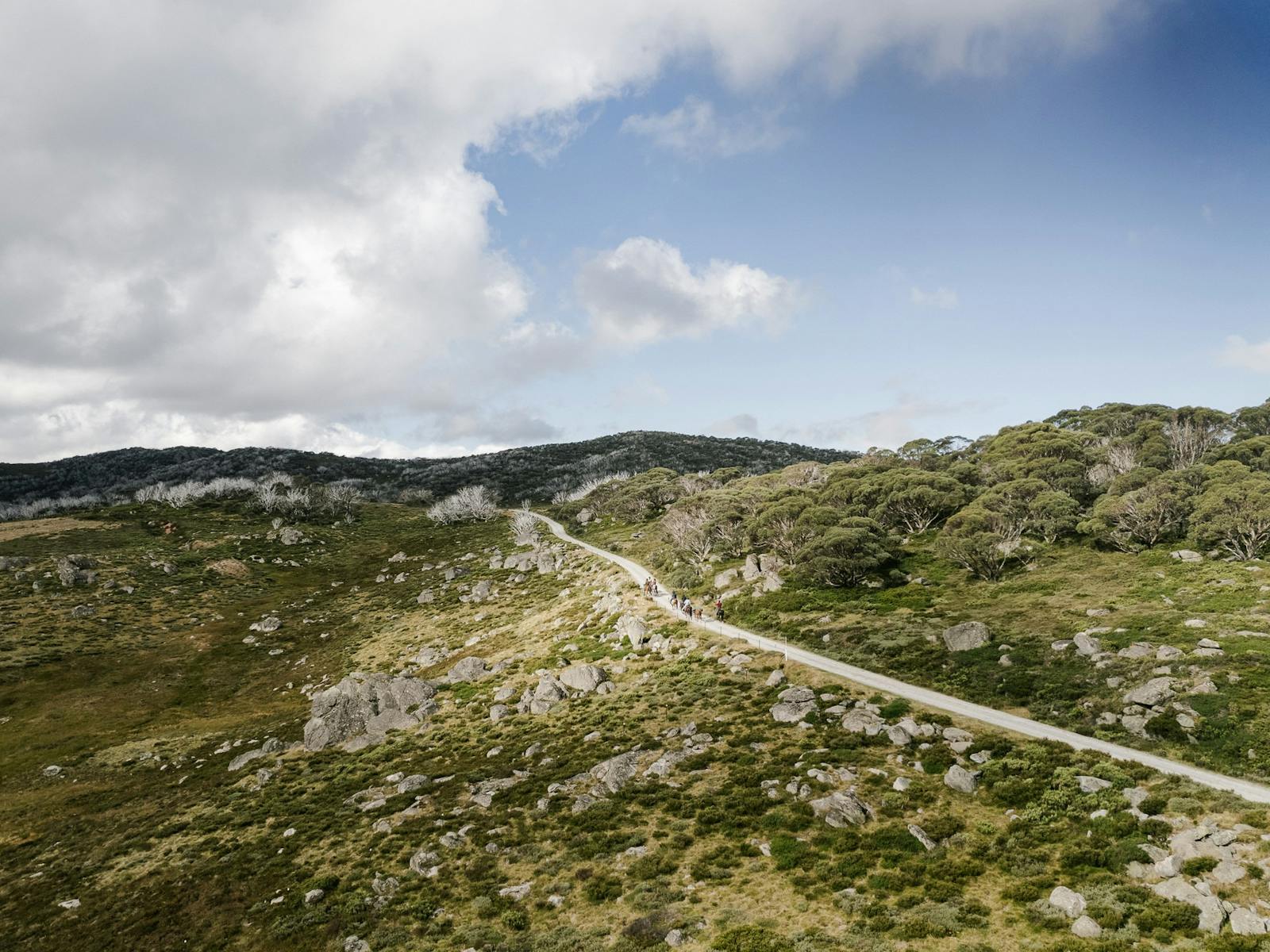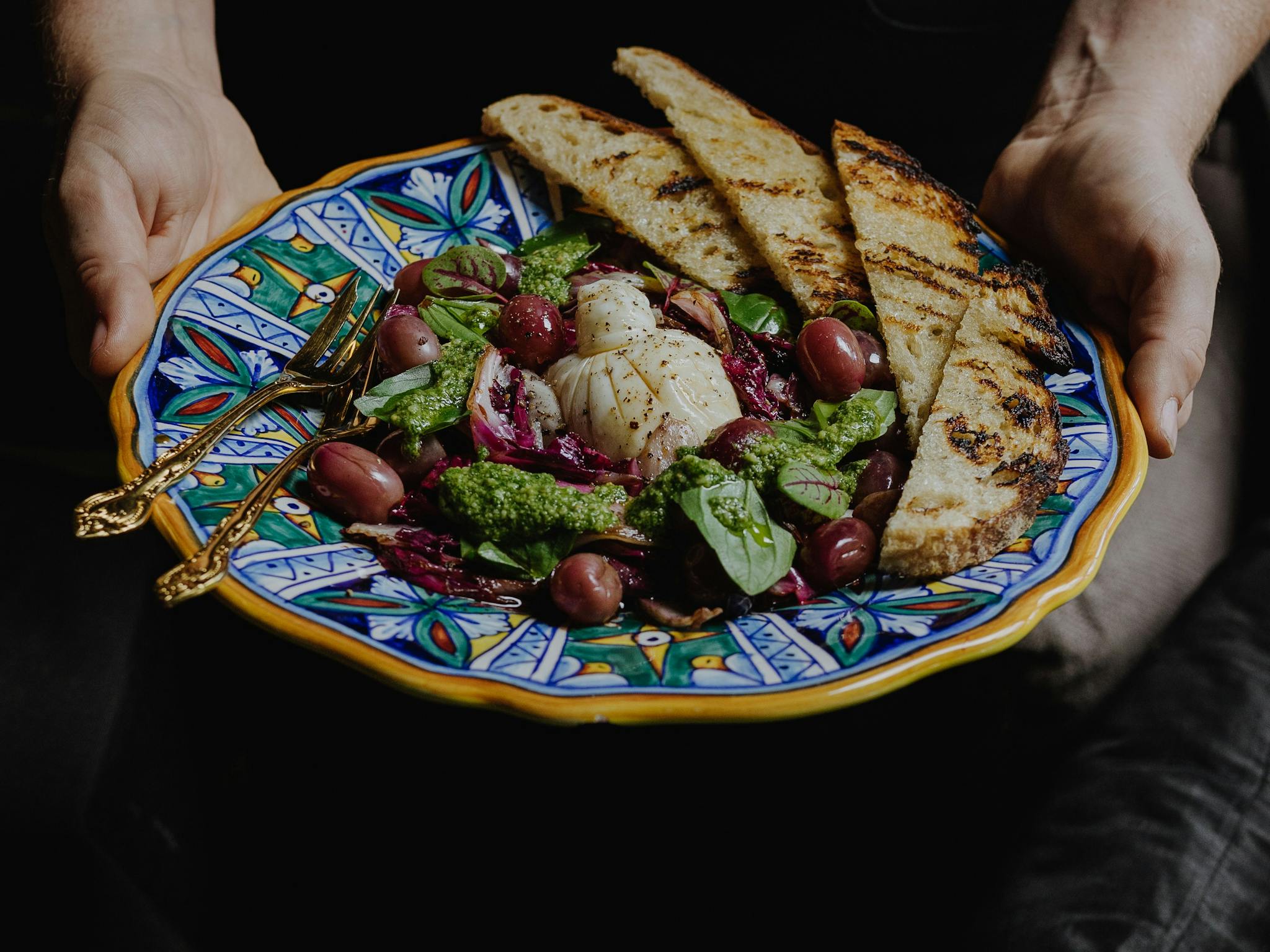 ---
Located in the Kiewa Valley at the foot of Mount Bogong, Mount Beauty is a popular mountain biking hub and home to renowned local wineries, breweries and farms.
The Big Hill Mountain Bike Park, one of the country's leading mountain biking destinations, sits on the edge of town and regularly hosts high profile events, including the National Mountain Bike Championships. Choose from cross country and downhill trails, or tear up the tracks in the nearby forest and national park.
Surrounded by farm gates loaded with the fresh locally-grown produce, Mount Beauty also boasts a handful of authentic food and bev hotspots that each pay homage to the distinct terroir of the region. Indulge in a contemporary Australian menu and sweeping views of Mt Bogong from the old masonic lodge-turned-restaurant Templar Lodge, or pull up a pew at Crank Handle Brewery and watch the world go by as you taste your way through their range of craft beers.
The stunning Alpine National Park offers excellent hiking and mountain biking and some of the freshest air you'll breathe. The High Plains and their historic huts are best explored on horseback in honour of the courageous and skilled cattlemen who once roamed the High Country.
Mount Beauty's proximity to the ski resort of Falls Creek also makes it a great place for wintery weekends. Base yourself at one of the village's luxury alternatives to on-mountain accommodation and hit the slopes during the day.
Magnificent views of Mount Bogong and the Mount Beauty village can be seen from Tawonga Gap, and the scenery is increasingly breathtaking on the 230-kilometre Bogong Alpine Way (part of the Great Alpine Road), looping through Bright, Mount Beauty, Falls Creek and over Mount Hotham.
Mount Beauty is almost 400 kilometres or four hours from Melbourne on the Hume Highway.
...