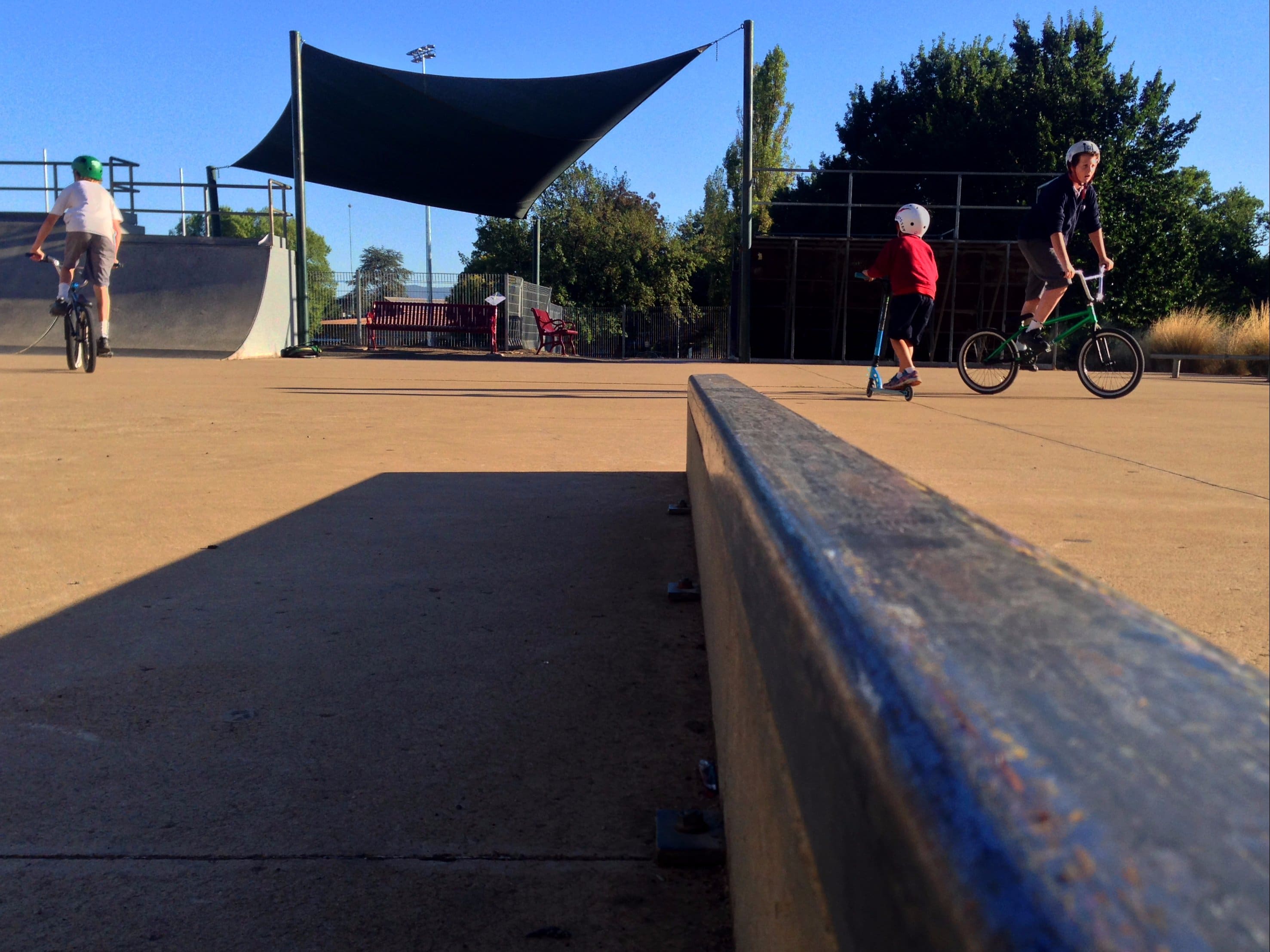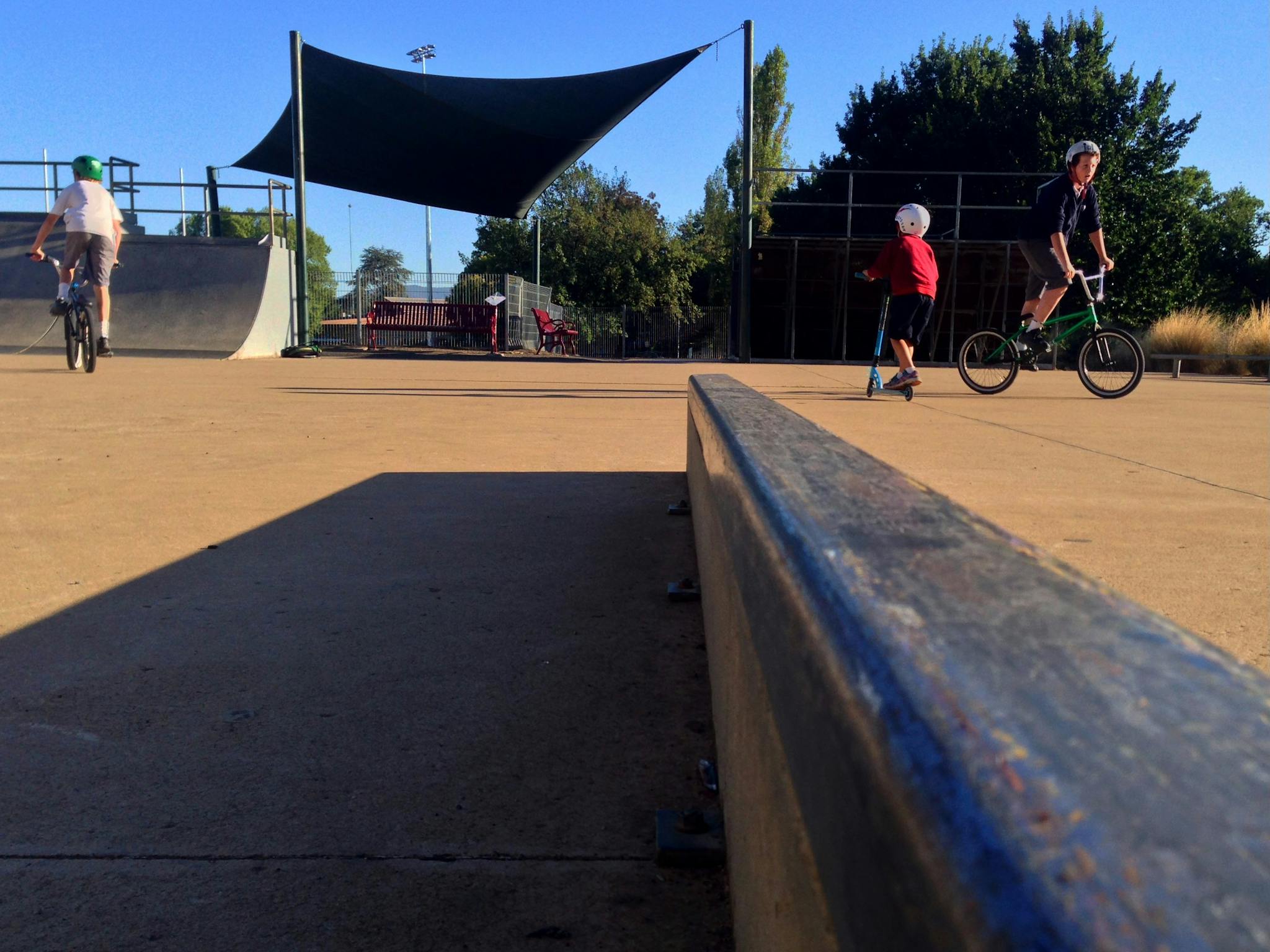 Little kids and bigger kids can test their skills in the Mansfield Skate Park.
This concrete skate park has multiple features including a street course consisting of roll-ins, quarter pipes, ledges, a metal non-vert half-pipe, plus curved and straight rails.
Some sections of the skate park are shaded. Adjacent to the park is a climbing wall for the kids to try.
Do not forget your helmet.
ID: 5955e03570d4aedf7c413f77