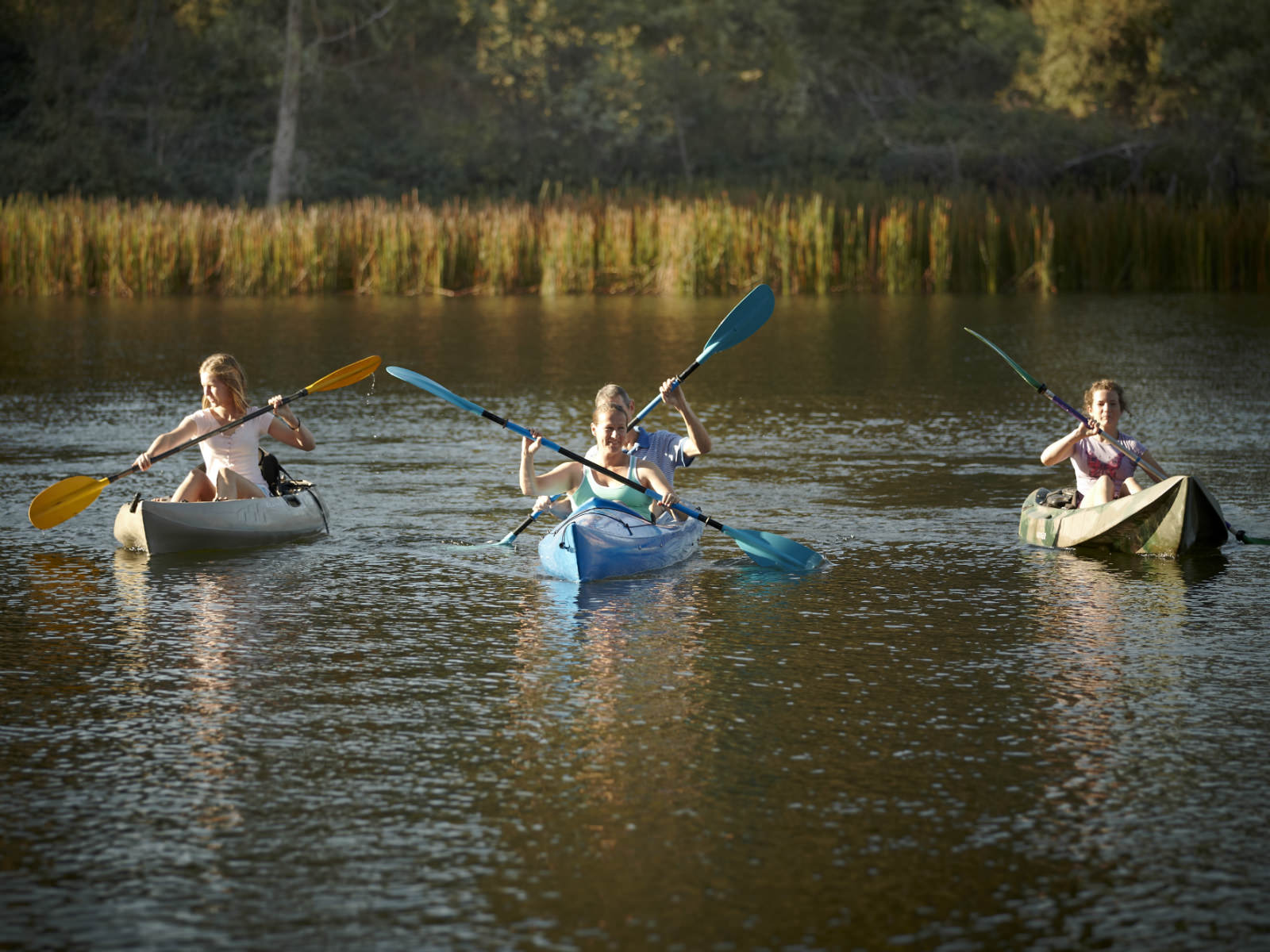 Lake William Hovell is an all time favourite in the King Valley.
Located approximately 18km from Cheshunt, the lake offers a picturesque recreational area perfect for BBQs, walking and hiking, fishing, canoeing and four wheel driving activities. The lake contains trout, redfin and some macquarie perch, and the size can surprise, with trout to 3kg and some healthy reddies in the warmer months.
The lake was officially opened in 1971 and was built to harness the waters of the King River for downstream irrigation purposes.  When the lake opened to the public almost 30 years ago, a number of unique regulations were put in place, most of which still apply today. Boats are limited to 8kph and 10 horsepower, camping within the confines of the reserves is prohibited and most of the western shore is landscaped, safe and accessible. This means the shore based angler can take the kids for a day's fishing, have a choice of locations to fish from and not be hassled by power boats or water skiers. Those anglers who have a boat can access a huge variety of water for what is a small lake. The eastern shore is quite deep and offers good trolling. The top of the lake, where the King River runs in is only 20 minutes from the boat ramp and offers lure casting, trolling, bait fishing and bait drifting. In between there are a number of bays on the western shore to explore.
As an irrigation storage, Lake William Hovell is often at the mercy of huge fluctuations in water level, with the lake sometimes drawing down to virtually the old river course in summer and filling to 100+% in winter. As a result of this it fishes best for trout during the winter months.
Target Species: Brown and rainbow trout, redfin. Macquarie perch are protected in this storage.
Best Methods: For trout, fish can be caught trolling, bait fishing, fly fishing or lure casting. For redfin, trolling, bait fishing, lure casting and jigging work well in the warmer months.
Lure Selection: Rapalas, baby merlins, mepps, celtas and tassies all work well here at times.
Getting There: 70km from Wangaratta on the Whitfield road.