Grade 1:
No bushwalking experience required. Flat even surface with no steps or steep sections. Suitable for wheelchair users who have someone to assist them. Walks no greater than 5km.
Grade 2:
No bushwalking experience required. The track is hardened or compacted surface and may have a gentle hill section or sections and occasional steps. Walks no greater than 10km.
Grade 3:
Suitable for most ages and fitness levels. Some bushwalking experience recommended. Tracks may have short steep hill sections a rough surface and many steps. Walks up to 20km.
Grade 4:
Bushwalking experience recommended. Tracks may be long, rough and very steep. Directional signage may be limited.
Grade 5:
Very experienced bushwalkers with specialised skills, including navigation and emergency first aid. Tracks are likely to be very rough, very steep and unmarked. Walks may be more than 20km.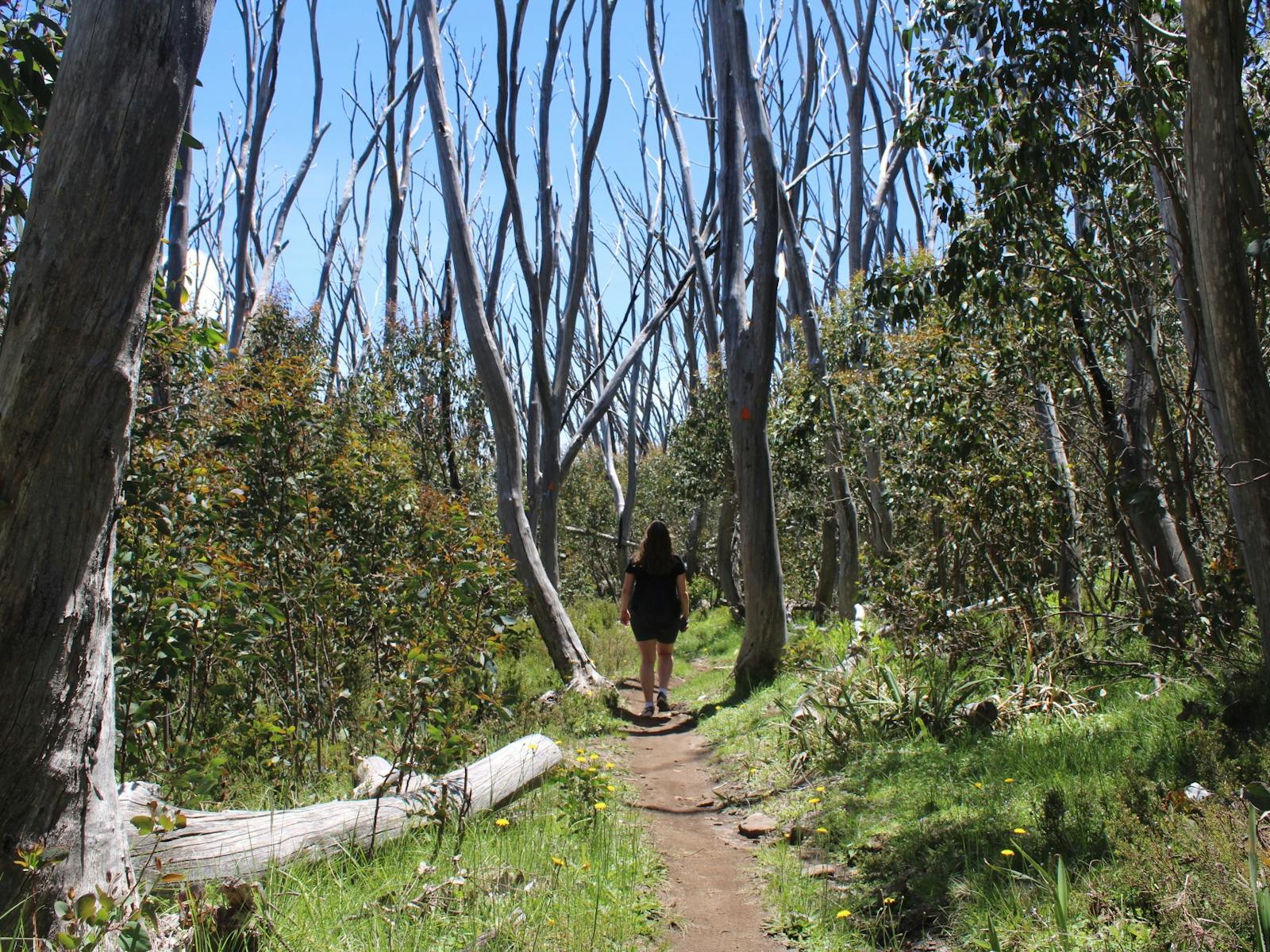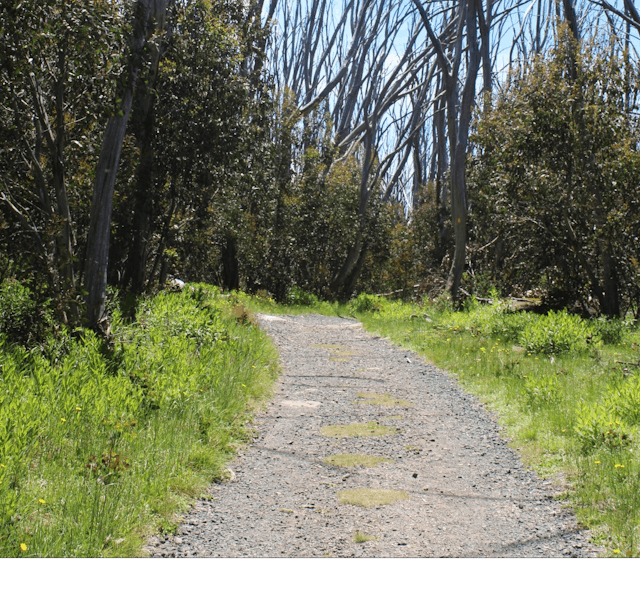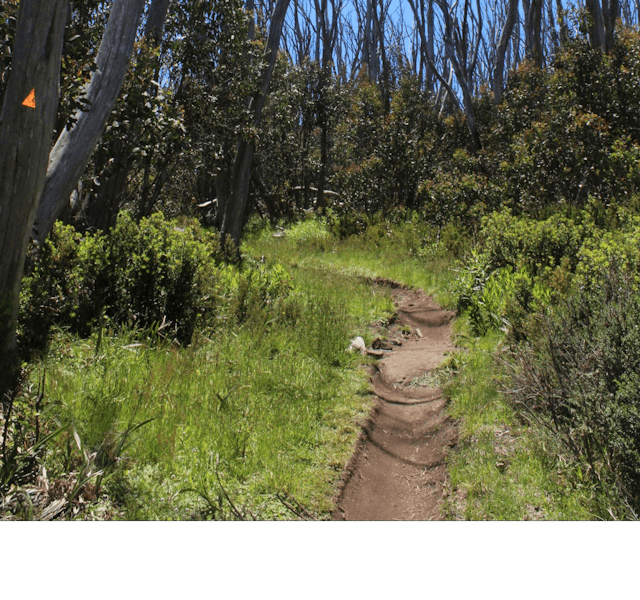 ---
An easy four kilometre return walk with plenty of spectacular views of the Victorian Alps Across to Melbourne and the Great Dividing Range from the Yarra Ranges National Park on offer.
With sections that take you through snowgum woodland and stops along the way that look out north to the Alps and south to Marysville and Melbourne, it is a fantastic addition to any big day.
From the Lake Mountain Alpine Resort Village Car Park, follow the wide track as it climbs steeply for 200 metres before levelling out to a gentle incline to the summit. The track to Marysville lookout takes off to the west from just below the summit. From the summit, the walk heads east to the Alps Lookout. From here it passes through an alpine bog and over several granite rock faces covered with lichens and mosses to reach the junction with the Snowy Hill track. Sherlocks lookout is located 100 metres along the Snowy track. Returning to the junction, the walk continues to Taggerty Valley View and then to Gerraty's car park via the summit.
...