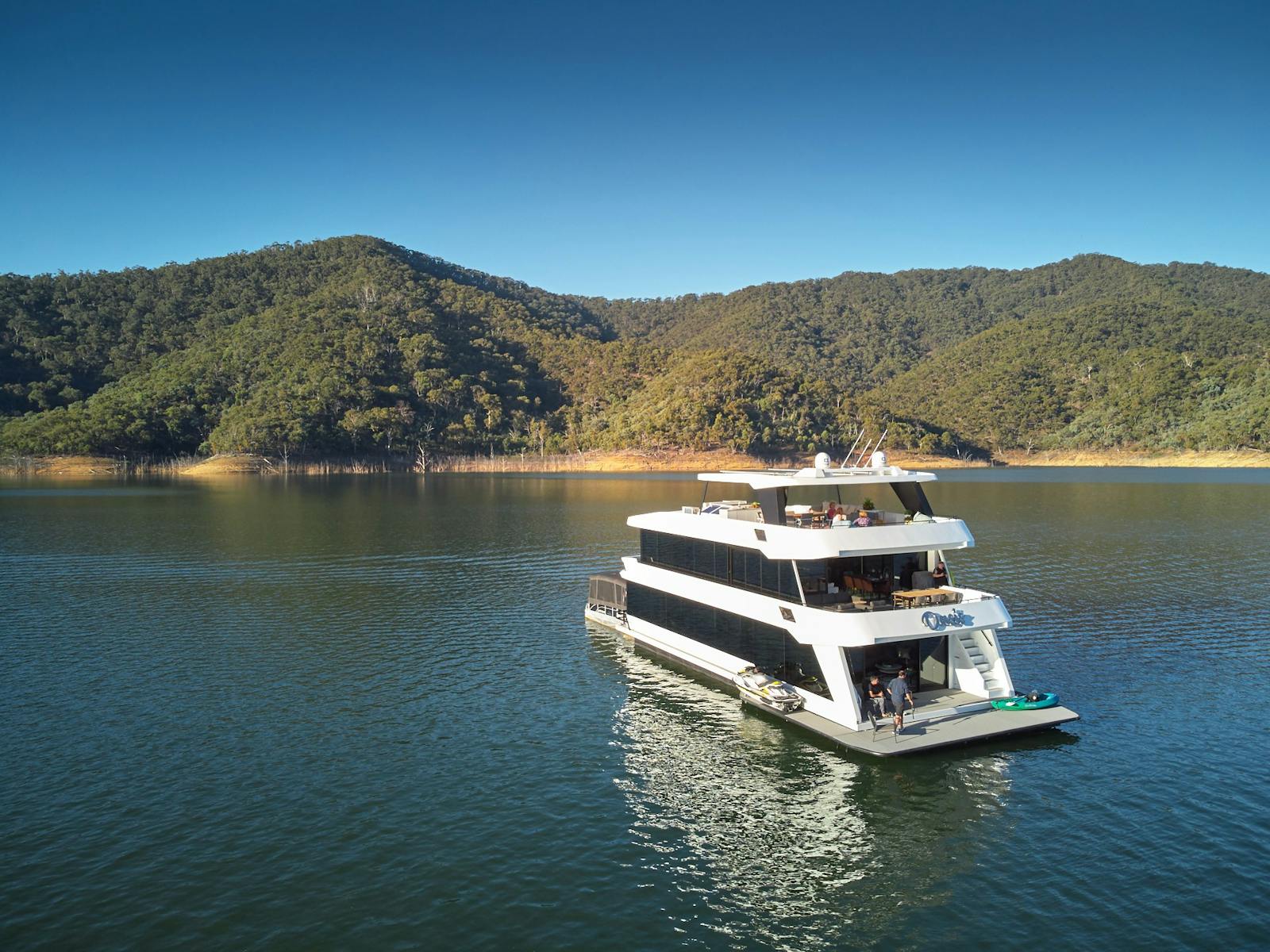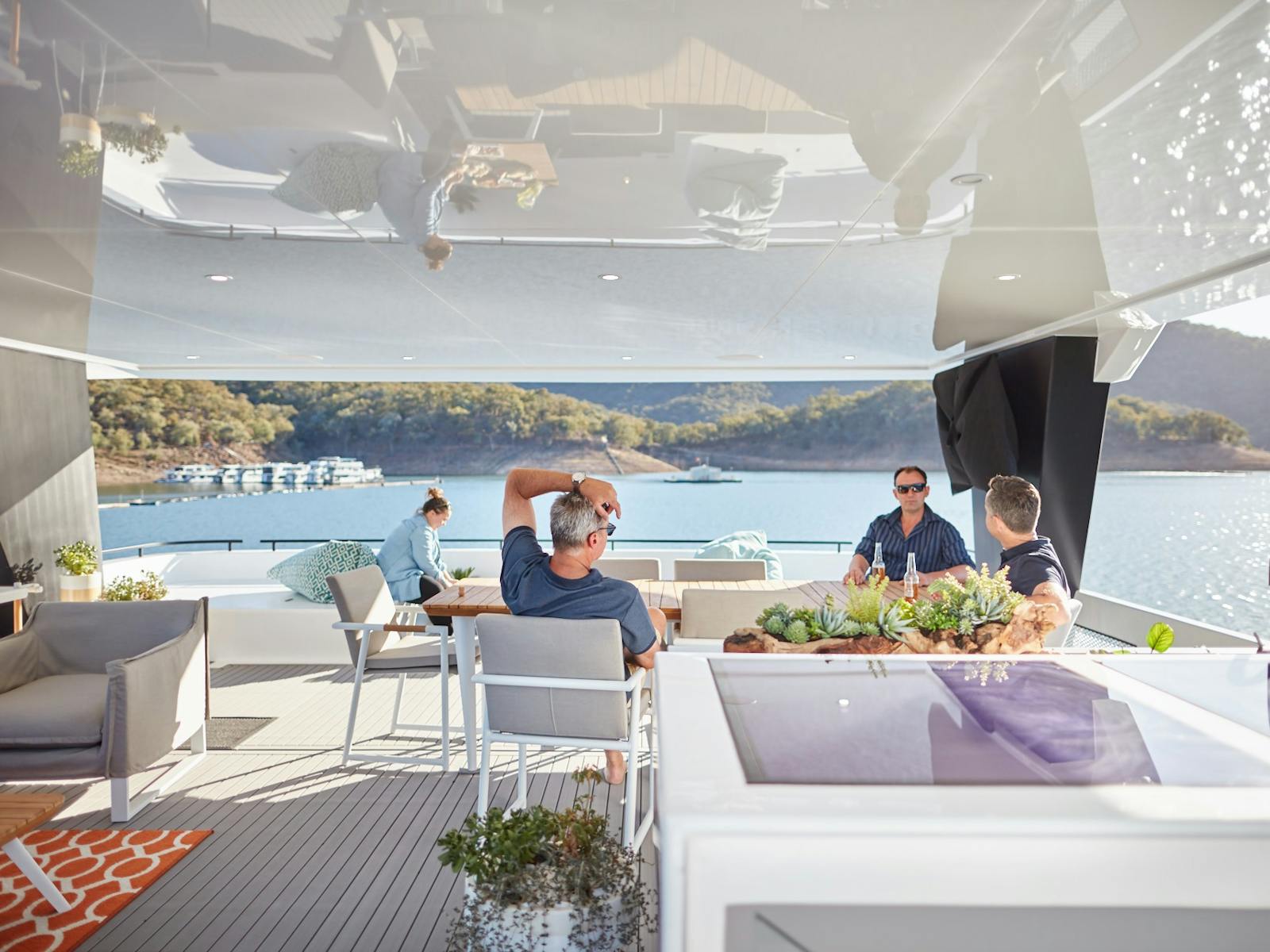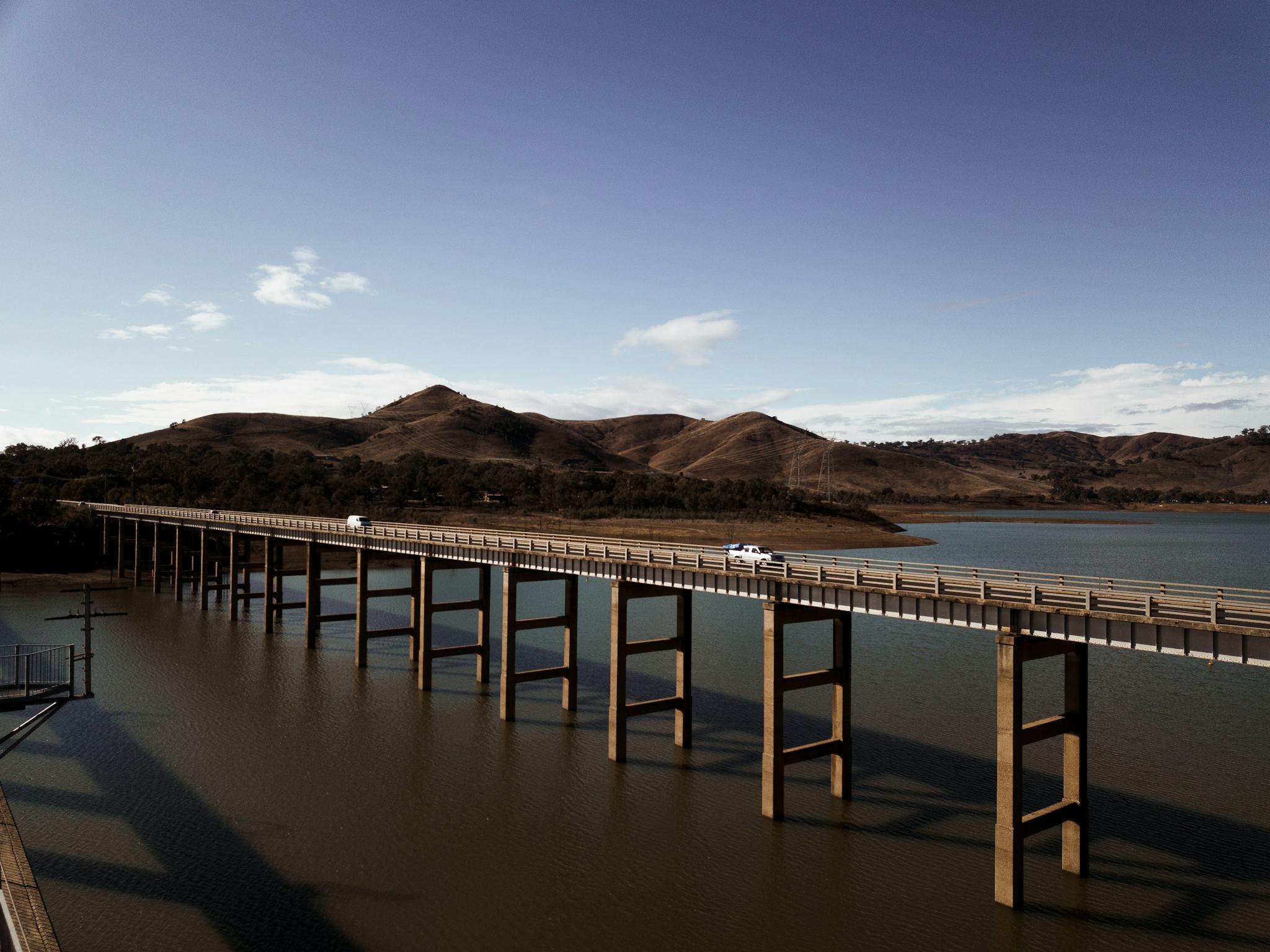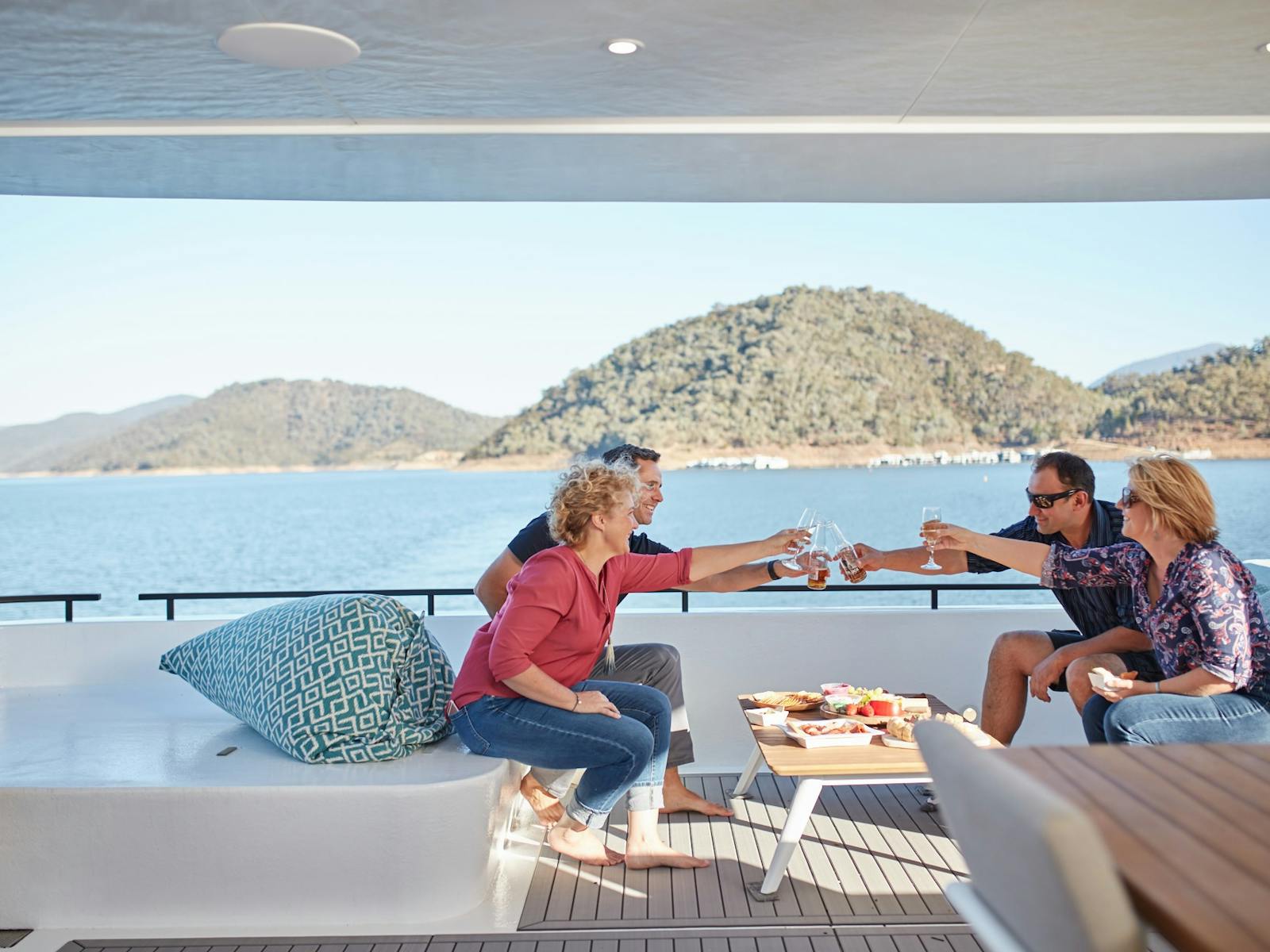 ---
A favourite destination for water sports enthusiasts and houseboat holiday-makers, Victoria's vast Lake Eildon holds up to six times the amount of water of Sydney Harbour.
Swimming, canoeing, jet and water skiing, sailboarding and sailing are all popular pastimes on the lake. There are also countless secluded fishing spots where you can catch trout, redfin, golden perch and the prized Murray cod. Picturesque and tranquil inlets are a delight to discover on a houseboat.
Lake Eildon's 515 kilometres of shoreline and capacity of 2,290,000 megalitres make it one of the largest artificial lakes in the state. Much of the lake is surrounded by Lake Eildon National Park, which offers a variety of settings from open bush on the northern side to dense vegetation on the southern and eastern sides. The Blowhard Summit Walk and the Perfect Cure Nature Trail provide an introduction to the park, as well as scenic vistas and encounters with local wildlife.
The northern Delatite Arm Reserve and the southern Fraser Camping Grounds have large, popular campsites with full facilities. Mobs of kangaroos and tame parrots are frequent visitors at the Fraser Camping Grounds.
South of the lake near Jerusalem Inlet is a smaller camping ground, which is a good base for exploring the rugged country by foot or 4WD. An off-road vehicle will take you part of the way up Mount Torbreck; a walk to the summit can be rewarded with snow in the wintertime.
The east and south-east of the lake are the least developed parts of the park and are popular with anglers, 4WD enthusiasts, kayakers, rafters and hikers, but the dense vegetation, abundant wildlife and steep-sided valleys help maintain its atmosphere of isolation.
Lake Eildon is approximately 145 kilometres north-east of Melbourne, or around two hours by car along the Maroondah Highway.
...
- Click items below to explore similar things in the High County Explorer
---