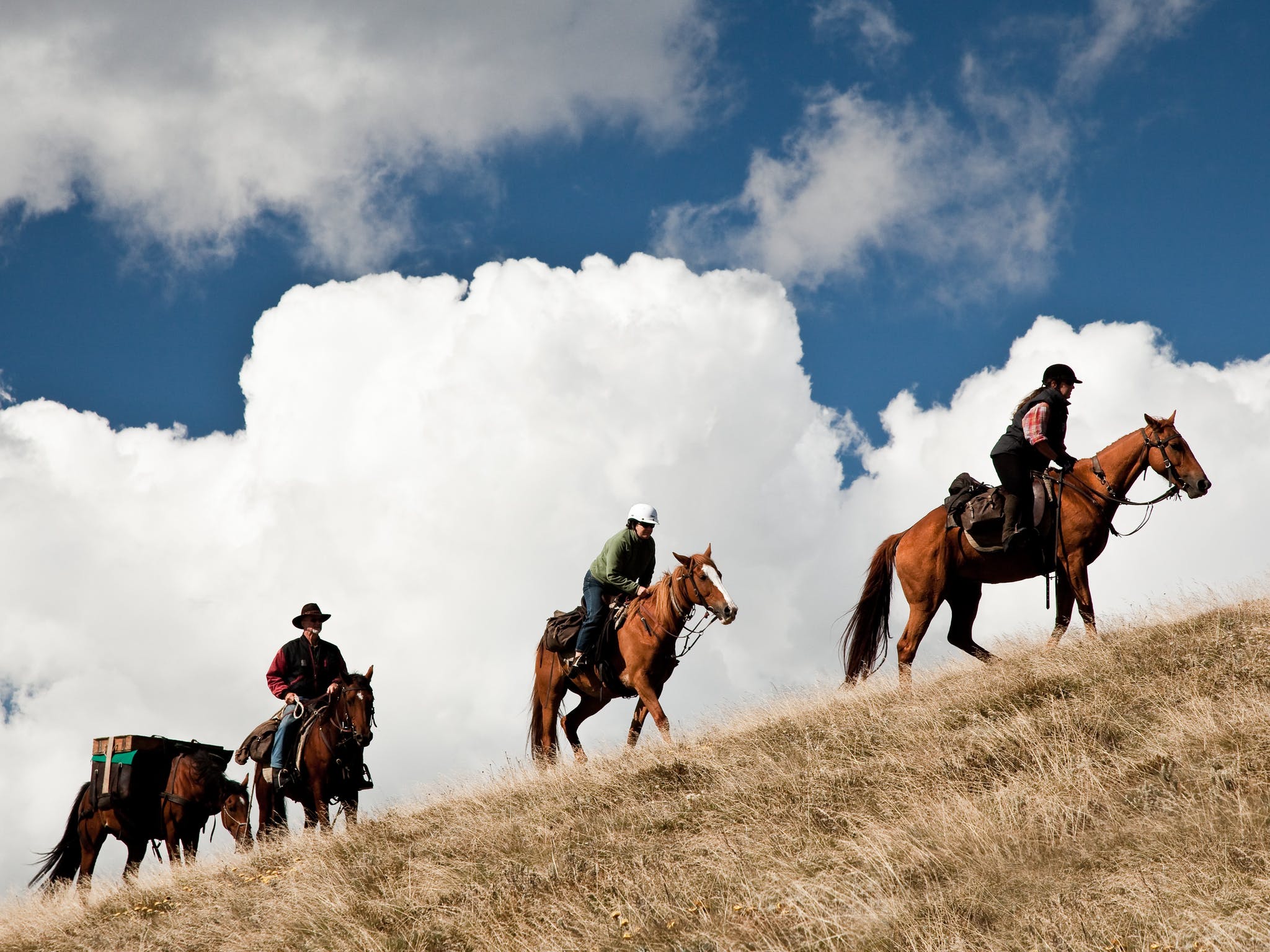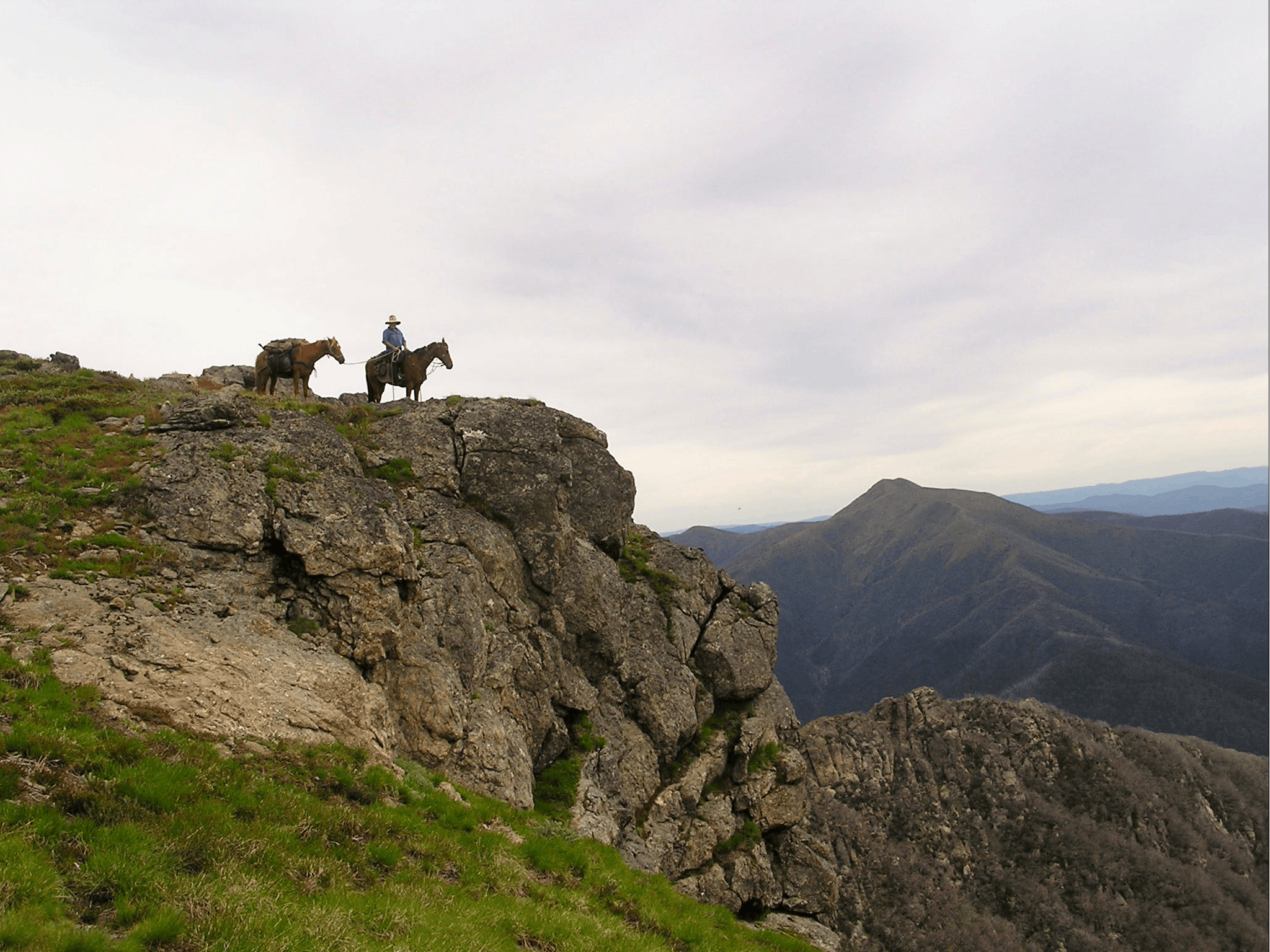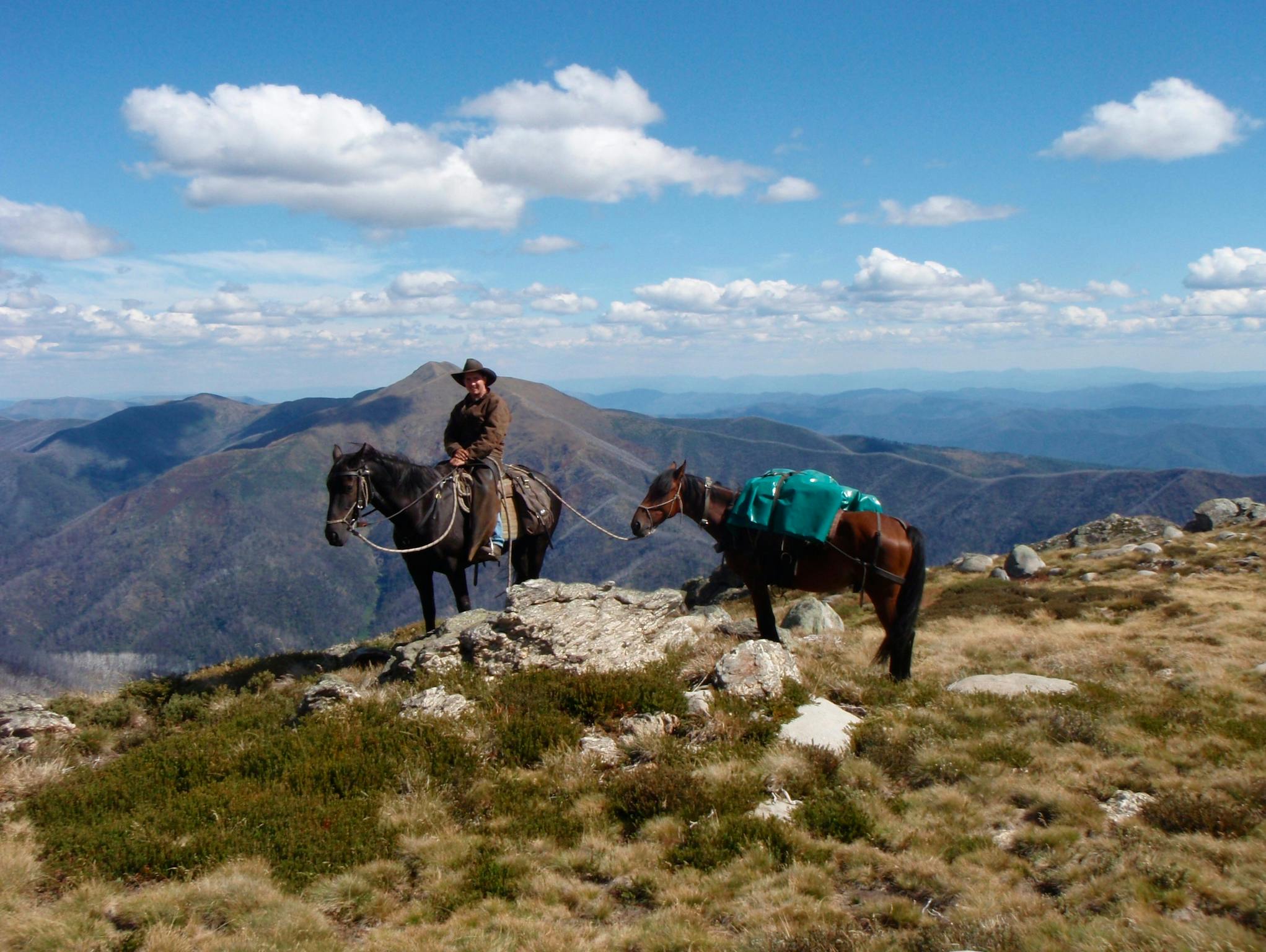 Join Bogong Horseback Adventures three day Packhorse Adventure and experience a truly Australian experience. Get a little saddle grease on your trouser seat this Labour day long weekend.
Travelling the High country with Packhorses provides a balance between our living heritage and modern adventures. This tour takes in Mount Fainter and Bogong Jacks Hideout. Its been made easy for the casual weekend rider or the beginner rider, by camping two nights at Bogong Jacks Hideout camp. On Sunday you ride out over Mount Fainter and unload the lunch pack at Tawonga huts.
After your billy boils and the cake washed down with billy tea it's out into Pretty Valley for a few good canters, let the wind blow out the cob webs and stresses of your busy lives. Then it's home ward over Big Hill and into the Kiewa valley where you can freshen up for your drive home, or stay the night and leave early on Tuesday morning.
ID: 56b24d3dd5f1565045d925a1-56b24d3dd5f1565045d925ab