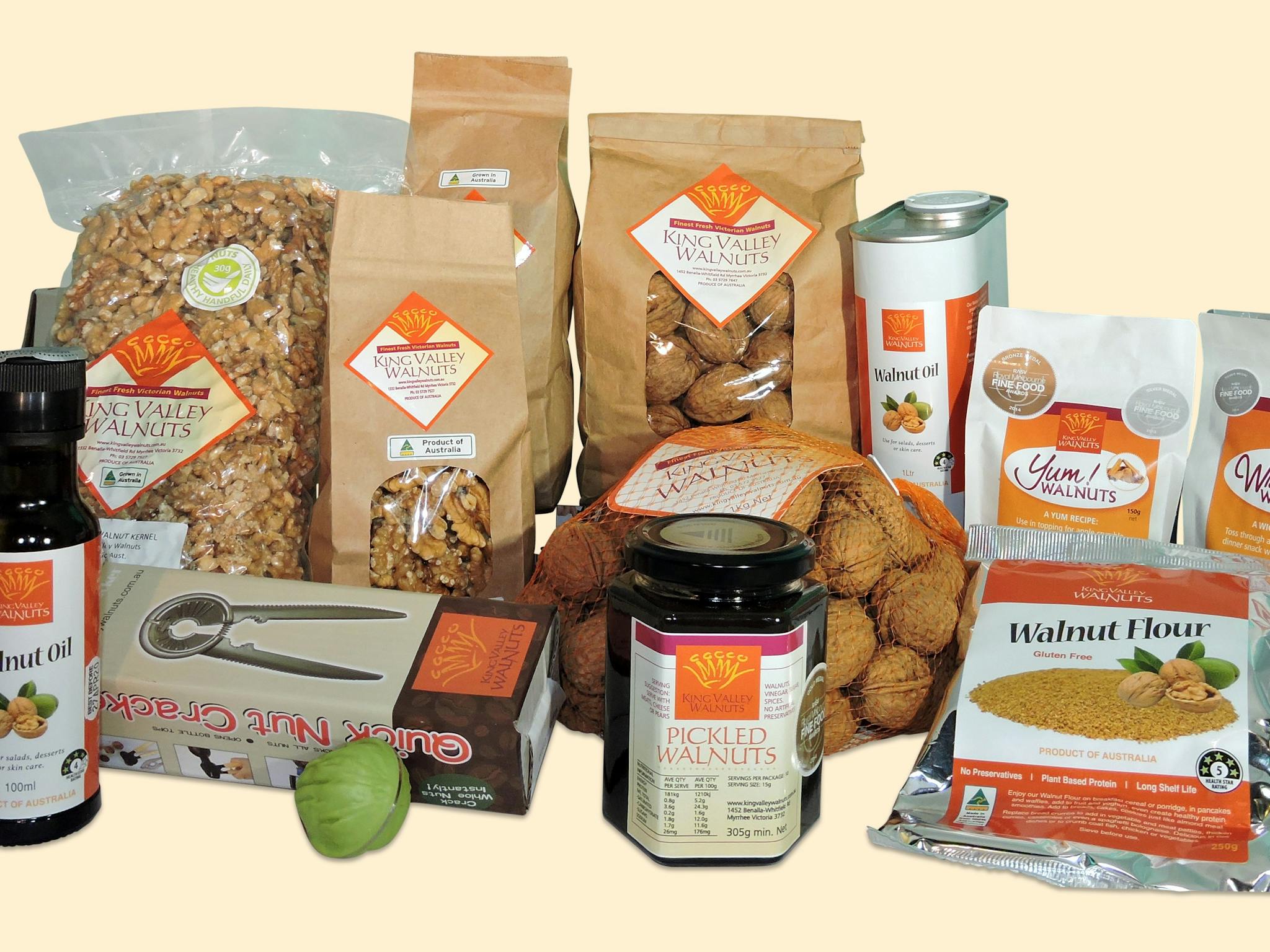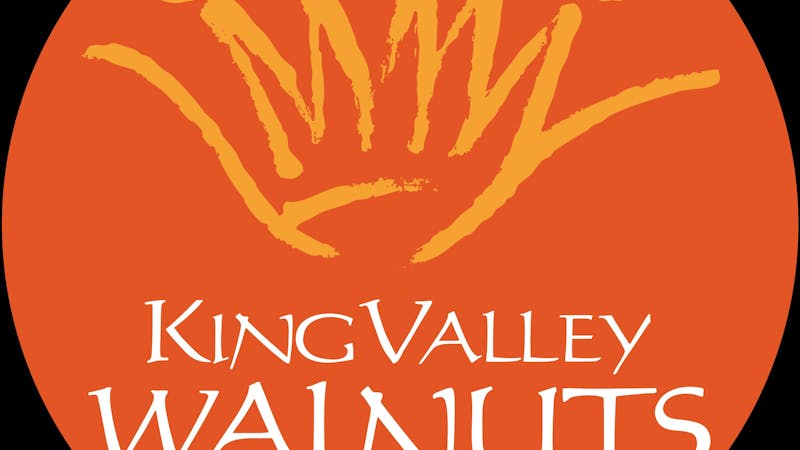 ---
King Valley Walnuts is in the beautiful valley of the 15 Mile Creek at Myrrhee.
They offer more than just nuts.
They not only grow and sell walnuts from the three orchards, but also create many award winning products on-site in their farm kitchen.
You can buy many vegan, vegetarian and gluten free healthy snacks here from the farm shop. You can be confident in knowing all the products that you buy are nutritious and made from local ingredients.
Walnut butter spread, pickled walnuts, many flavoured spiced walnuts, walnut oil, walnut flour, walnut and olive oil soap, walnuts in the shell and out of the shell are all available at the shop.
You can also book a tasting experience for a group of eight or more people to sample the many products.
Just down the road is Brookfield Maze and cafe that can also be a great place to visit at Myrrhee, there is also an online order service to anywhere in Australia.
Located just 40 minutes from Benalla or 15 minutes from Mohyu you can visit King Valley Walnuts on you way to the King Valley wineries.
Their opening hours vary between the seasons however they are not open on public holidays.
...