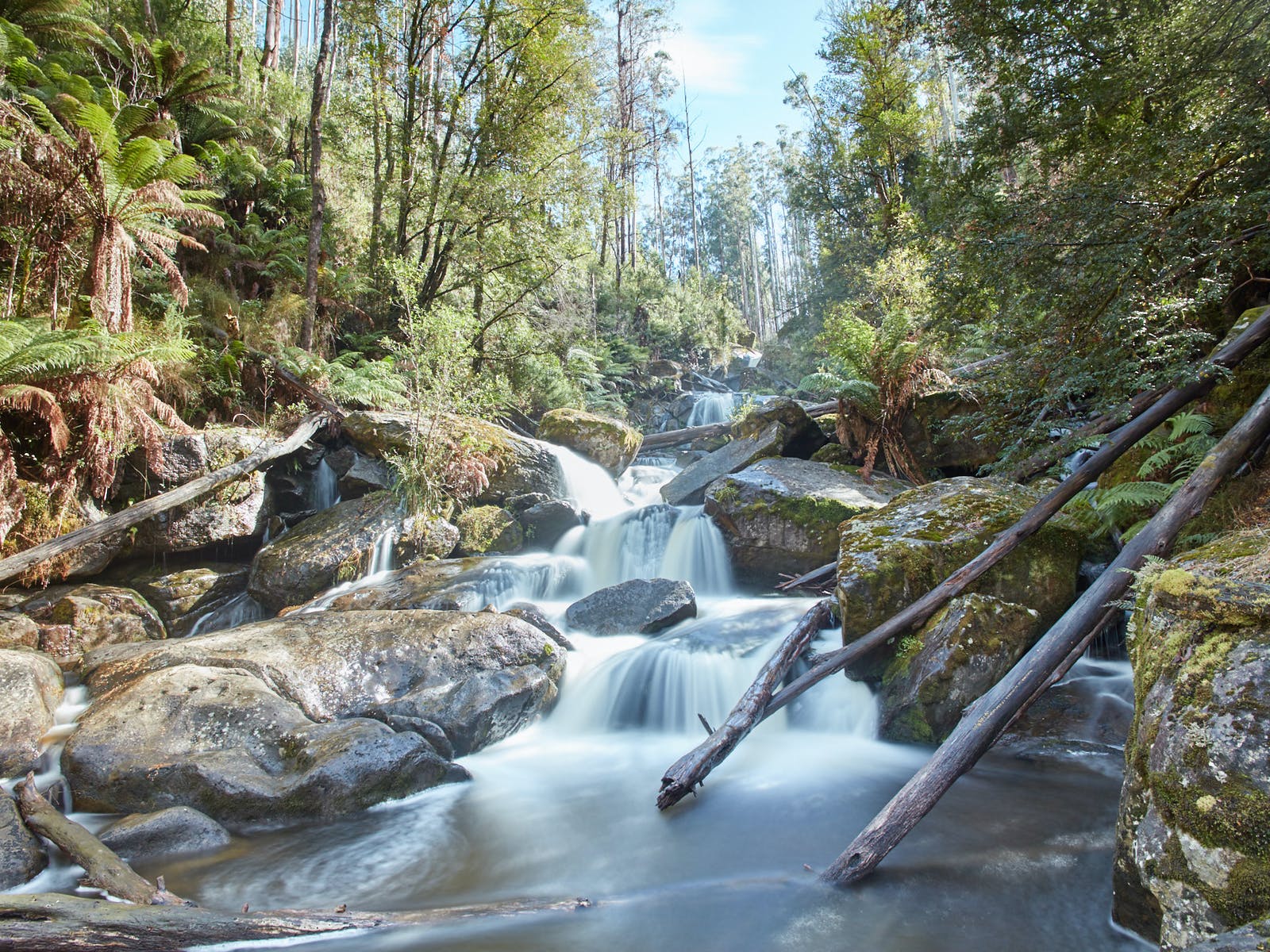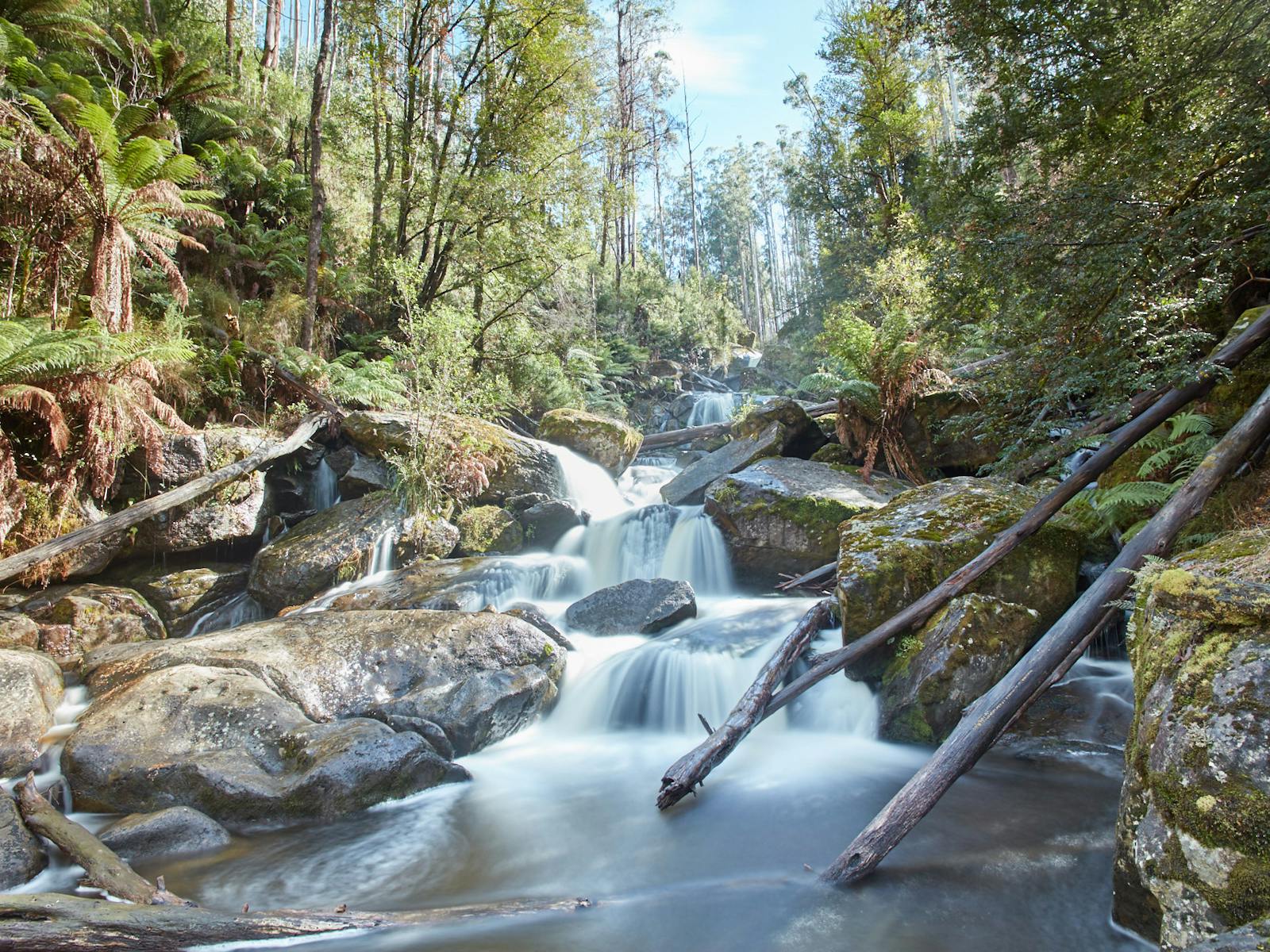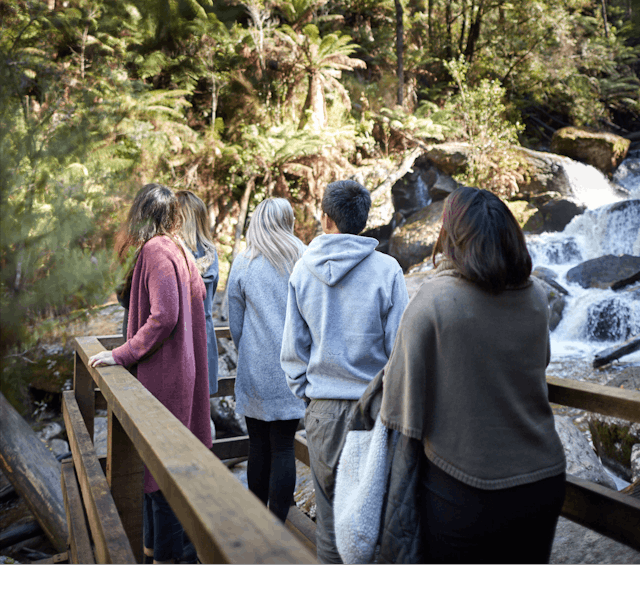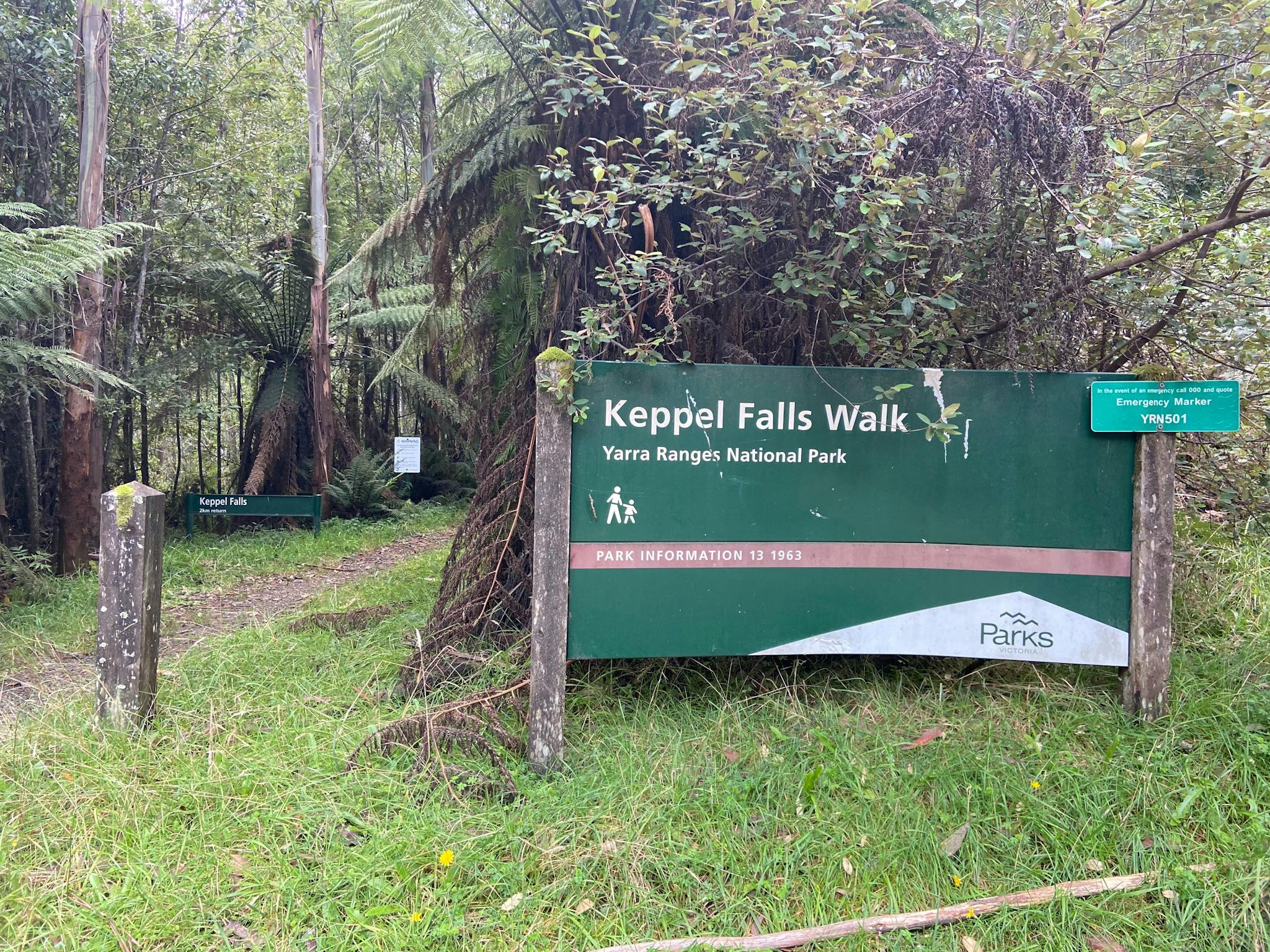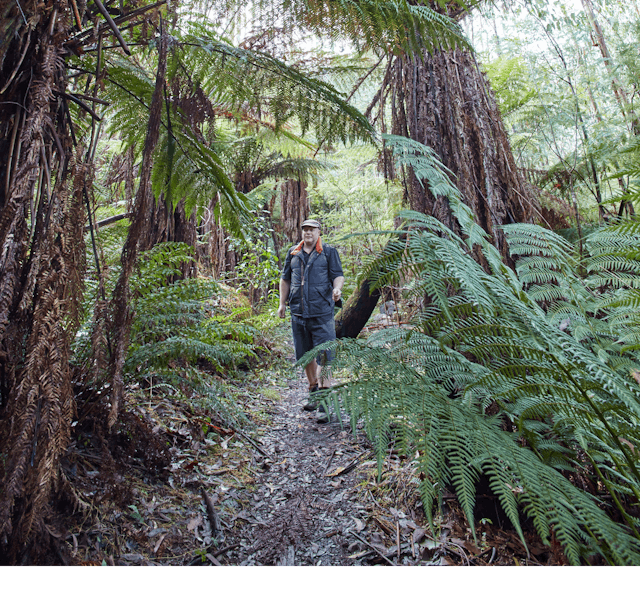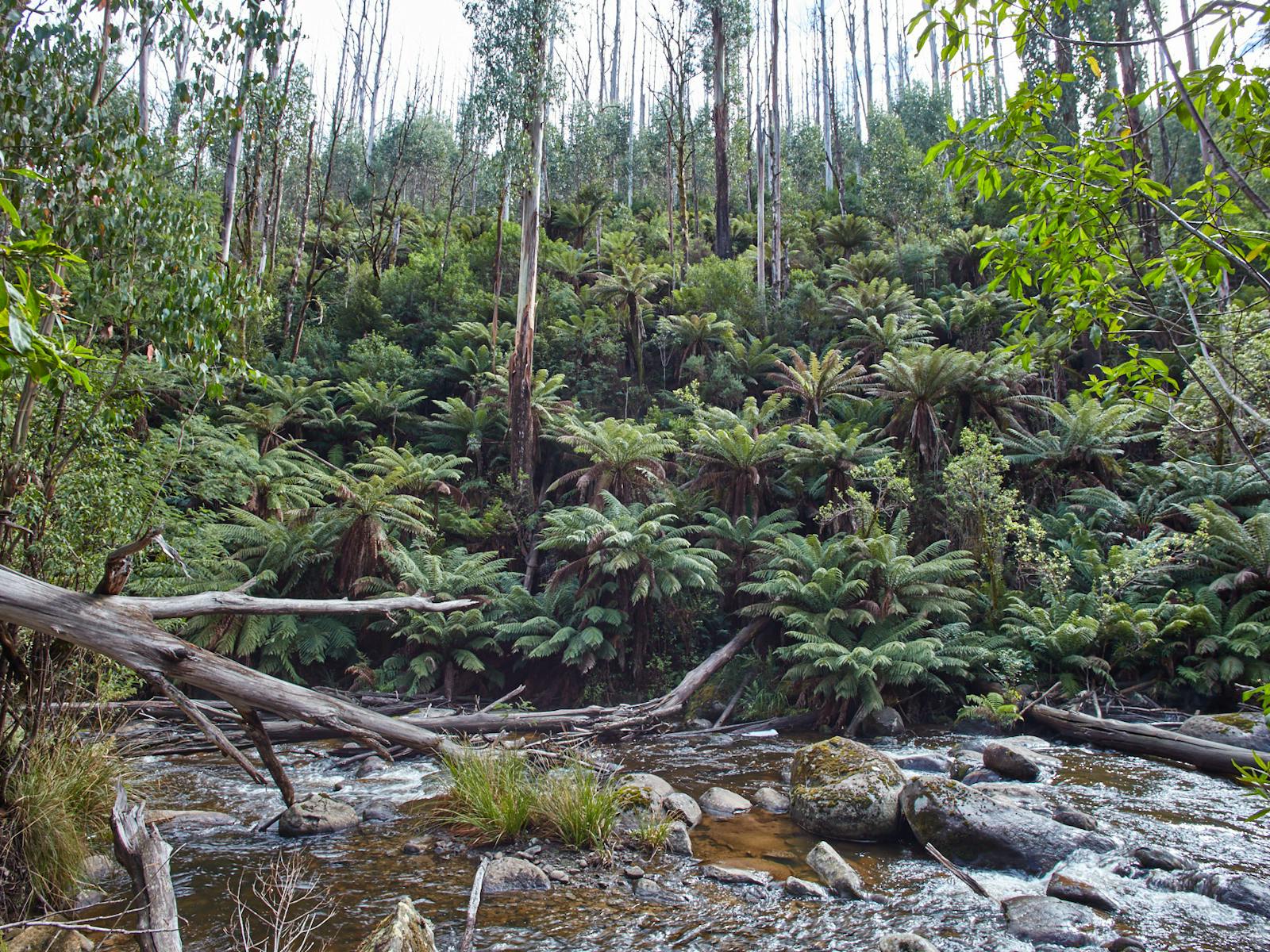 Keppel Falls is a long set of cascades that tumbles down the mountain side in the headwaters of the Taggerty River. After a pleasant one kilometre walk from the car park, through a cool temperate and mountain ash forest, you will reach the wooden platform protruding over the river revealing impressive views up and down the cascades.
A roadside lookout a few 100 metres east of the car park along Lady Talbot Drive offers a distant view of the Falls and gives an indication of the full length. For more waterfall adventures check out Phantom Falls, also on Lady Talbot Drive.
Keep in mind Lady Talbot Drive has seasonal road closures due to bad weather and fallen trees over the road. If this is the case there is the opportunity to park your car at the closed gate and walk approximately one hour up the gravel road to the start of the Keppel Falls Walk, passing Murray Pass Picnic Area and Phantom Falls on the way.
ID: 5ff7ce6d800f4b602473a8a8