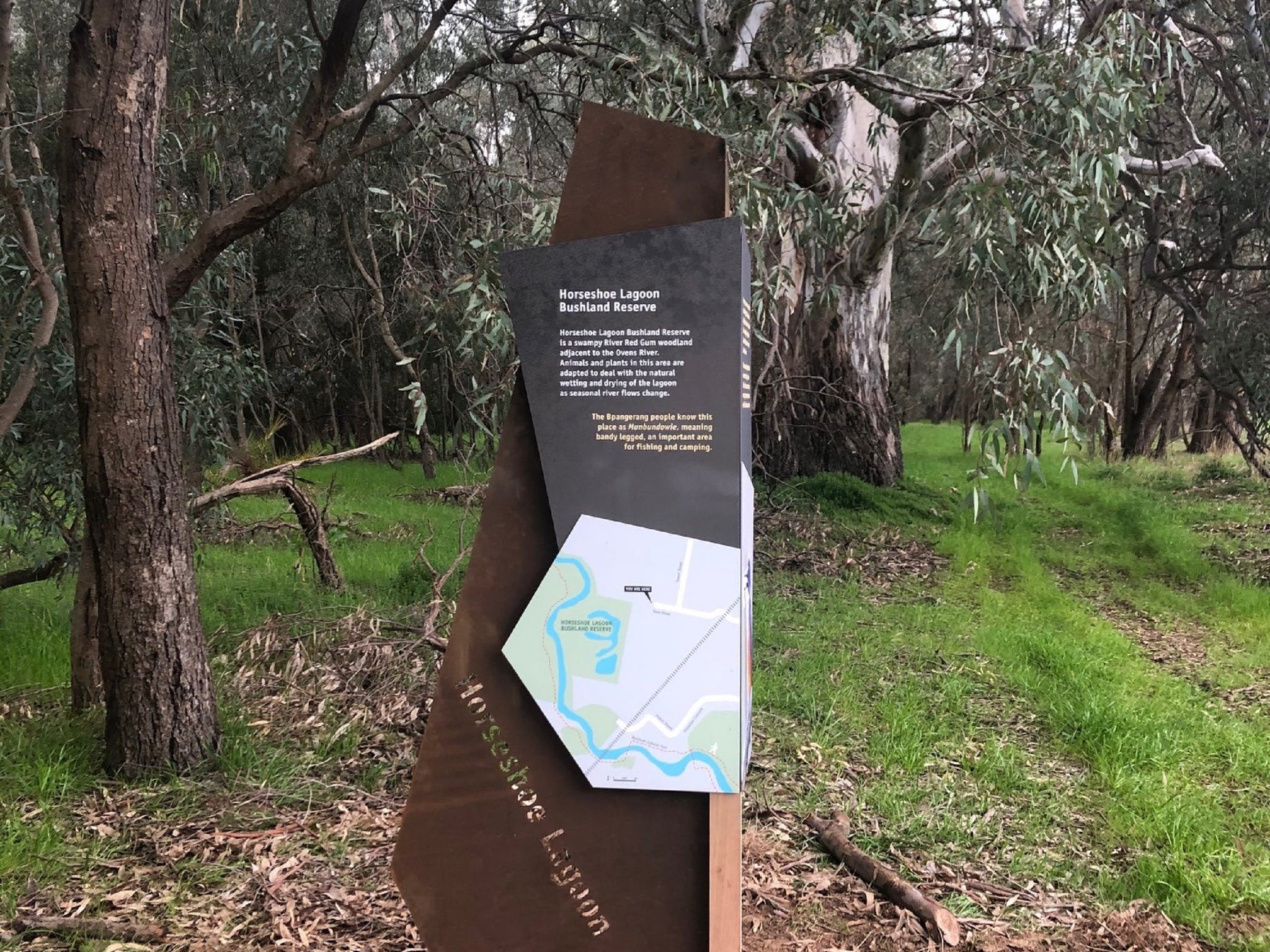 Horseshoe Lagoon Bushland Reserve is a swampy River Red Gum woodland adjacent to the Ovens River.
Animals and plants in this area are adapted to deal with the natural wetting and drying of the lagoon as seasonal river flows change.
The Bpangerang people know this place as Munbundowie, meaning bandy legged, an important area for fishing and camping.
Access to reserve is via the gate at the end of Dale Street where you can park.
Alternatively you can ride the 3.6km from Apex Park by heading east along Binkerton Street, then left into Bank Street where the reserve is sign posted. Keep right at Willis Street and turn left at Dale Street.
Continue straight under the railway bridge and pass through the gate (remembering to close again). Walk a short way and you will see the Horseshoe Lagoon signage.
Here you can see many water birds including Egrets, Spoonbills and Kingfishers and a variety of native flora including Sedges, Rushes, River Bottlebrush and many old River Red Gums. This area provides good habitat for riverine turtles (e.g. Macquarie Turtle) which can be seen basking on sunny days and many reptiles so be mindful of snakes when walking.