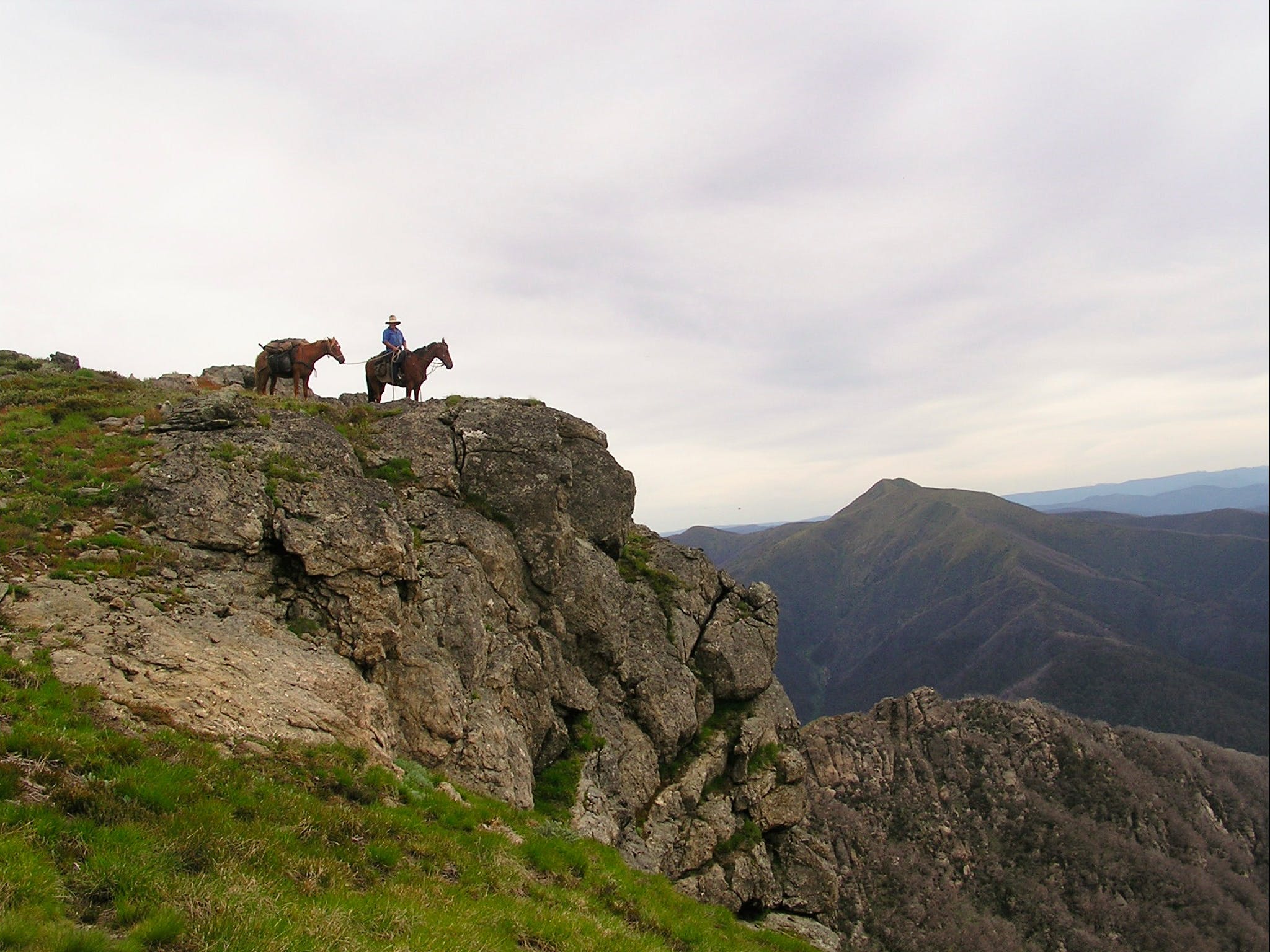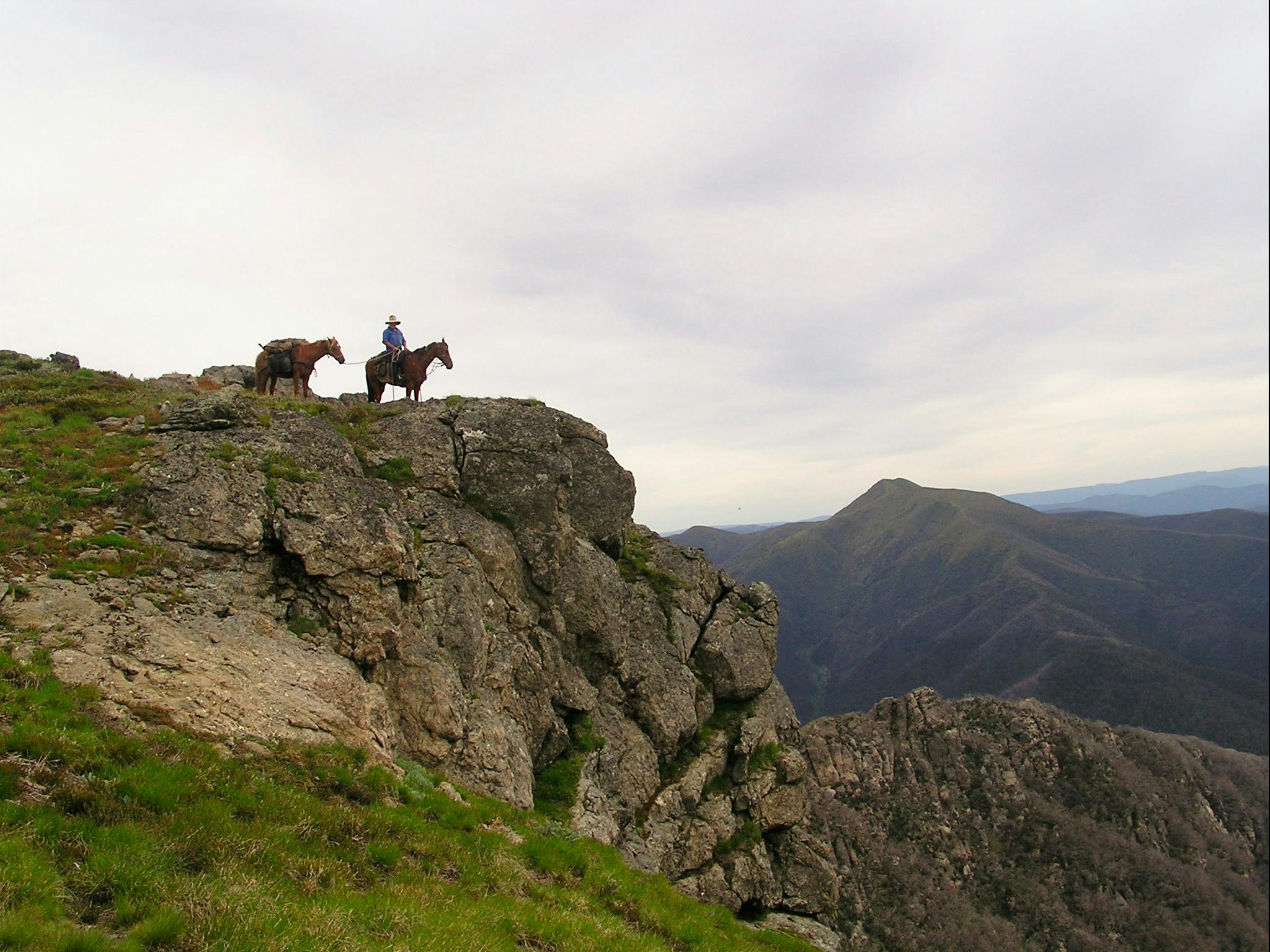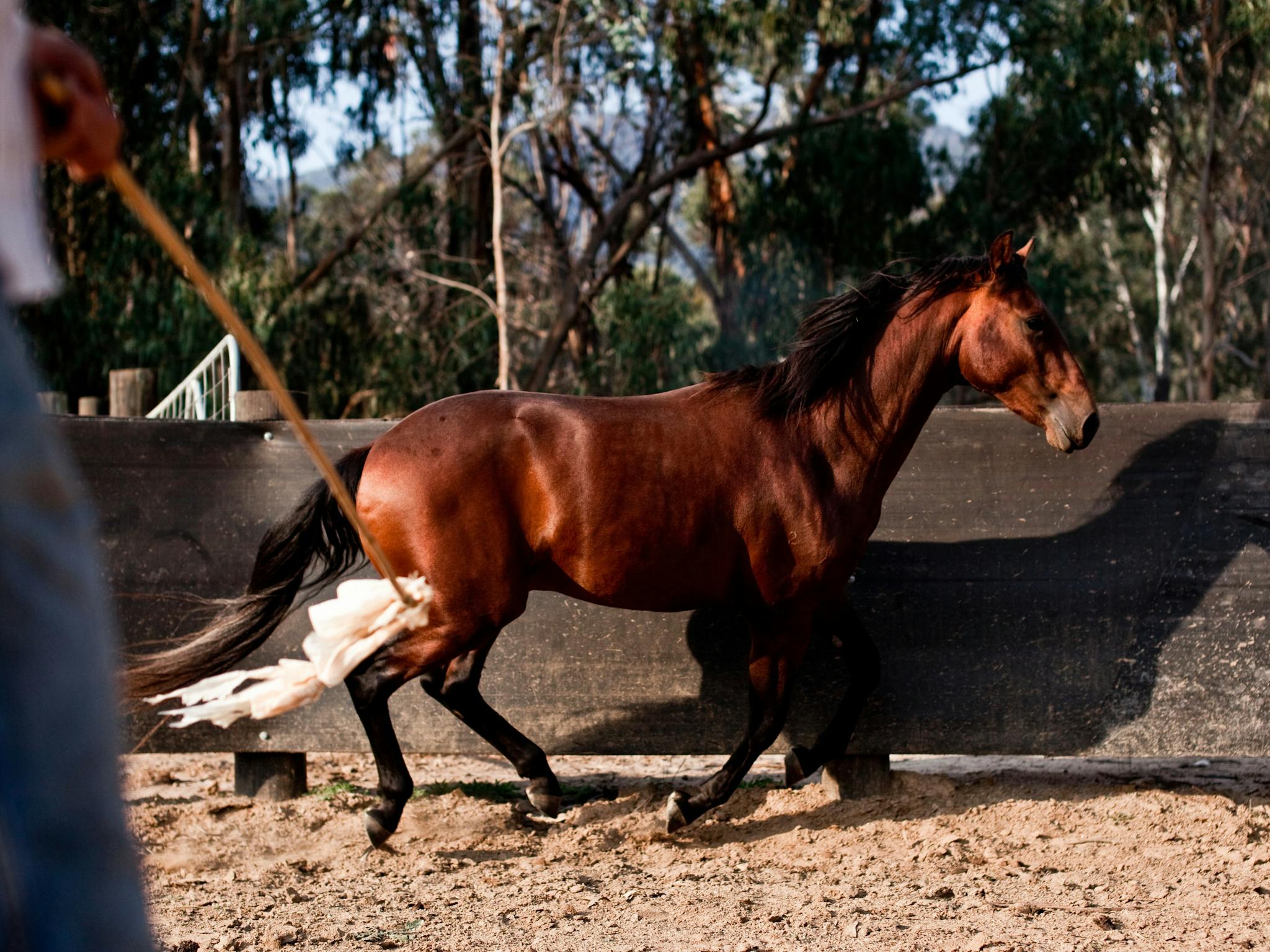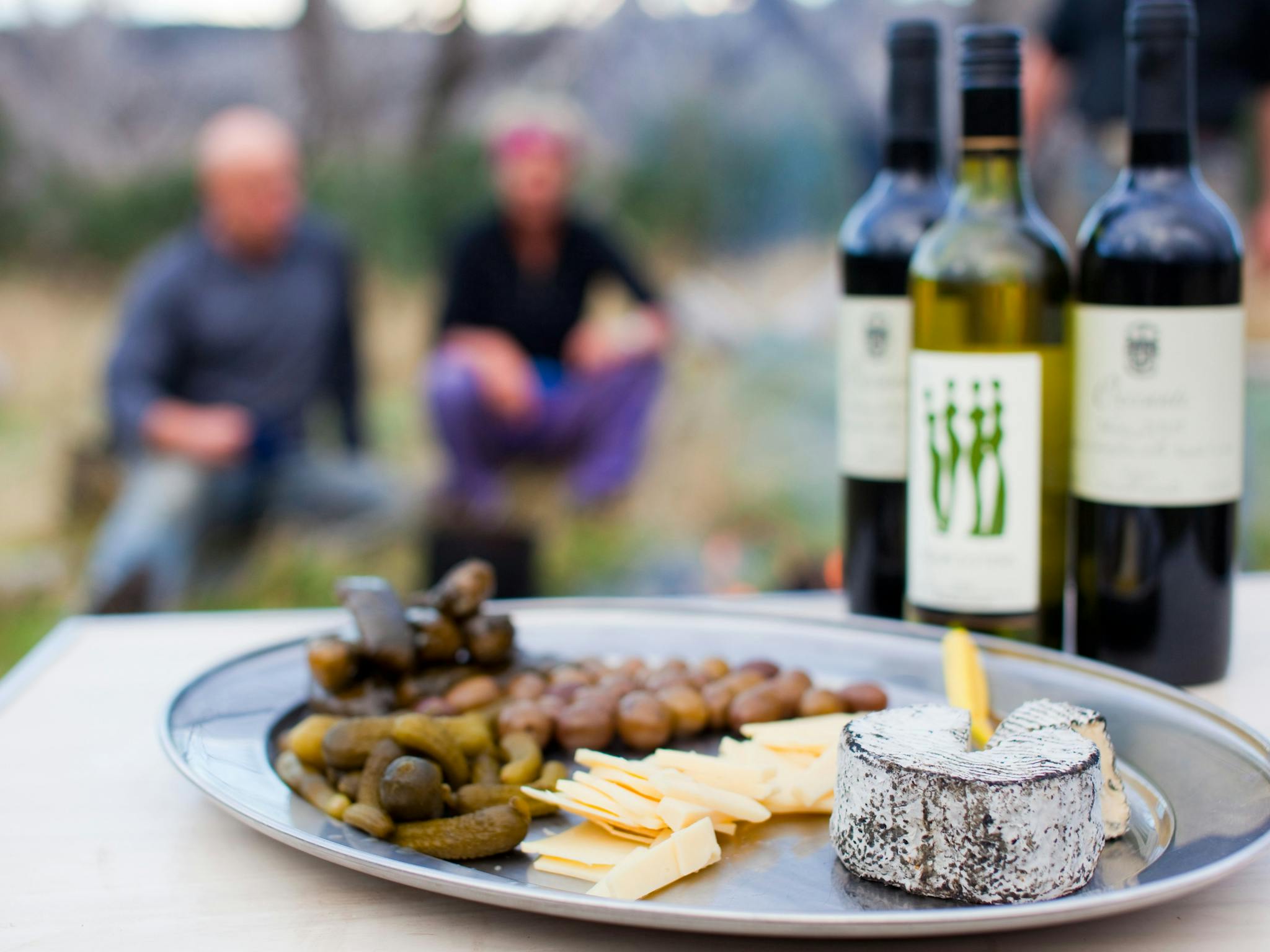 Horsemanship clinic in a spectacular classroom, beyond the yard and stable. Advance your horse and rider relationship in a working environment. Great horses, beautiful camps, brumby country, experienced leaders.
This five day travelling clinic combines the rewards of a remote packhorse expedition with the the extra dimension of horsemanship skill building in a working environment. The experienced horse masters offer ongoing advice and ideas throughout the expedition.
Although all BHA rides include basic Natural Horsemanship, these clinics are an opportunity to focus on horsemanship, observe brumbies in there natural wild herd environment, learn the traditions of using packhorses, bush skills, camping with horses and problem solving the challenges of horses in remote landscapes.
On these expeditions there is an opportunity to bring your horse or use one of BHA's own bred and trained mountain horses. Offering one on one mentoring, the Natural Horsemanship mobile clinics will be run this year by Lin and Clay Baird.
ID: 56b24d3dd5f1565045d925a1-56b24d3dd5f1565045d925a5