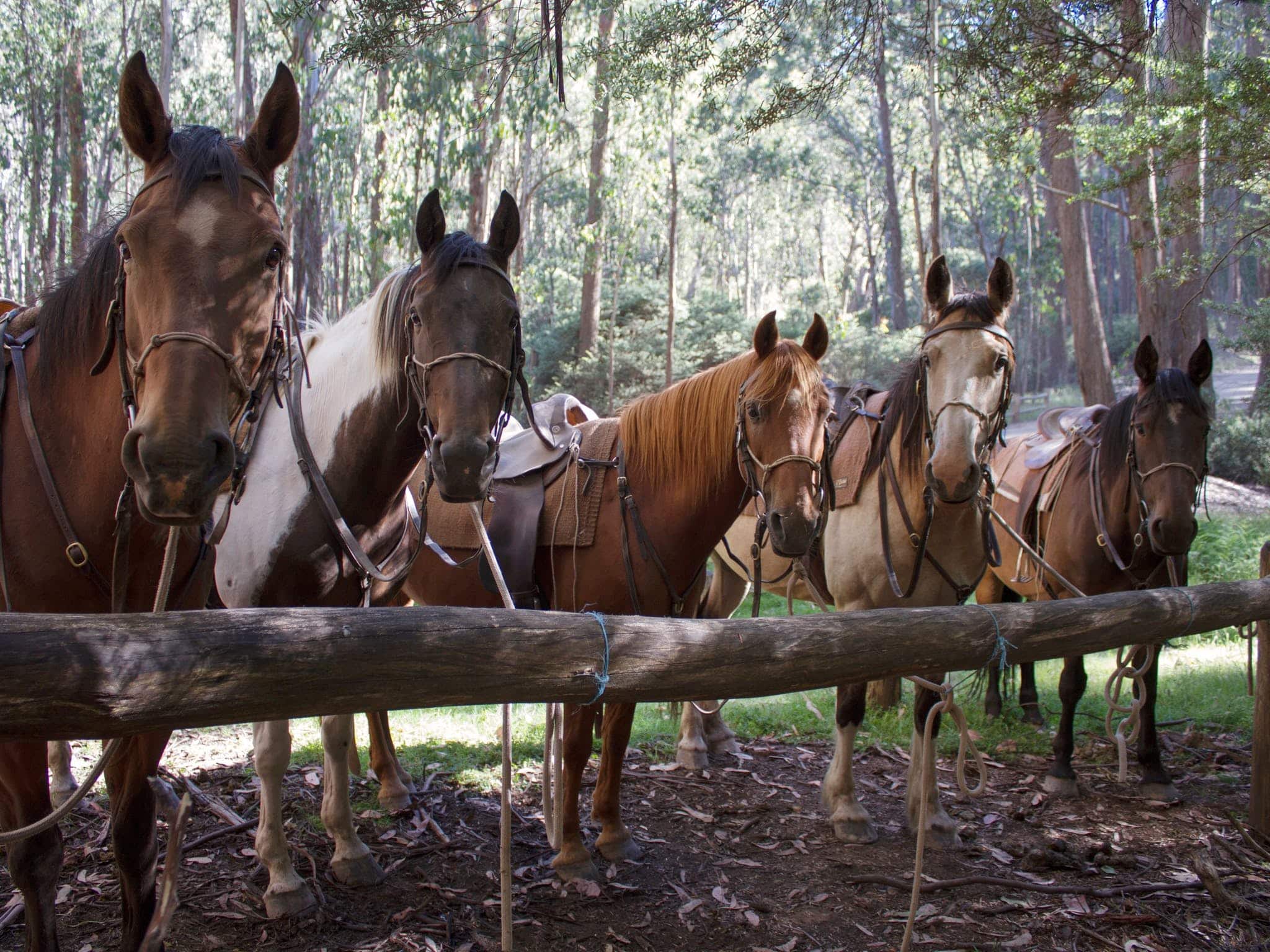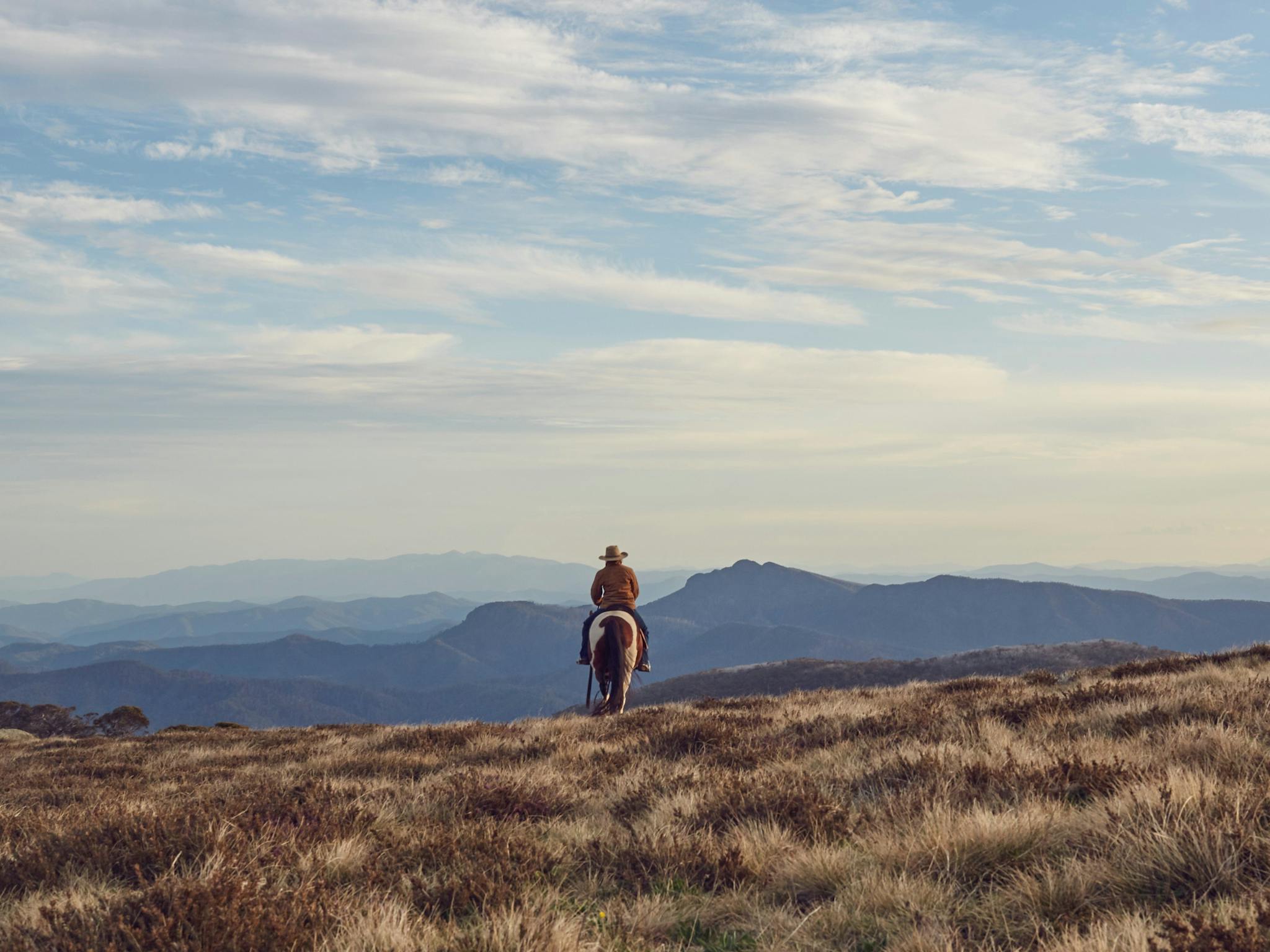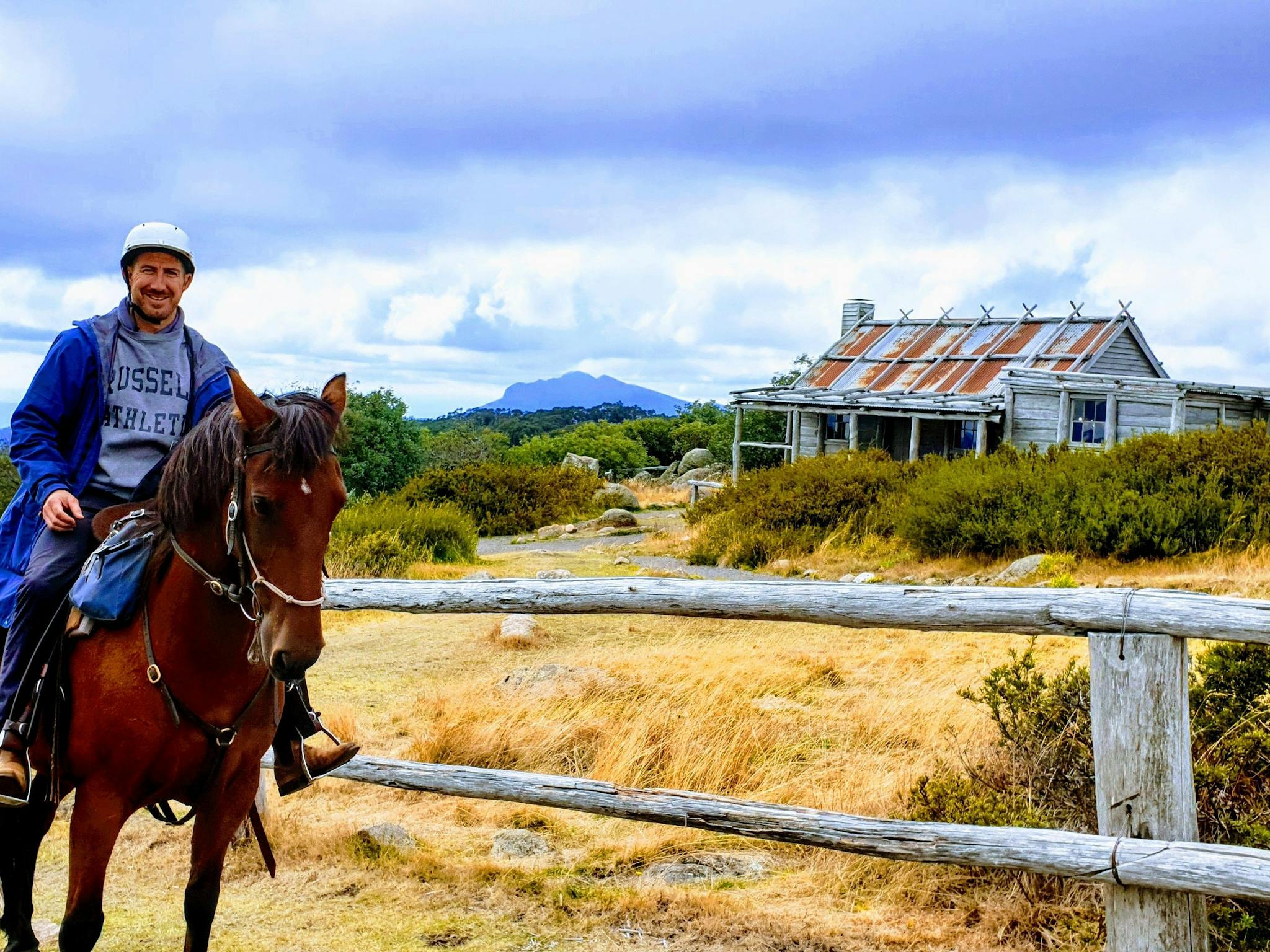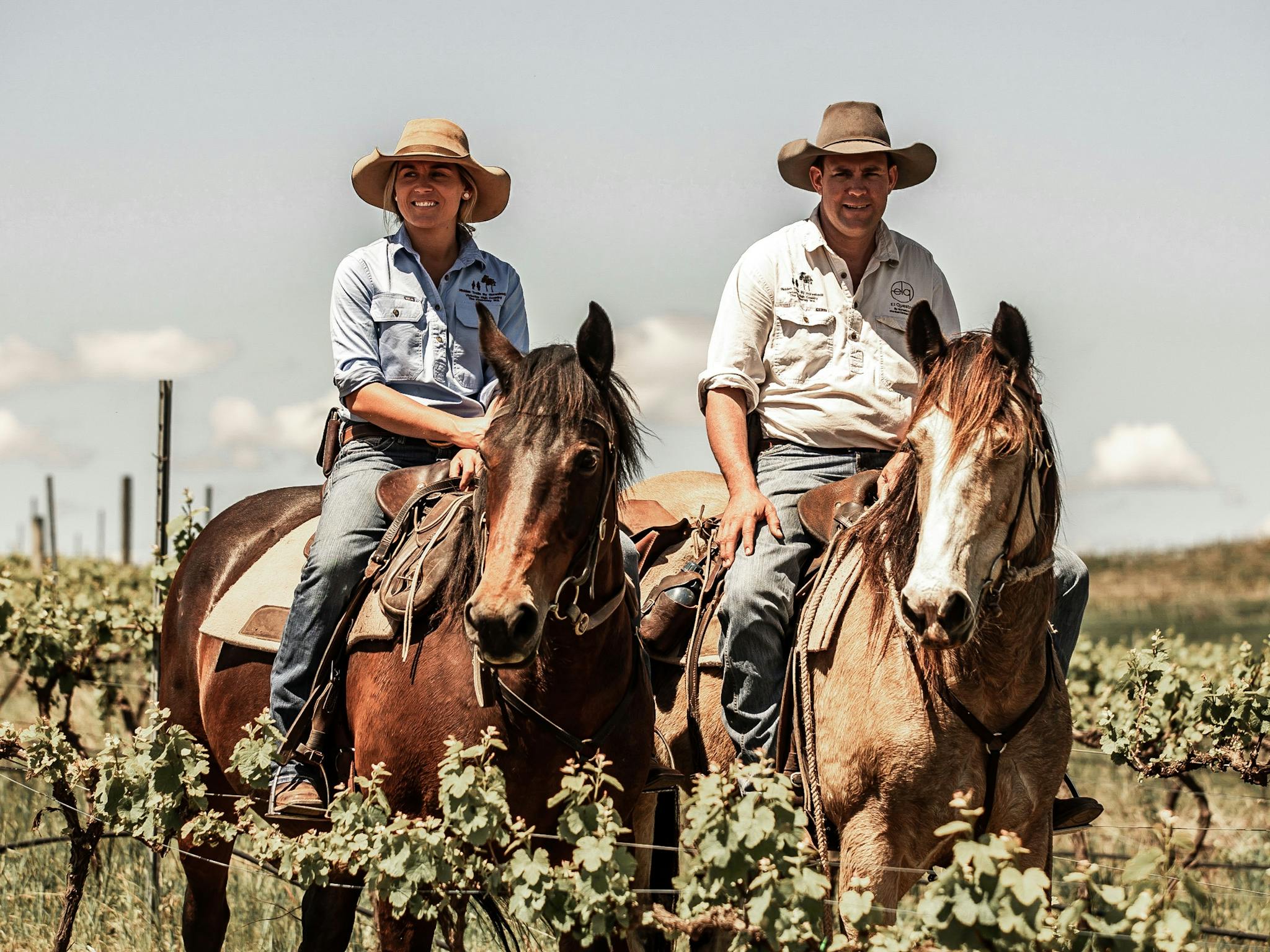 Hidden Trails by Horseback offers scenic horseback treks in Mansfields High Country, taking in the scenic mountain country around Mt Stirling, the Delatite river, the Howqua river and the Bluff and beyond, all of these areas were featured in the iconic Australian film 'The man from Snowy River'. Enjoy a high country adventure with our experienced guides, catering for novice to experienced horse riders.
At the farm 'Saddlers Run', the Hayes family breed and train their own trekking horses, so their knowledge and trust has been established from a young age.
After a long day in the saddle, they strive to provide an exceptional bush style meal, Christian is a qualified chef, so our food is a priority and passion.
Gudies share their care and knowledge of the environment and local history, enjoy hearing knowledge of the plant, indigenous history and the heritage of the high country cattlemen and miners within the area.
Experience iconic Australian backyard with locals.
Services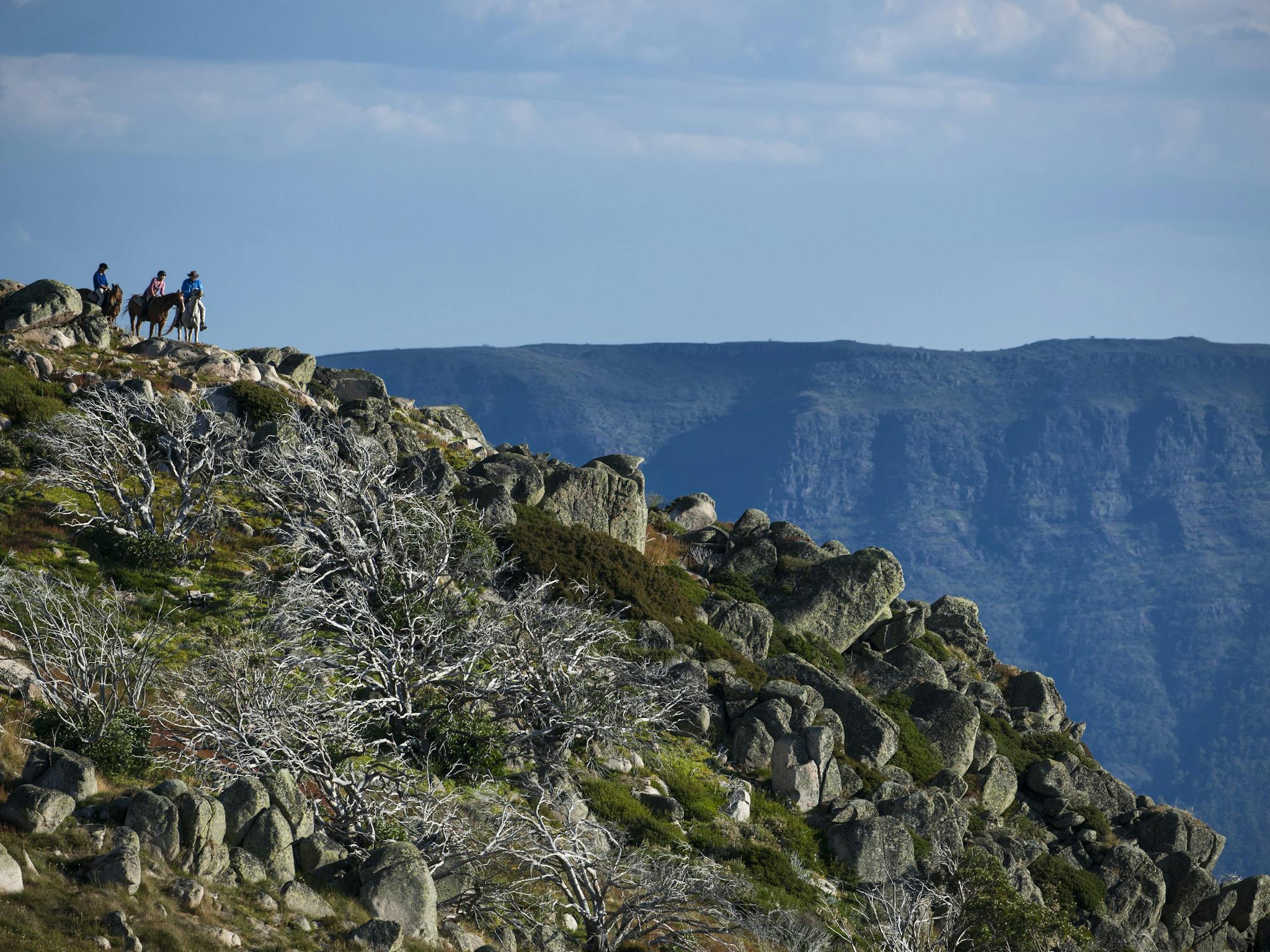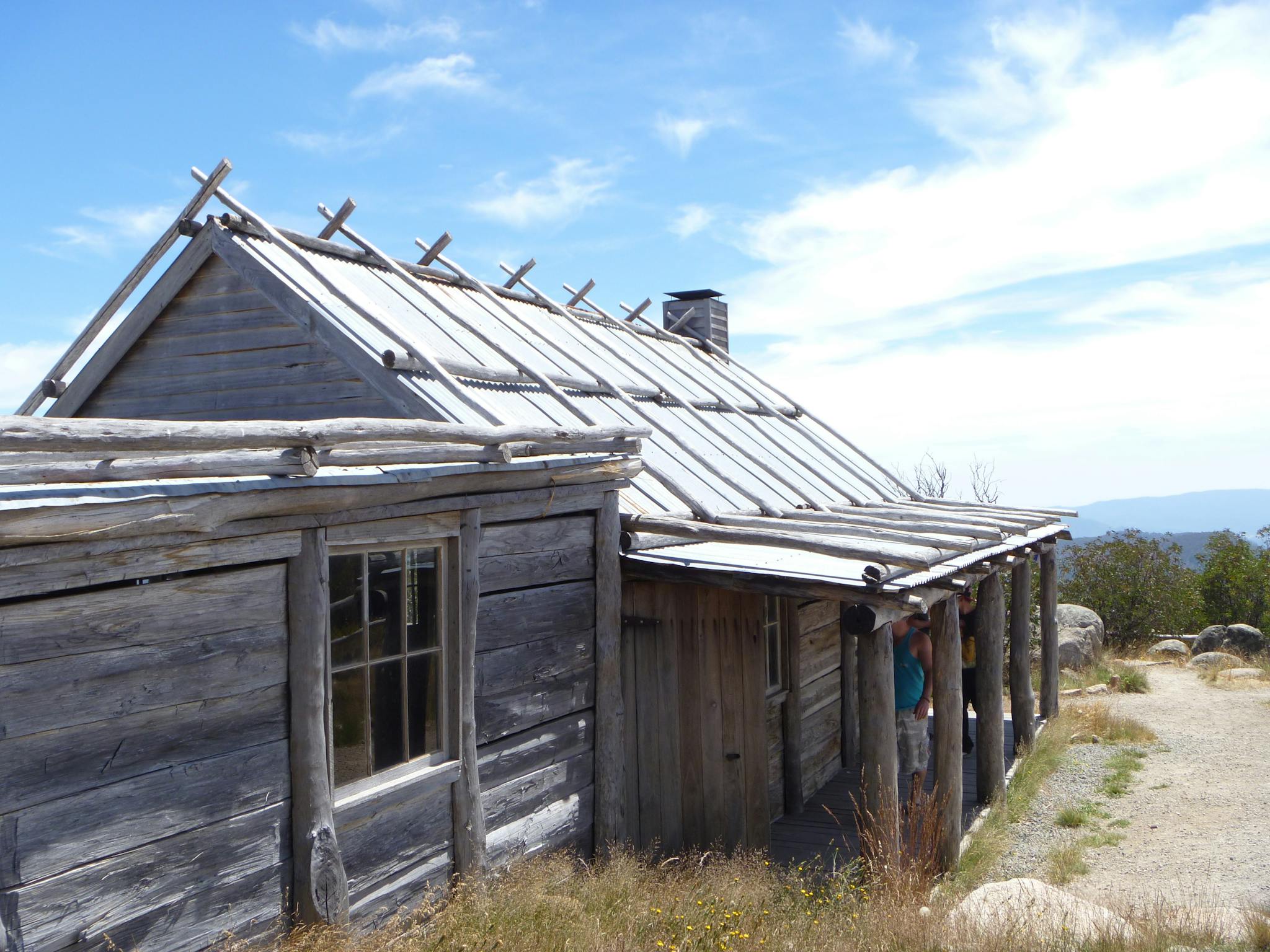 Full day ride to Craig's Hut and the High Country
Experience The High Country at its best.
Ride the country that was featured in the film 'The Man from Snowy River' including Craig's Hut. Have a bush lunch at the hut and ride amongst the snow gums and wild flowers. Take in Mt Stirling and the magnificent views from the summit. A bucket list experience.
95 kilogram weight restriction. Minimum 12 years of age for beginner riders.
Private bookings on request.
Available November to April every year .
Carpark
Family Friendly
Public Toilet
Full Day
Adventure and Outdoors Tours
Moderate
ID: 5e6700ea5e7769fd7bf27f47