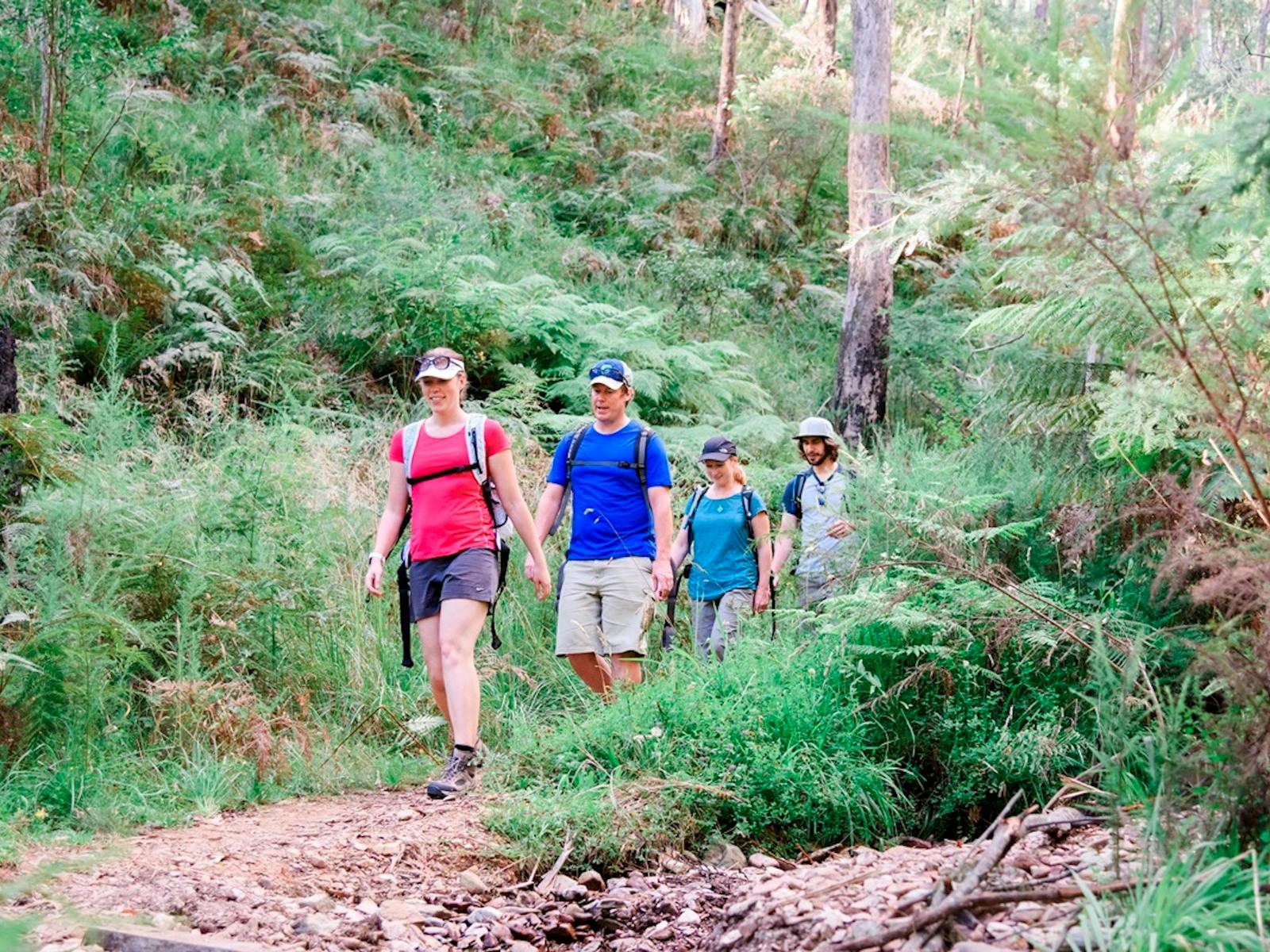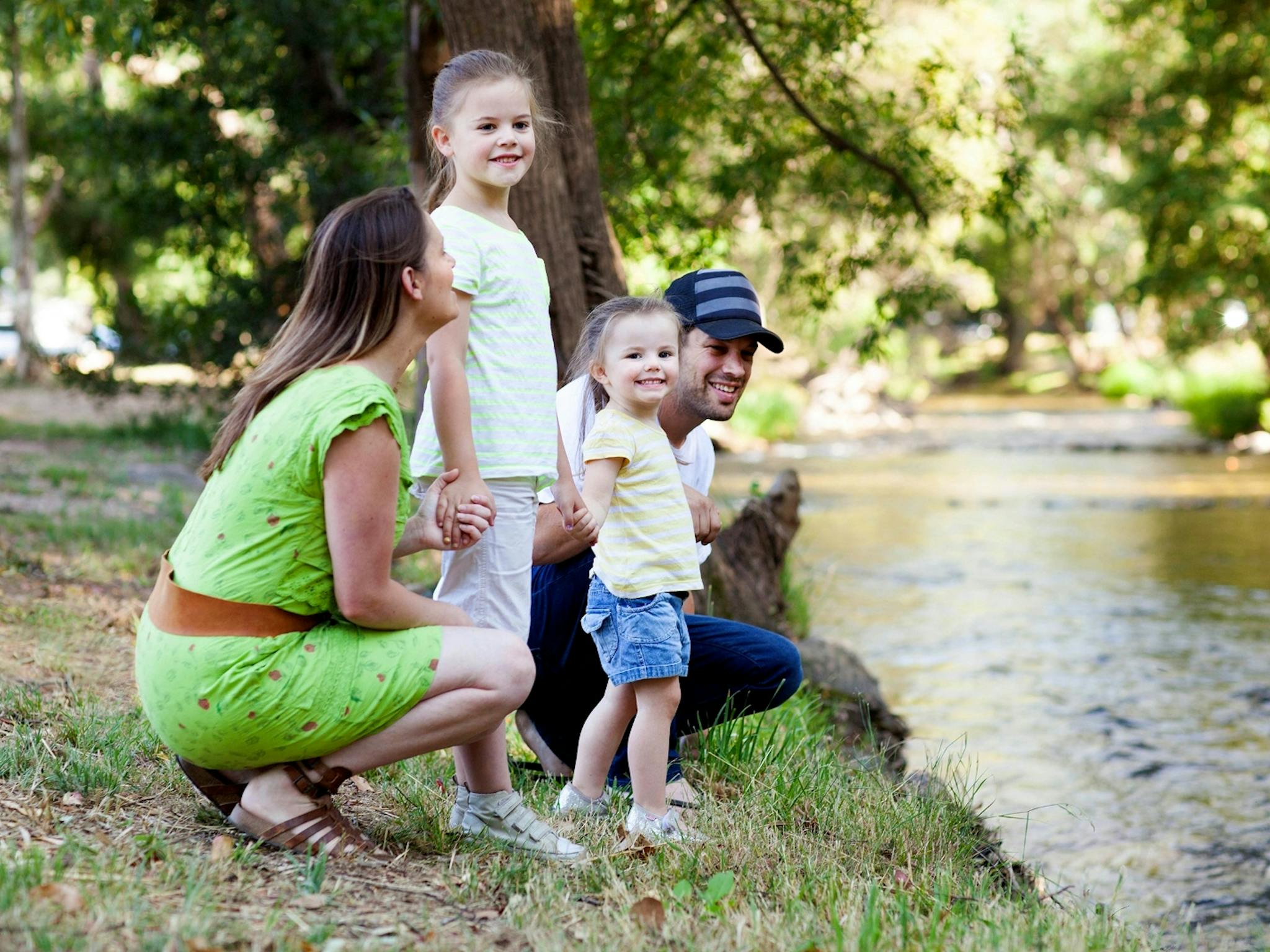 ---
Get the family together and head off to Harrietville, the gateway village to the stunning Alpine National Park in Victoria's High Country.
Feast on the local bounty, fresh from nearby farms and producers, and enjoy a whole host of adventure activities to keep the heart pumping and the blood flowing.
Use the village and its wide range of accommodation as a base to explore the region all year round. Hit the slopes of Mount Hotham and Falls Creek on skis and snowboards in wintertime, or take to hiking, cycling or four-wheel driving in the warmer months. Walk up Mount Feathertop in spring to see the wildflowers in full bloom.
Stay a while to revel in the relaxed atmosphere of this lush little village. Follow walking and bicycle trails along the Ovens River, and enjoy a quiet picnic, barbecue or swim at the beautiful Tronoh dredge hole, a reminder of the gold mining history and now the village's swimming lake.
Gourmet local producers offer a range of produce that reflects the region's rich harvest. Pick your own berries from farmgates, stock up on chestnuts, hazelnuts and walnuts, and catch a fish in the surrounding waterways, or opt for a guaranteed catch in the trout farm.
Harrietville is 350 kilometres from Melbourne, or just under four hours along the Hume Highway and the Great Alpine Road.
...