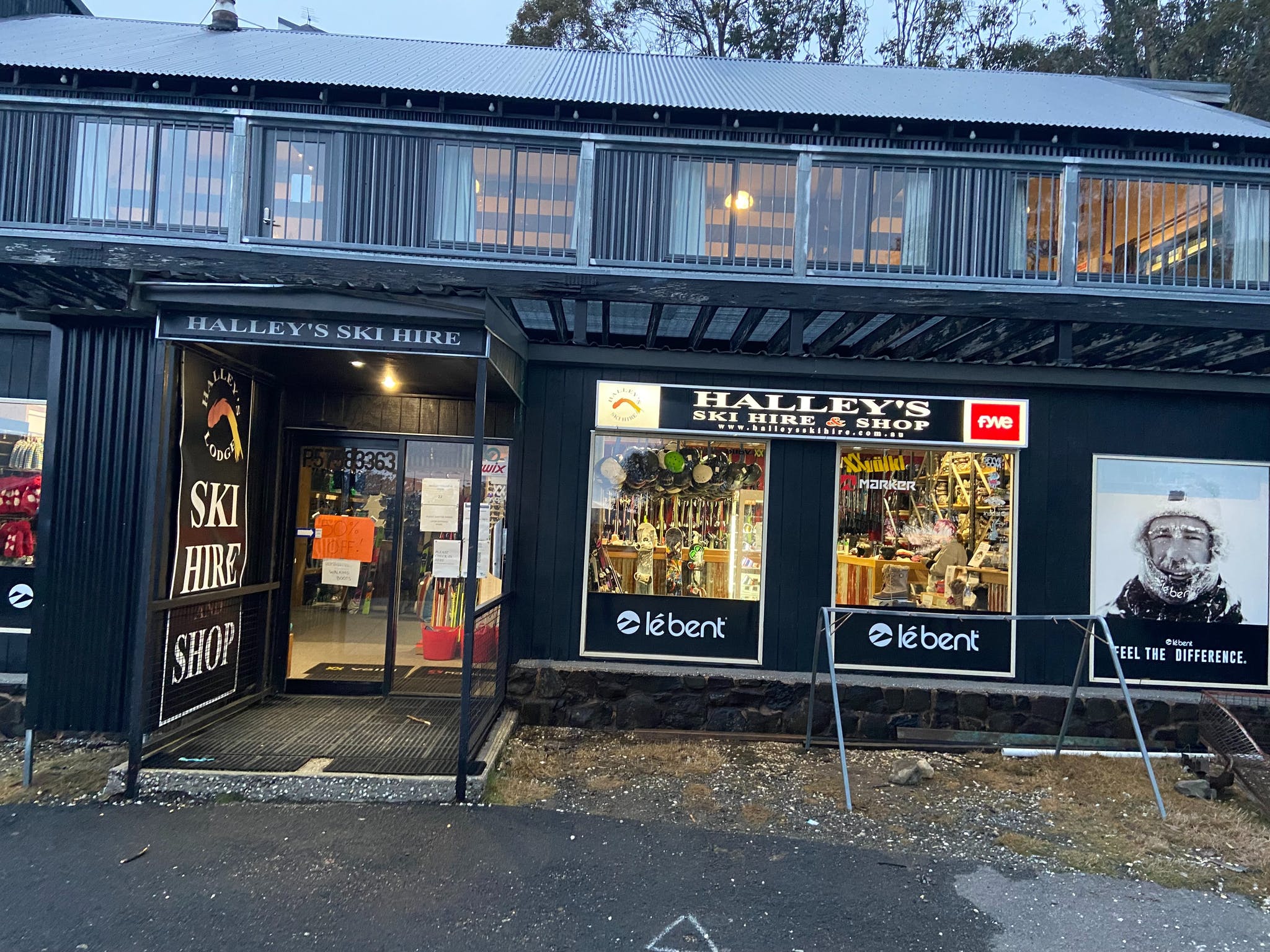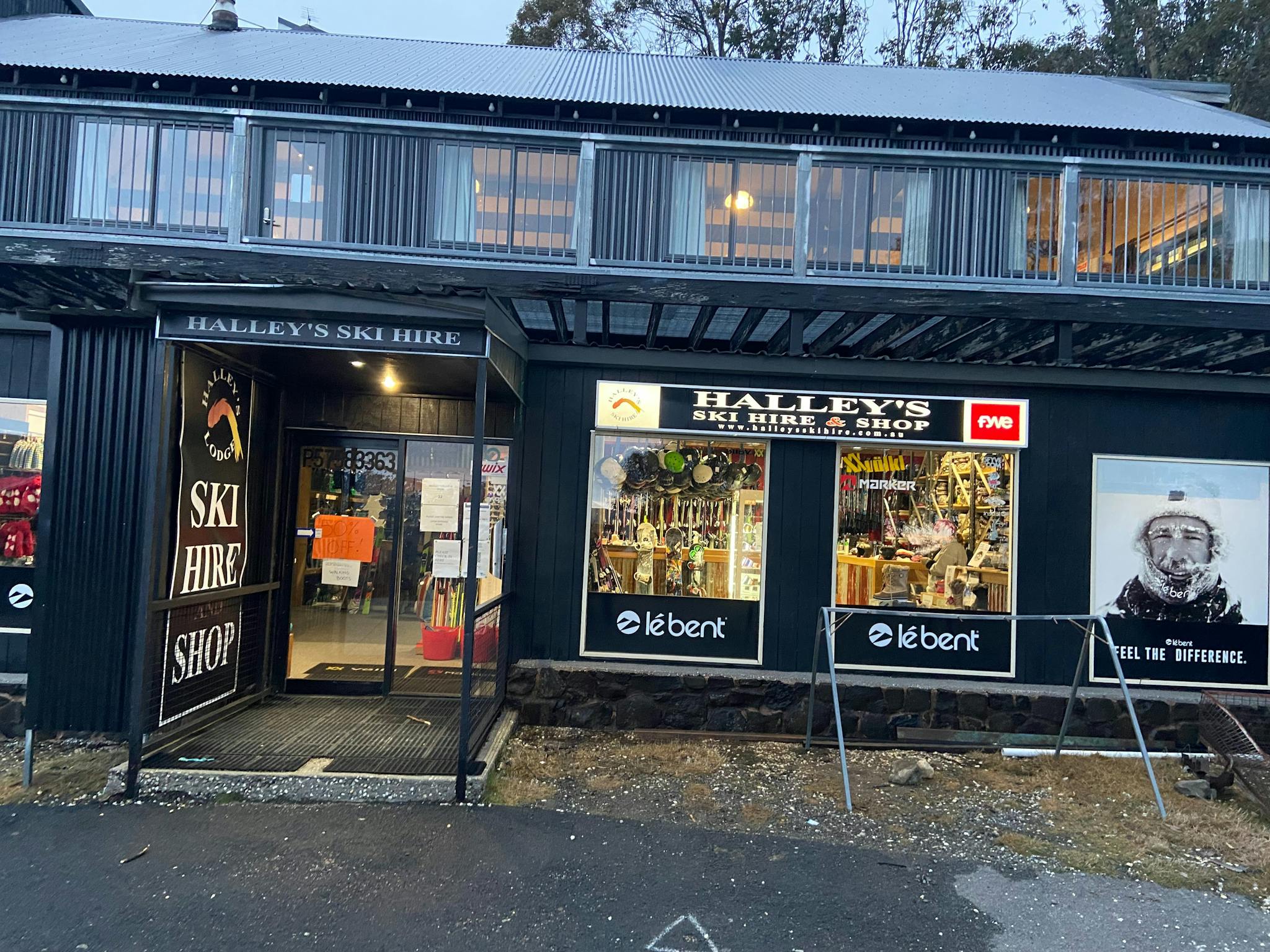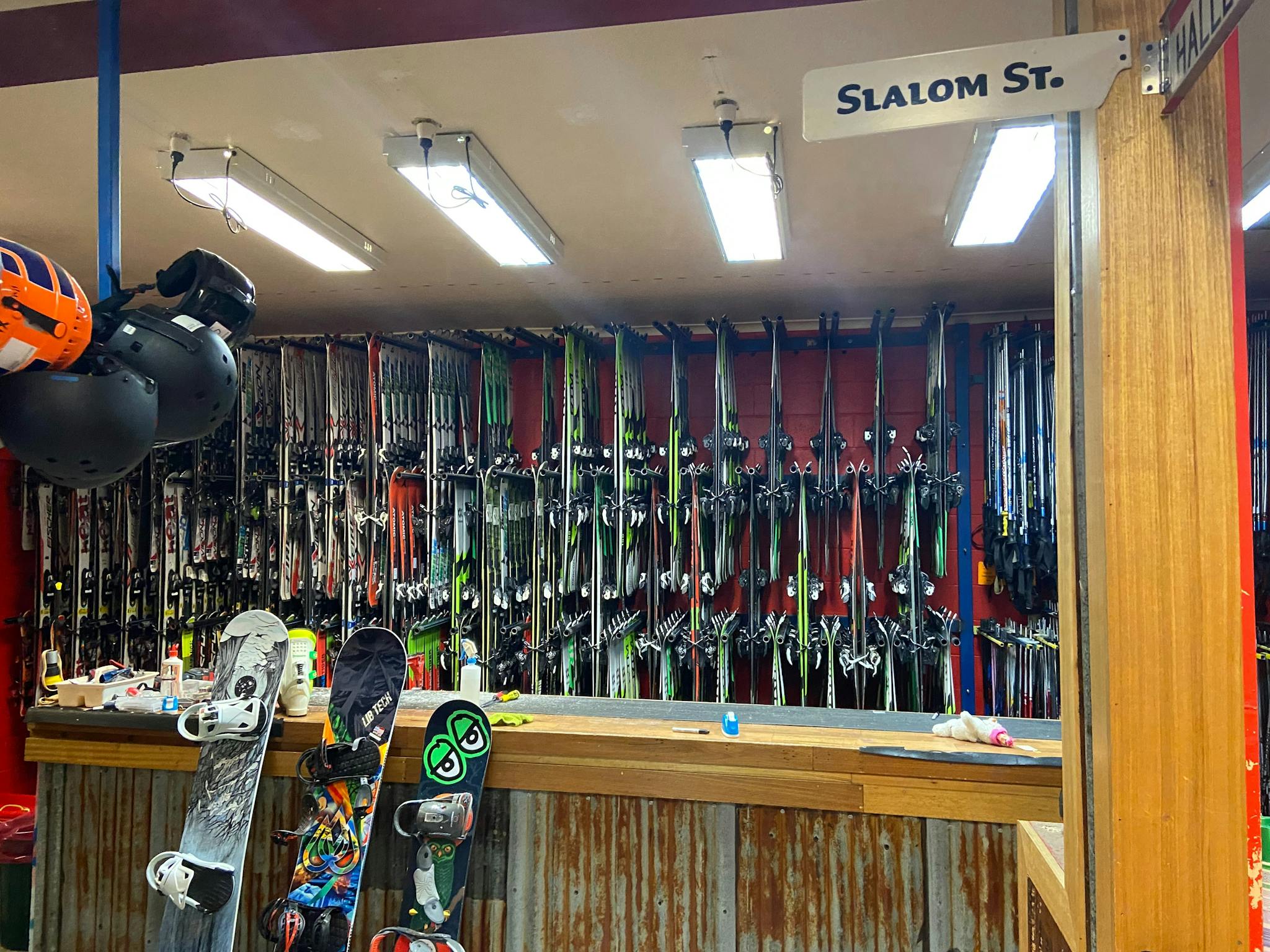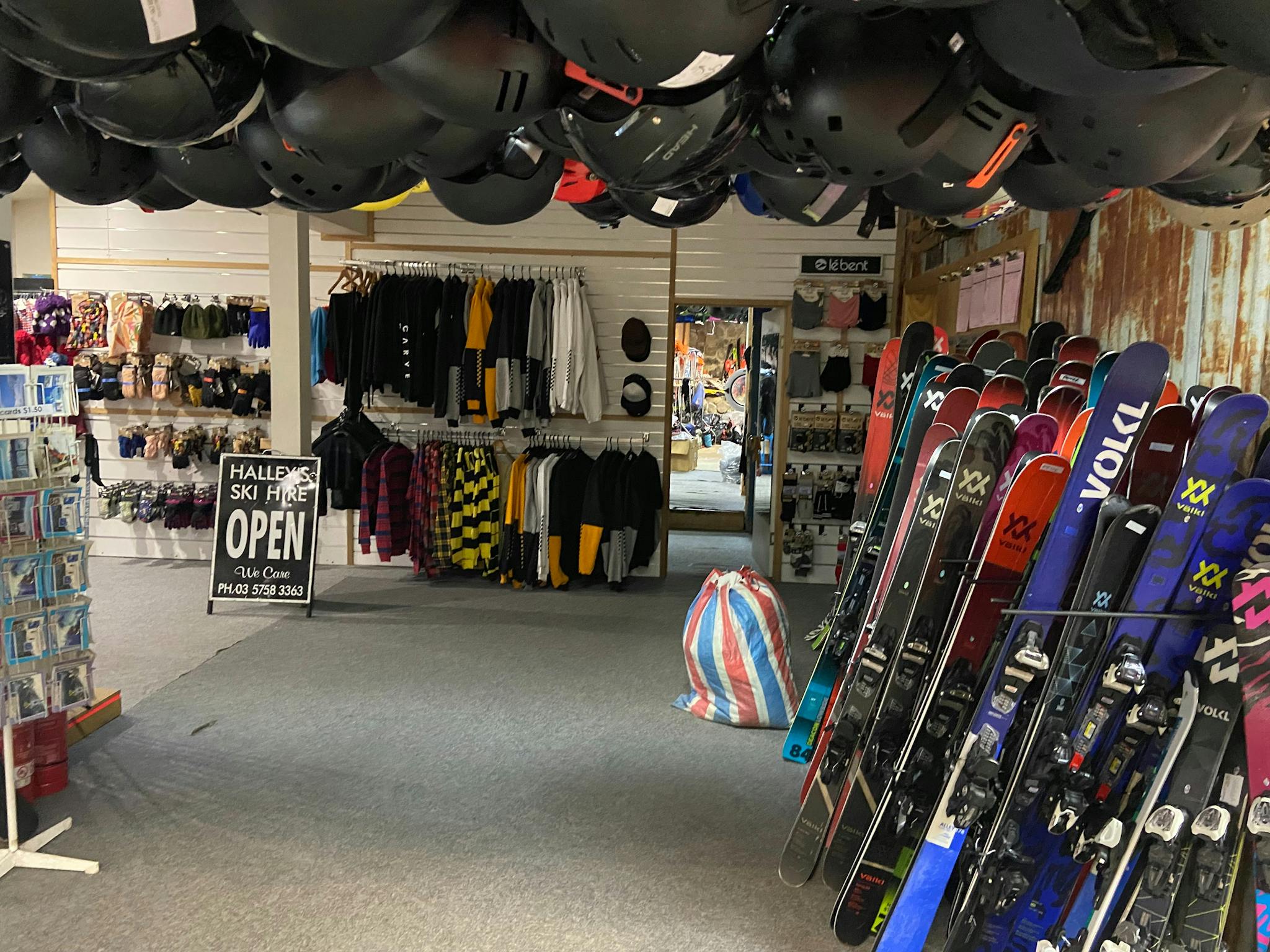 Halley's Ski Hire, Shop & Apartment is in a prime location situated 150 metres from the Falls Creek Express Quad Chair Lift and is one of the few remaining independently owned and operated equipment/clothing hire outlets in Falls Creek.
Offering free of charge pick-up and delivery of equipment, personalised service, quality equipment and clothing at competitive rates, it is the perfect place to pick up all your snow equipment/clothing needs.
Halley's Ski Hire also has an apartment option, which can accommodate up to 12 people. The apartment is fully furnished, with central heating and all linen, towels and bedding provided.
Please contact operator for further information.
Services
Halleys Ski Hire & Shop
The latest in rental skis, boards, boots, bindings and clothing is available at very competitive rates at Halley's Ski Hire, Shop and Apartments.
There are three levels of skis to choose from; demo, executive and recreational.
Halley's Ski Hire and Shop caters for all ages and abilities and specialise in group bookings, with 20 or more people.
The service is fast, efficient, friendly and always with a smile.
ID: 56b2543a26614059456976db