Grade 1:
No bushwalking experience required. Flat even surface with no steps or steep sections. Suitable for wheelchair users who have someone to assist them. Walks no greater than 5km.
Grade 2:
No bushwalking experience required. The track is hardened or compacted surface and may have a gentle hill section or sections and occasional steps. Walks no greater than 10km.
Grade 3:
Suitable for most ages and fitness levels. Some bushwalking experience recommended. Tracks may have short steep hill sections a rough surface and many steps. Walks up to 20km.
Grade 4:
Bushwalking experience recommended. Tracks may be long, rough and very steep. Directional signage may be limited.
Grade 5:
Very experienced bushwalkers with specialised skills, including navigation and emergency first aid. Tracks are likely to be very rough, very steep and unmarked. Walks may be more than 20km.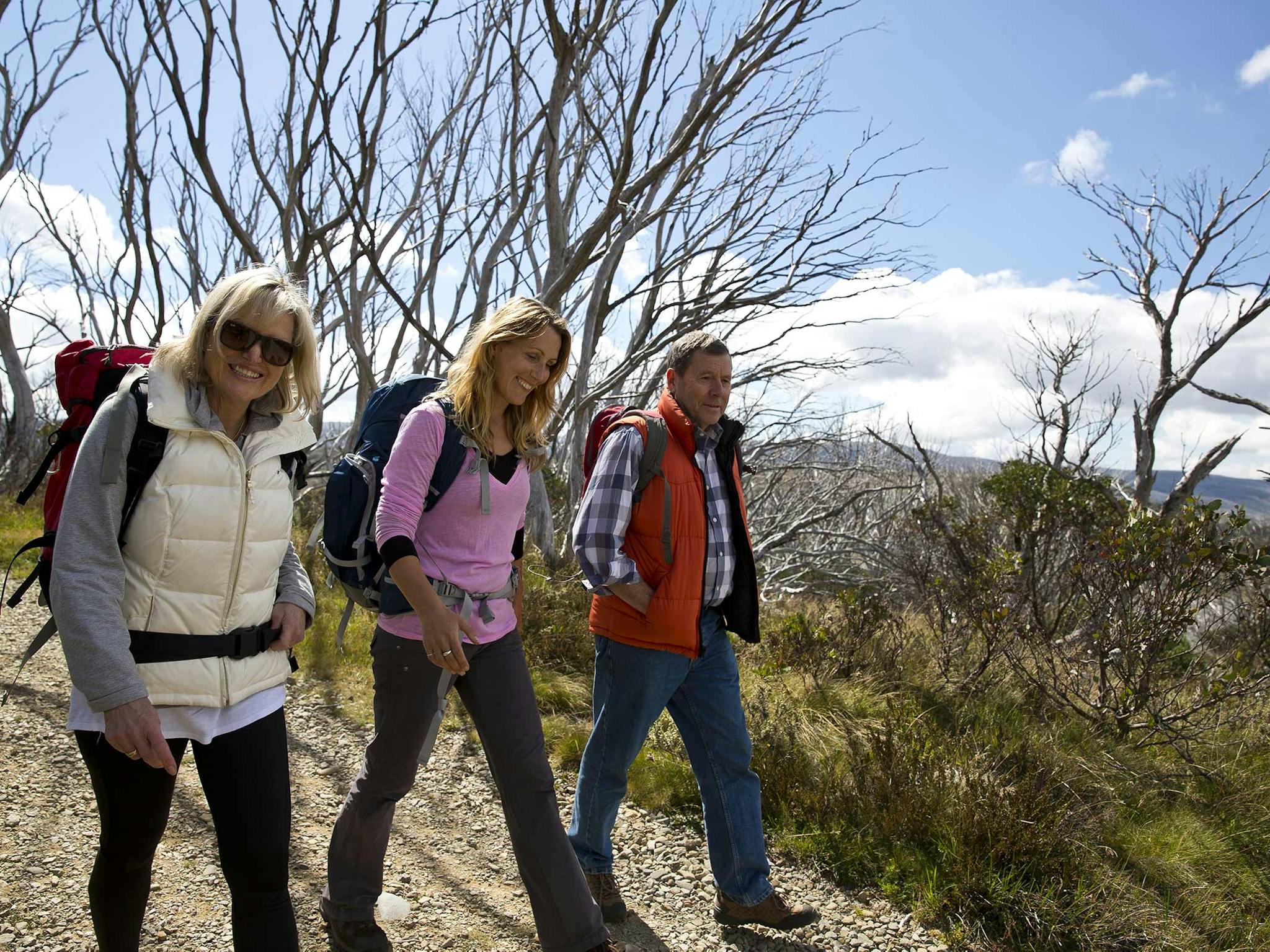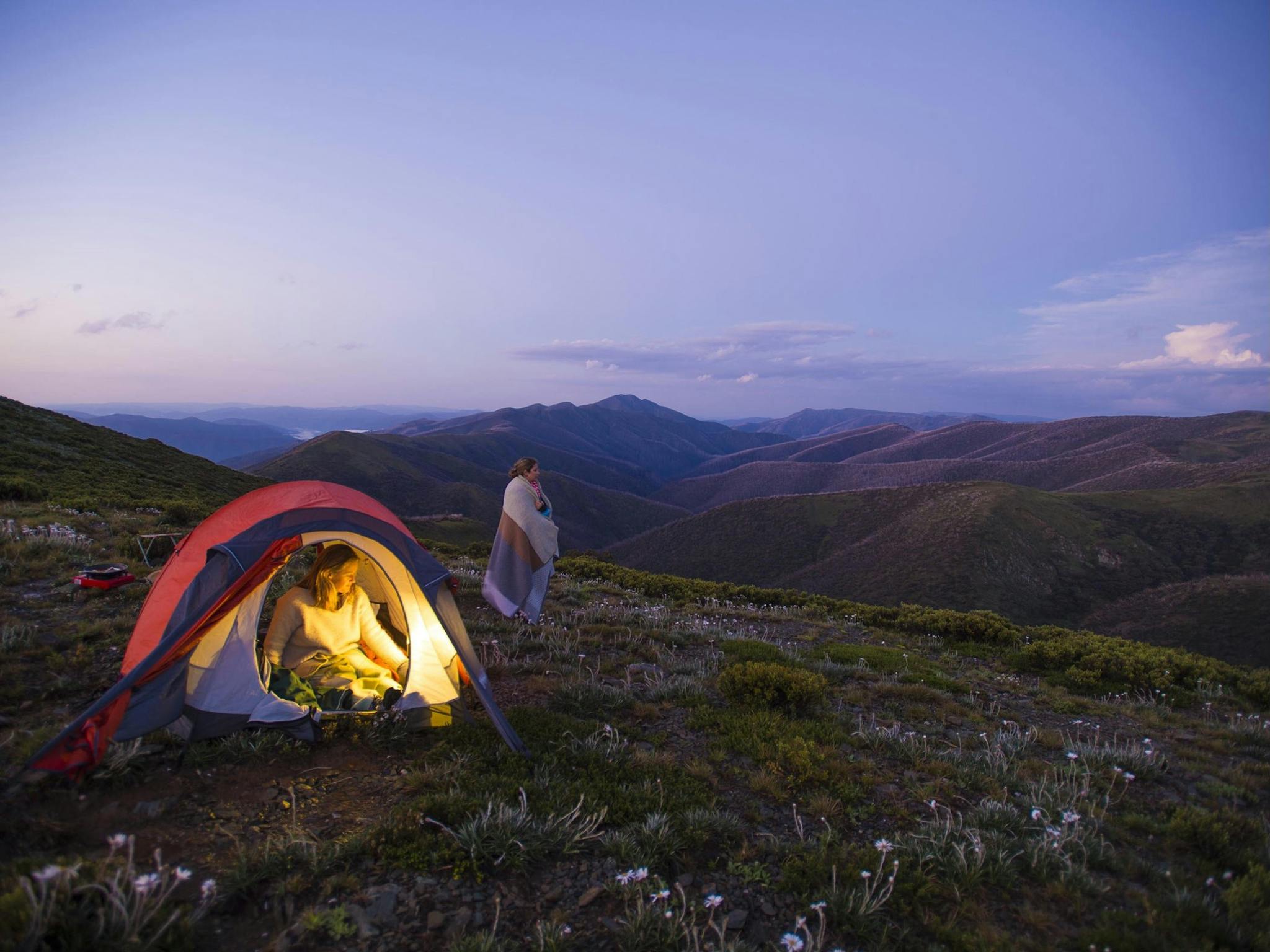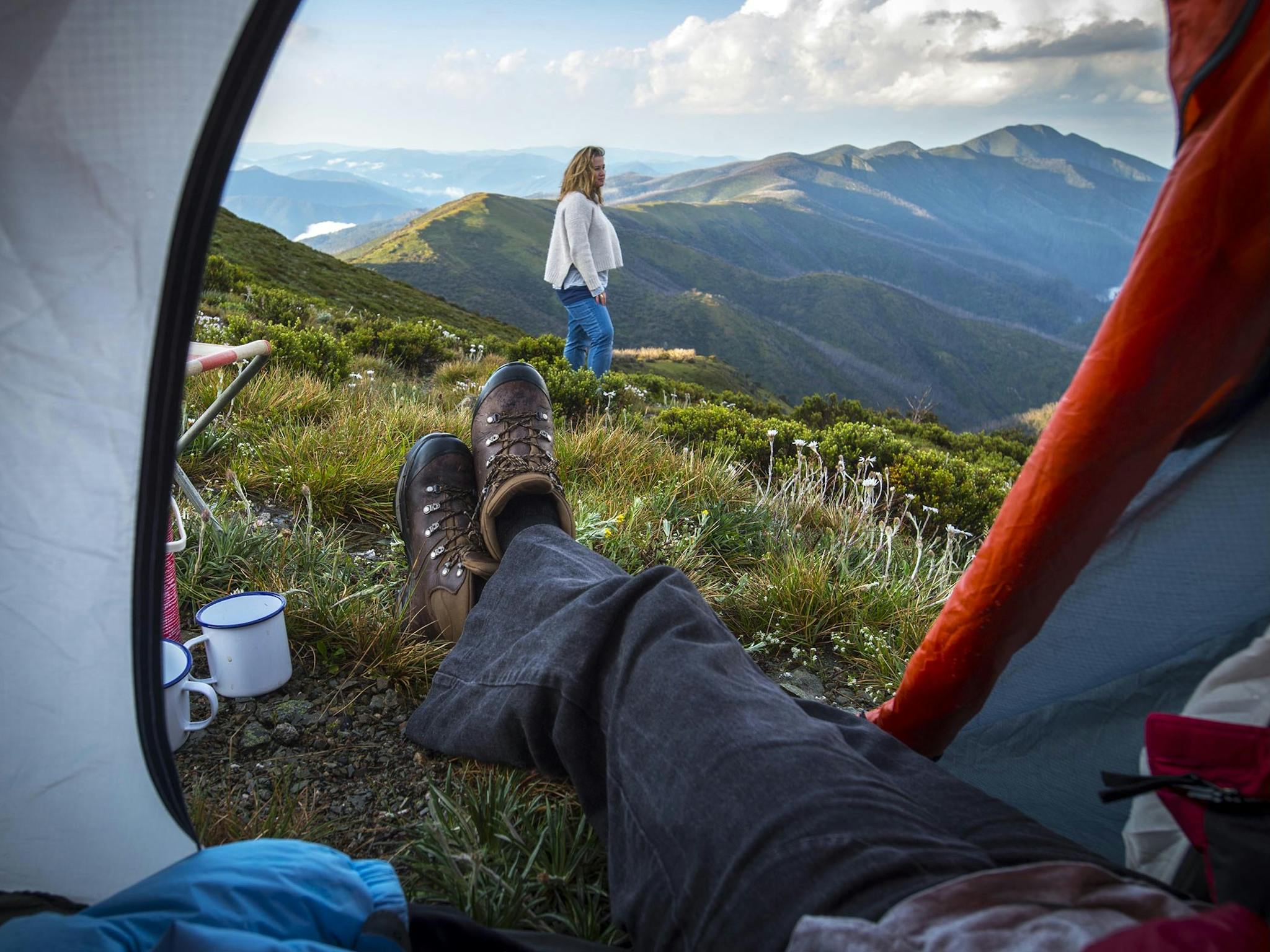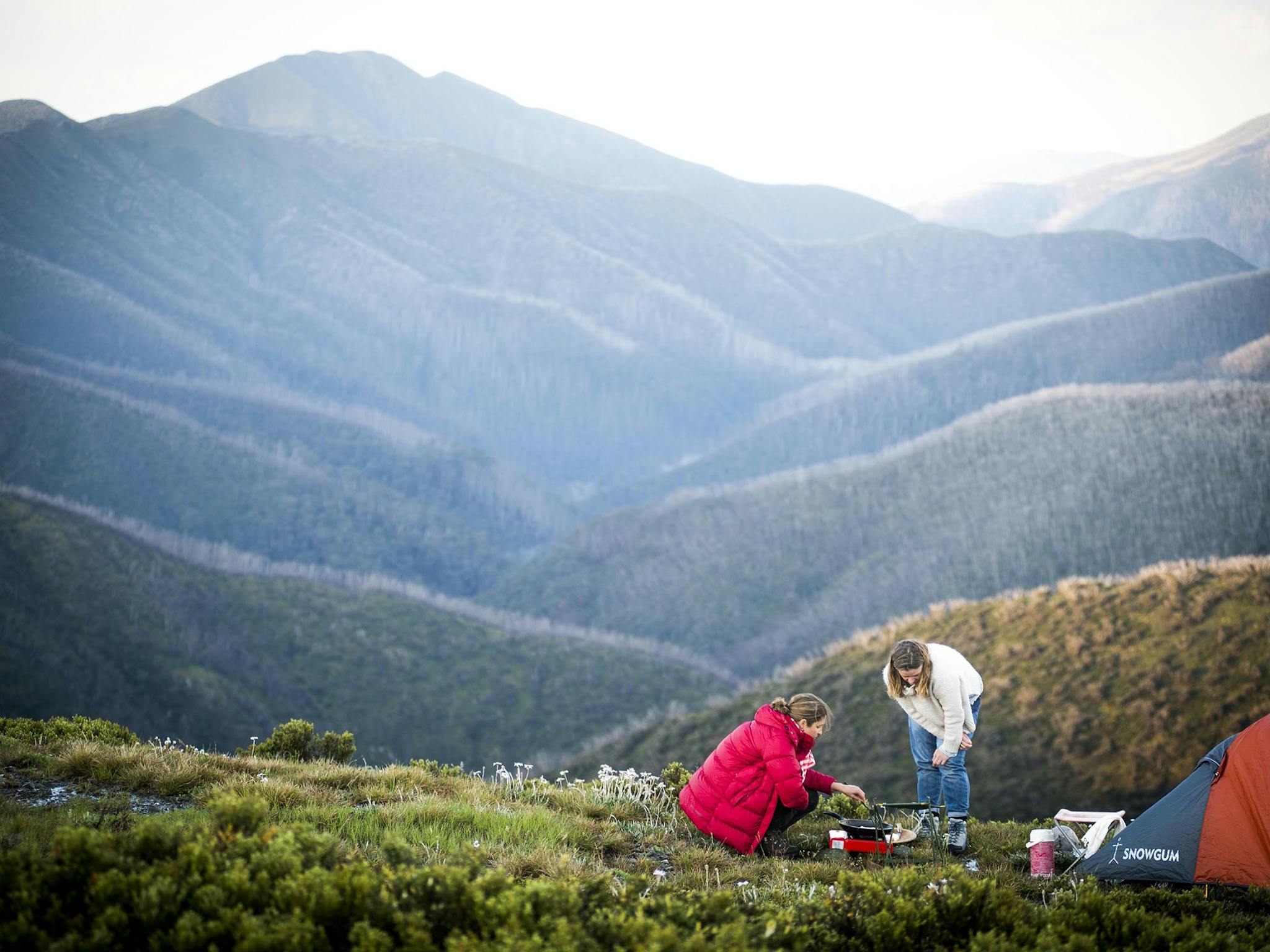 ---
Walking on air 2000 metres above sea level.
This 37-kilometre, three-day hike is a trek through some of Australia's most pristine mountain scenery, crossing the Bogong High Plains in the Victorian Alps and connecting the alpine resorts of Falls Creek and Hotham.
Walk over high alpine ridge lines, down magical riverside valleys to wetlands brimming with life. Sleep out under blinking stars and unwind amid the tranquil beauty of this ancient country.
Summer is the most popular season to walk the Falls to Hotham Alpine Crossing, with wildflowers in bloom and the cool alpine air a welcome break from the heat below. However, anytime between late spring and autumn is suitable to walk.
Moderate fitness is required, with certain sections requiring stamina. Be challenged, rewarded and changed over three inspiring days and two starry nights on this trek through Victoria's alpine wilderness.
Planning is underway to create an improved and extended 57-kilometre, five-day and four-night route that will take in the Diamantina Spur and Razorback with an optional ascent of Mount Feathertop, Victoria's second highest mountain. The extended route will offer different experience options for a range of walkers, including a choice of tented or basic roofed accommodation, guided and independent experiences, and access to high quality information and interpretation. Stage 1 of this project is due for completion by 2024.
...