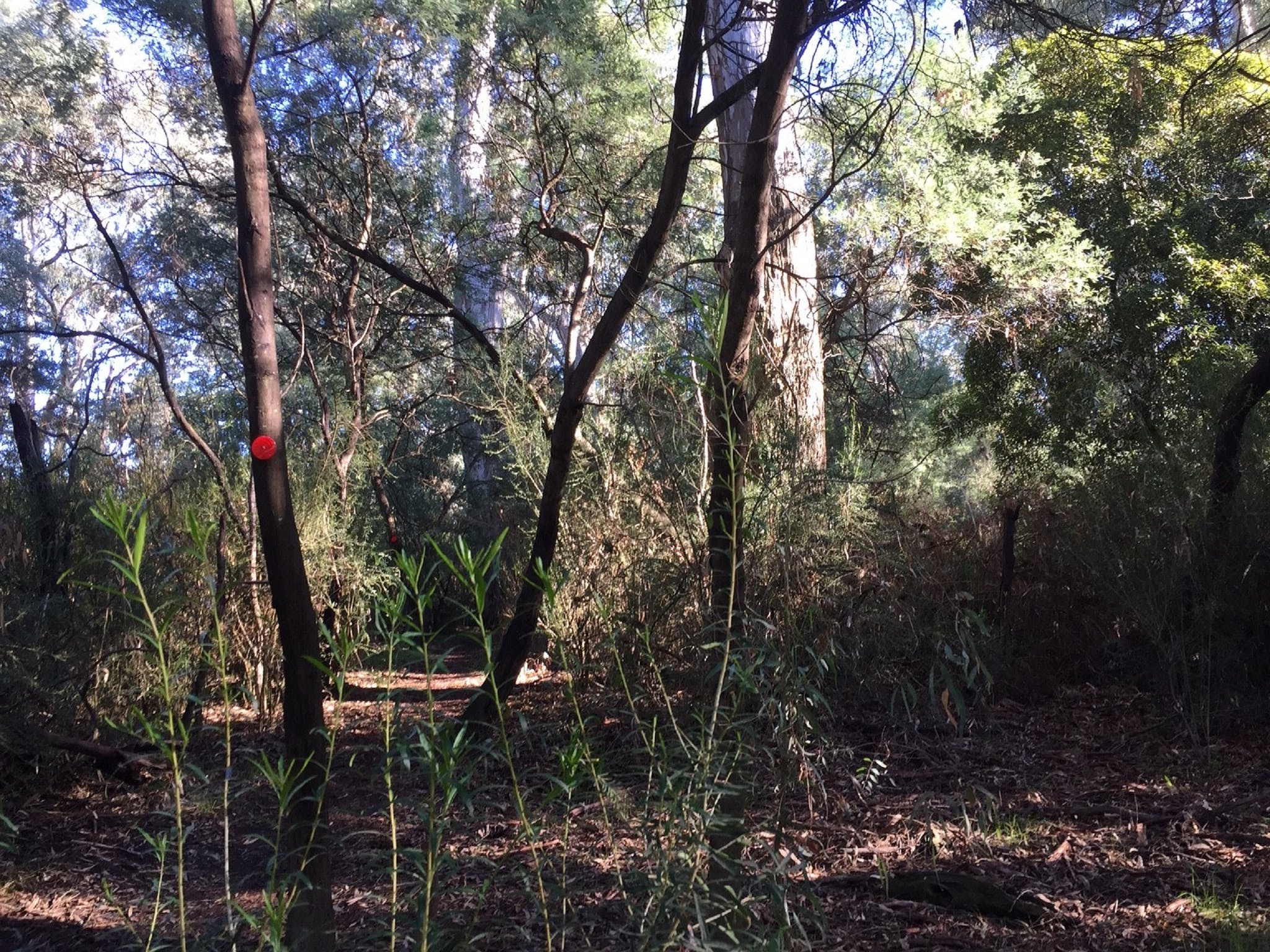 This River Red Gum conservation reserve is two kilometres from the Wangaratta city centre and can be accessed from a concealed gate along the Great Alpine Road, 400 metres past the Yellow Creek bridge.
A Parks Victoria sign marks the location. Yellow Creek, an anabranch of the Ovens River runs along the reserve's western boundary where it meets Reedy Creek.
Access is on foot via a rough vehicle track. The entrance gate is locked to restrict vehicles entering due to cattle grazing under licence.
This area is limited to nature study and bird watching. The well-developed tall shrub layer of River Bottlebrush and a grassy (mostly weedy) understorey, makes this an ideal habitat for many bush birds.