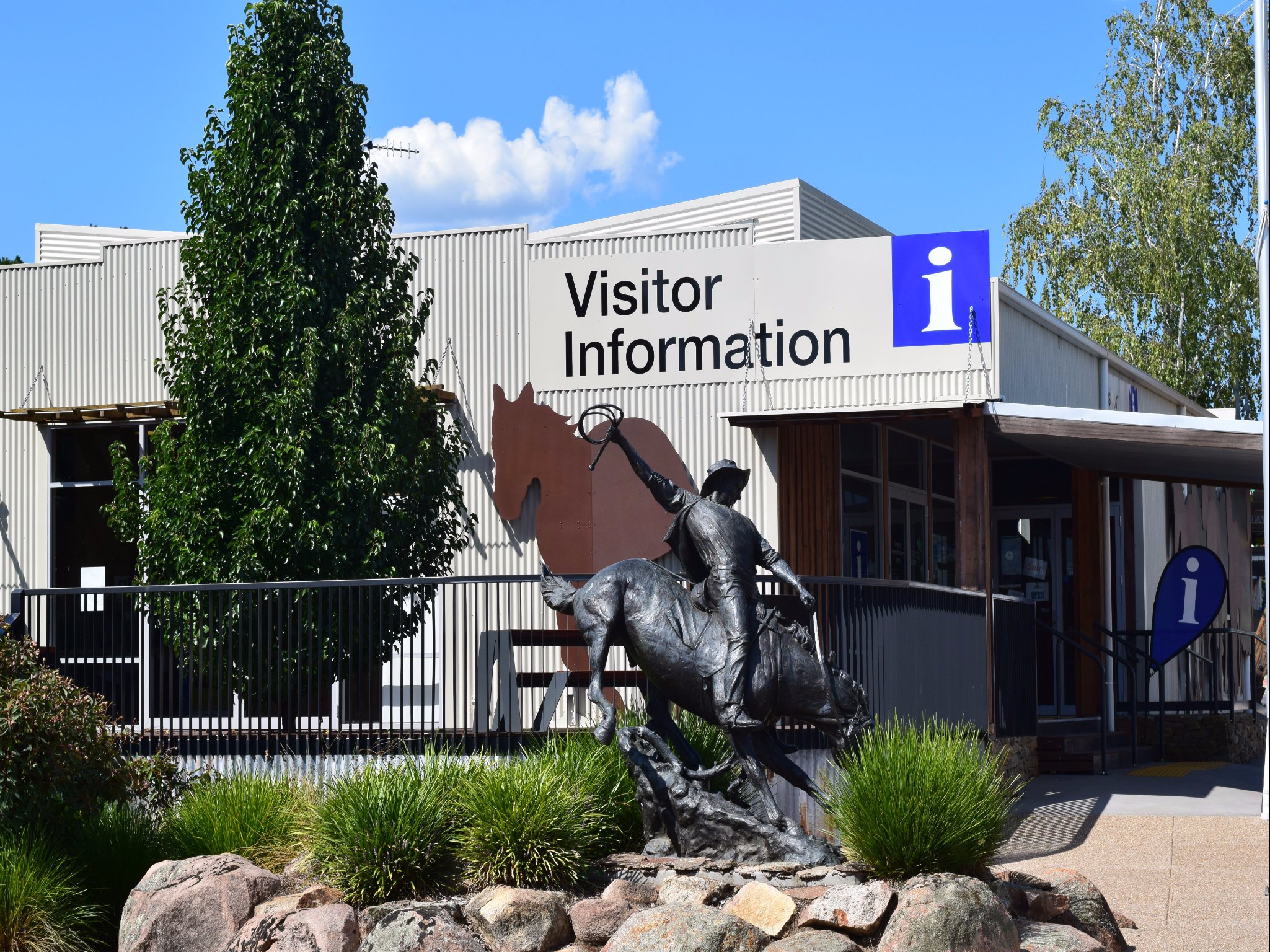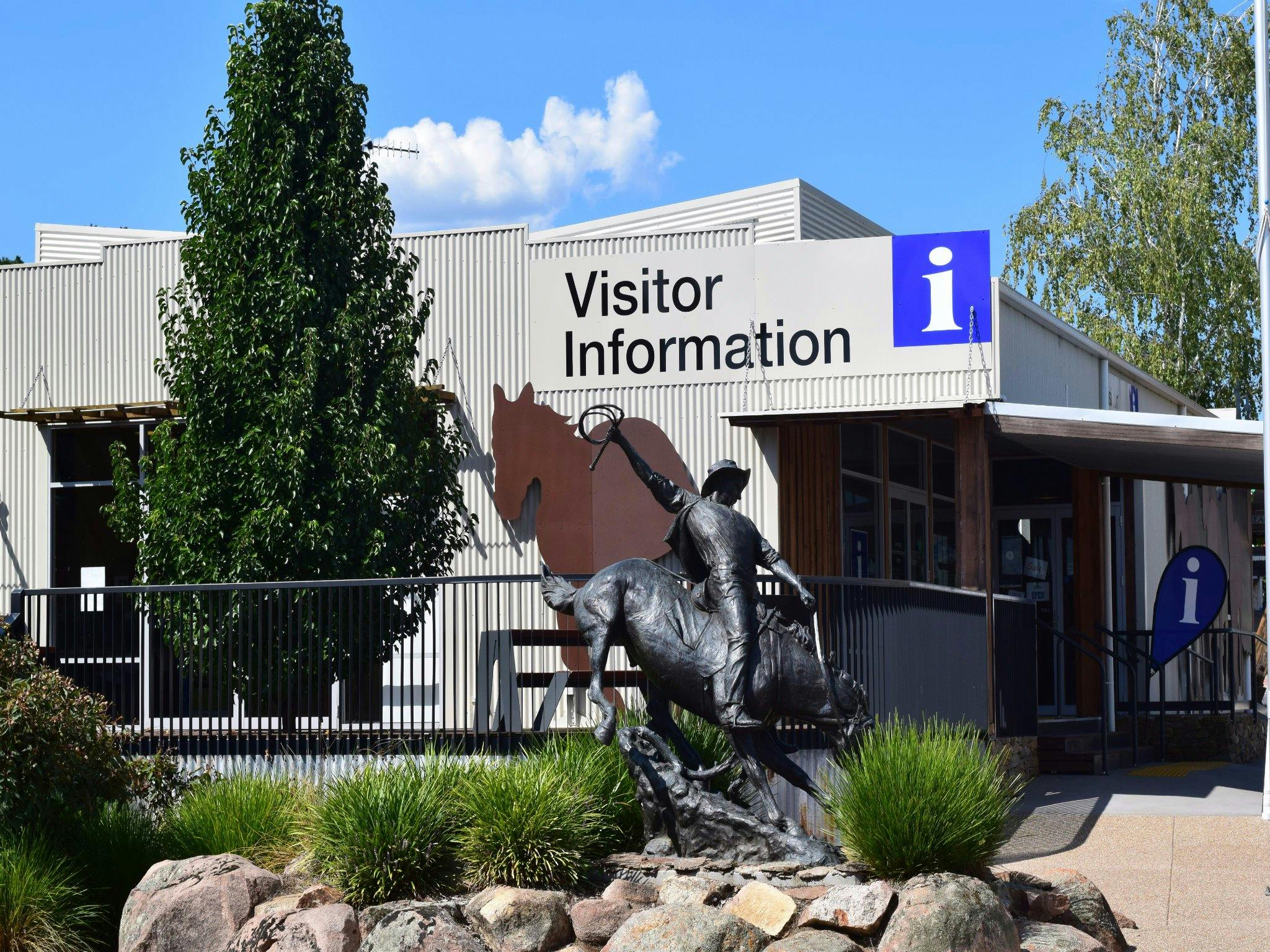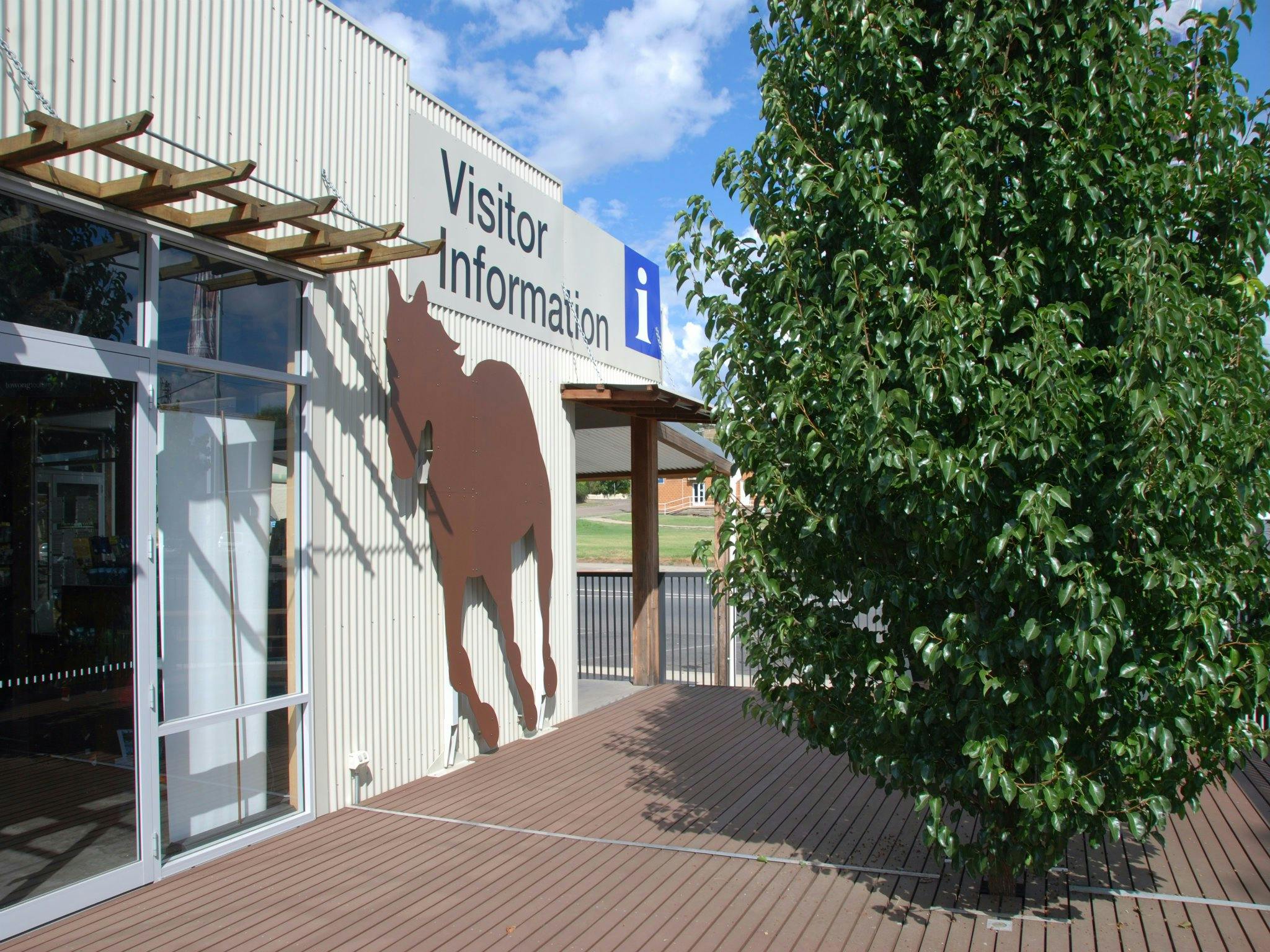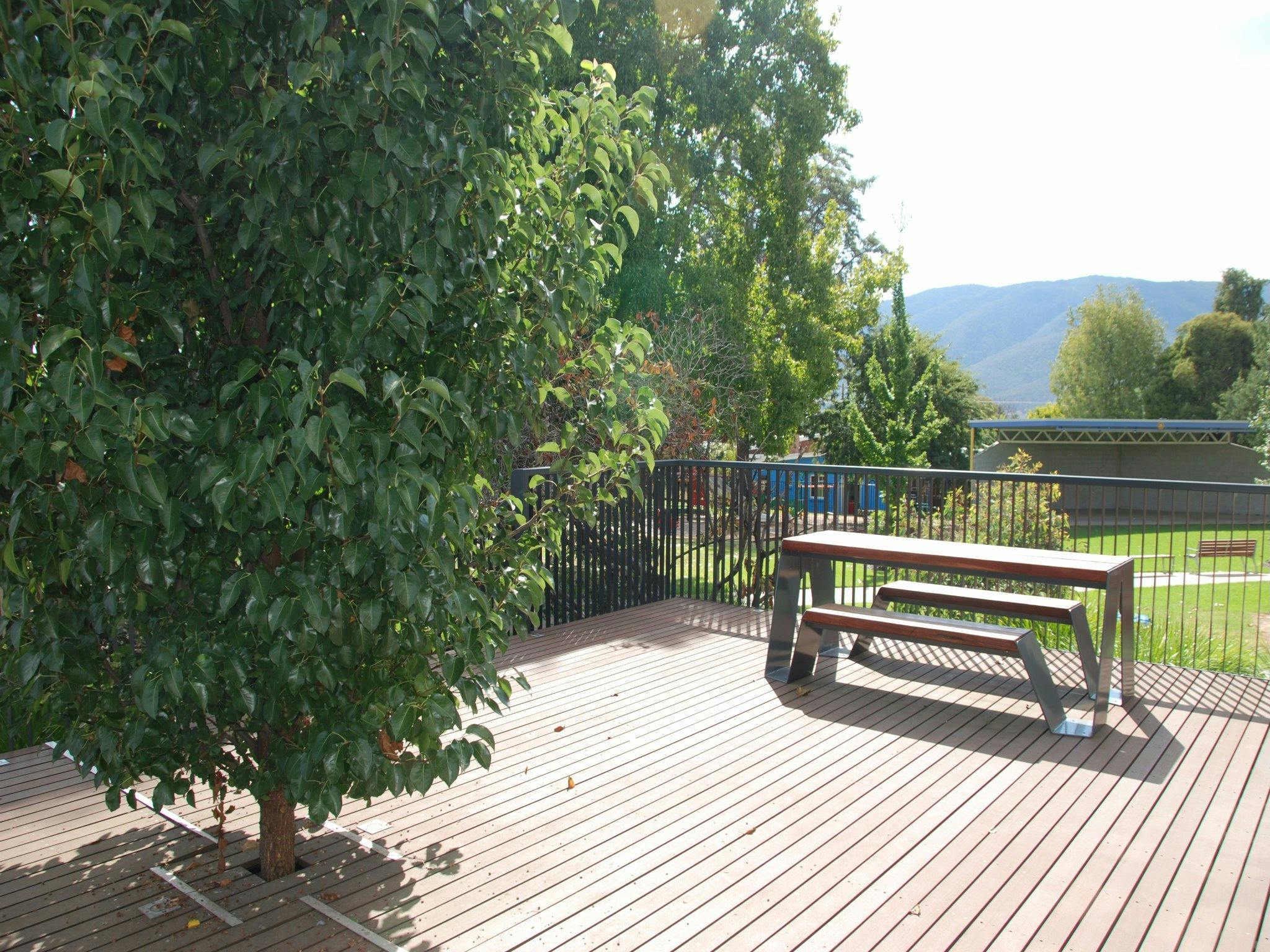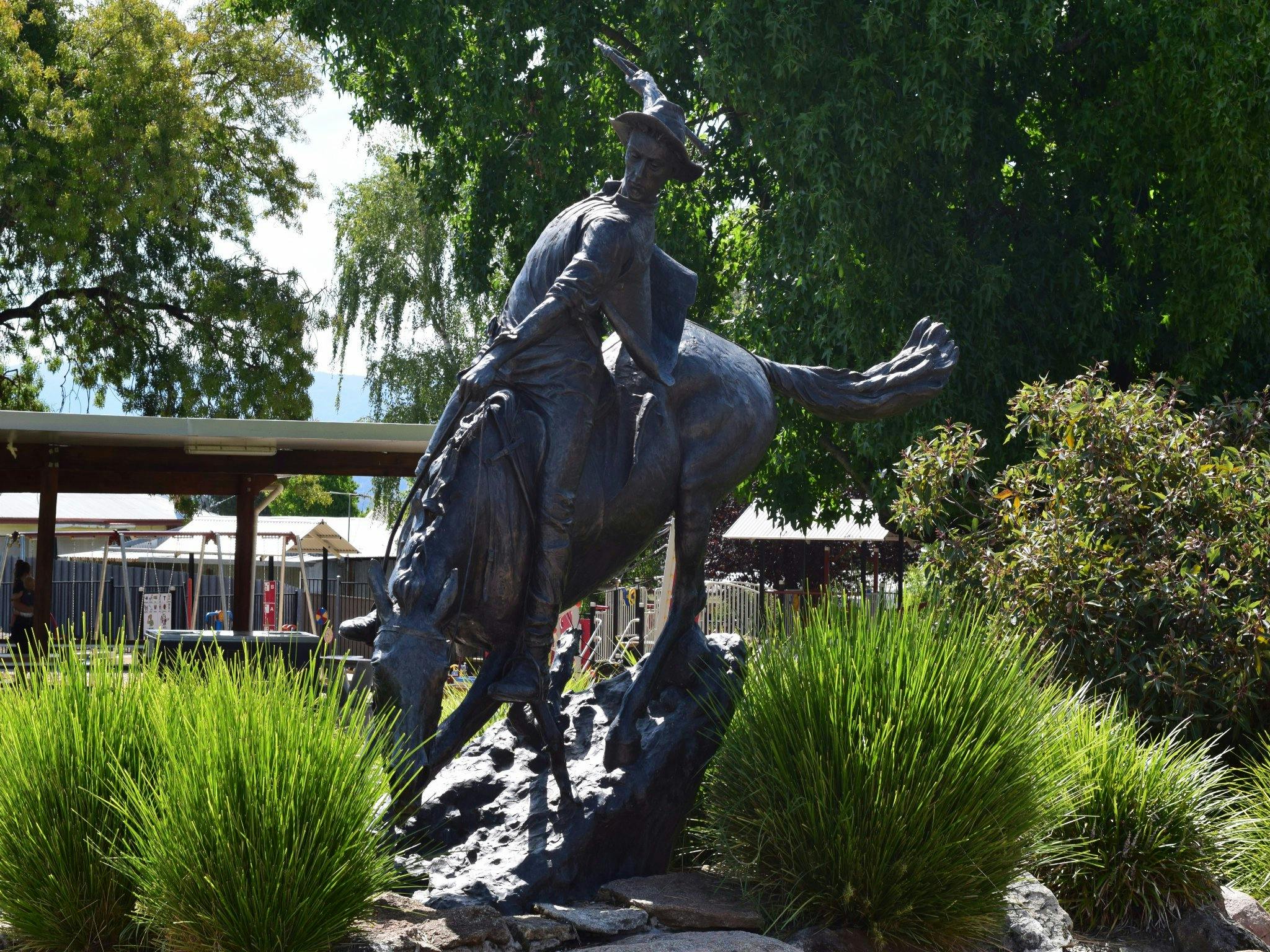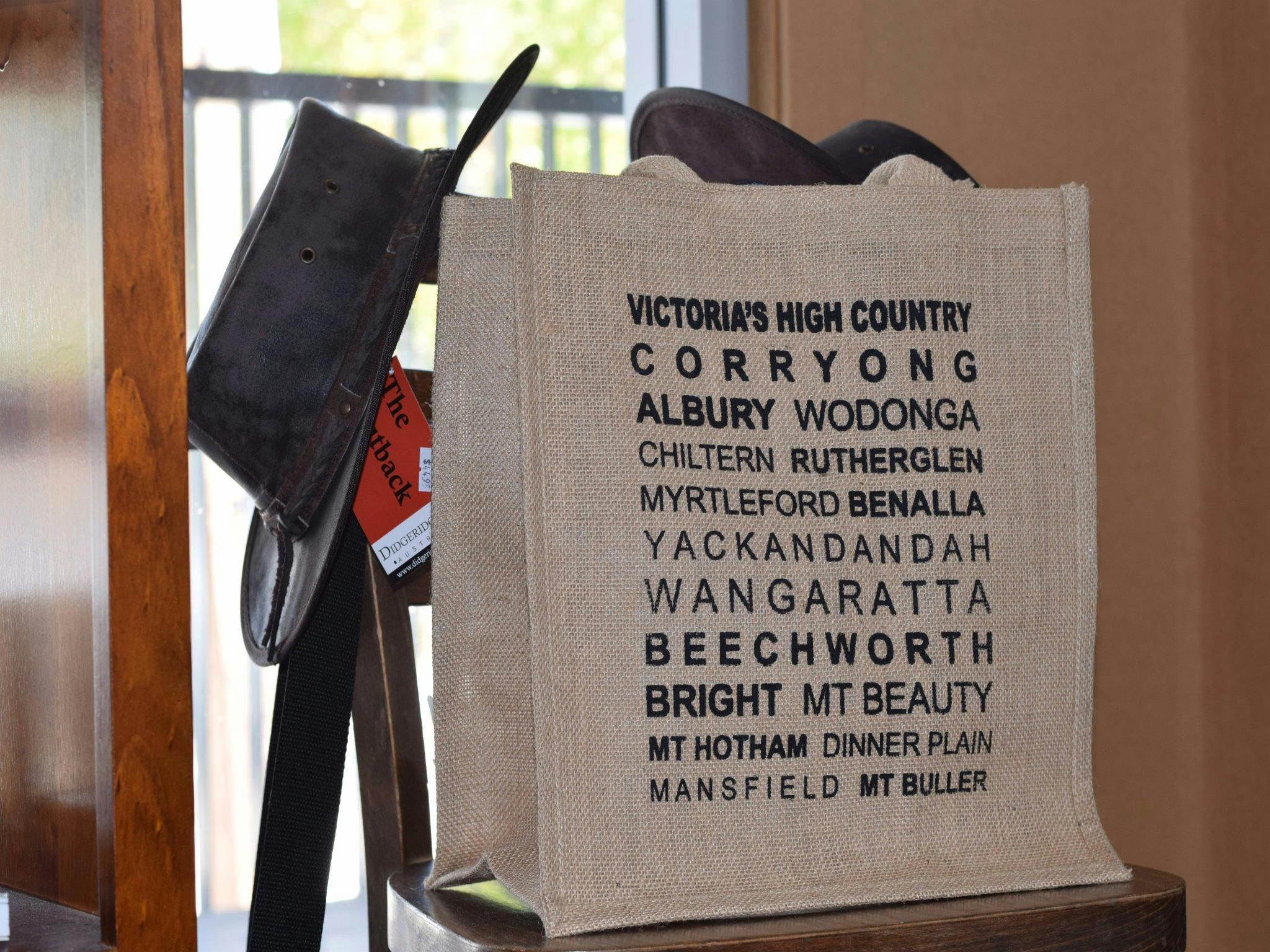 Come and see the friendly staff and volunteers at the Corryong Visitor Information Centre for up-to-date information on local attractions, accommodation, tours, local shopping and eateries. The staff and volunteers are passionate about the local area and can share information on activities and attractions available in Corryong and surrounds, throughout the Towong Shire and the wider Upper Murray area.
The Man From Snowy River Tourist Association has a great range of local merchandise for sale within the Centre for those looking for a momento of their trip. Enjoy the redgum tables and chairs on the sunny deck overlooking the Attree Centre Park and enjoy a coffee or bite to eat from nearby cafes.
A highlight of the Centre is the life sized Jack Riley – Man From Snowy River bronze statue situated at the entrance to the Centre and the Attree Park area. Next to the statue, interpretive signage provides information on the origins of Jack Riley and an interactive recording of local poet Maurie Foun reciting the "Man from Snowy River" poem by A.B. "Banjo" Patterson.
Open 9:00am to 5:00pm, seven days a week (Closed on Christmas Day and Anzac Day morning).
ID: 56b24e123ed14ca74532b024