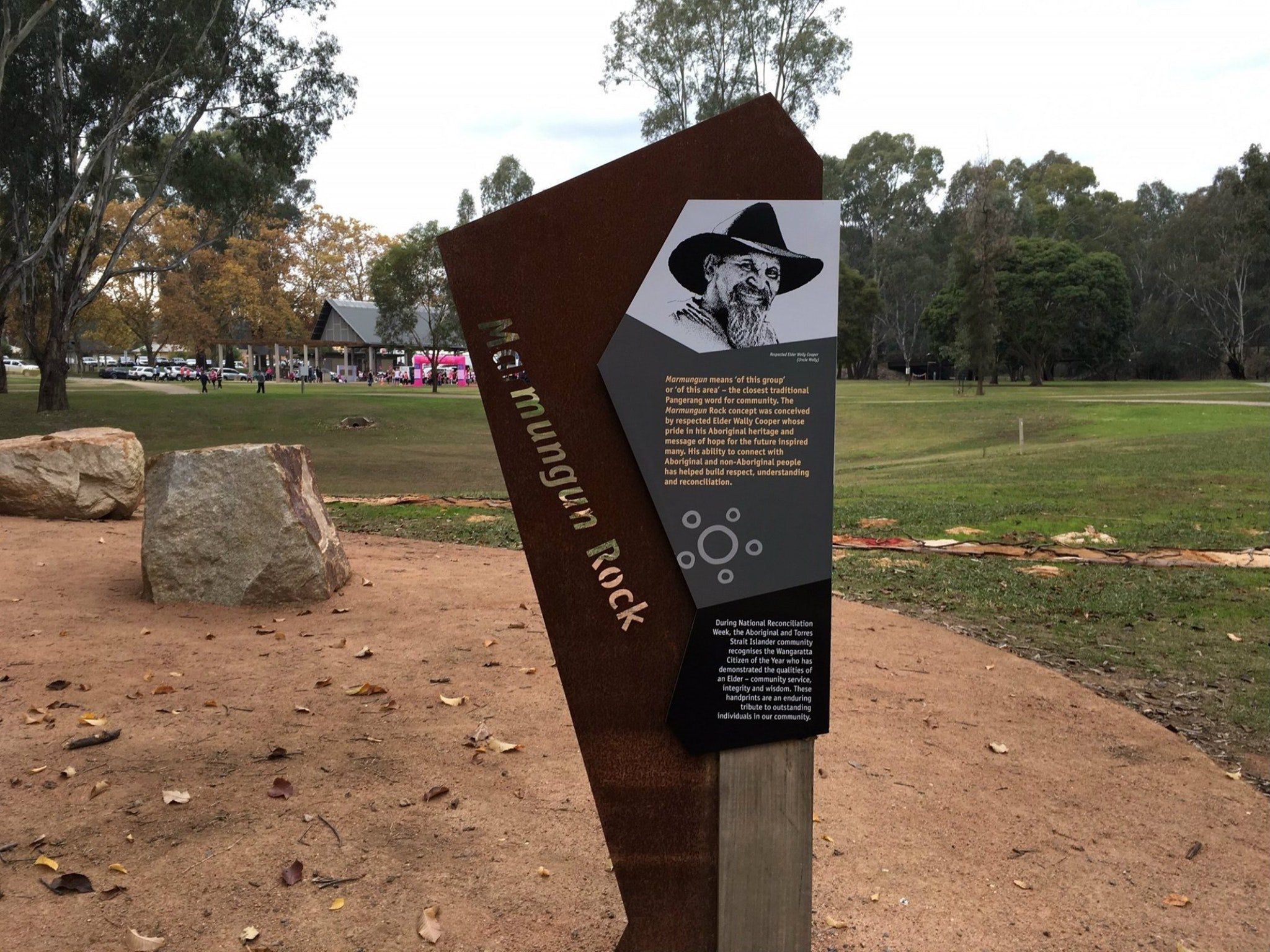 A gentle shared path that meanders along the Ovens River in Wangaratta. On this this self-guided family experience, you will snake 2.4 kilometre along the Ovens River discovering ancient Aboriginal stories, spirituality, culture, food, sculptures, interpretive signage, the Marmungun Rock and the Bush Tucker Garden.
In the Bpangerang language, Bullawah (bulla meaning two and wah meaning water) signifies the two suspension bridges crossing the river as well as the joining of the two rivers and the coming together of Indigenous and non-Indigenous people.
To delve deeper into the Aboriginal stories along the trail scan your smartphone wherever you see a QR code to unlock some amazing short films.
Site access: During the winter months the trail is prone to flooding.