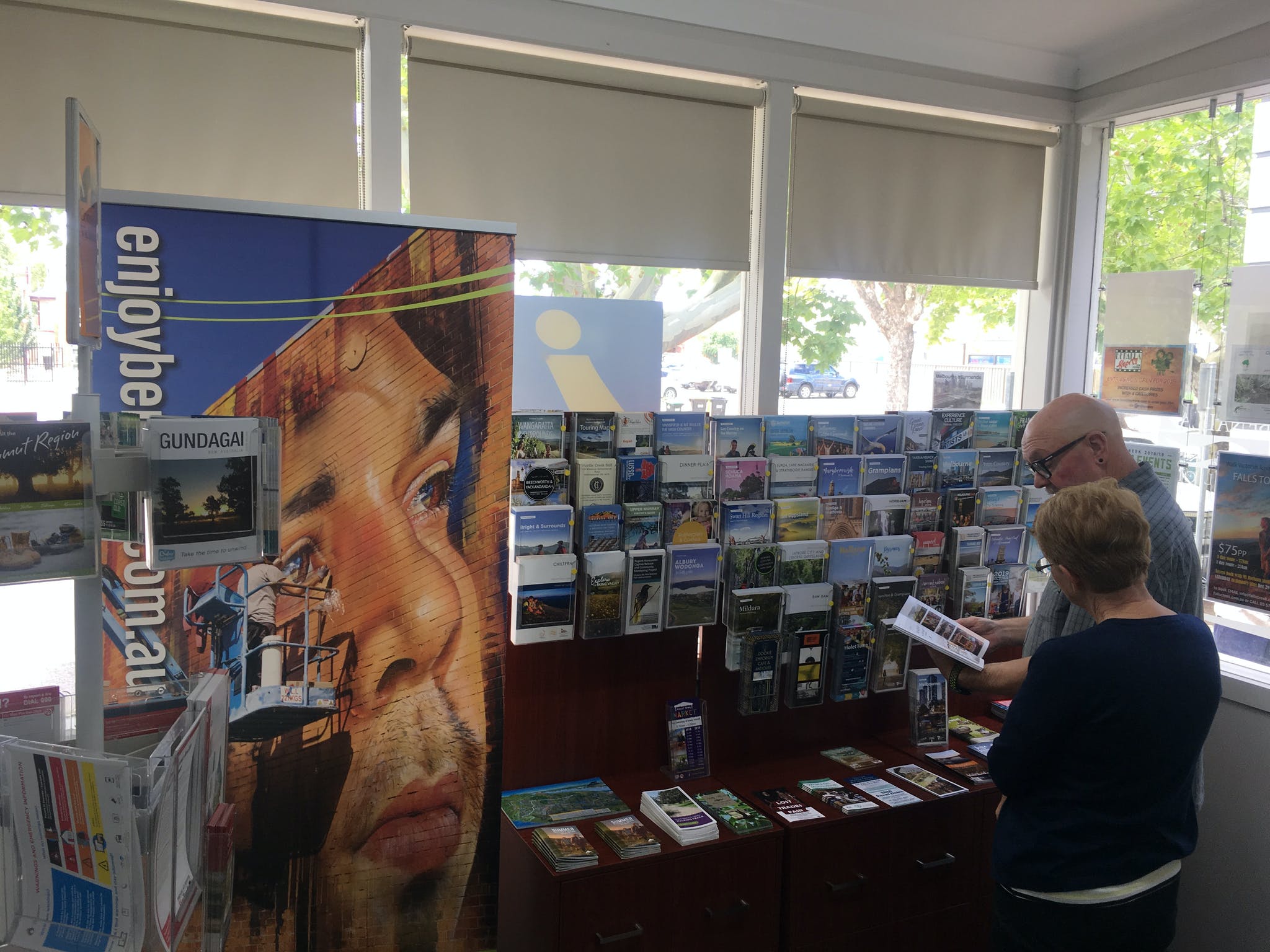 Due to COVID-19, Benalla Visitor Information Centre is closed until further notice. During this time you can contact us via the following mediums: Phone, email, website, Facebook or Instagram.
Discover what Benalla and its rural villages have to offer by starting your experience at Benalla Visitor Information Centre. The team of passionate local volunteers are there to help and make make sure you 'Enjoy Benalla'.
Benalla is home to the renowned Benalla Art Gallery, high speed action at the Winton Motor Raceway, street art, silo art, the nationally significant Winton Wetlands, events, cafes and so much more. Benalla – 'See the art in everything'.
At the centre you will find information and local knowledge, souvenirs and gifts, maps, local referral service, itinerary planning and local produce.
ID: 56b24e322661405945692086