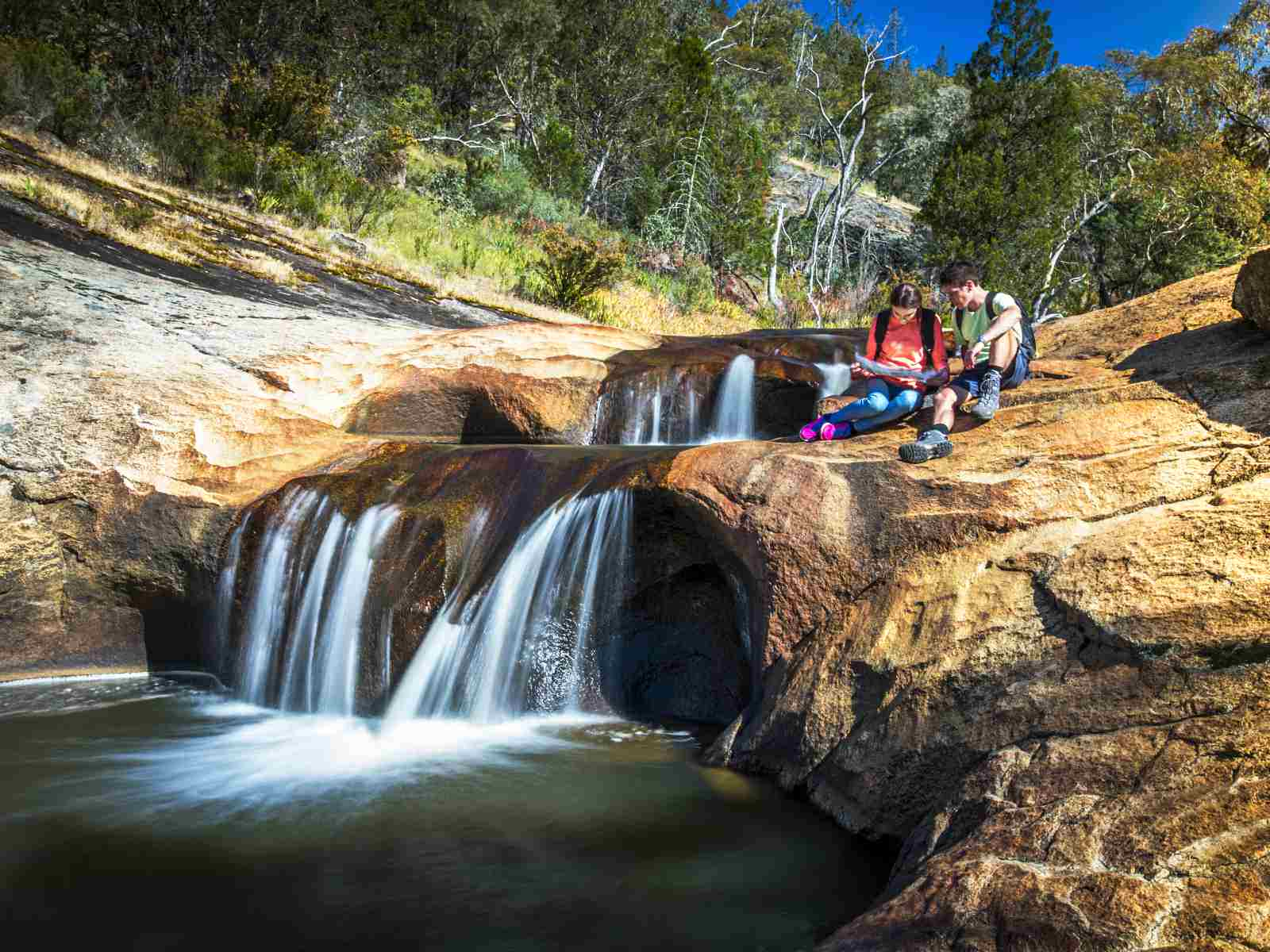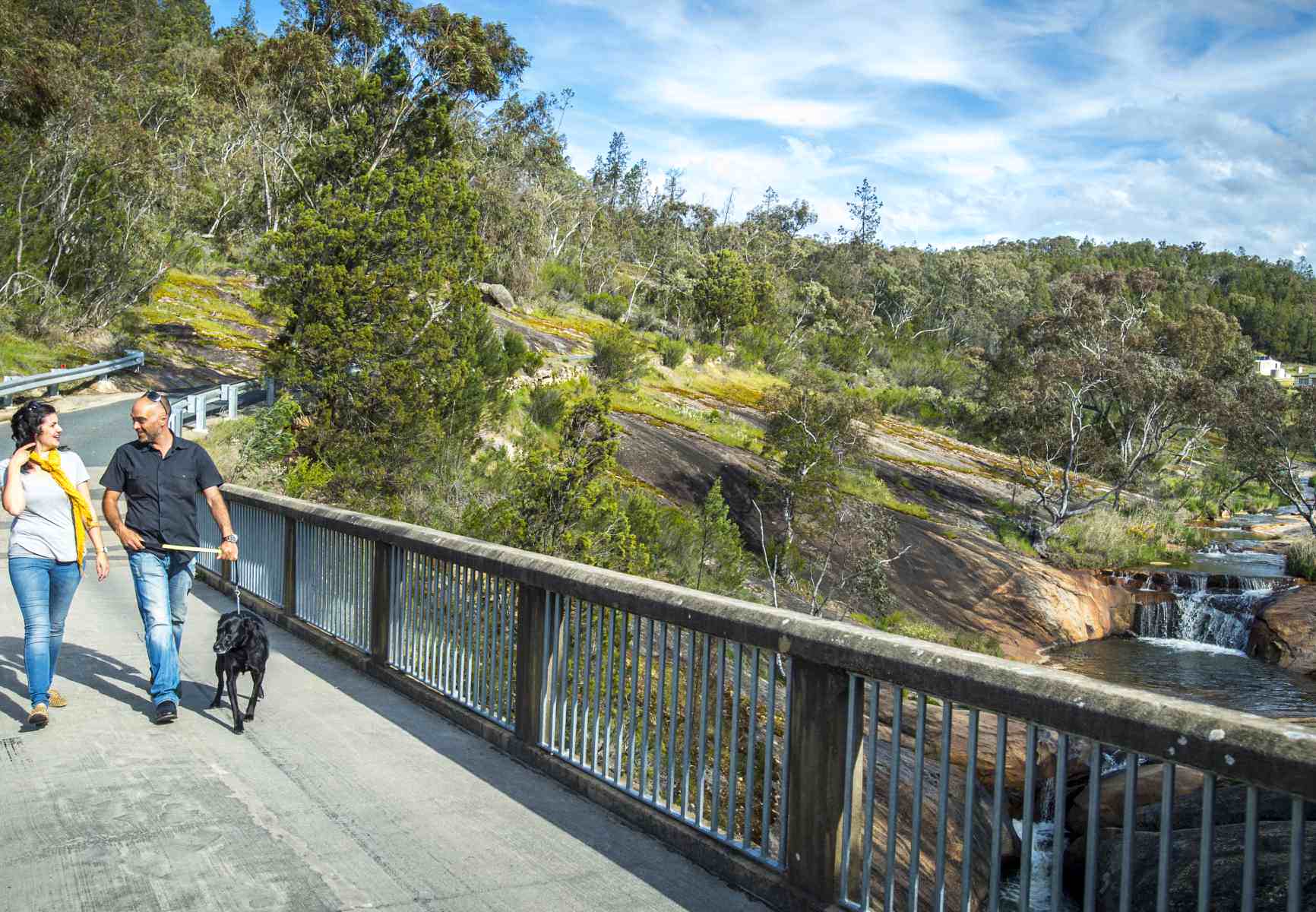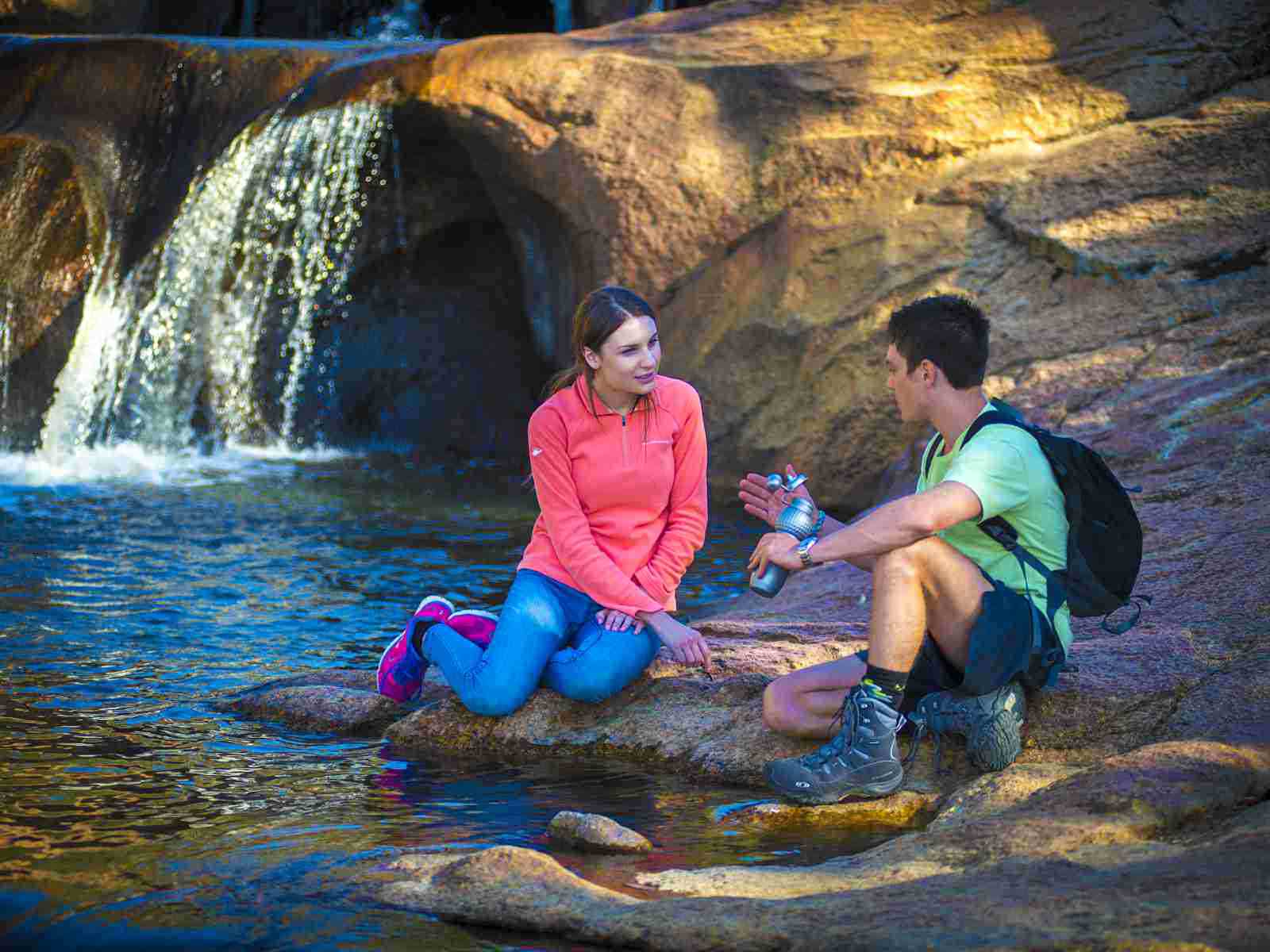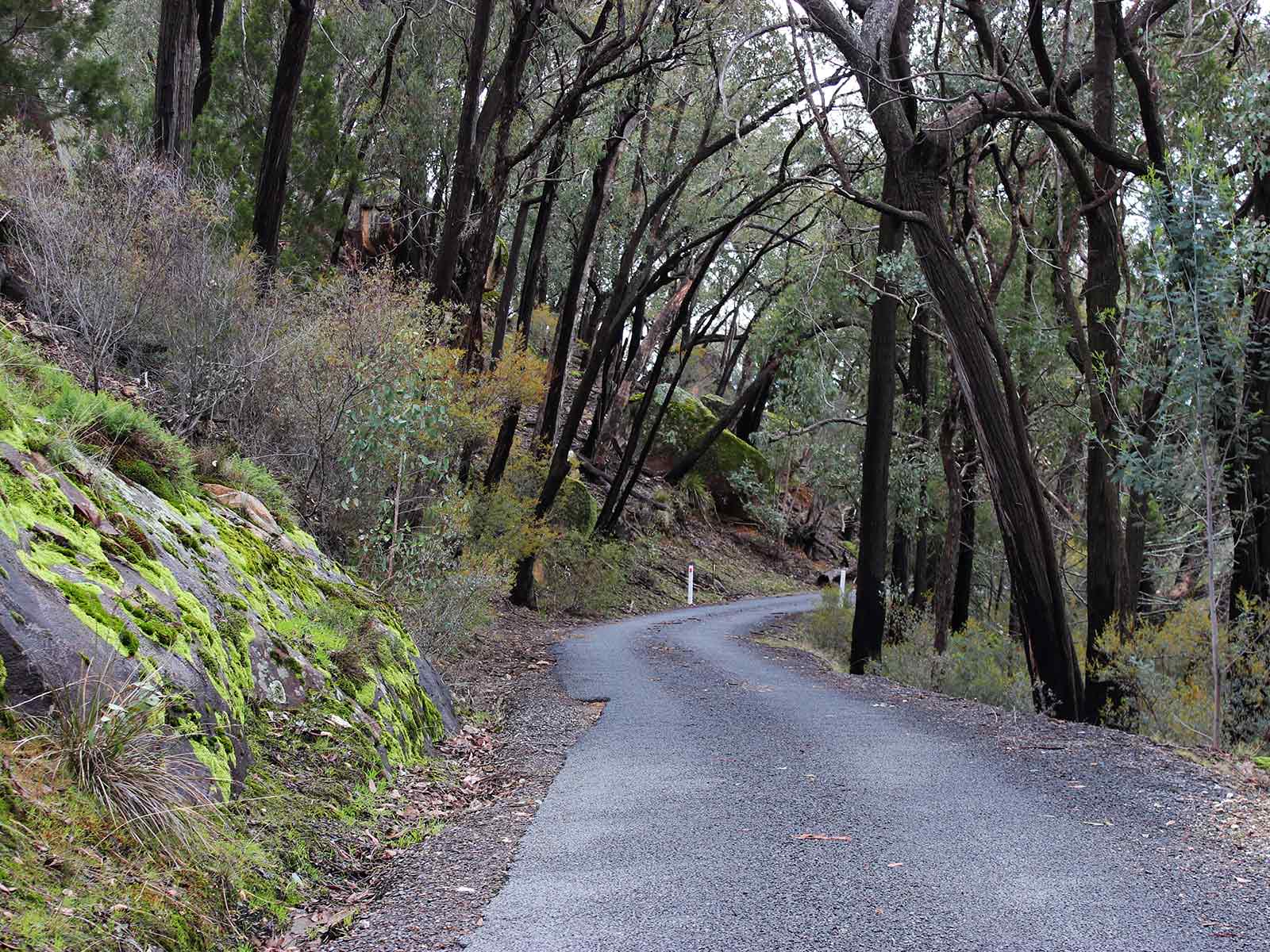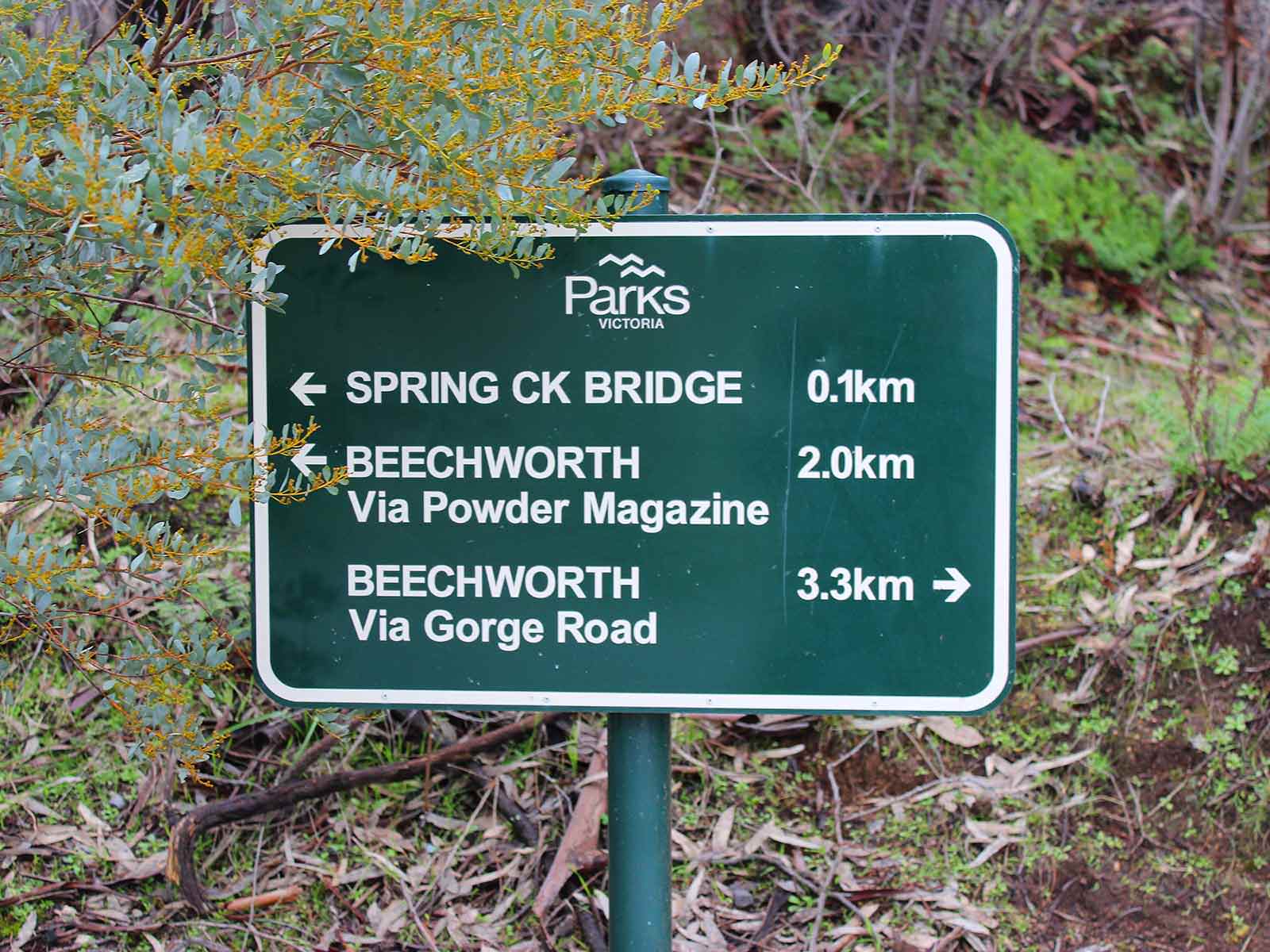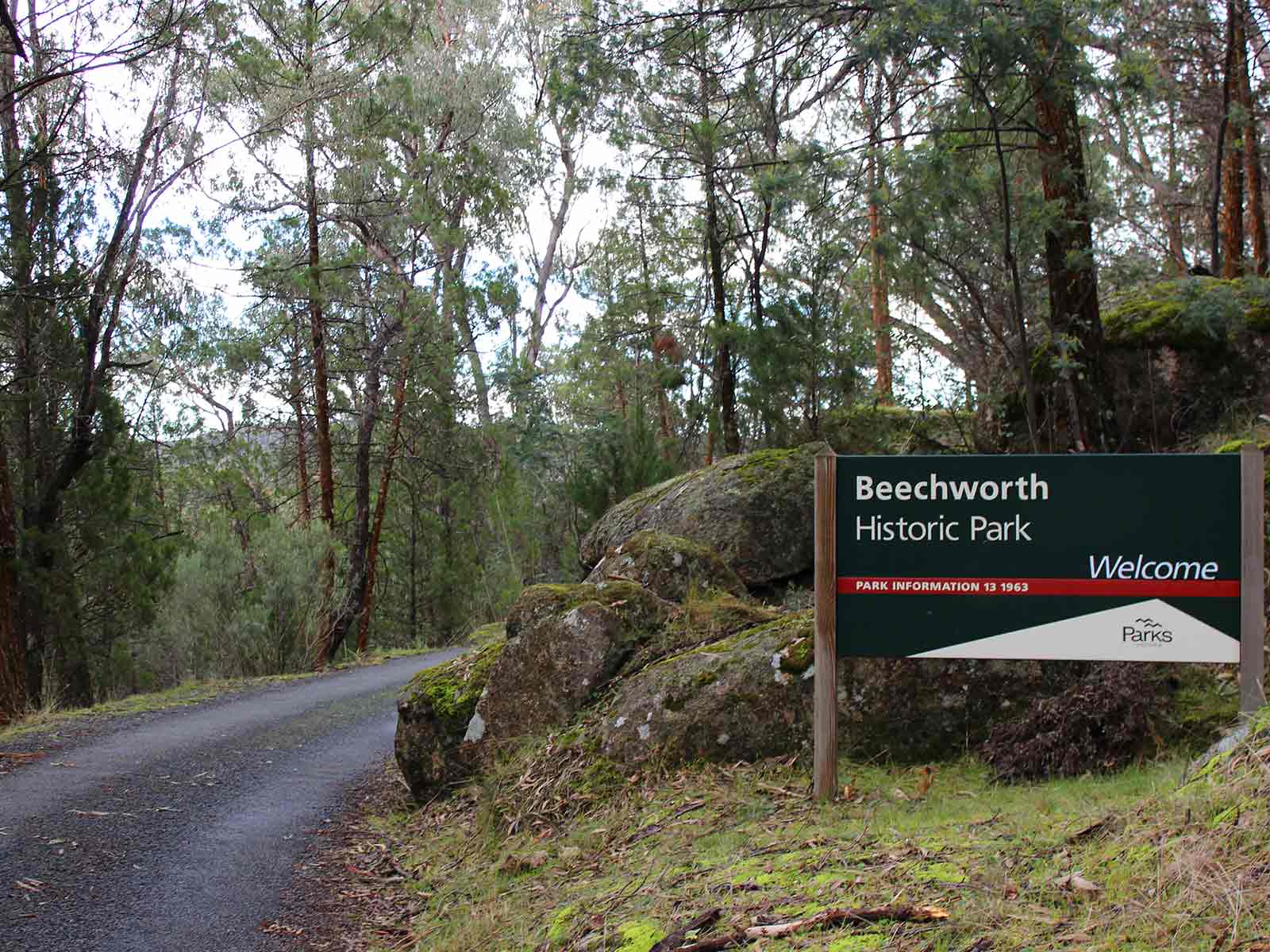 Once a hideout for the Kelly Gang, this rugged gorge wilderness is filled with natural and historical treasures. Follow the 7km walk over large granite outcrops and through native forest. See relics of the gold rush era, like mining races, bridges and tunnels.
See the start of the Rocky Mountain Tunnel which was constructed under Beechworth so the upper Spring Creek Goldfield swamp could be drained for mining. Then onto the Newtown Bridge crafted by a Scottish stonemason in 1875. Beside the bridge is a mining race 2.4 metres deep and 410 metres long. Check out the information board with details about Chevalier's Mill.
The landscape has large granite outcrops, native forest, magnificent rock pools and cascades and wildflowers in season. On a hot day, do as the locals do and cool off with a dip in the rock pools along your way.
There are two access points:
For the longer route (7km) start on Gorge Road, which is on the left as you head out of town towards Wodonga (just past the Golden Heritage Motel). For walkers it will take you around 1.5 to 2 hours with plenty of time to take in the scenery.
For a shorter stroll, walk down Camp Street and start at the Powder Magazine (3km).
The walk follows a one-way road that loops through the Gorge and brings you back out near the Newtown Bridge on the Wangaratta Road. It is then a short walk back into Beechworth, for a coffee and cake or locally brewed beer to refresh and relax.
Need to know 
The rocks around the Beechworth Gorge are very slippery. Children need to be supervised closely. There are no toilet facilities on the Gorge Walk and all water supplies and snacks need to be carried with you.