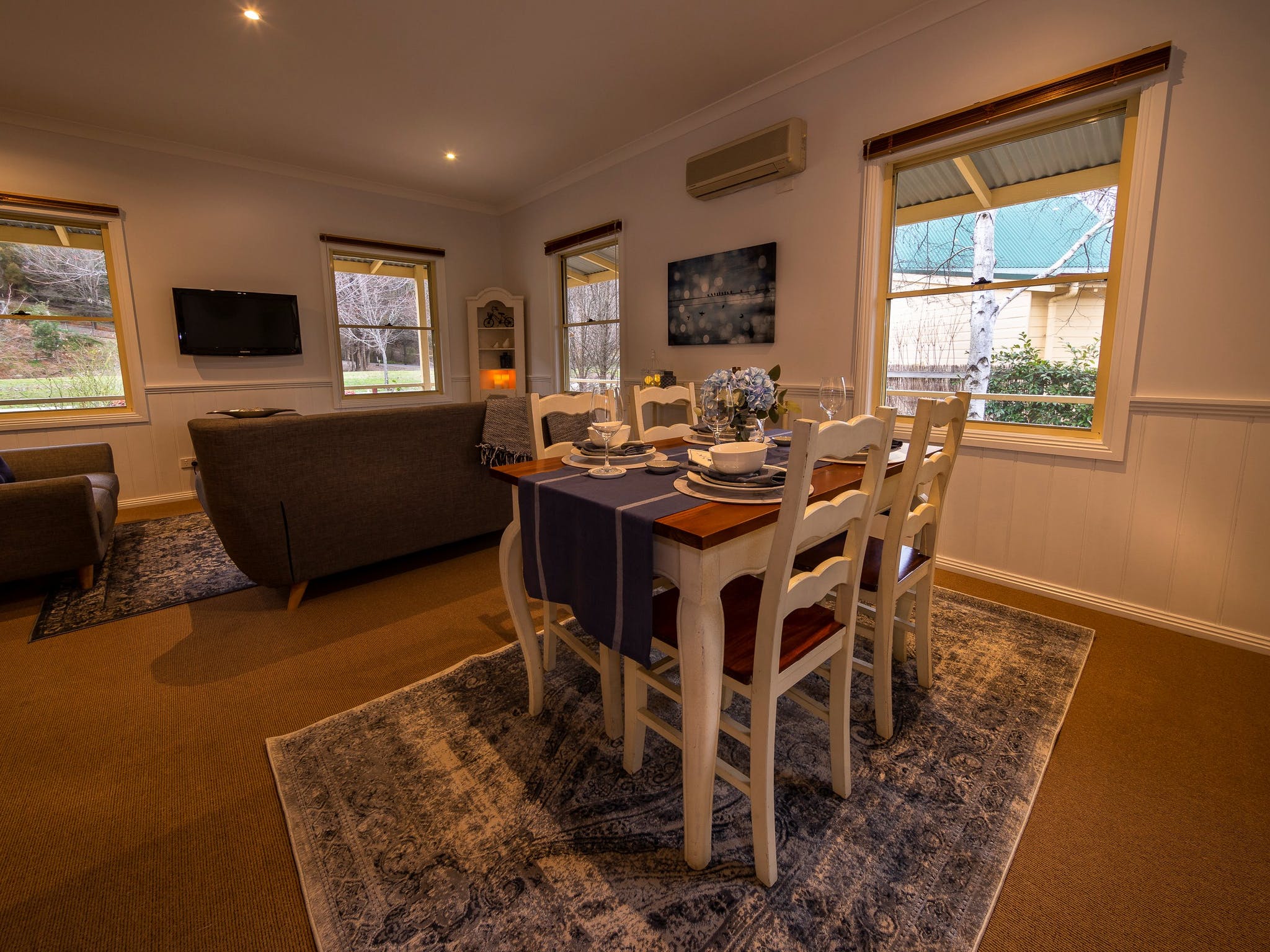 Situated on the picturesque Murray to Mountains Rail Trail, Autumn Beauty Cottages are your home away from home. Just an eight minute stroll to Bright's main hub, the location is perfect for those looking to explore the local area, indulge in the wonderful food and wine on offer or just sit back and relax in the peace and quiet. You might even spot the Kangaroos grazing on the grass out front
A beautiful cottage reminiscent of the Hamptons, exquisitely furnished and touches of comfort throughout.
Two luxuriously appointed bedrooms, air-conditioning, log gas fire, toiletries provided, coffee machine and fully equipped laundry.
A picturesque garden with a barbecue and alfresco dining area.
Inside this newly refurbished cottages you will be delighted with a comfortable open plan living space, a great area to enjoy each other company or sit around and relax with a book as you watch the people on the rail trail pass by. The private deck is a great place to relax in summer with barbecue and dining area. In winter the cottages are very cosy as they warm you up with a log gas fire or reverse cycle plit system. The bedrooms have heaters and electric blankets to keep you warm at night. The kitchen is equipped with everything you need.
ID: 5e9ceb4f3d0fcce042efd6b4