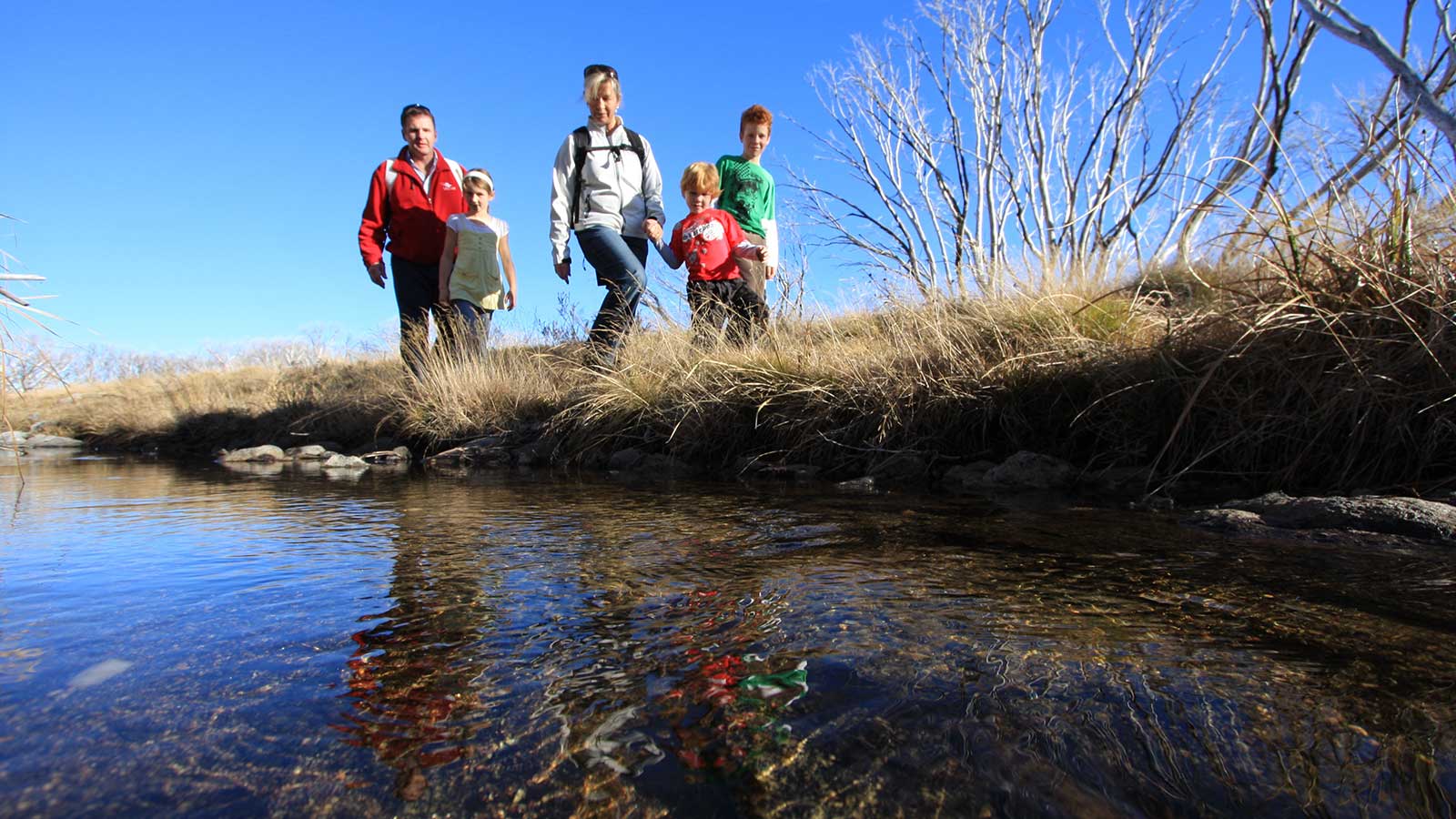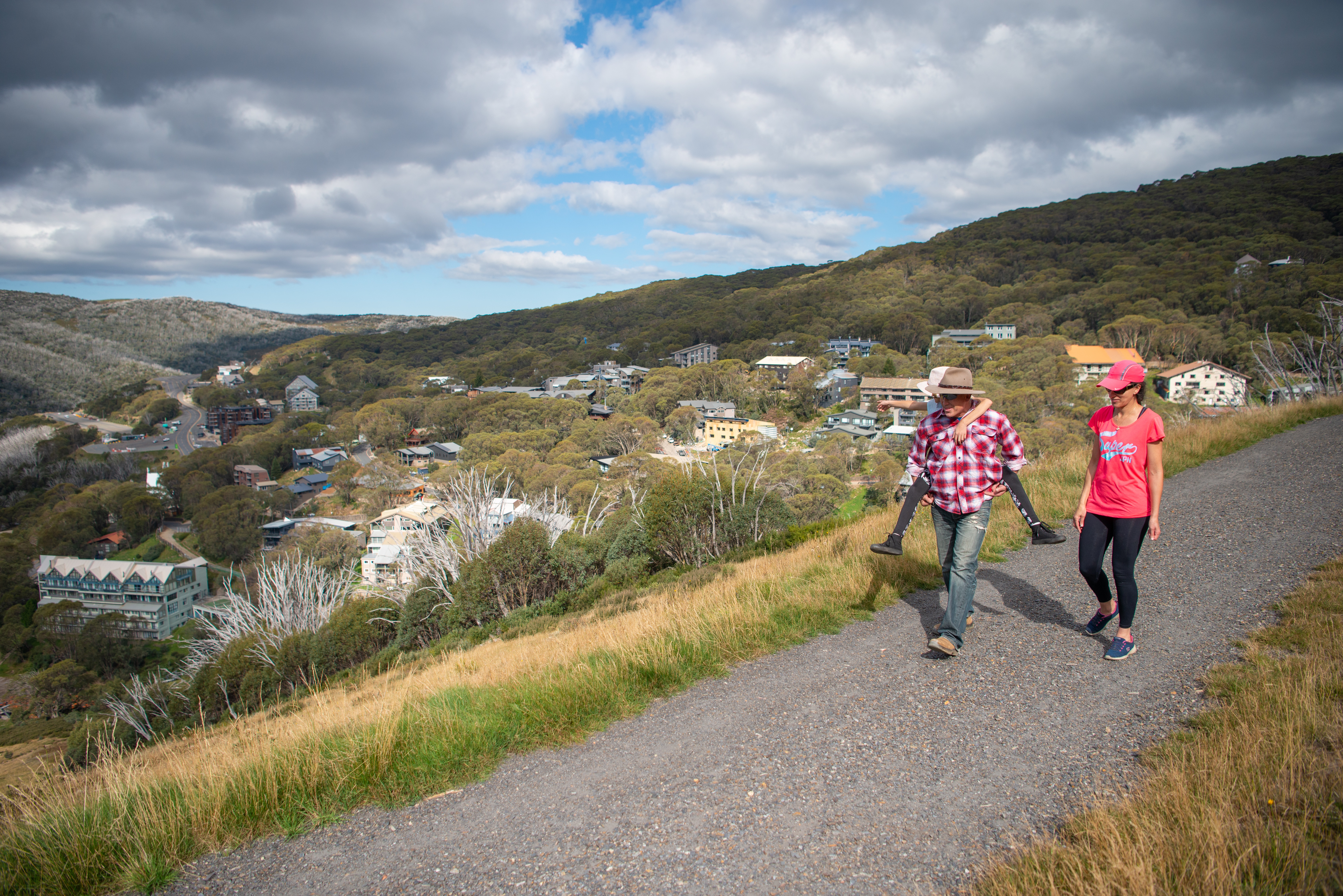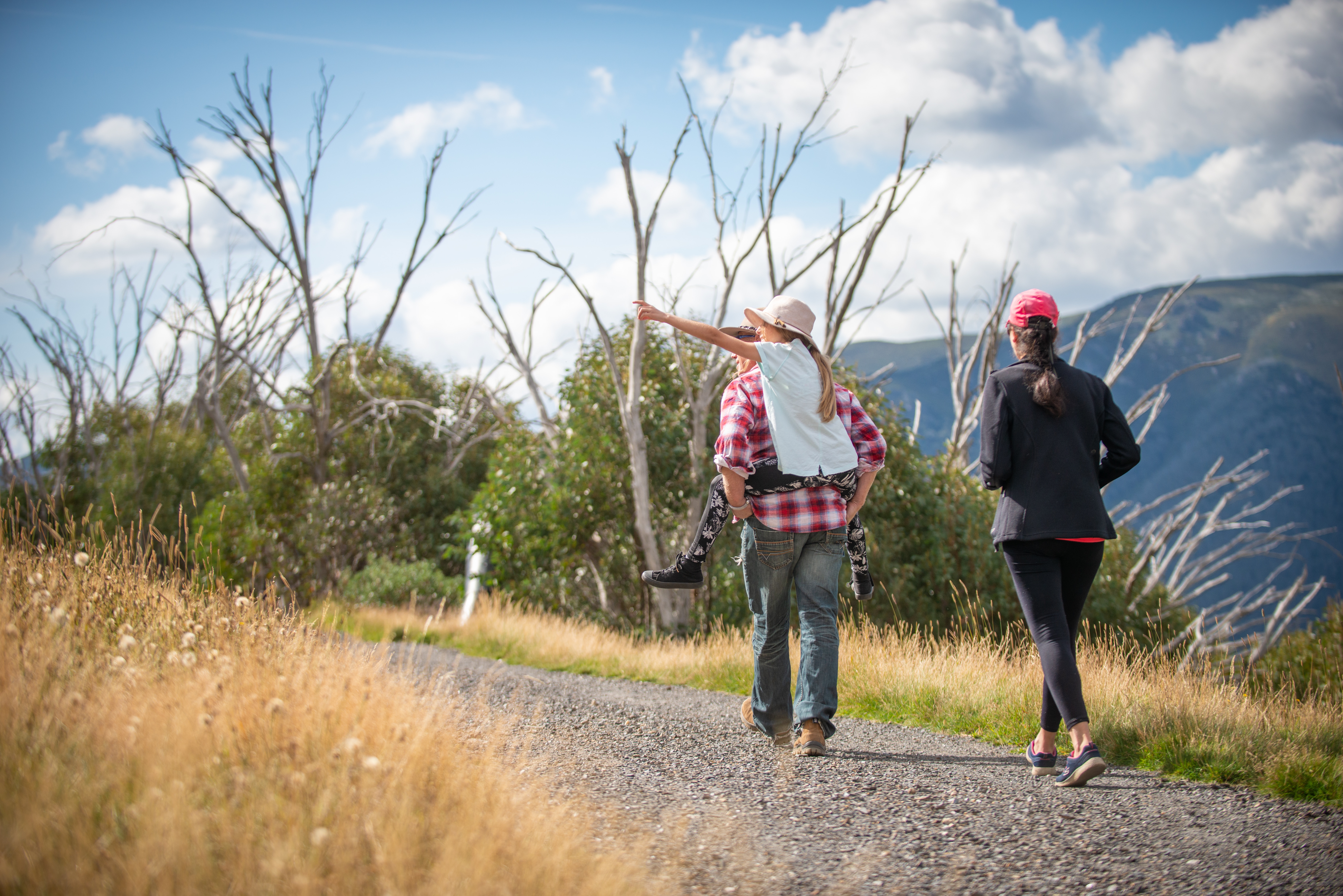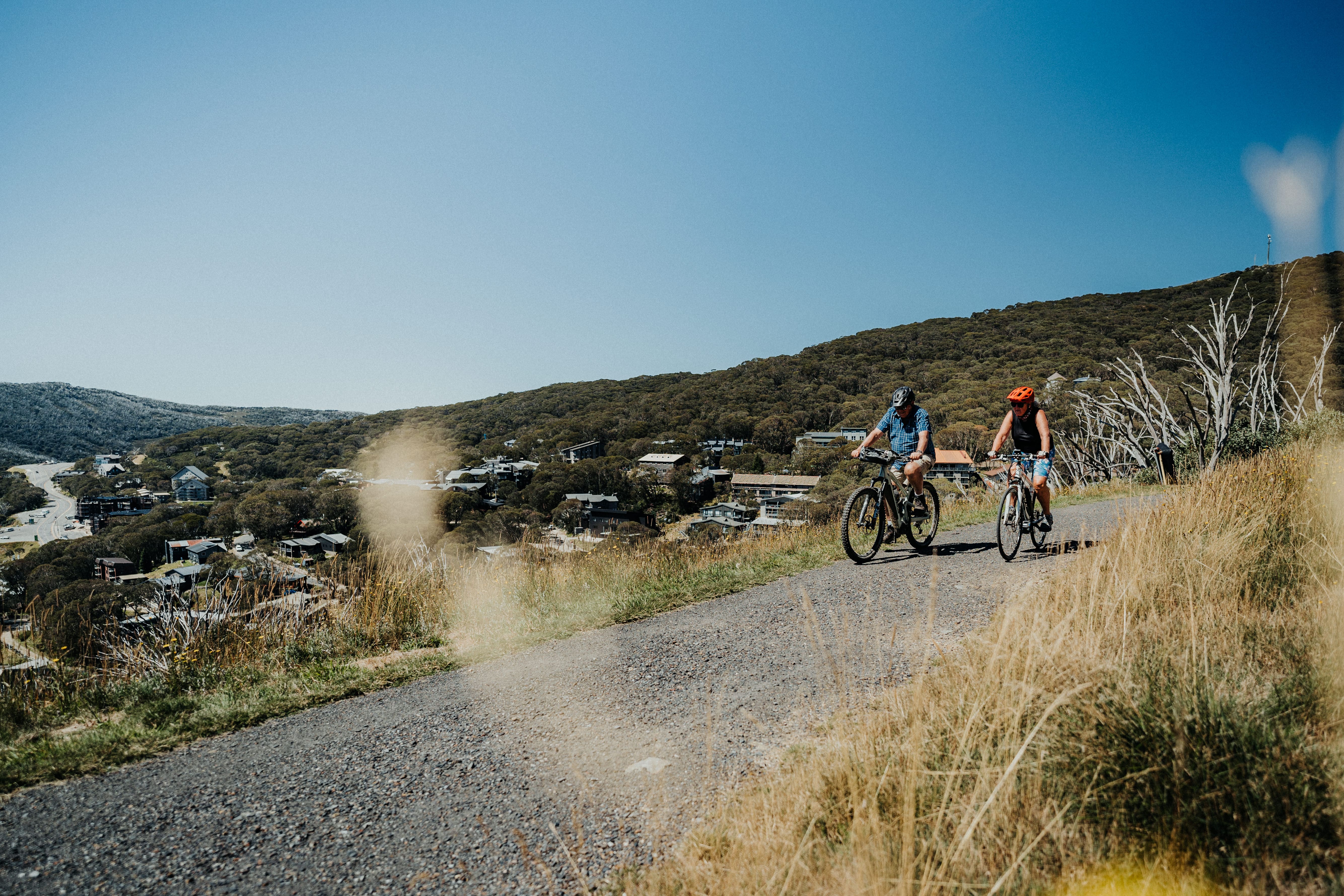 An excellent introductory walk for all ages, the Aqueduct Trail is easily accessible and leads between key highlight points of Wishing Well and Rocky Valley Lake. This flat grassy trail is the starting point for many hikes out of Falls Creek. Flanking the Resort's iconic aqueducts, the trail passes through the top of the village & accesses hiking and cross country bike trails.
How do I get there?
Village Bowl – From the tennis courts take the access track by the Eagle Chair line for about 50m.
Village – Head to Schuss street at the top of the village and follow Ory's Trail opposite Milch Café.
Slalom Plaza – Follow the Falls Express chairlift line to the Last Hoot Bar and turn left onto Wombats Ramble (wide grassy ski run). Continue uphill until the aqueduct trail intersects.